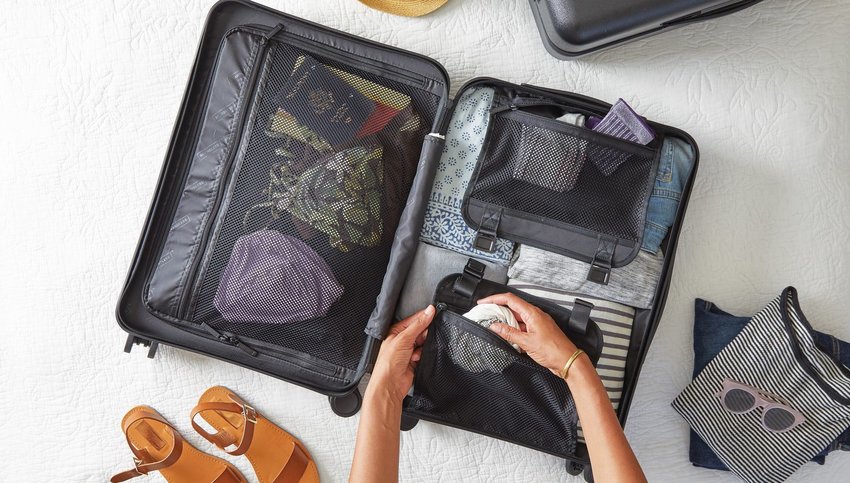 Your Guide to Doing Laundry on the Road
Sometimes you can get away without doing laundry on your trip. You spritz your shirt with some freshener and it's as good as new. But there are those times when you're either on the road for too long or you run into the wrong end of a spill or mess and find yourself having to hunt down a washing machine.
Dealing with laundry while traveling isn't something that most travelers look forward to. But with a little planning and a few helpful products, cleaning your dirty clothes on the go can be a breeze. Here's your guide to doing laundry on the road, plus several items to consider adding to your travel wardrobe.
Use a Laundromat or Dry Cleaner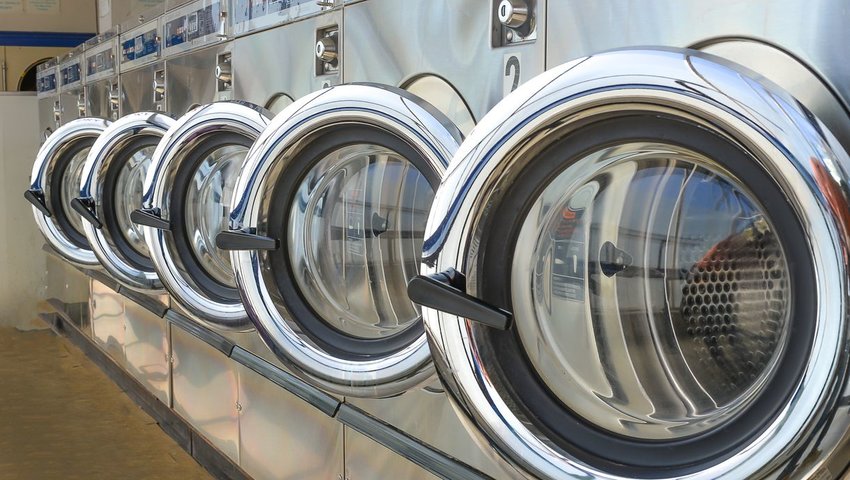 Most major cities will have self-serve laundromats available, often within walking distance to your accommodations. If you can't find one right away, research other travelers' recommendations for laundry services or stop by the concierge desk for help. In some countries, you can have your laundry washed, dried, and folded for roughly $1 per pound. If you've never used a laundromat before, it's pretty straightforward, and there will likely be signs instructing you how to operate the machines. Bring along your own detergent (some will let you buy on site, but it's always safer to have your own just in case) and a book or a magazine, as you won't want to leave while your clothes are in the wash.
Dry cleaners might be more difficult to find, depending on where you are in the world, but they are another option. Some clothes should be dry cleaned only — especially suits or formal gowns. Don't risk damaging your favorite dress by washing it yourself.
Wash in the Sink or Bathtub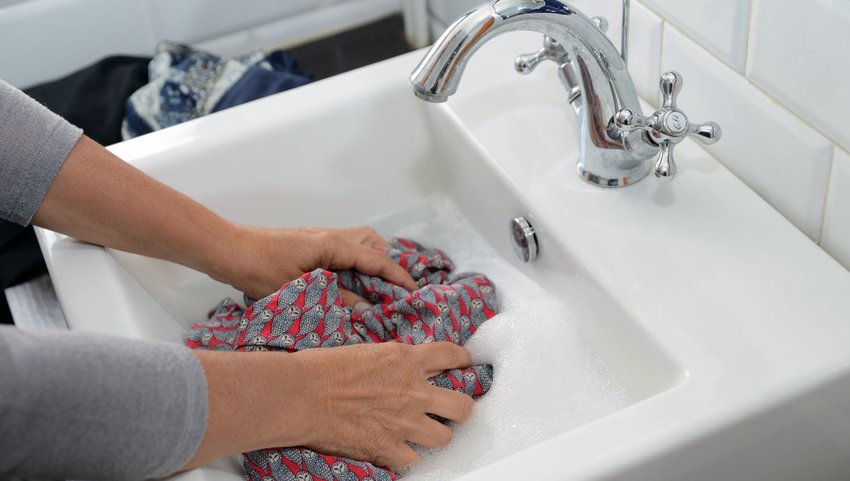 If you're planning to wash your clothes in the sink of your hostel or hotel room, you'll want to have detergent on hand. Purchase travel-size detergent pods so you don't have to carry a heavy container of laundry soap in your luggage. You can also put some loose detergent in a Ziplock bag that will last the duration of your trip. Make sure you store both in a sturdy dry bag to keep them from bursting on your travels.
To wash your clothes, fill the sink with warm water and scrub your clothes with laundry soap. For stain removal, rub fabric against fabric. Let your clothes rest for a couple of minutes and then rinse. If there's still soap on your clothes, rinse again. Gently wring out any excess water with a towel and then let dry completely. If you have access to an outside space where it's warm, put your wet clothes on the balcony or open a window.
Look for Lodging With Laundry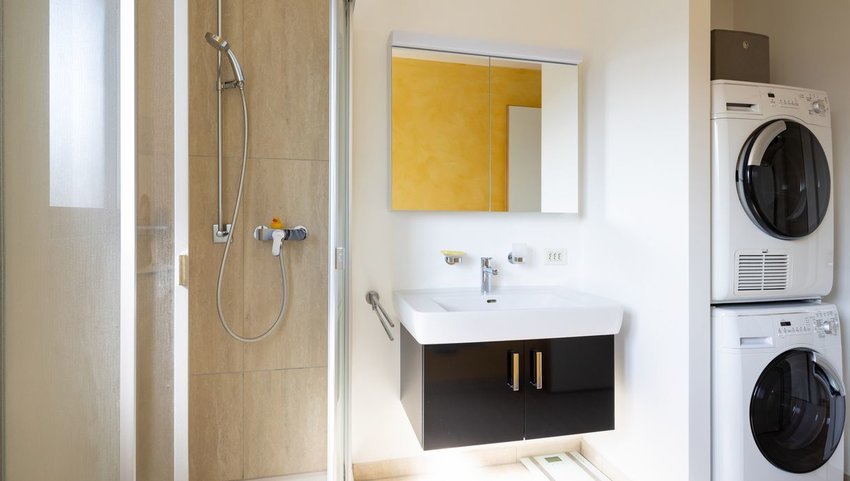 Some hotels offer laundry service, and the prices are usually surprisingly affordable. Keep in mind that business traveler hotels commonly provide this service. If you're on a cruise ship, wait to do laundry until later in the cruise, when specials often become available — like a flat-rate price for as much laundry as you can fit in one bag.
Sometimes you can also get free laundry service for being a member of a loyalty program or booking certain classes of rooms or cruise ship cabins. Some cruise ships even have self-service laundry facilities where you can do your own laundry, which is helpful on longer voyages or if you're traveling with young kids.
If you plan on renting out a private apartment or home, look for one that has laundry facilities or a private washer. This amenity is especially helpful if you're booking a house for longer than two weeks and have a lot of luggage to keep clean. Many hostels have laundry facilities as well. You can search the hostel's amenities on sites like Hostel World before you book.
Keep Your Clothes Fresh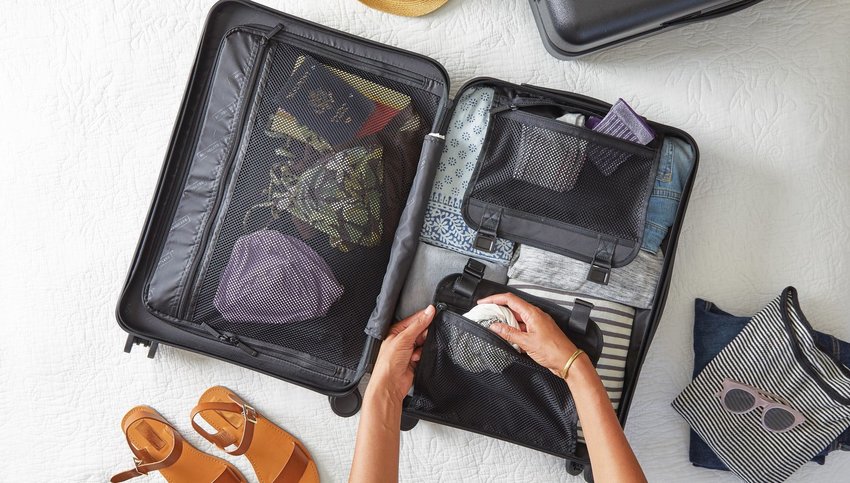 If you don't want laundry to take too much time away from your adventure, consider packing clothing made from quick-dry fabrics, so you can limit the amount of time it takes for them to dry. Choose clothes that don't have to be washed after every wear, such as jeans. Rather than pack two weeks' worth of underwear, look for specific travel underwear that is quick-drying and made with moisture-wicking, antimicrobial fabric. If you're traveling to a cold climate, consider investing in Merino wool products as they are quick drying and versatile.
You can also purchase packing bags for your laundry that will help keep your dirty clothes separate from your clean ones. A dry bag can keep wet clothes separate if you have to travel before your clothes can dry. These are great for damp beach clothes or clothes you've washed that aren't completely dry yet. And if you want to actually do your laundry in a bag, the Scrubba Bag is like carrying your own mini-washing machine.
Some people opt to bring a travel clothesline and sink stopper as well. Tide to Go Stain Remover Pens are also essential travel products. They're cheap and can go through airport security if you're only bringing carry-on luggage. To keep your bag from stinking, pack dryer sheets, sachets, or even some of the silica gel packets you get with electronics. These are ideal when you're traveling to humid climates.
Enjoy this article? Share it with a friend
All featured products and deals are selected independently and objectively by the author. The Discoverer may receive a share of sales via affiliate links in content.
Discover the World's Best Destinations, with your free weekly travel guide sent straight to your inbox.
Welcome to The Discoverer!
We are so excited to fill your inbox with discoveries from around the world! You can expect your first edition to arrive on Monday. Until then, feel free to check out our previous editions.