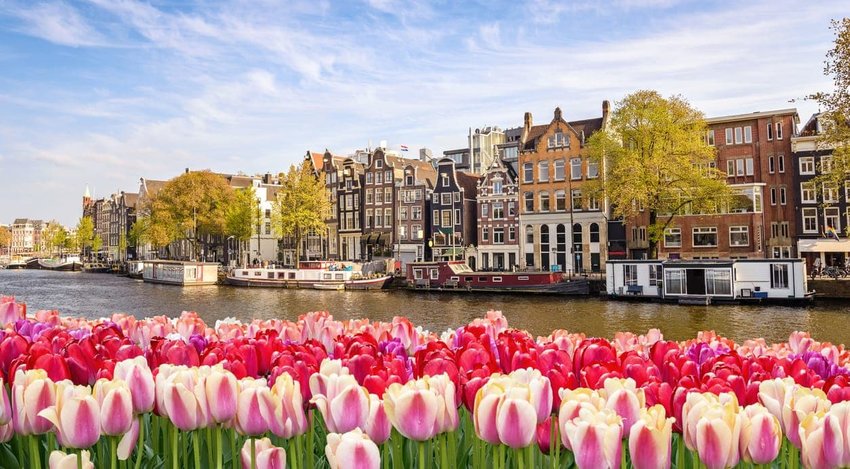 Where To Travel in August
August is here and if you're itching to squeeze in that last trip before the summer is over we have the guide for you. Time to uncover this month's getaway gems from the bustling streets of Tokyo to the oyster bars of Cape Cod. If discovery is on your list of to-do's for the month of August, get ready to buy a spontaneous flight and travel to our top destinations for August.
Cape Cod, Massachusetts, USA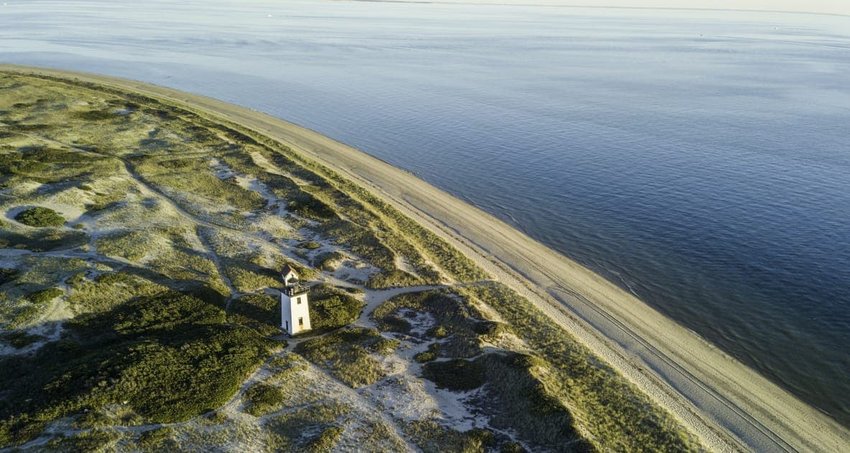 With its dune-lined beaches, towns filled with adorable cottages, and tasty seafood shacks, it's no wonder Cape Cod has been capturing the attention of vacationers for generations. Family and LGBTQ-friendly, it's a favorite summer escape for travelers in search of the quintessential beach getaway. Whether you're looking a day trip, a long-weekend, or even a week-long vacation - Cape Cod delivers.
Each town in this region has a distinct personality. The biggest, Hyannis, is famous as the home of the Kennedy clan. From there you can hop on a ferry to nearby Nantucket or Martha's Vineyard. Other prime stops include Dennis, Dartmouth, Harwich, Chatham, Wellfleet and the picture-perfect Brewster - to name a few.
And then there's Provincetown. No visit to Cape Cod is complete without a visit to this fun-loving spot at the tip of the peninsula. Provincetown (or "P-Town") has long attracted painters and photographers, writers and poets and the LGBT community.
The summer crowds will be winding down in August as families vacate their summer homes and kids leave the beach for the classroom. It's the perfect time to take advantage of the last vestiges of summer.
Stay Here: Salt House Inn This quirky, chic inn is spread across a series of cottages that once housed 19th-century salt-mine workers.
Eat This: Victor's Locals come here for jazz, rosé champagne, and the freshest raw oysters around (only $1.25 a piece at happy hour).
Do This: Dolphin Fleet Whale Watch Trained naturalists take guests on four-hour boat trips off the coast of Provincetown for the best whale watching experience in the area.
Amsterdam, Holland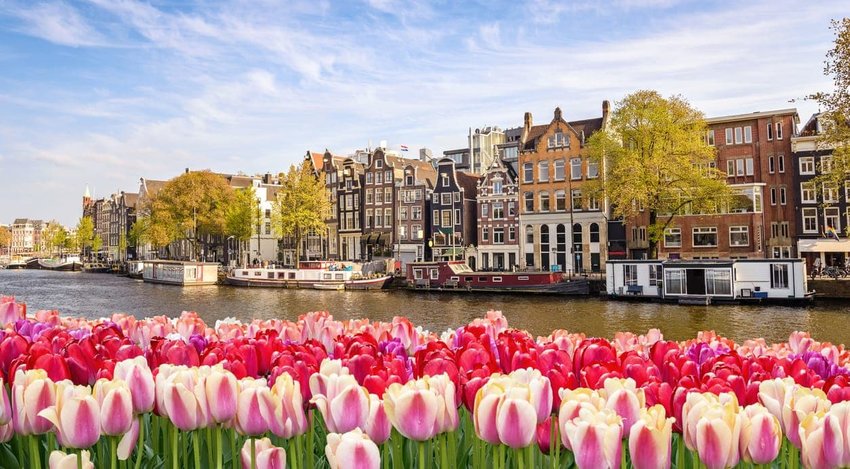 The capital of the Netherlands, Amsterdam is famous for its picturesque canals lined with bright tulips and stunning architecture. Founded in 1275 (supposedly by two fishermen and their dog), the city has become a favorite for those interested in intertwining their travels with a little fun. Many travelers (especially young backpackers) tend to frequent the coffee shops or wander the red light district but there is much more to Amsterdam than its infamous party side.
Check out its plentiful art museums, beautiful parks, outdoor cafes, lots of history. August is a great time to visit, with the weather still warm and the city still thrumming as Amsterdam Pride Week comes to a close. There's nothing like cruising around the canals on a sunny day or lying in Vondelpark during this time of year! The best of Amsterdam is found outside the city center in the smaller neighborhoods with their canal-side cafes. Don't miss a chance to get out of the crowd here!
Stay Here: Hotel Not Hotel Ideal for those who want something other than a run-of-the-mill hotel, with a range of unique rooms from an Amsterdam tram carriage to its very own crow's nest, this is possibly Amsterdam's most playful hotel.
Eat This: Restaurant De Kas Located inside a 1926 greenhouse complex, most of the food you eat here was actually grown on the spot—and is delicious to boot.
Do This: Van Gogh Museum You'll find the largest collection Van Gogh's works at this Amsterdam institution including some of his greatest masterpieces.
Portland, Oregon, USA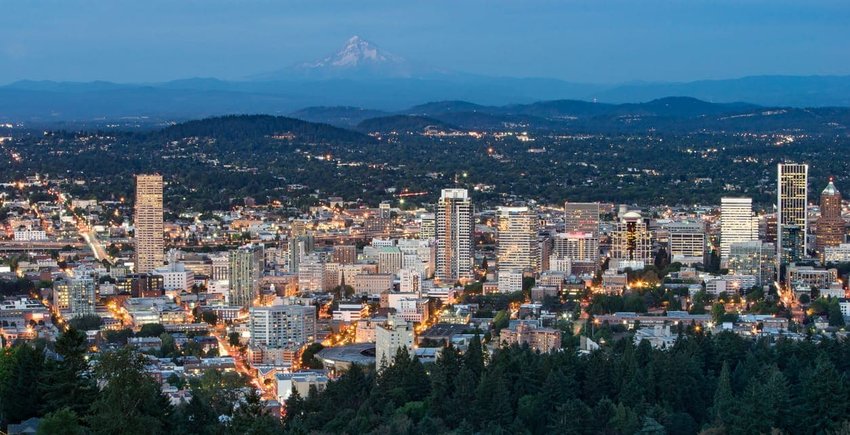 The largest city in Oregon has an equally large reputation. At the beginning of the 20th century Portland was rife with organized crime, and earned a reputation as one of the most dangerous port cities in the world. Portland has come a long way over the years, aided by a wave of young and hip residents, and it's been voted as the 8th most popular city in America.
The city is seeing a renaissance, growing at a rapid pace, and there's more to see than ever. Between the multitude of restaurants, shops and parks Portland has to offer, plus its proximity to both the coast and the mountains, it's no wonder why visitors and new residents are drawn here. If you're planning a trip to the Rose City, we recommend you get there during the month of August for your best chance to miss its infamous rain! Plus, if you're lucky you'll catch the last of the blooming buds at the International Rose Test Garden.
Stay Here: Hotel Lucia With black-and-white artwork throughout the hotel and a quirky Thai room-service menu for late-night cravings, this hotel serves as a modern oasis in the heart of downtown.
Eat This: Le Pigeon Half civilized French bistro and half culinary crack den, this delicious restaurant embodies the best of Portland's quirky food scene.
Do This: Portland Farmers' Market On the campus of Portland State University, with 140 vendors, Portland Farmers' Market is the best place in the city to stock up on local meats, fruits, and vegetables that will set your taste buds ablaze.
Tokyo, Japan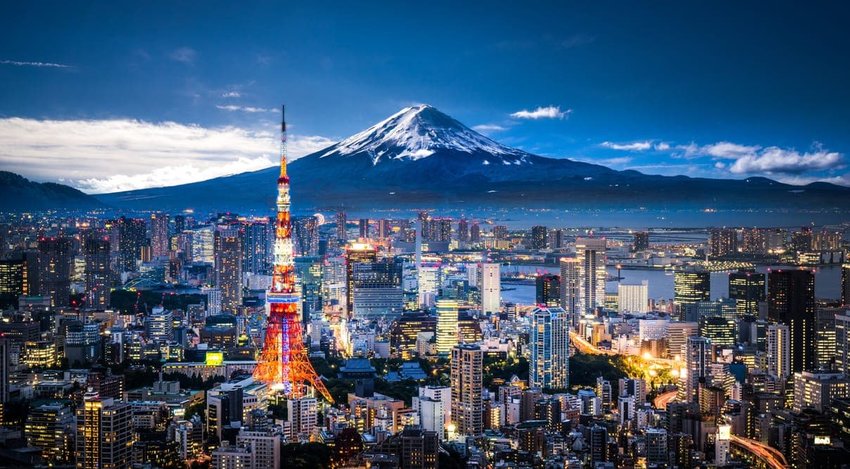 Lights, sushi, action! Sprawling, wild, and endlessly fascinating, Japan's capital achieves the impossible. Shrines and gardens are an oasis of calm between famously crowded streets and soaring office buildings. Mom-and-pop noodle houses share real-estate with Western-style chain restaurants and unbelievable fine dining. Shopping yields incredible folk art as well as the latest technology and electronics. And nightlife kicks off with karaoke or sake and continues with some of the world's most incredible clubs.
Whether you're here for the traditional or the cutting edge, Tokyo will give it to you. While visiting here in the summer months may mean you will run into more crowds, it allows for the most impeccable weather!
Stay Here: Aman Tokyo Modern, minimalist Zen stylings (indoor gardens, sliding shoji doors, handcrafted washi paper ceilings) set in the top floors of the Otemachi Tower near the Imperial Palace.
Eat This: Tokyo Ramen Street Eight of Tokyo's most famous ramen restaurants are gathered in one place in Tokyo station. Here, ramen fanatics can choose from a wealth flavors and toppings, like standard shoyu, miso, or salt bases.
Do This: Niwa No Yu Elegant hot springs bathhouse geared toward adults. Dip into the mineral pools, jet tubs, and saunas for the ultimate in Japanese relaxation.
Mykonos, Greece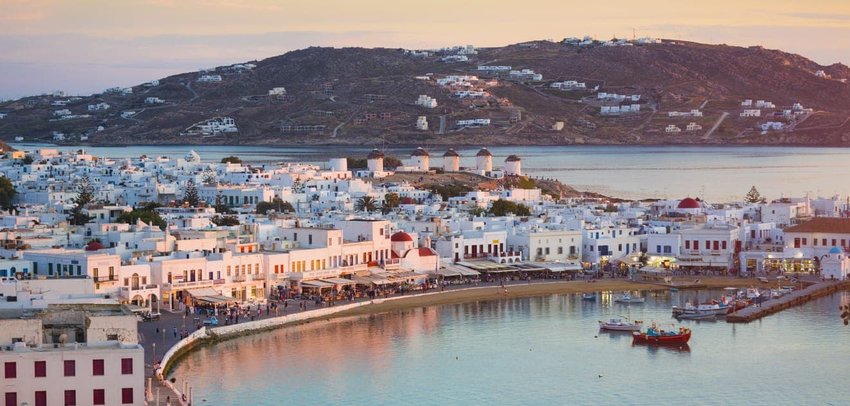 From ragged backpackers to the super rich, day-trippers to yachties, Mykonos has become one of the most popular Aegean islands. Today's scene is a weird but attractive mix of tradition, beauty, and glamour, but travelers from all over the world have long been drawn to this dry, rugged island. Drawn by sparkling infinity pools and seaside sunsets, it's not hard to see why this island has meant so much to so many.
Touching down here in August will give you prime time on the incredible beaches with slightly thinner crowds. Enjoy the nightclubs and the shopping, or just relax in the sun all day, every day.
Stay Here: Mykonos Theoxenia Hotel Standing between windmills and sand, blue crystal waters and the narrow, cobblestoned streets of Mykonos, the restored Mykonos Theoxenia Hotel is everything you wouldn't expect from a classic Greek hotel.
Eat This: Nammos For socialites, this restaurant on Mykonos' ritzy Psarou Beach is a must-go destination with a formal dining area, outdoor cafe, and beach club.
Do This: Cavo Paradiso Club In a spectacular location overlooking Paradise Beach, Dionysus devotees romp around a pool and get their groove on into the night.
Enjoy this article? Share it with a friend
All featured products and deals are selected independently and objectively by the author. The Discoverer may receive a share of sales via affiliate links in content.
Discover the World's Best Destinations, with your free weekly travel guide sent straight to your inbox.
Welcome to The Discoverer!
We are so excited to fill your inbox with discoveries from around the world! You can expect your first edition to arrive on Monday. Until then, feel free to check out our previous editions.