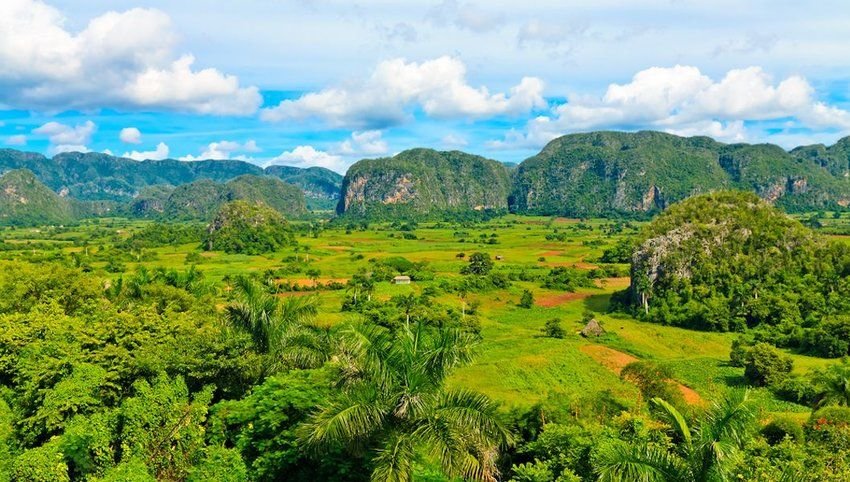 Where to Go Next Based on Your Favorite National Park
America's 61 wild and untamed national parks welcome millions of visitors each year. Shimmering waterfalls, lush forests, and mist-shrouded peaks make these parks natural sanctuaries of astonishing beauty. If you're a national park aficionado, you already know how special these natural preserves are. So let your favorite national park help you pick your next big travel destination.
Great Smoky Mountains National Park - Zermatt, Switzerland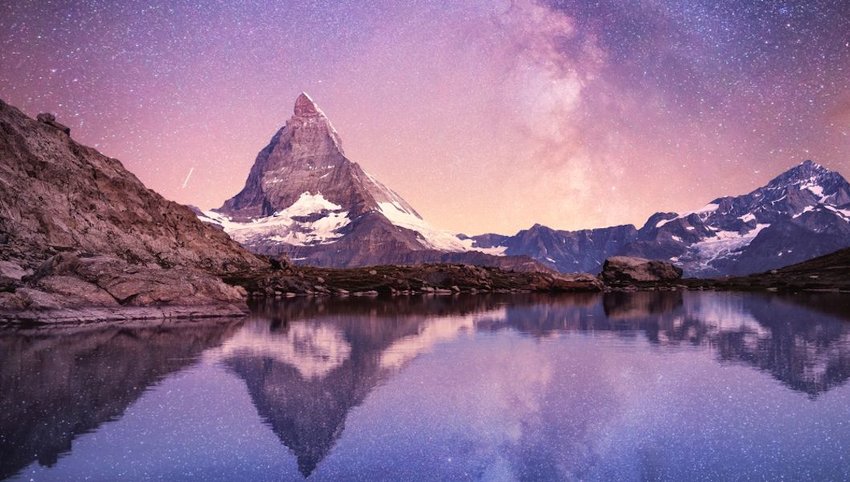 Straddling the border between Tennessee and North Carolina, the boundless forests of Great Smoky Mountains National Park encompass cascading waterfalls and gentle rivers. At a dizzying height of 6,644 feet, Tennessee's highest point atop Clingman's Dome offers unparalleled views of the national park below. Those who love the Smokies will revel in the striking beauty of Matterhorn, Switzerland's most photographed peak. Skilled climbers can summit its 14,692-foot peak carpeted in rock and ice and those after a more mellow experience can contemplate the grandeur of the Matterhorn from the glossy, car-free resort town of Zermatt at the base of the Alps.
Grand Canyon National Park - Tiger Leaping Gorge, China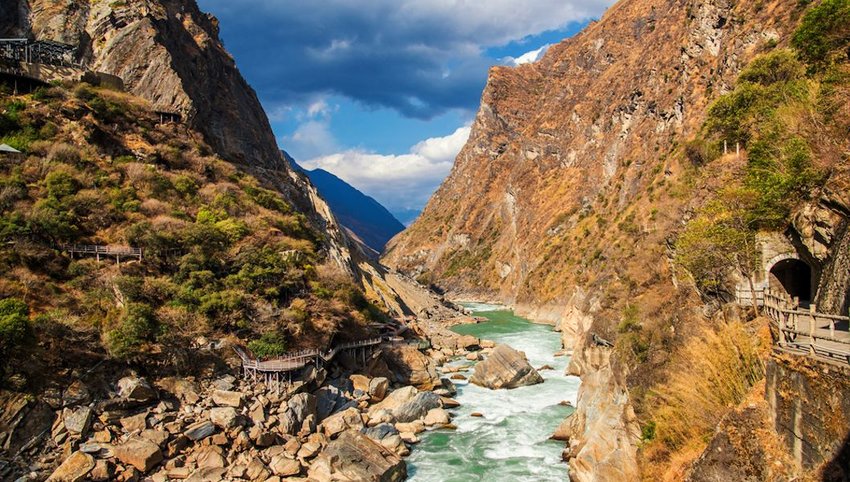 Carved by the mighty Colorado River, Arizona's Grand Canyon National Park is home to one of the world's largest canyons. At 277 miles in length and approximately one mile in depth, the Grand Canyon is impressive for its sheer size. But if you're looking for a multi-day trekking experience with the same kind of "wow" factor, you should visit China's Tiger Leaping Gorge. Base yourself in the town of Lìjiāng, and explore the 10-mile length of the river canyon on a trail from Qiáotóu to Daju that meanders past rustic farming villages in Yunnan province's northwest. Witness snow-dusted pinnacles that surround the gorge and the waters of the Jīnshā River along the valley floor.
Rocky Mountain National Park - The Amazon, Brazil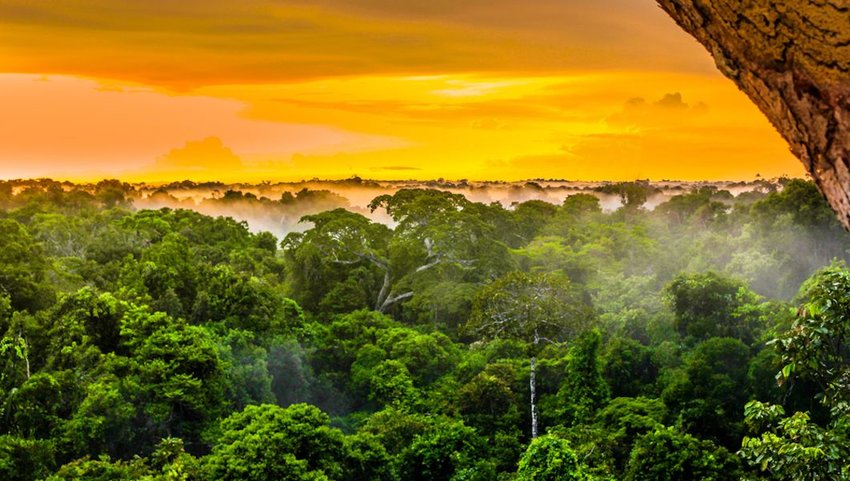 One-hundred and fifty-six gemlike lakes and a diverse number of ecosystems reside in Colorado's Rocky Mountain National Park. With landscapes ranging from alpine tundra to wetlands, this national park is perfect for those seeking an incredibly biodiverse landscape. Rocky Mountain National Park fans should make the wild Amazon Rainforest their next visit. With 2.7 million square miles in Brazil, Colombia, Venezuela, Bolivia, and Peru, the Amazon is the world's largest tropical rainforest and is famous for its rich biodiversity, which includes 430 species of mammals and the world's most extensive collection of plant species. Zip-line through the Amazonian rainforest canopy, go piranha fishing, and navigate the forest's extensive river system on kayak for a once-in-a-lifetime adventure you won't forget.
Zion National Park - Viñales National Park, Cuba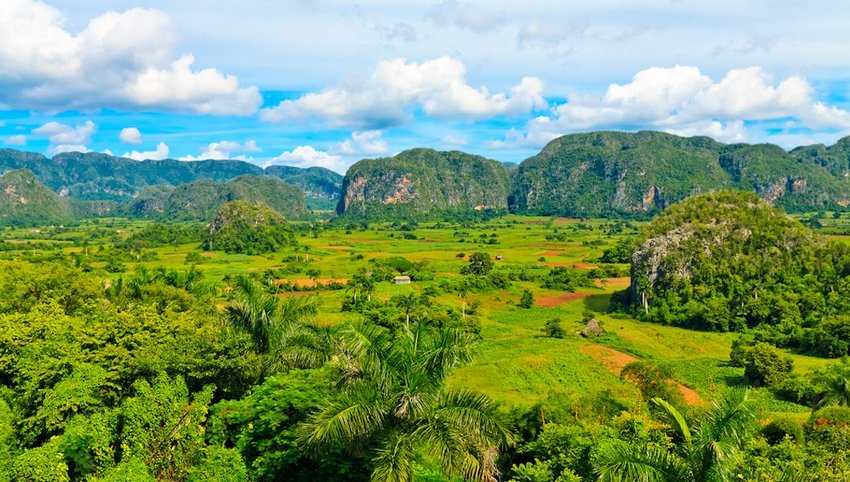 Zion National Park's steep sandstone canyons and towering pink-and-cream rock peaks dominate a 229-square-mile area of southern Utah. Carved by the mighty Virgin River, the plunging walls of Zion Canyon are frequented by visitors who enjoy hiking, climbing, and canyoneering. The soaring limestone cliffs of Viñales National Park in western Cuba will enchant Zion enthusiasts with pine forested landscape and tobacco fields, which provide plenty of rock climbing, caving, and trekking opportunities for the avid outdoorsman. As one of Cuba's most enticing natural attractions, Viñales National Park draws crowds of day trippers from the capital of Havana.
Yellowstone National Park - Blue Lagoon, Iceland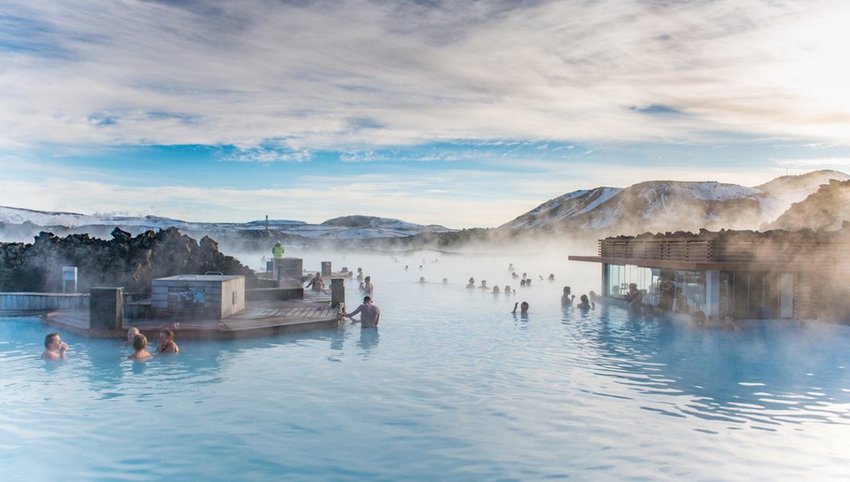 Yellowstone National Park holds the honor of being both America's and the world's first national park, designated in 1872. Its 2.2 million acres of volatile geysers and psychedelic hot springs extend across Wyoming, Idaho, and Montana. Visitors enthralled by Yellowstone's geothermal wonders will revel in a journey to Iceland's Blue Lagoon, 29 miles southwest of Reykjavik. Heated to a blissful 99°F, the lagoon offers guests a soak in powdery blue waters rich with minerals, blue-green algae, and soft silica mud that will leave your skin baby soft.
Yosemite National Park - Sapa, Vietnam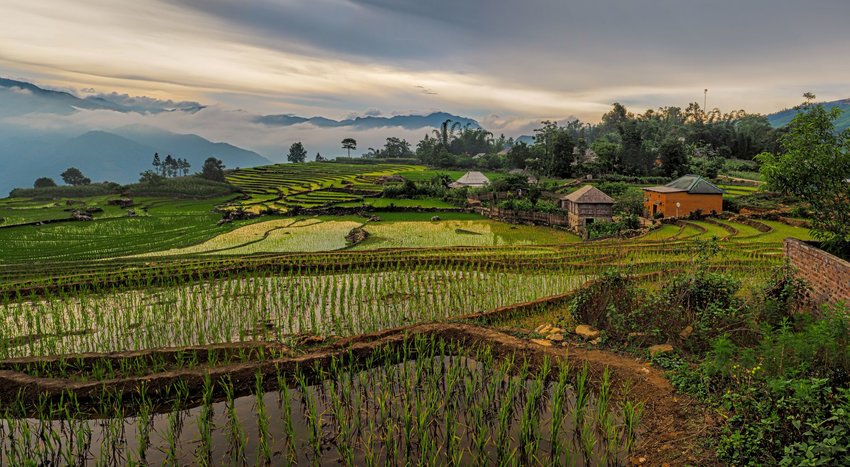 Yosemite National Park is America's third-oldest national park and is widely recognized for its landscape filled with ancient sequoias that stretches over 1,169 square miles laced with gushing waterfalls and sweeping meadows. Fans of this wildly-popular Californian destination should visit Sapa, a bustling mountain town in northern Vietnam. Overlooked by the towering peaks of the Hoàng Liên Son Mountains, Sapa is an ideal base for trekking lush countryside and terraced rice fields that are dotted with rustic villages dominated by the Red Dao and Black Hmong. When visiting Vietnam's premiere trekking region, make sure you budget enough time to view Sapa's Love and Silver Waterfalls.
Acadia National Park - Twelve Apostles, Australia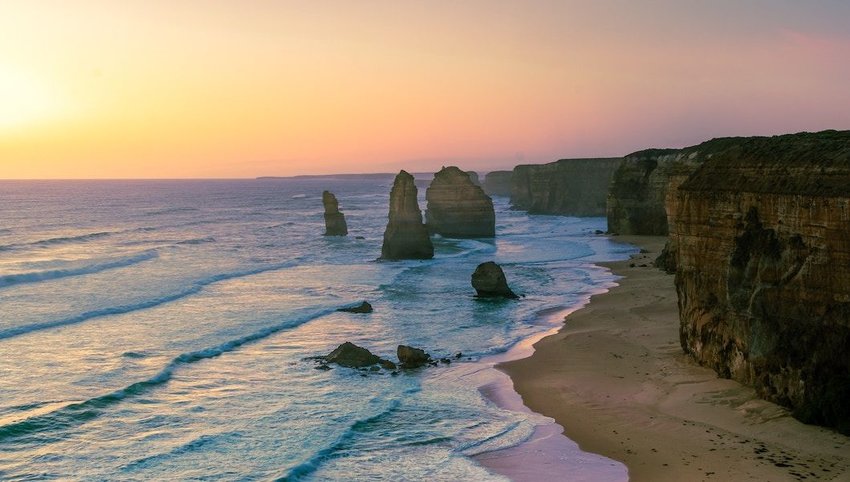 Maine's Acadia National Park is New England's sole national park with 47,000 acres of rugged coastal beauty and granite pinnacles. The park's position along the shores of the Atlantic make it stunning for scenic drives and leisurely strolls. Those seeking additional breathtaking coastline experiences should journey to Australia's Great Ocean Road to witness the Twelve Apostles, the most iconic site along Victoria's southern coast. Despite its name, only seven sea stacks are visible from the string of viewing platforms along the rocky limestone coast. Only a four-hour drive southwest from Melbourne, the Twelve Apostles are best viewed at sunset when the light hits these jagged sea stacks. You can also observe penguins returning ashore at twilight.
Grand Teton National Park - Whistler, Canada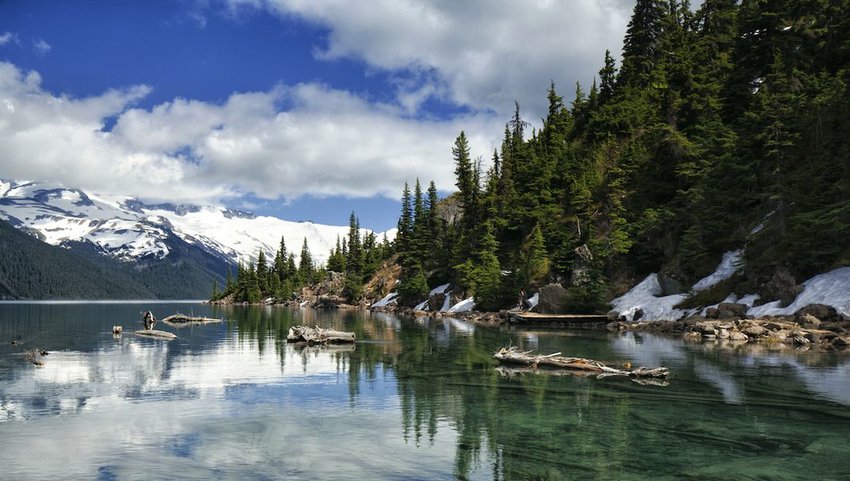 The snow-carpeted Teton Range and sparkling lakes of Grand Teton National Park offer some of Wyoming's most dramatic natural landscapes. Soaring peaks of up to 13,000 feet are magnets for daring hikers and climbers. Fans of Grand Teton National Park should make the alpine village of Whistler their next destination. Ninety minutes north of Vancouver by car on the scenic Sea-to-Sky Highway, this popular ski resort played host to the 2010 Winter Olympics. Passionate hikers flock here in the summertime to summit mountain peaks and witness the natural beauty of Wedgemount Lake in Garibaldi Provincial Park.
Olympic National Park - Tikal National Park, Guatemala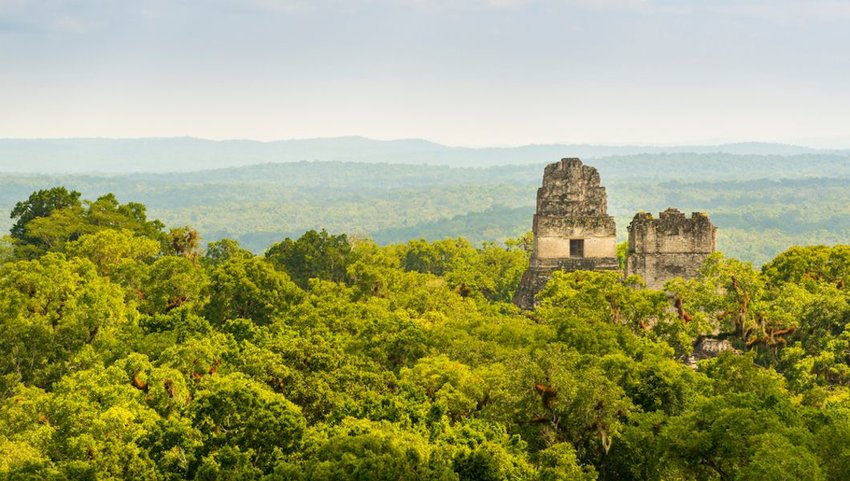 Washington state's wild and mostly roadless Olympic National Park is comprised of 1,442 square miles of rainforest with ancient cedar trees jutting from unspoiled terrain. The park's alpine meadows and mirrored glacial lakes invite visitors for an afternoon of hiking, kayaking, or fishing. Those who revel in Olympic National Park's dreamlike serenity will appreciate Tikal National Park's tranquility found in a dense canopy of rainforest. Sprawled over 222 square miles, the park's towering Mayan temples make it one of Guatemala's most sought-after destinations. But spend time outside the ruins on a multi-day journey exploring the surrounding landscape.
Glacier National Park - Icefields Parkway, Canada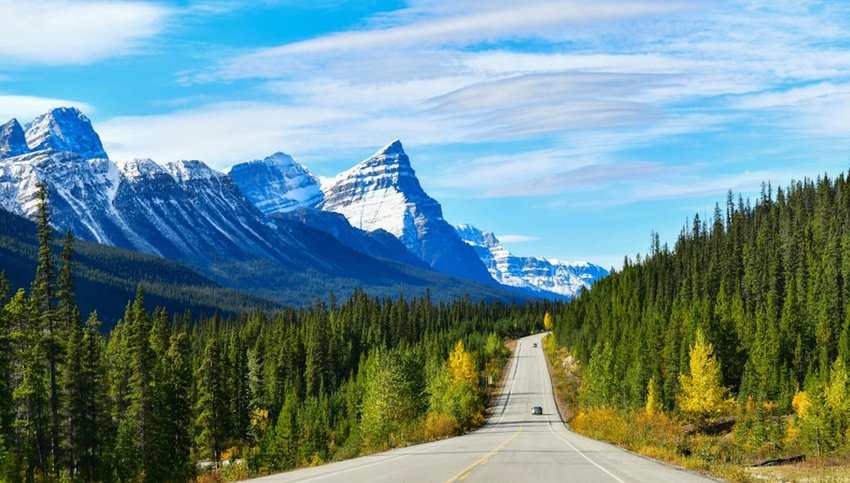 Montana's Glacier National Park covers over one million acres of land and its landscape includes a spellbinding blend of  silvery waterfalls, snow-dusted peaks, and placid lakes. Over 700 miles of trails carpet Glacier National Park, but its crowning glory is the 50-mile Going-to-the-Sun Road, a stunning drive across northwestern Montana. For those who love this scenic drive, Alberta's 144-mile Icefields Parkway links Jasper in the north and Lake Louise to the south and meanders through the pristine Canadian Rockies, vast icefields, and extensive valleys. Shared by the occasional elk or black bear, a drive along the scenic Icefields Parkway requires numerous roadside stops to view wildlife and the stunningly blue glacier-fed lakes.
Enjoy this article? Share it with a friend
All featured products and deals are selected independently and objectively by the author. The Discoverer may receive a share of sales via affiliate links in content.
Discover the World's Best Destinations, with your free weekly travel guide sent straight to your inbox.
Welcome to The Discoverer!
We are so excited to fill your inbox with discoveries from around the world! You can expect your first edition to arrive on Monday. Until then, feel free to check out our previous editions.