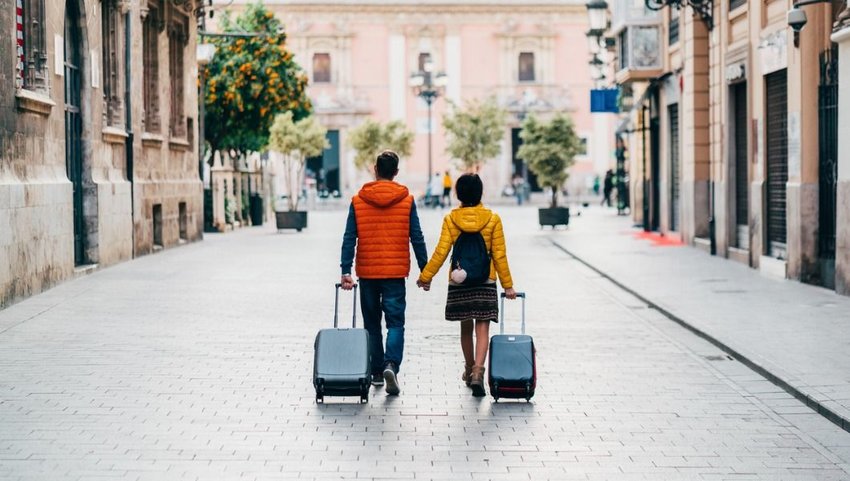 When and Why You Should Check a Bag
Airports are some of the busiest places in the world and with an average of 44,000 commercial flights in and out of the United States daily, the crowds don't seem to be slowing down any time soon. And even the savviest traveler has to contend with navigating these crowded terminals as they hop from destination to destination.
Carry-on-only travel has become the norm, as travelers struggle to fit everything they'll need for their trip into the overhead compartment. But struggling to condense your items and navigate through congested airports with this luggage in tow sometimes causes more problems than it solves. So, should you check a bag before you fly or take a carry-on bag with you on the plane? This question poses a few obvious concerns, like the carry-on bag being too heavy or too large for airline restrictions. But we've thought of a few other reasons why you might want to just check your luggage on your next trip.
Your Airline Charges for Carry-Ons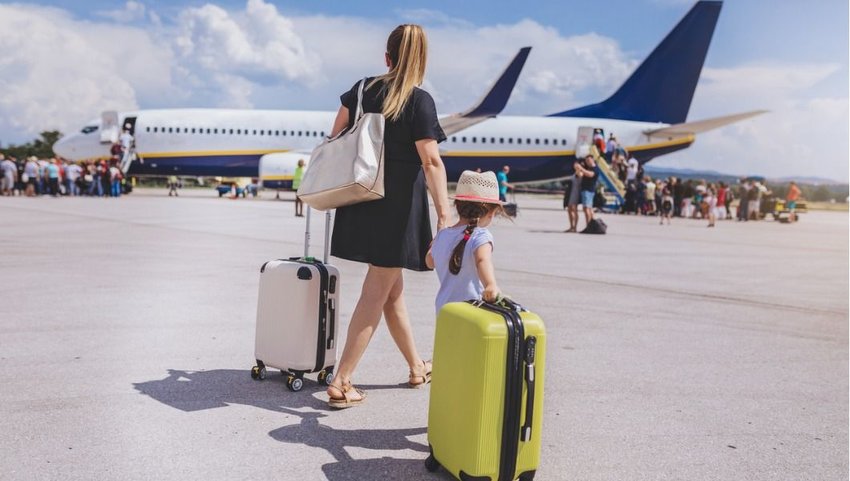 Some airlines, especially budget ones such as Frontier Airlines and Allegiant Air, charge for carry-on bags depending on the flight. Sometimes, they'll charge you the same amount as a checked bag and occasionally a little more. For example, Frontier Airlines might charge $39 for a carry-on, but $37 for a checked bag. By choosing the checked bag, you could pack a lot more for a little less money. So, if you want to travel comfortably and have to spend money on baggage no matter what, check a bag instead.
You Have a Long Layover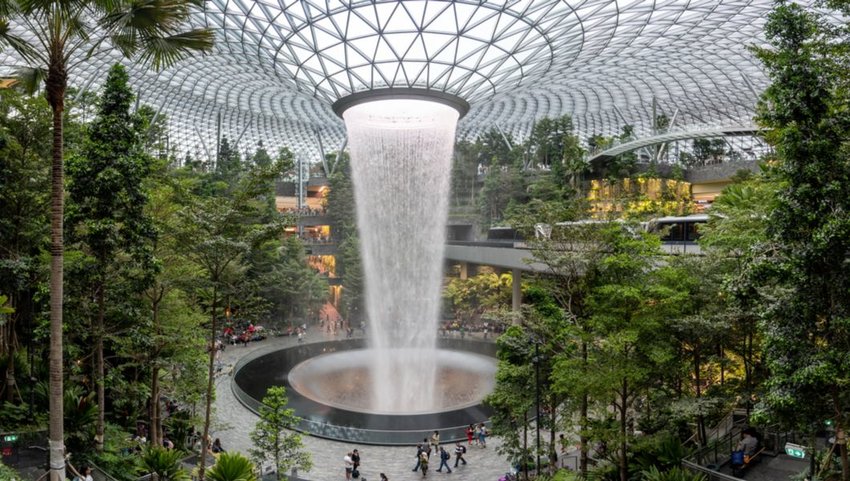 If you have one or more layovers during your next adventure, you might want to consider checking your bag. That way, you won't be weighed down when walking from gate to gate, and you'll be more comfortable while dining or shopping in the airport terminal. This allows you to explore with ease, especially if you're visiting an airport with a lot to see, like the Changi Airport in Singapore. If the thought of having no bag at all worries you, pack only the necessities in a small backpack or purse, which is typically free of charge to take on most major airlines.
You Hate Long Security Lines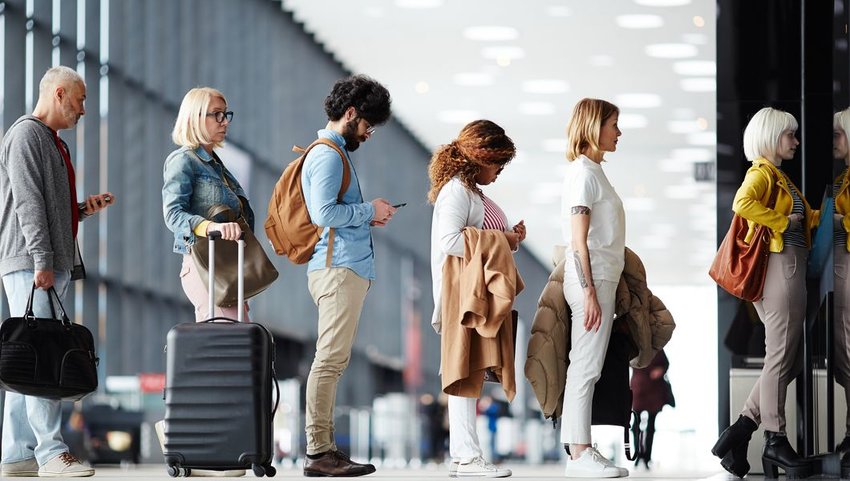 Airport security can be strict and somewhat confusing, especially if you're traveling to an unfamiliar place. Research the airline and destination country for your trip since a few are more strict than the U.S. is when it comes to liquids, powders, and gels. If you still aren't sure of the carry-on restrictions for a foreign country or airline, check a bag to ensure that you're complying with the rules. This will make going through security a breeze and you can pack things in your checked luggage with fewer restrictions.
You Don't Want to Pay for Priority Boarding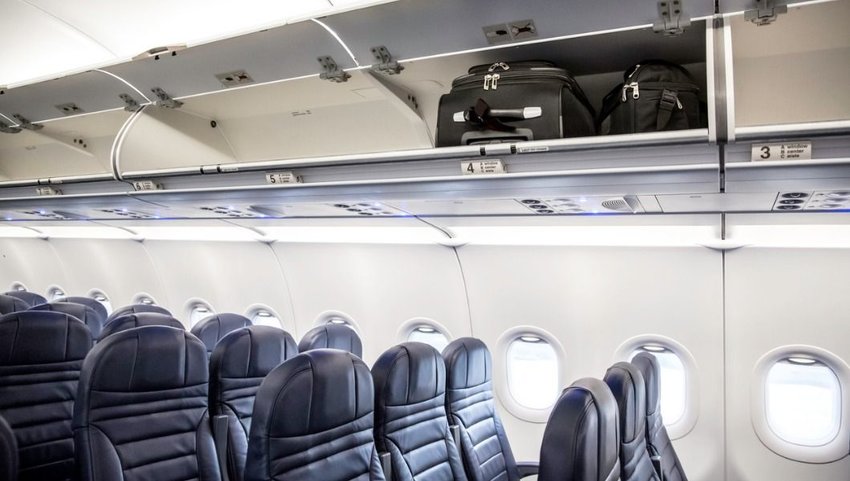 Some travelers pay for priority boarding to ensure they will snag the coveted overhead compartment space for their larger carry-on. However, the fee for paying for priority boarding on each flight, especially if your trip has multiple legs, can be more than the price of a checked bag. Typically, the fee is $10 or more per segment. Do some research to compare both fees while booking your next flight.
You Might Have to Pay for It Anyways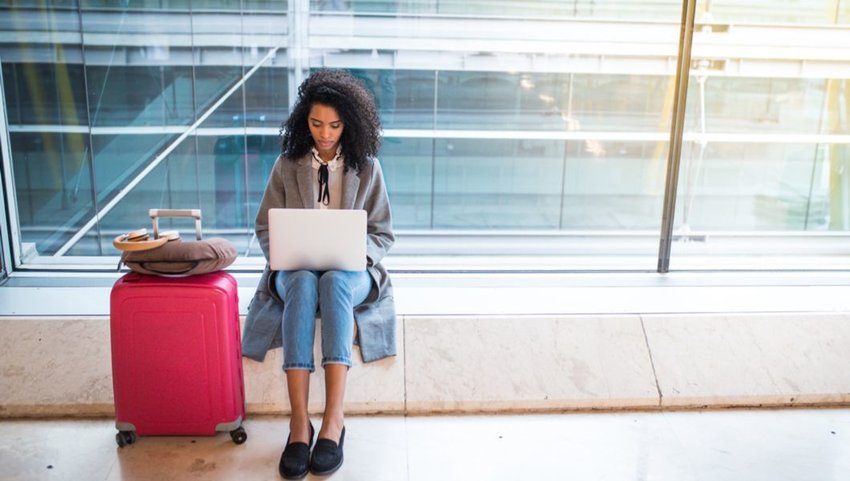 Sometimes, airlines will check all carry-ons at the gate for a small plane — free of cost. But if you're unlucky and your carry-on is a little too large or too heavy, the airline might make you pay to check it. If you're a risk-taker and have a very large carry-on, be aware of the possibility of paying for it. To avoid this hassle, check your large bag at the ticket counter. This way, you don't have to tote it around with you and you'll pay a fair price and not be charged extra for checking it last minute.
You Have Gifts for the Holiday Season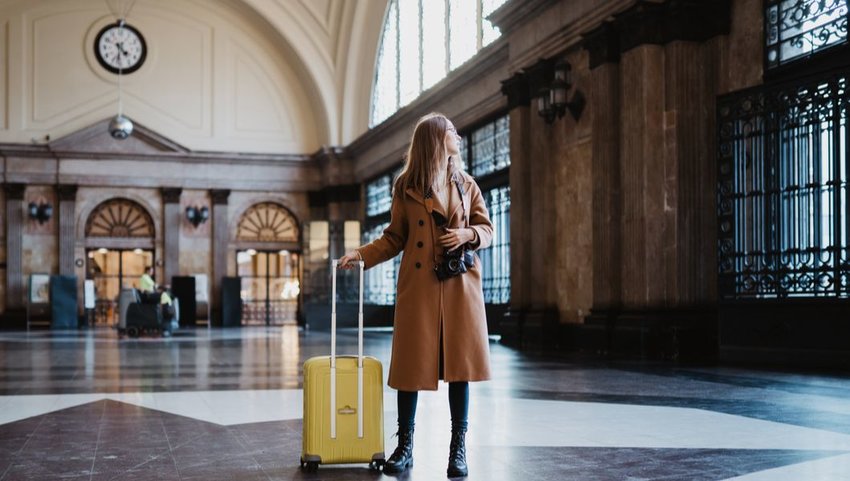 Planning on visiting friends and family during the holiday season? Checking a bag might be the way to go. Let's face it, most families and friends still give presents during the holidays — even if both have agreed to "no presents this year." To take gifts with you and get your new gifts back home safely, checking a bag can be a cheaper option than shipping the gifts back. As long as you're under the weight limit —  which can be up to 50 pounds on some airlines — you can take your gifts without any hassle.
You're Worried About Lost Luggage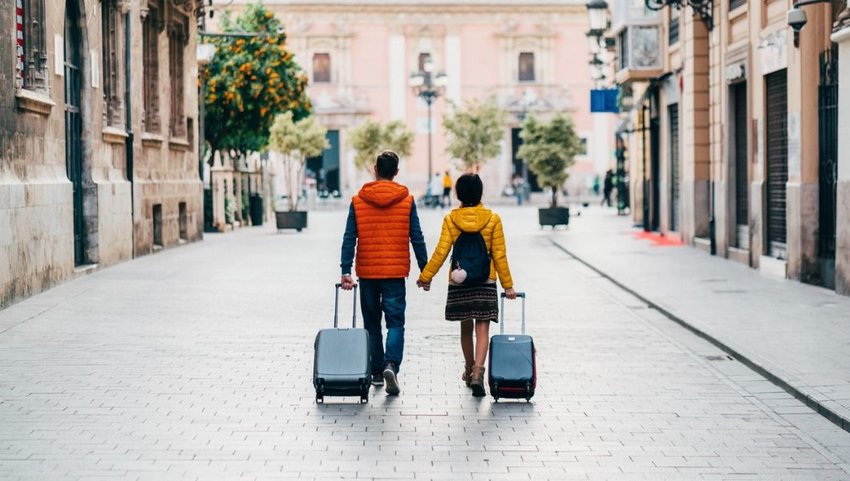 The biggest argument for a carry-on bag? To avoid lost luggage. However, SITA reports that the amount of lost luggage has decreased by 70% in the past 10 years. In 2018, the IATA Resolution 753 went into effect, which aims to improve baggage handling operations as the airline industry grows. We should see the positive impacts of this resolution in the coming years.
If you're worried about lost luggage, some major airlines like Delta and American Airlines have baggage tracking capabilities on their apps. You can see if your luggage is on the plane with you to make retrieving it easier.
You're Spending More Money to Pack Light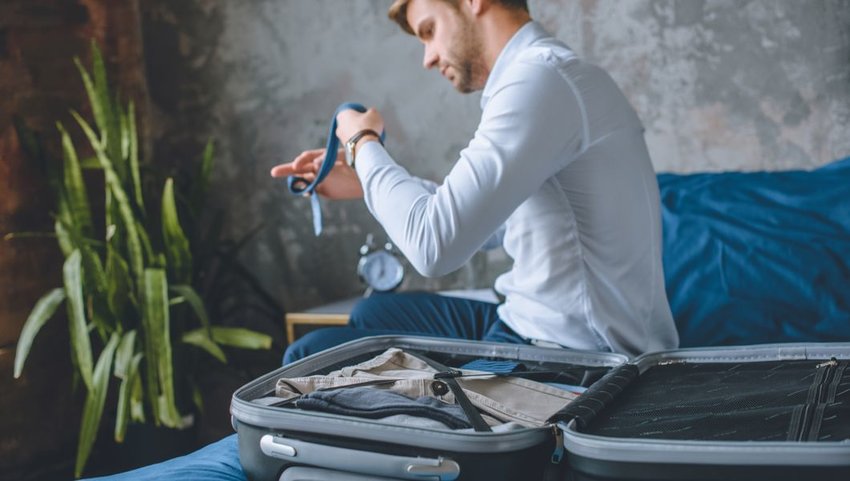 There are endless blogs with advice on packing light for a trip, but if you're spending a lot of money just to pack lighter, it might be cheaper to pay for a checked bag. Expenses to consider when trying to pack light can include purchasing a lightweight carry-on, multi-purpose clothes and shoes, travel-size toiletries, and travel-friendly tools and electronics. Depending on how much you have to buy, the baggage fee could very well just cost less.
You Want to Bring Souvenirs Back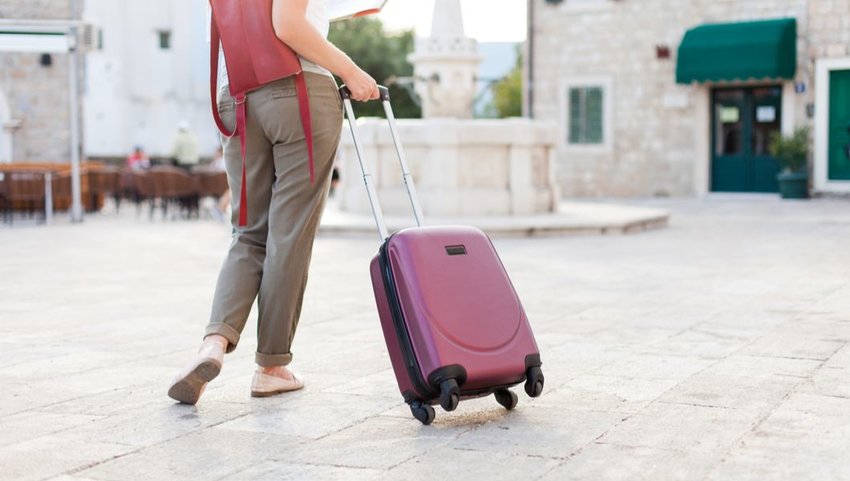 You're strolling through a beautiful Italian town on the Amalfi Coast and you've found the perfect souvenirs for your friends and family. But how do you get that bottle of authentic Limoncello back home? Purchasing a cheap suitcase at the airport or a nearby shop can quickly solve this problem. Find one for as little as $30 and then check it on your return flight. That way, you're only paying for a checked bag one way. This method will be less expensive than paying for international shipping. To avoid breakage, try to find a hard shell suitcase and wrap your newly found treasures in any soft clothes that you might've packed.
You Have an International Flight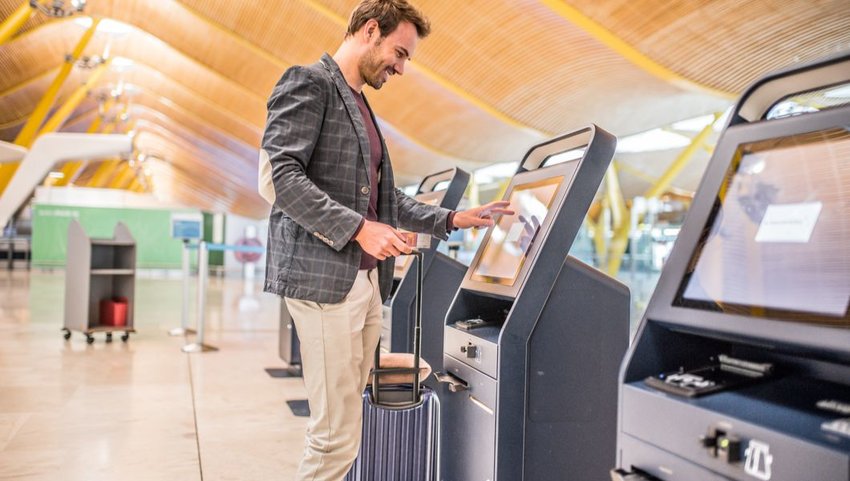 Before opting for a carry-on on an international flight, read the airline policies for checked luggage. Many international airlines offer one free checked bag per customer. Airlines like Aer Lingus, Air China, Air France, and Emirates follow this policy along with many more. Take advantage of this opportunity to take more with you or save space for souvenirs on your return flight home.
Enjoy this article? Share it with a friend
All featured products and deals are selected independently and objectively by the author. The Discoverer may receive a share of sales via affiliate links in content.
Discover the World's Best Destinations, with your free weekly travel guide sent straight to your inbox.
Welcome to The Discoverer!
We are so excited to fill your inbox with discoveries from around the world! You can expect your first edition to arrive on Monday. Until then, feel free to check out our previous editions.