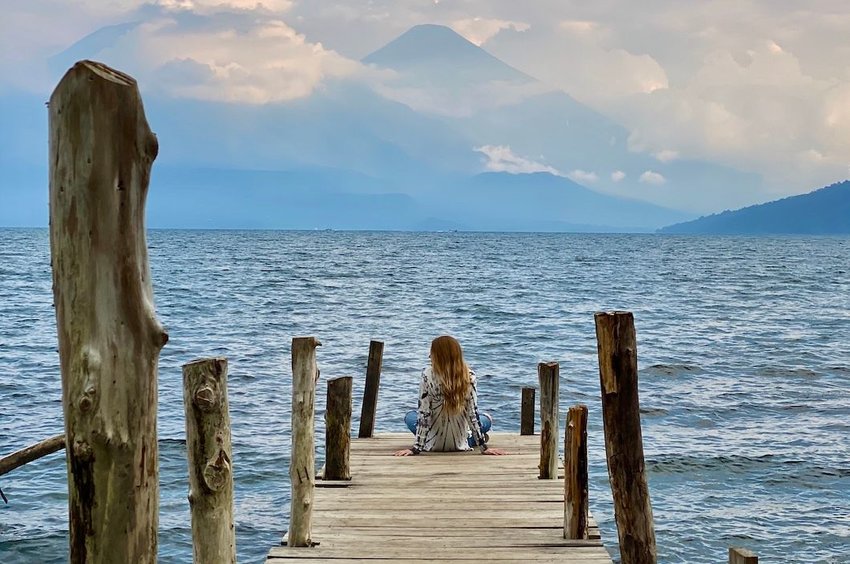 5 Things I Wish I'd Known Before Visiting Guatemala
As the land of volcanoes (37 to be exact), gorgeously-green nature, and a richly-preserved culture, Guatemala is an understandably tempting holiday destination. With daily activities ranging from tromping up the side of mountains, and swimming in crater lakes, to visiting ancient Mayan ruins, it's a difficult country to resist.
Despite its charms, I did have some reservations about traveling to Guatemala prior to booking our trip. You can't Google "is Guatemala safe" without pulling a flurry of fear-mongering blog posts and U.S. Department of State warnings about the risks of traveling to this Central American country. It was almost enough to make me change my mind. After some research (i.e. talking to people who had actually been there) and careful calculation, we decided to go for it. I'm so happy we did, because Guatemala pleasantly surprised us at every turn.
If you're considering a trip to Guatemala, here's my honest account of what traveling to Guatemala is really like.
It's Safer Than You Think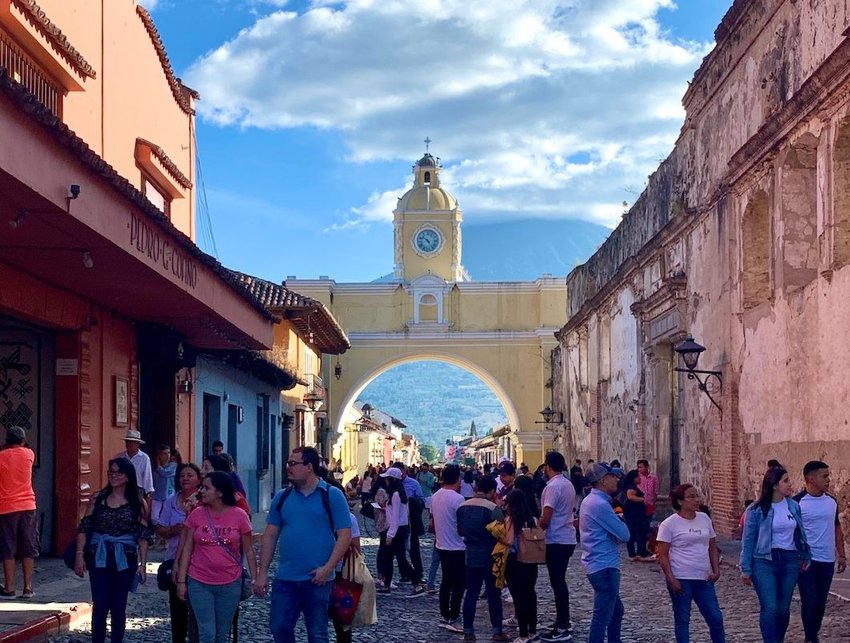 In light of the Department of State recently lowering the Guatemala travel advisory from level 3 to level 2 and the stories I read about backpackers getting robbed or attacked, I certainly had my guard up when we touched down.
While it's always wise to be alert and aware of your surroundings, I can confidently report I never once felt unsafe during our trip. I didn't feel "eyes" on me in the crowds or markets of Antigua, and I just kept my purse in front of me where I could keep an eye on it. Several times we walked home after dark in both Antigua and San Marcos La Laguna (Lake Atitlan) and felt perfectly fine. Perhaps, most importantly, I never once got a "this feels sketchy" vibe (okay, maybe once when our guide for the sunrise trek to the Mayan Face marched in front of us into the darkness with a machete, but he assured us it was for our protection, "just in case.")
I was also a bit apprehensive about road transportation. I'd heard stories about the road conditions being awful and tourists getting robbed (or worse) along the routes. We took a minibus (booked through a tour agency in Antigua) to and from San Marcos La Laguna and experienced zero issues. The route seemed very standard and well-trafficked. Furthermore, the roads—although windy—were all well-paved and had guardrails installed. Overall, I felt much more comfortable traveling in Guatemala by car than I ever did in Southeast Asia or Morocco.
Of course, just because nothing "bad" happened to me doesn't mean it couldn't happen to someone else. My best "stay safe" advice is to be aware of your surroundings, keep your valuables where you can see them, use reputable tour companies when possible, and avoid walking alone after dark.
Friendly Locals Are the Norm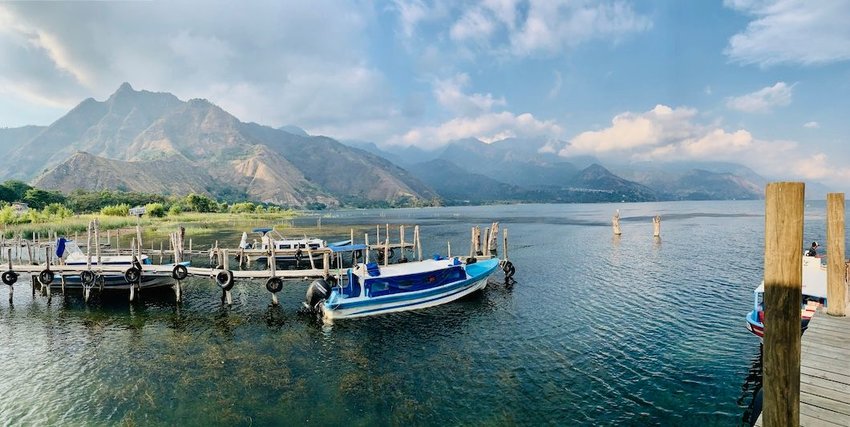 Making us feel even more safe and welcomed were the friendly locals. You literally could not pass a single person—adult or child—without being greeted with an "Hola", "Buenos dias", or "Buenas tardes." It made us feel like we were one of the locals, instead of some out-of-place tourists.
Whenever we sat down in a bar or restaurant, it took a smiling staff member only a few moments to come by with a menu. With such prompt and friendly service, we often tipped more than the standard 10%.
(Traveler tip: always check the bill before calculating the tip – many times a 10% service fee has already been included!)
Culture and Self-Sufficiency Go Hand-in-Hand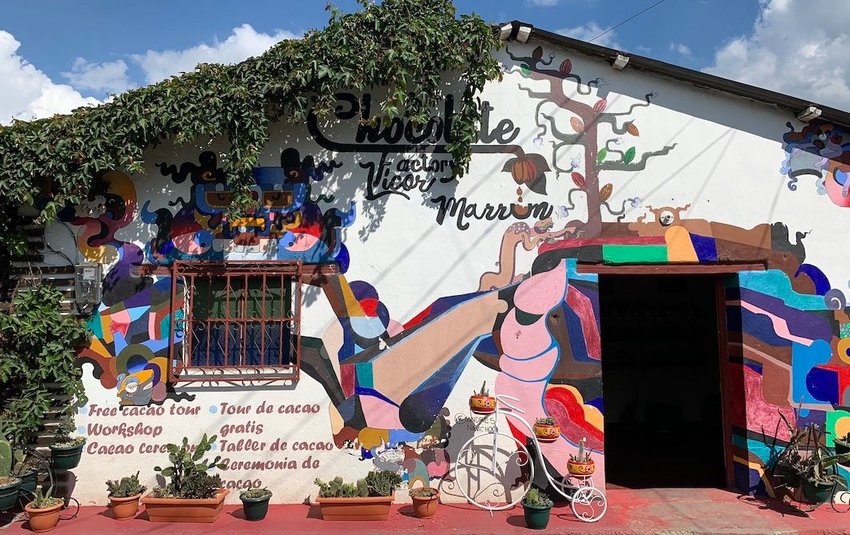 The preserved culture and self-sufficiency of the country became most apparent in Lake Atitlan. We were surprised to learn about all the textile co-ops running in several of the villages around the lake.
San Juan proved to be the best place for shopping for Mayan textiles. I bought some beautiful hand-made pillow covers, scarfs, and a blanket from Casa Flor Ixcaco Weaving Cooperation (resist the urge to shop in Antigua and save it for this place – trust me!). They even gave a free demonstration on how they prepare and dye the cotton using an all-natural process. (Several smaller weaving co-ops can also be found in other villages; Atitlan Women Weavers in San Pedro is worth a visit).
A ten minute walk from the "center" of San Juan (it's a tiny place), we found La Voz Coffee Cooperative. We had the place to ourselves and watched organic coffee beans being processed in the sun as we enjoyed a cup of the finished product from their on-site café. Although we didn't take a tour, the smiling café manager enthusiastically answered any questions we had about their coffee farm.
Also in San Juan, we discovered Licor Marron Chocolate, a factory, shop, and café selling hand-crafted chocolates. We caught a free demonstration of how they turn the roasted home-grown cacao beans into bars of chocolate and creamy cups of hot chocolate.
It was really inspiring to see the locals all banding together on so many different fronts to promote and uphold their culture all while supporting Guatemala's natural resources!
A Little Spanish Goes a Long Way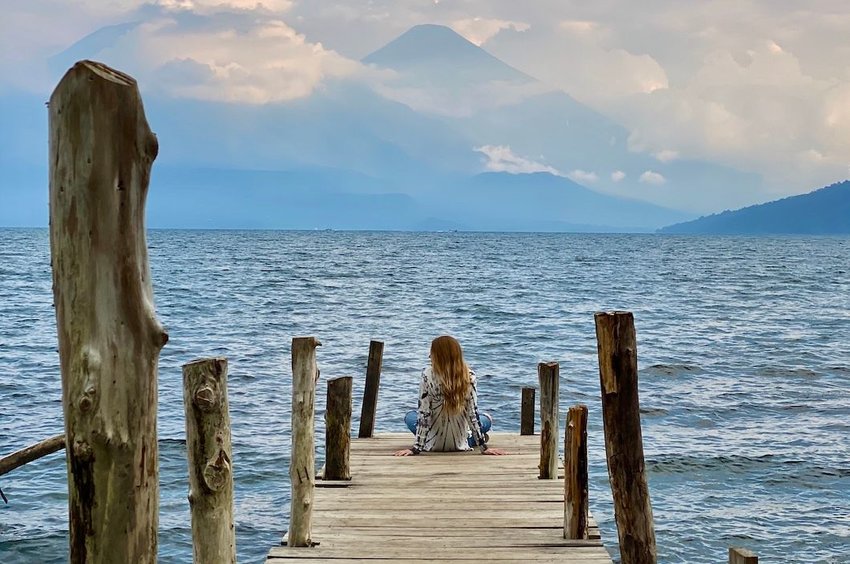 I was initially worried that language would be a huge barrier, but it was mostly possible to get by with English. Many of the guides and restaurant staff were able to communicate well enough in English, but they certainly appreciated my attempts to conjure up wisps of high school Spanish.
Knowing some basic phrases (like directions) was key with the tuk-tuk drivers, and if you want to haggle the price, you'd better brush up on numbers. Running along the same lines, being able to use and understand the cost of something was majorly helpful in the markets or when buying street food. If you show you know what the price should be or are able to bargain in Spanish, the price suddenly drops exponentially.
Additionally, menus weren't translated into English as often as I expected. Knowing some basic foods and dishes will save Google Translating everything at the table.
On another note, I noticed multiple Spanish schools scattered around Antigua. Effectively balancing tourism and authenticity, I realized Antigua would be a perfect place to learn or improve my Spanish (keeping that in the back of my mind😊).
Environmental Awareness Rules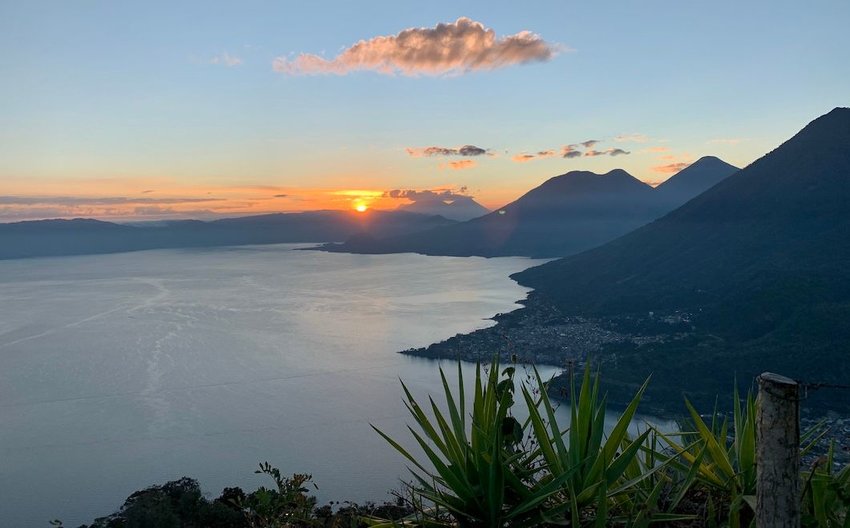 Prior to traveling to Guatemala, I didn't think too much about whether or not it would be an environmentally-friendly country. Once there, however, it was clear the locals treasure and respect their country's natural gifts.
While Antigua is a developed city, it's bounded by 360-degrees of dominating mountainous scenery with farms and budding crops circling the outskirts. It's common to spot recycling receptacles town and the town's only grocery stores charges extra if you request a plastic bag.
Lake Atitlan was even more impressive with its rugged landscape of infinite peaks, sloping valleys, and carved volcanic ridges. The clear lake water seemed clean to me (I swam in San Marcos without issue and saw many others swimming in San Pedro), though I read Lake Atitlan has tragically become more and more contaminated over the last decade. San Marcos recognizes the concern and promotes the use of baskets, boxes, Tupperware, and canvas bags in markets, shops, and restaurants instead of plastic/Styrofoam.
That being said, Guatemala was not the cleanest place I've ever visited. Nevertheless, it was obvious from the way to locals spoke about their country and guided their tours that they fully understood the importance of Guatemala's natural assets.
Enjoy this article? Share it with a friend
All featured products and deals are selected independently and objectively by the author. The Discoverer may receive a share of sales via affiliate links in content.
Discover the World's Best Destinations, with your free weekly travel guide sent straight to your inbox.
Welcome to The Discoverer!
We are so excited to fill your inbox with discoveries from around the world! You can expect your first edition to arrive on Monday. Until then, feel free to check out our previous editions.