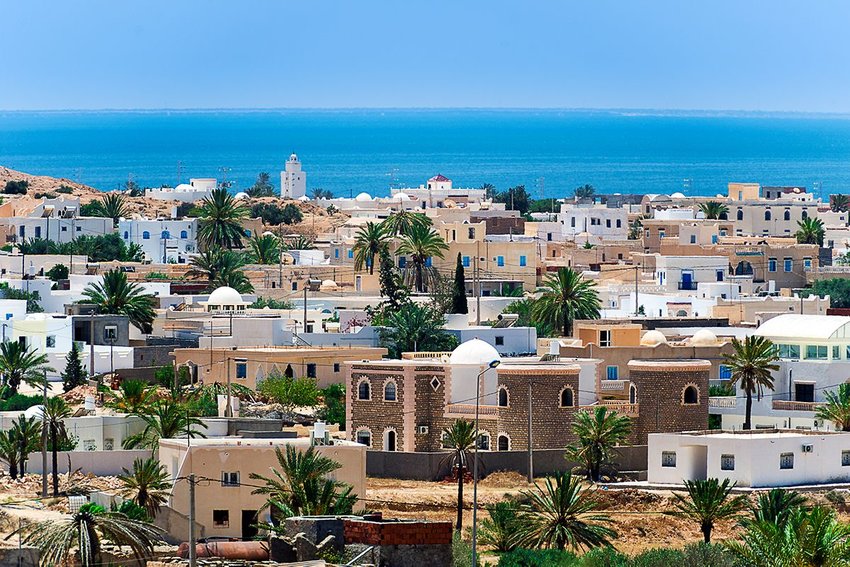 5 Underrated Cities Along the Mediterranean
Known for rugged coastlines towering over bright turquoise waters, the Mediterranean draws tourists from far and wide. The region's captivating beauty is clearly to blame for the steady increase in popularity. Some are even convinced that braving the crowds in places like Santorini or Palma de Mallorca is better than opting for a lesser-known locale.
However, the magic of the Med is best admired in quiet company and not near a noisy crowd. Consider a trip to one of these less-frequented places instead. Here are underrated cities along the Mediterranean that are sure to offer the same ideal escape.
Ulcinj, Montenegro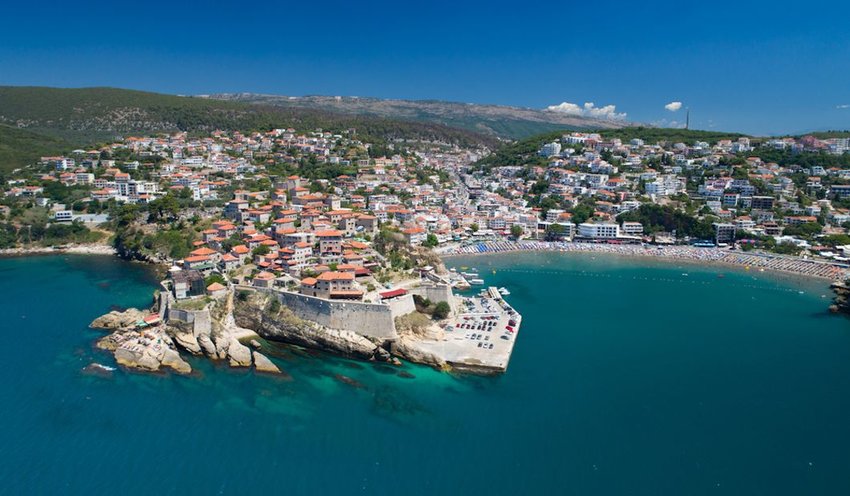 Boasting the longest beach in the country and the clearest water in the Adriatic, Ulcinj's paradisal shoreline and blended culture beckons those who'd rather ditch Club Med for the real deal.
The prominent Muslim population — made evident by the mosques and kebab stands — give Ulcinj an authentic Middle Eastern vibe. The cobalt blue sea, red-roofed abodes, and cliff-clinging Old Town are reminiscent of Croatia's Dubrovnik, yet there's something distinctly different about Montenegro; it's widely overlooked by North Americans.
Hole up in Ulcinj and you'll get a chance to mingle on the beach with eastern European holidaymakers who are privy to this underrated seaside. When you've had enough sun, slip away to admire some of the area's historical sites like St. Nicolas' Cathedral or the Mother Theresa statue.
Kas, Turkey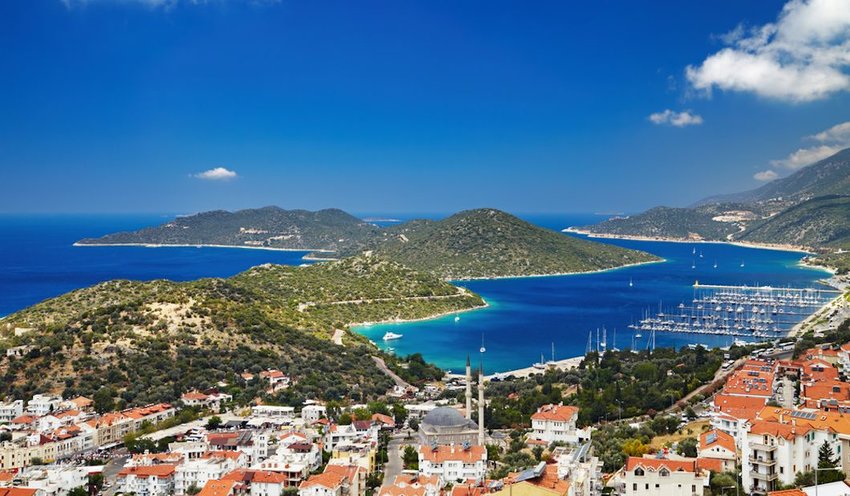 You'll be hard-pressed to choose a favorite destination as you drive the winding roads of Turkey's southwest coast. With the brilliant blue of the Mediterranean sparkling around every turn, every coastal vista rivals the one that came before. Once you reach Kas, however, you'll be hit with the realization that you found what you never knew you were looking for.
Hours pass easily on lounge chairs perched on the craggily shoreline at one of Kas' unpretentious beach clubs (all-inclusive establishments offering food, drink, music, and water access). The brick-paved heart of the village draped in fuchsia flowers and creeping vines can be leisurely explored on foot. It's tempting to settle for a restaurant at ground level as you wander around, but keep climbing upward and hold out for dinner and drinks with a view over Kas' panoramic harbor.
Djerba, Tunisia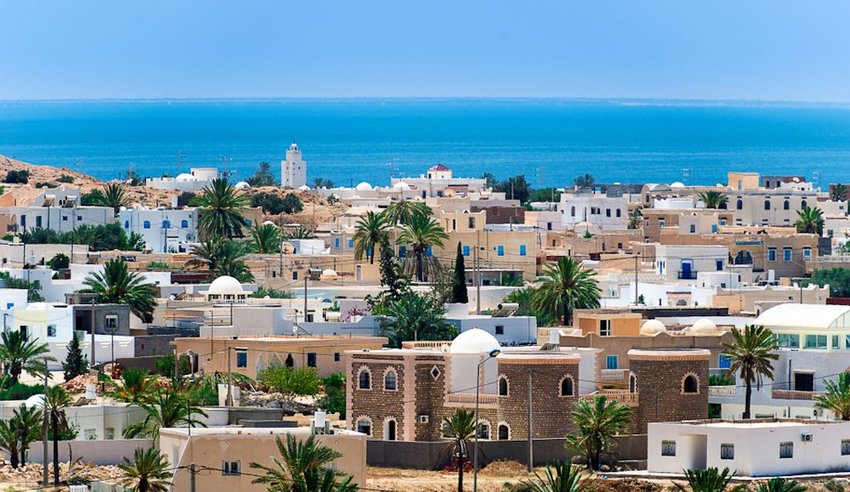 Several northern African countries line the Mediterranean, although they're often left in the dust by tourists flocking to better-known destinations. Follow the masses and you'll miss out of some surprisingly luxurious African seaside regions. Djerba is a dreamy island off the coast of Tunisia blessed with powder-white beaches, impossibly clear water, and killer sunsets.
Djerba is more than just a pretty face. Occupied by the Romans, the Spanish, and even the Ottomans, its prime location forged a fascinating cultural fusion over the centuries. Evidence of empires past is found throughout the island. The oldest synagogue in Africa, La Ghriba, represents the Jewish community and the Borj El Kebir first built by the Romans embodies eras of ever-changing rulers.
The white-washed maze-craze known as Houmut Souk overflows with traditional handicrafts, Berber textiles, and handmade pottery. And don't forget about the beaches where camels strut the sand between straw umbrellas and the lapping Mediterranean. It's a reminder of how far away from home you are.
Izmir, Turkey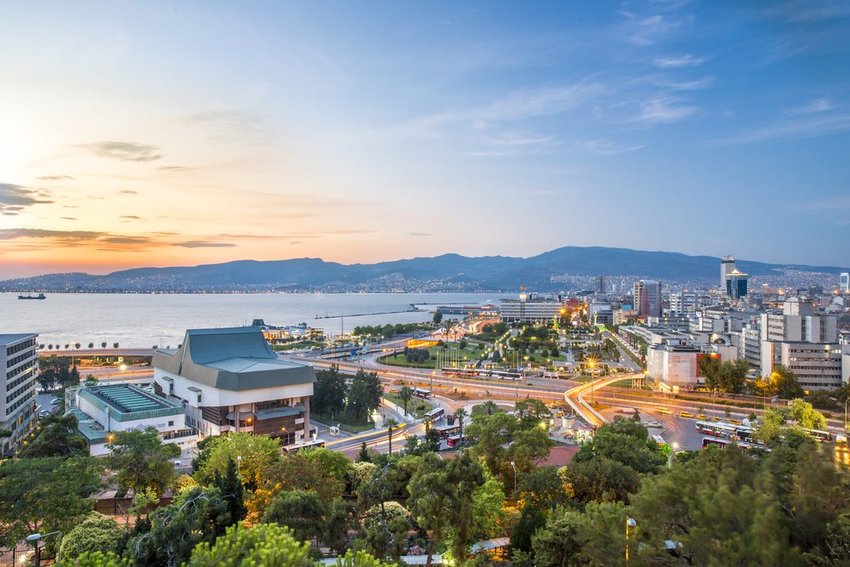 In terms of travelers' attention, Turkey's third-largest city pales in comparison to the powerhouse of Istanbul. While Istanbul's must-see attractions succumb to tour groups and selfie-taking tourists, Izmir sits a few hours south on the Aegean — patiently awaiting discovery.
Izmir's Kemeralti soars miles above Istanbul's Grand Bazaar when it comes to authenticity. After a day of alley trolling and sightseeing, a hearty meal is in order. There's no better meal than a feast of fresh fish and calamari at one of Izmir's bustling harbor-front restaurants. Post-dinner, do as the locals do and stroll the never-ending seaside boulevard before posting up for a cay at a cozy café. After a day like this, you'll soon understand why Izmir has a reputation as the most laid-back city in Turkey.
Ithaca, Greece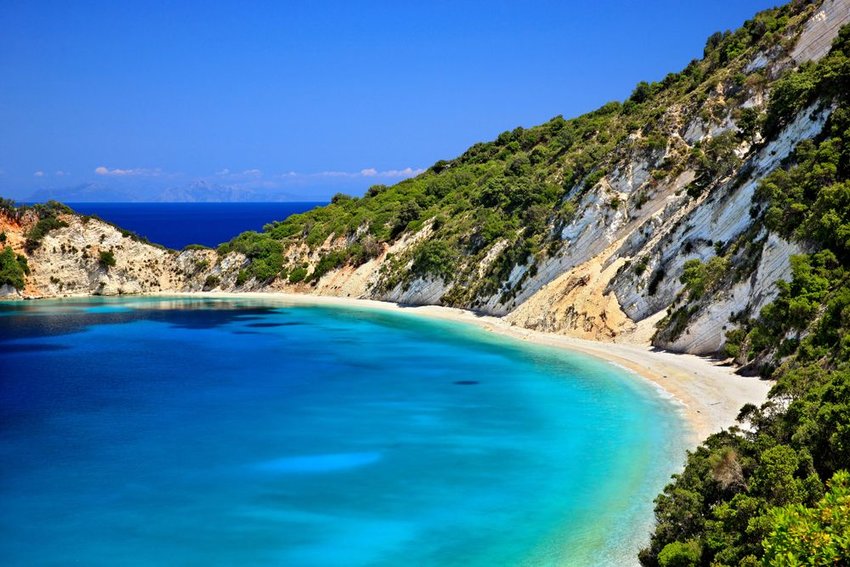 It's impossible to discuss the Mediterranean without Greece coming up at least once. Heavily trafficked islands like Santorini and Mykonos have stolen the spotlight, but are overrun with tourists.
Ithaca might as well be a million miles away in terms of popularity, yet this Ionian island gives Greece's most sought-after destinations a run for their money when it comes to good looks and charm. Odysseus' home sparkles with mysticism — starting with the breathtaking natural harbor in the island's capital, Vathy. The island's center buzzes with life stemming from the waterfront taverns, cafés, bars, and nightclubs that stand ready to welcome travelers with a good time.
Venture off from here and you'll find secluded beaches shrouded by vertical cliffs, traditional villages, and dozens of  archeological sites. Of course, it wouldn't be a Greek island without hiking trails and incredible panoramas. Ithaca's got that too.
Enjoy this article? Share it with a friend
All featured products and deals are selected independently and objectively by the author. The Discoverer may receive a share of sales via affiliate links in content.
Discover the World's Best Destinations, with your free weekly travel guide sent straight to your inbox.
Welcome to The Discoverer!
We are so excited to fill your inbox with discoveries from around the world! You can expect your first edition to arrive on Monday. Until then, feel free to check out our previous editions.