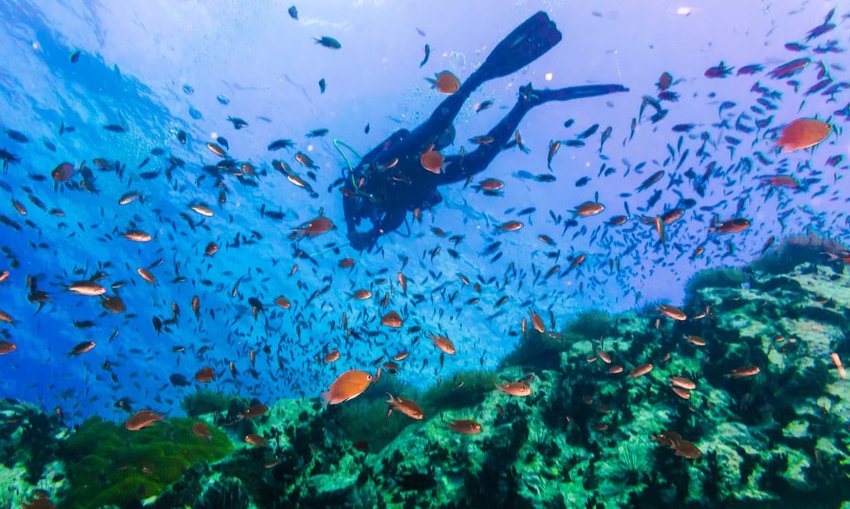 Ultimate Adrenaline Sports & Adventure Itinerary for Thailand
Thanks to its gobsmacking scenery, famously delicious food, year-round tropical weather, and easy-going way of life, Thailand has long sat at the tippity top of many world travelers' bucket lists.
Whether it's to hit up a raucous full moon party in Koh Phangan or to get down and dirty with some elephants in Kanchanaburi, Thailand holds an appeal for all kinds of travelers. What a lot of people miss, though, is Thailand's ridiculously awesome, extremely diverse, and downright thriving adventure travel scene (and no, we're not talking a pre-vetted, company-led 'adventure experience.' We're talking real-deal local, adrenaline-fuelled activities that you can do all on your own).
From blasting down the foothills of the Himalayas on a two-wheeler to exploring the underwater world of the southern islands, here's our take on the best adrenaline sports and adventure activities to schedule into your Thailand travels.
Downhill mountain biking in Chiang Mai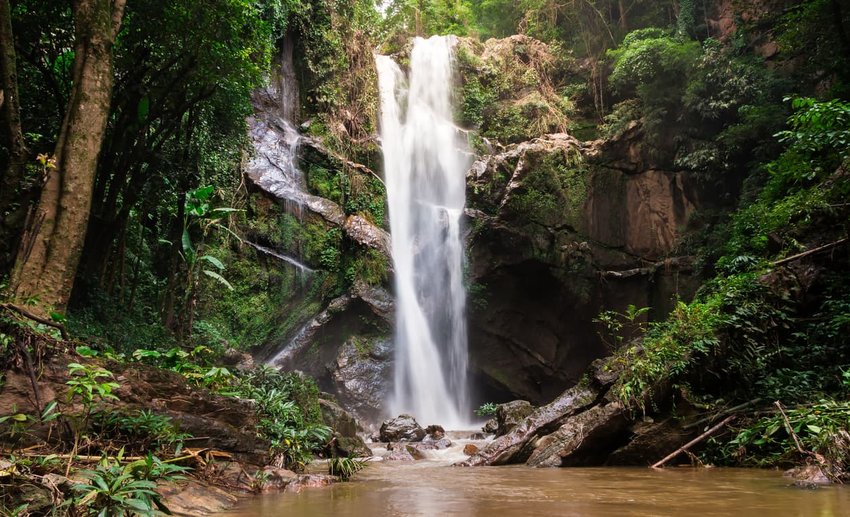 Chiang Mai is on its way to becoming one of the top spots in Southeast Asia for downhill mountain biking thanks to its hilly terrain, myriad trails, and drop-dead-gorgeous scenery. But even if you're far from being a seasoned pro on a mountain bike, there are trails in Chiang Mai that'll suit every level of rider.
The primo spot for downhill in Chiang Mai is Doi Suthep-Pui National Park - a spot that's famous for its beautiful sunrise hikes and sweeping vistas from the top of the mountains. In this area alone there are a dozen or so trails to choose from, some that take you skidding down the steep rocky faces of the mountain and others that see you exploring the jungle and bamboo forests.
Stick with the locals - or better yet, grab yourself a bit of advice from one of Chiang Mai's riding clubs - to find out which trails will be best for your riding experience. If you're lucky, they might even let you in on which trails you need to take to discover some hidden temples and waterfalls.
Wakeboarding in Bangkok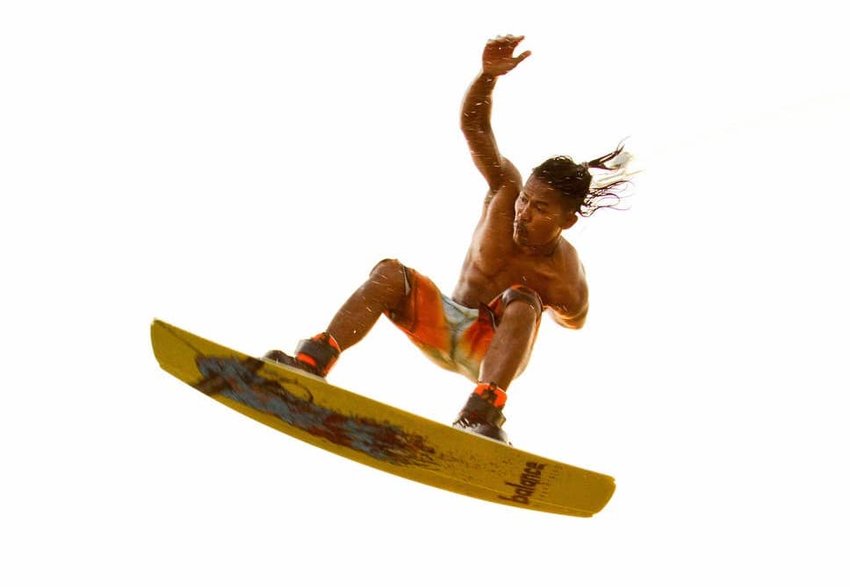 Photo by Jim Thirion, Extreme Nomads
If you don't know much about the world of wakeboarding, you'd be forgiven for thinking that Thailand isn't a big player in the world of wake - but you'd be wrong! As it stands, Thailand is actually home to a few world class wakeboarding parks and Bangkok itself has been noted as one of the best places to go wakeboarding in Asia.
The awesome thing about wakeboarding is that anyone can pick it up - and pretty quickly, too. Head to a cable park in the morning, take a few spins, heed the advice of some more experienced riders, and by lunchtime you'll be ripping around the course like nobody's business.
There are 5 cable wake parks in Bangkok, the most famous of which are Zanook and Thai Wake Park. Both are kitted out with a mix of kickers and sliders, and Thai Wake Park even has a separate 2-tower system which is ideal for beginners.
Kitesurfing in Pranburi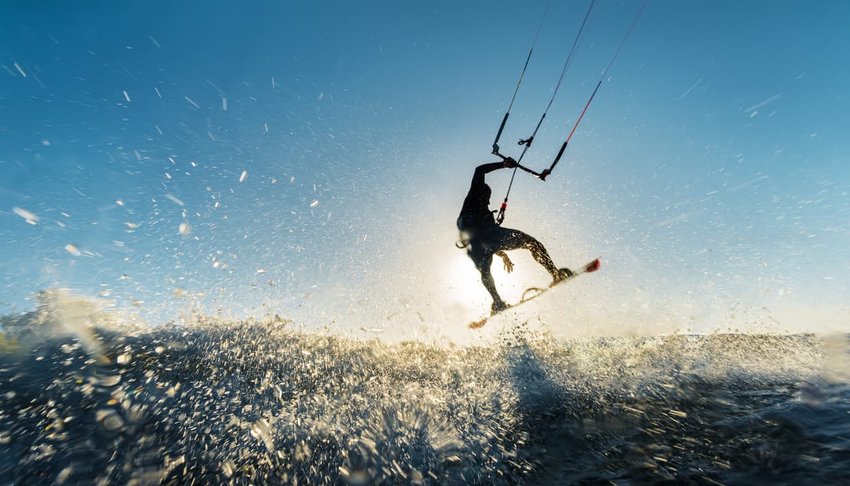 Few travelers planning a trip to Thailand have heard of the coastal city Hua Hin, and fewer still have heard of its rural countryside neighbor, Pranburi. While both spots are becoming increasingly popular with Thailand's domestic tourists, international tourism (especially in Pranburi) is still fairly low - an exciting prospect for adventurous nomads who fancy dipping their toes in some offbeat alternatives.
Pranburi is a coastal district located just 3 hours south of Bangkok. An easy one to reach for city dwellers, the area is an epic nature escape for hikers, bikers, and beach-lovers - and it also happens to be one of the best spots for kiteboarding in Thailand. With miles and miles of uncrowded, tropical, sandy beach and moderate seasonal winds, this is one of the best places in the country to try your hand at kiteboarding.
If you're new to the sport, book yourself in for a beginner's course with a qualified instructor and spend a week living like a local in a cheap and cheerful guesthouse on the beach (or a swanky resort, if that's more your bag).
Hiking in Sam Roi Yot National Park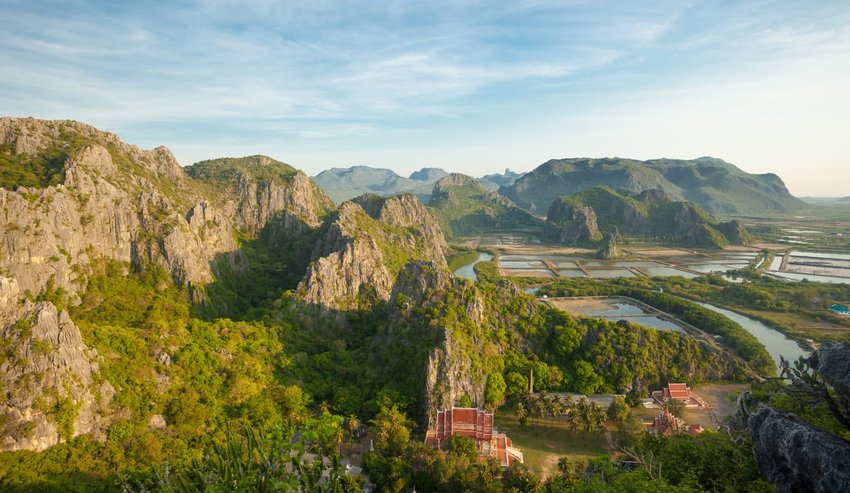 Just a hop, skip, and quick spin on the motorbike away from Pranburi is the absolutely b-e-a-utiful Sam Roi Yot National Park. Sam Roi Yot (which literally translates to '300 peaks') is chockablock with soaring mountains, stunning sandy beaches, and wild jungle.
Sam Roi Yot is well known for its awesome mountain hikes, the best of which takes you from Phraya Nakhon beach up to the peak of a mountain, where you'll be met with the entrance to a massive cave and inside, a very unique temple. Mid-morning is the ideal time to get there; that's when the sun's rays peek through the top of the cavern and illuminate the temple.
Once you've worked up a sweat, scamper back down the mountain and plunge into the water at the beach below. Thanks to the remote location, the beaches here are almost always totally empty (despite the fact that they could rival the beauty of some of Thailand's most famous ones), so you could very well find that you have the whole place to yourself.
Surfing in Phuket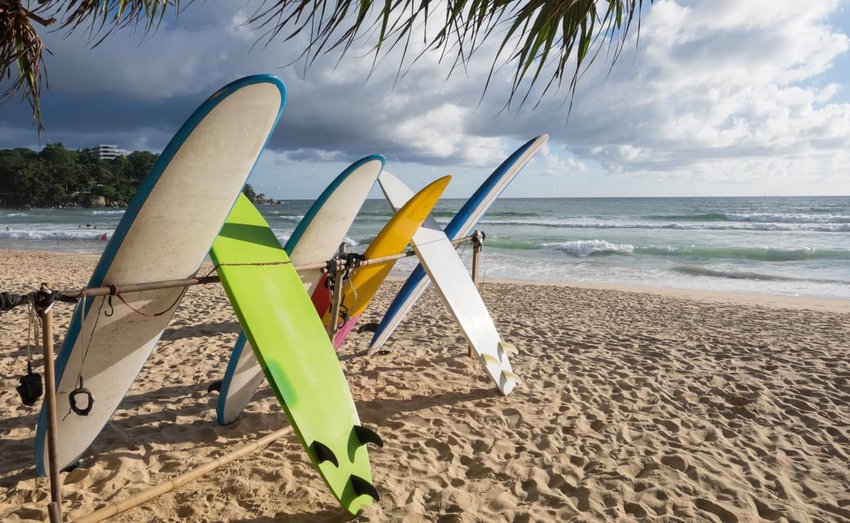 Considering the quality of the waves, the uncrowded line ups, and the seriously sweet weather, Thailand's surf scene is pretty underrated. It often gets overshadowed by its world famous neighbors like Bali and Siargao, but in fact, the Andaman side of Thailand's southern coast gets some rather lovely waves - and Phuket is one of the best places to find them.
There's easily a dozen surfable beaches in Phuket, the highlights of which are Kata, Pansea, and Ban Tao. The waves usually measure between 0.5-2.0 meters in height, but before and after a hectic monsoon, you can often find barrels of 3 meters or more.
The good news is that the conditions in Phuket are just as suitable for newbie surfers as they are for more advanced riders, and thanks to the small but steadily growing surf community, there are plenty of local shacks to rent a board from.
Diving in Koh Tao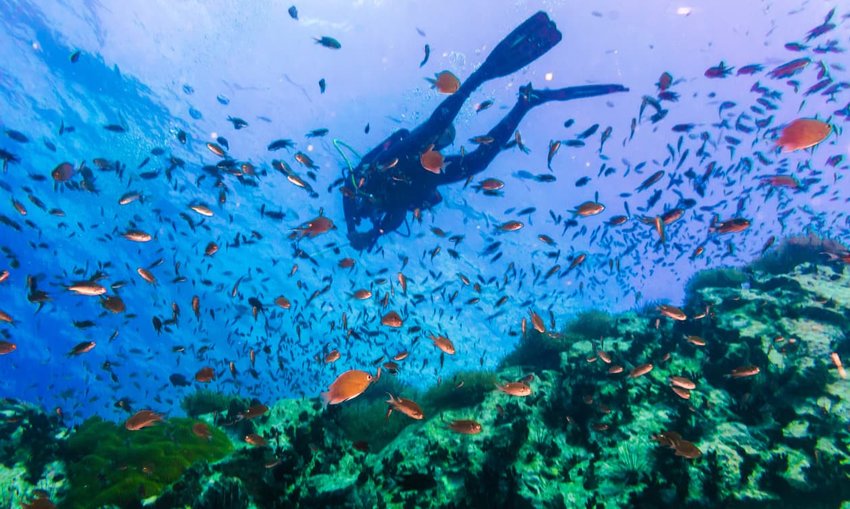 Nipping at the heels of Cairns' number one spot, Koh Tao is said to issue the second highest number of diving certifications per year in the world. Impressive, right?! Well, when you look at the island's diving scene, it comes as no big surprise.
You can't throw a stone in Koh Tao without hitting a dive center. From first time scuba experiences to advanced PADI courses, the diving community in Koh Tao offers a huge range of activities that promise to get you out there exploring the underwater world in as little as a few hours.
When diving in Koh Tao, you can expect to see tons of gorgeous coral reef, tropical fish like barracudas, clownfish, and pufferfish; eels, manta rays, and- if you're lucky- maybe even an elusive whale shark.
Enjoy this article? Share it with a friend
All featured products and deals are selected independently and objectively by the author. The Discoverer may receive a share of sales via affiliate links in content.
Discover the World's Best Destinations, with your free weekly travel guide sent straight to your inbox.
Welcome to The Discoverer!
We are so excited to fill your inbox with discoveries from around the world! You can expect your first edition to arrive on Monday. Until then, feel free to check out our previous editions.