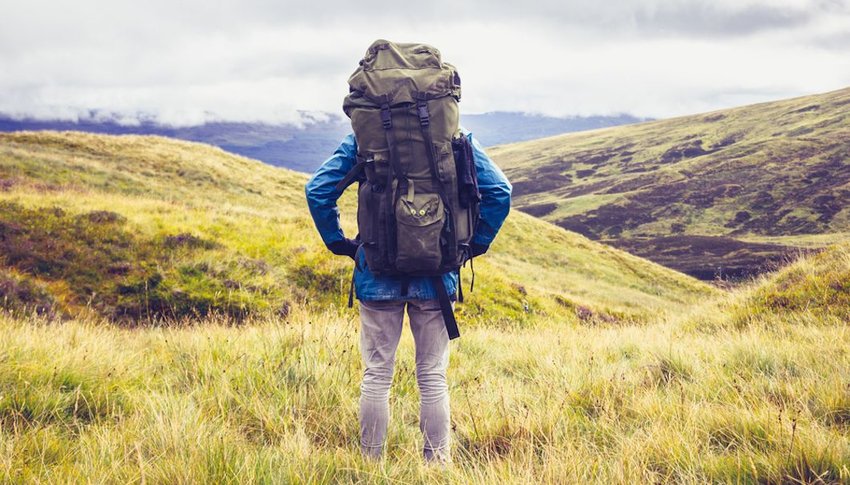 Tips for Packing a Backpack Like a Pro
WE KNOW THERE ARE QUESTIONS AROUND TRAVEL AMID THE CORONAVIRUS (COVID-19). READ OUR NOTE TO READERS HERE.
The suitcase versus backpack debate is something many travelers struggle with before packing for a trip. And while suitcases are ideal for wheeling around and keeping your dress shirts wrinkle-free, backpacks offer portability and versatility for navigating through thick crowds and stowing your items for a multitude of excursions.
Whether you're jetting off on a rail journey from Spain to Slovakia on a gap year, a multi-day trek through the mountains of Nepal, or a backcountry camping trip in the wooded forests of Canada, how you pack your backpack can play a significant role in the success of your trip. Cram things in last minute, and it can throw you off balance and leave you unpacking everything in the middle of your trek just to look for that headlamp you stashed at the bottom of your pack. These pro tips will help you pack for maximum efficiency, convenience, and comfort.
Pick the Essentials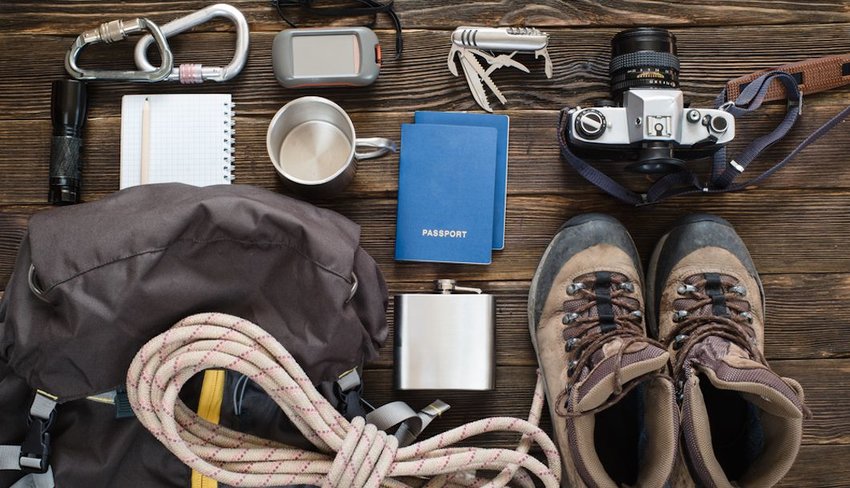 With little room to spare for those just-in-case items, backpacks carry only the essentials. Begin by laying out all the items you think you're going to need on your trip and sort that pile into two categories — essentials and luxuries, only packing items from the latter if space permits. Reduce your load by packing smart and swapping full-sized bulky items for lightweight alternatives, like fluffy towels for compact, quick-drying travel ones. And by determining whether or not you have the facilities to do laundry on the road, you can leave those extra pairs of jeans at home.
Compress Your Items
Save space in your pack by grouping your items into like categories and storing them in packing cubes or compression sacks. By keeping your technical wear, toiletries, and socks and underwear in separate packing cubes, you'll be able to quickly locate your items, as well as fully unpack at your hostel just by pulling out a few cubes. Further compress your backpack by pulling tight its compression straps, preventing your backpack from shifting around during a hike. These compression straps also pull the load closer to your body to tighten your center of gravity and keep you balanced.
Pack to the Corners with Bits and Bobs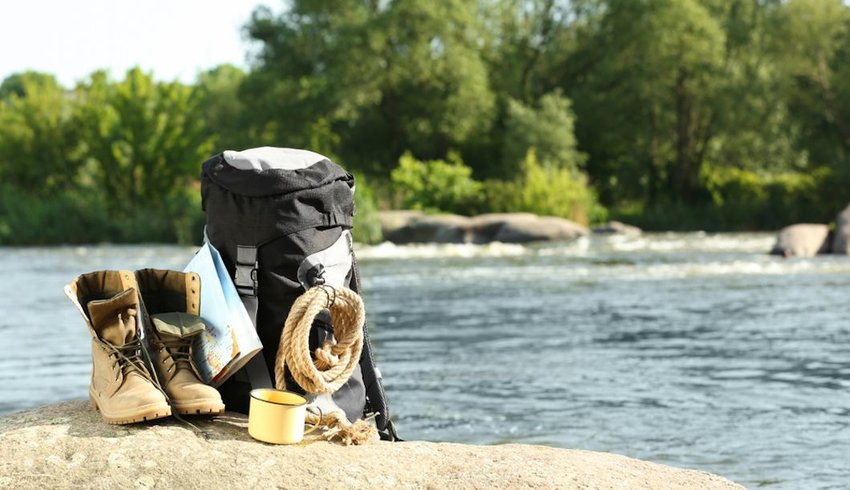 With your belongings in packing cubes, these rectangular organizers will inevitably create some dead space in your pack. However, these can easily be taken advantage of by filling them with loose items, like that pair of leggings or sunglasses case that didn't quite fit into your packing cubes. Bits and bobs like travel adapters and chargers can be put into a sealable bag that can be shaped and stuffed between packing cubes to keep them in place and prevent them from shifting around as you move about.
Pack Bottom Up
Most backpacks have a separate false bottom compartment separated by a zipper or flap. Pack your backpack beginning with this section, and fill it with items that you won't need until you reach your destination. By lining the bottom with your technical clothes or sleeping bag, you create a sturdy base for the items you pile on top, giving your backpack structure. Fitting the bottom of your pack with these items also creates a shock absorption system for your back.
Pack Your Core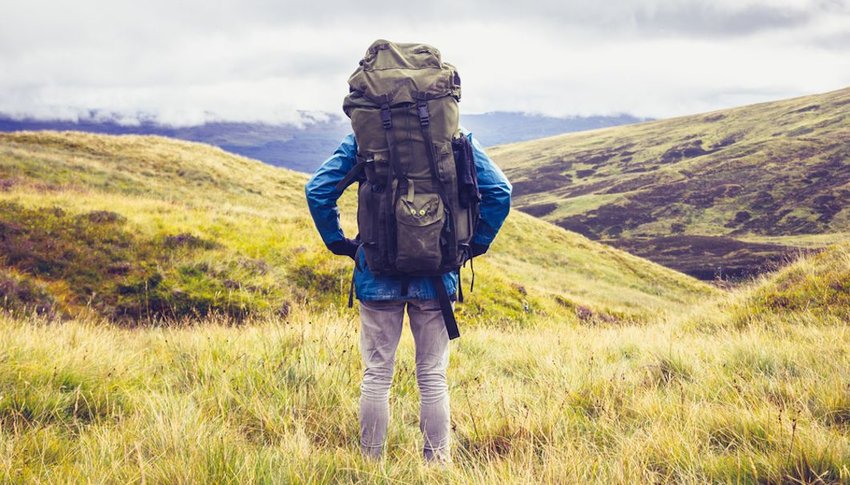 The middle of the pack right against your back is reserved for your heaviest items. For digital nomads, this may be your laptop, and for campers, this may be your tent and food items. By placing the heaviest and most dense items in the middle of your pack vertically, you keep your backpack close to your body, making the extra weight feel natural, like an extension of yourself.
Fill the Top with Essentials
The top of your backpack is reserved for items that you reach for frequently throughout your journey. These are your travel essentials, like that puffy coat you brought to combat the cold air on your transAtlantic flight, or your raincoat for hiking the West Coast Trail in case a downpour starts, and those healthy snacks that you'll be reaching for when you need an extra boost for navigating those tricky scrambles on your hike.
Use those Accessory Pockets and Loops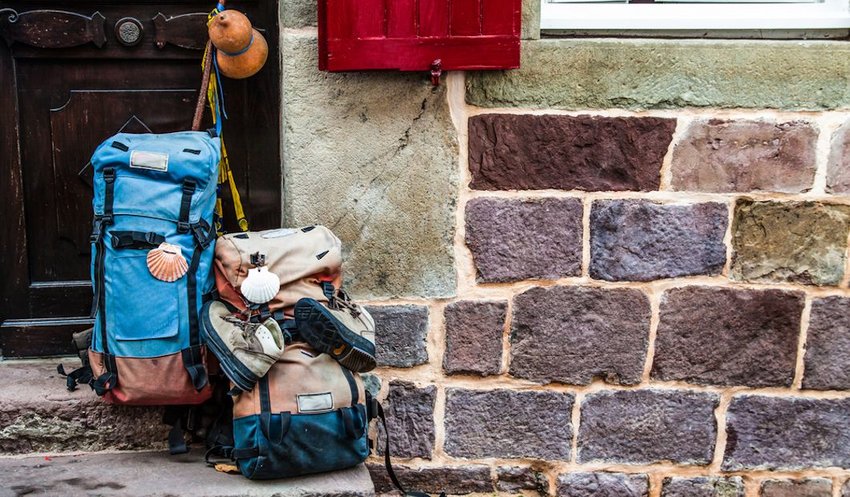 For hikers and campers, the tool loops on backpacks are useful in transporting gear like crampons, and tent and trekking poles. These loops allow for easy access to your tools, though the more you attach, the higher the probability of these items snagging on branches and scraping against rocks as you navigate a trail. Tying too many accessories or bulky extras like runners or water bottles can also tip you off balance. The accessory pockets on backpacks are ideal for lightweight items you may need in a flash like headlamps and maps, and are usually located on the side and top of the pack for quick and easy access.
Balance it Out
Generally, a loaded backpack shouldn't exceed more than 20 percent of your body weight. While packing, evenly distribute the weight between the left and right sides to keep yourself balanced, and keep the heaviest items closest to your center of gravity. A top heavy pack will pull you backwards, while a bottom heavy pack will weigh you down. By balancing the load in your pack, you'll be able to move swiftly and comfortably with the added weight.
Enjoy this article? Share it with a friend
All featured products and deals are selected independently and objectively by the author. The Discoverer may receive a share of sales via affiliate links in content.
Discover the World's Best Destinations, with your free weekly travel guide sent straight to your inbox.
Welcome to The Discoverer!
We are so excited to fill your inbox with discoveries from around the world! You can expect your first edition to arrive on Monday. Until then, feel free to check out our previous editions.