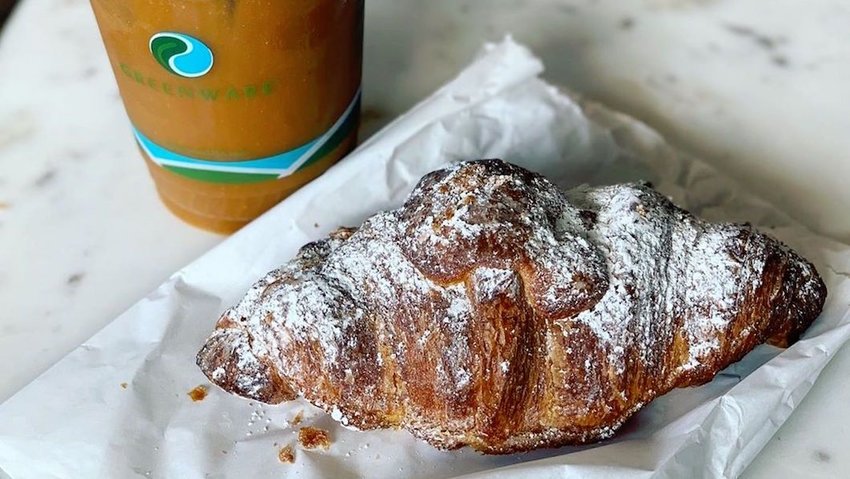 This is the Best Croissant in San Francisco (Maybe the Country)
When it comes to breakfast, I lean heartily into the carb food group. There's no better way to start the day in a new city than by letting go of all your diet rules and reaching for the nearest muffin or scone. But, of course, when breakfast turns from convenient meal to delectable dining experience, it's worth seeking out the best of the best to start your day.
Despite being frustratingly impossible to make at home (at least for a novice baker such as myself), croissants are the perfect companion at morning coffee. And while the boulangeries of Paris have long held my heart (and stomach) when it comes to croissants, I finally found a U.S. bakery whose take on the flaky pastry can compete with the best.
Small Space, Mighty Taste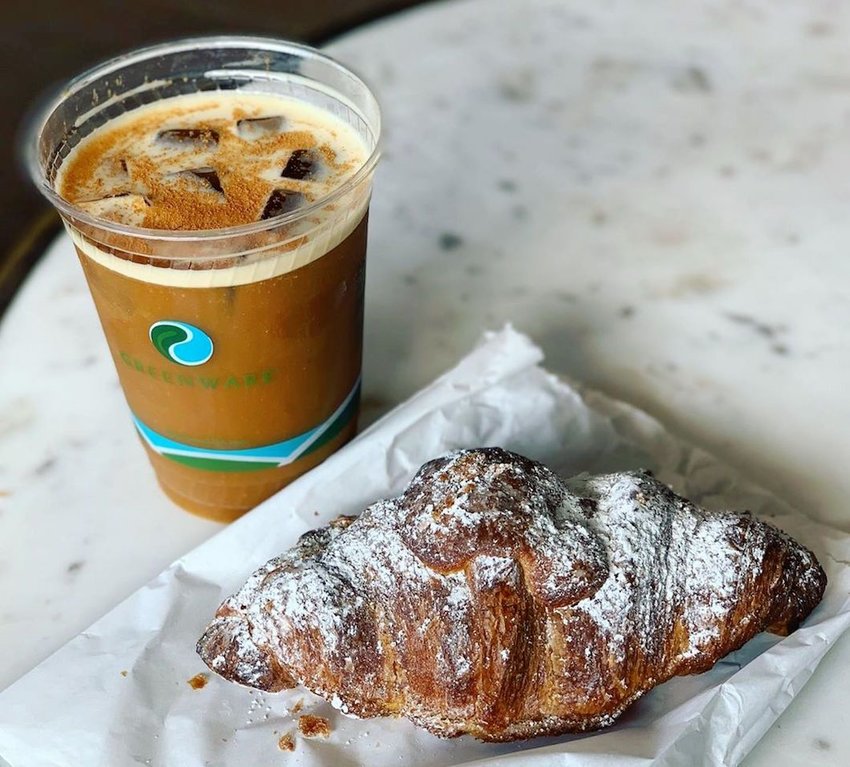 Arsicault Bakery is an unassuming spot in San Francisco's Richmond District. If you aren't looking for it, and the usual line out the door doesn't catch your attention, you could stroll right by without noticing it. Tucked on a street that's mostly residential, this bakery isn't near the hotspots or tourist attractions most people flock to San Francisco for, so you truly have to go looking for it. Once inside, you might be surprised by the small space with a barely two-foot-long counter, a scattering of tables, and zero elbow room.
What it does have are croissants — croissants as big as the palm of your hand and doused in a snowfall of powdered sugar. They flake apart the moment you touch them, making it impossible to eat on the road (though believe me, I've tried). With almond, chocolate, and chocolate almond flavors, the croissants at Arsicault Bakery flatten the competition across the country.
Arsicault's success is owed to owner Armando Lacayo, a born and raised Parisian who set out to recreate the pastries of his youth in San Francisco. Refreshingly unambitious but passionate about baking, Lacayo found his recipe for success after years of experimentation. While the bakery serves up a number of other, equally-delicious treats, there's no question that the croissants are the main attraction.
I'm not the first to sing the songs of praise for this little bakery. Bon Appétit dubbed it the best new bakery in America back in 2016 and the store experienced an explosion in popularity soon thereafter. But fame hasn't gone to Arsicault's head, or its kitchen, and aside from plans to expand to a downtown location, the quiet spot in Richmond District has retained its unapologetically simple and delicious charm.
If you make the trek from your hotel to this bakery, you won't be disappointed. But keep in mind a few simple suggestions — get there early before they sell out and be sure to grab plenty of napkins.
Enjoy this article? Share it with a friend
All featured products and deals are selected independently and objectively by the author. The Discoverer may receive a share of sales via affiliate links in content.
Discover the World's Best Destinations, with your free weekly travel guide sent straight to your inbox.
Welcome to The Discoverer!
We are so excited to fill your inbox with discoveries from around the world! You can expect your first edition to arrive on Monday. Until then, feel free to check out our previous editions.