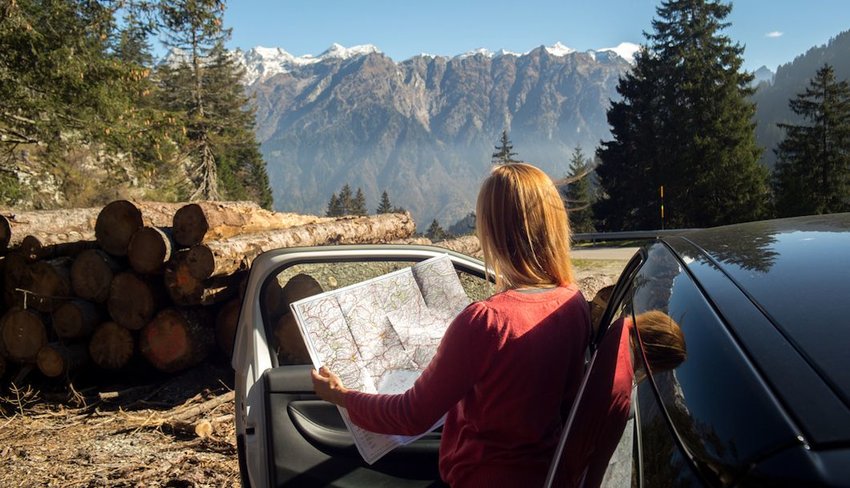 5 Things to Consider When Renting a Car
Whether you're driving South Africa's scenic Garden Route, cruising along Ireland's Wild Atlantic Way, or taking Argentina's endless Ruta 40, the romance of a road trip is alive and well. But before you get behind the wheel, here are five things you should consider before renting a car.
Plan Ahead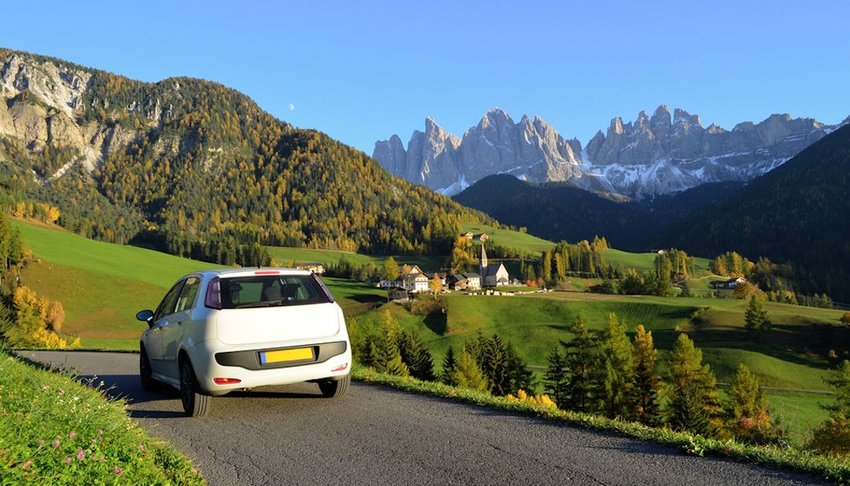 You don't want to be held hostage to whatever car is left on the lot or pay out the nose because you didn't book your car ahead of time, so here are some tips on how to make renting a car a breeze:
Book in advance—it's always cheaper
Rental cars are no different than flights and hotels—they're much less expensive when you book in advance! It gives you the freedom to shop around and look for bargains. You can use online travel sites like Expedia, or book direct with the rental company like Hertzor Europcar. If you wait until you get in country, higher rental rates and limited selections can cost you big time.
Most rentals abroad are manual (stick shift)
If you don't reserve an automatic, odds are you won't get one or will have to pay extra for the luxury. This may not sound like a big deal, but you'll regret it when you have to navigate the hills and winding roads of Greece or Italy.
Tip: Ask about late penalties, gas surcharges, and drop-off times when you pick up your car—hidden fees are a bummer!
Get an International Driving Permit
An International Driving Permit (IDP) is a valid form of ID in 150 countries and is recognized in places where a U.S. driver's license isn't. Be sure to get your IDP before heading out on your trip—it must be issued in your home country. You can get one through AAA or the America Automobile Touring Alliance.
When you check-in at the counter you'll need to present:
·        IDP and current driver's license
·        Credit Card
·        Proof of Insurance
Map Out Your Route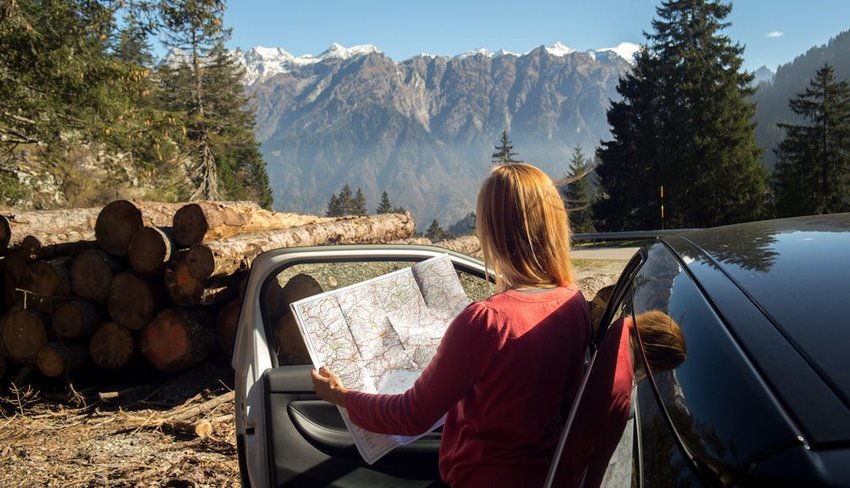 The last thing you'll want to do on your road trip abroad is get lost! It can be frustrating as well as potentially dangerous. So, don't forget your maps! Get a GPS or download maps from your phone to use off-line (reception is spotty in many areas). Have a general idea of your route before you head out each day. Your GPS may suggest the shortest route and take you off-road, but ignore that advice and stay on the paved roads. You won't be familiar with the area, so don't drive after dark whenever possible! You'll encounter dark roads, people, and animals—all may result in an accident.
Get the right insurance
Accidents are much more common abroad than they are in the U.S., so you'll have to make sure that you have the right insurance coverage in case of a break-down, fender-bender, or theft. Remember, most U.S. auto insurance policies don't cover driving abroad, so make sure that you get covered before you get the keys. That means you'll need to purchase insurance from your rental car company at the time of booking (most expensive), buy stand-alone coverage (best way to get a low deductible), or use the coverage provided by your credit card company. Just make sure that your coverage meets the foreign country's minimum coverage requirements (the rental car company will let you know).
Good to Know Before You Go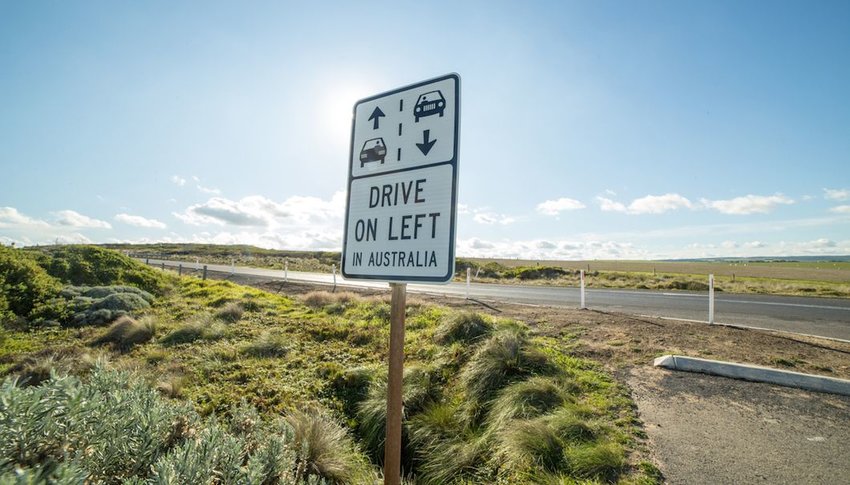 You'll want to familiarize yourself with the local rules of the road and safety tips well before you get behind the wheel. Search rules of the road for whatever country you're visiting. That way you can concentrate on the sights instead of trying to figure out how to get around. Here are some tips to keep you safe in your rental car:
·        Know the speed limits and practices of the country, like what side of the road to drive on.
·        Consider a 4x4 if you plan to go off-road. You don't want to take that tiny Fiat off the paved road.
·        Know where the gas stations are. Being stranded in the middle of an unfamiliar place—especially with the sun going down—is not fun.
·        Don't leave anything valuable visible in your car when you park it. ALWAYS lock your vehicle when you leave it and leave your glove box open to show it's empty.
·        Try to park in a busy, well-lit area.
Enjoy this article? Share it with a friend
All featured products and deals are selected independently and objectively by the author. The Discoverer may receive a share of sales via affiliate links in content.
Discover the World's Best Destinations, with your free weekly travel guide sent straight to your inbox.
Welcome to The Discoverer!
We are so excited to fill your inbox with discoveries from around the world! You can expect your first edition to arrive on Monday. Until then, feel free to check out our previous editions.