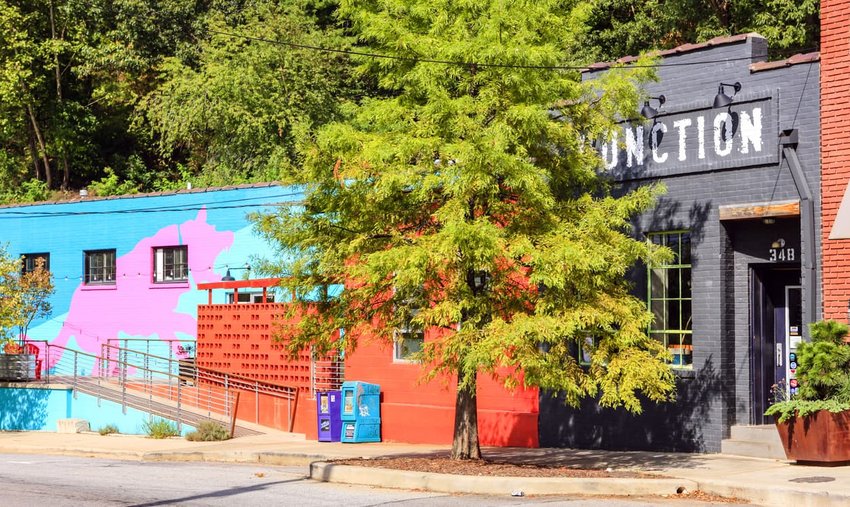 The Trendiest East Coast Neighborhoods
We all love to travel, but most of us don't want to feel like tourists. Many of the big cities on the East Coast are undeniable tourist traps, but there are swanky alternatives just around the corner. Whether your definition of cool requires an abundance of microbreweries, independent coffee shops or unique artisans, there is a neighborhood for you. We've selected some of the trendiest neighborhoods on the East Coast that are sure to boost your bohemian street cred.
Williamsburg, New York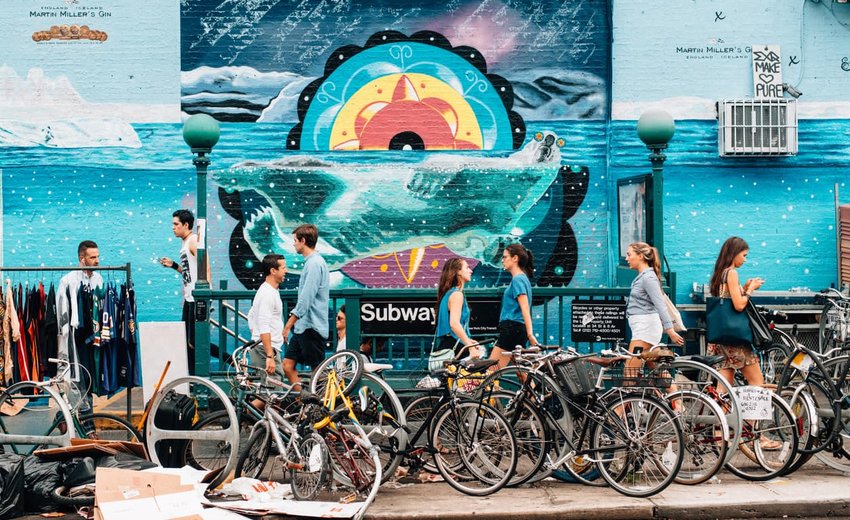 Williamsburg is a hipster hub that offers the perfect excuse to cross the Brooklyn Bridge. Formerly a manufacturing neighborhood, it's now home to an overflow of artists and has become a beacon of creativity. Embrace the neighborhood's motto of 'do your own thing' and create your own version of cool. Vintage shops and flea markets give you chance to build your style, whatever that may be, and as long as you wear it proudly, you'll fit right in. With music at its heart, it's not a quiet area. Overflowing record stores entice music lovers to dig for hidden gems while outside the party starts early and finishes late. Find your spot on one of the outdoor bars or keep your eyes peeled for pop-up parties in parking lots, rooftops and lofts.
Fishtown, Philadelphia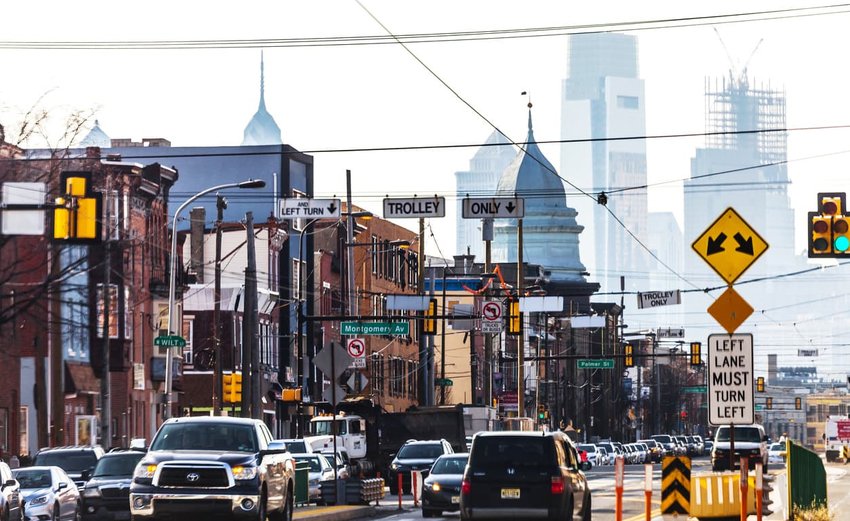 Don't let the name put you off; this town is far from fishy. The name comes from its working-class history as a center for the commercial shad-fishing industry. The recent influx of new residents has integrated with the old in this neighborhood, and families and small businesses are now at its heart. This unique blend of locals has given way to an arts and dining renaissance, with new eclectic music and dining spots continuously appearing, giving the area a stream of new life. Street artists use the neighborhood as a canvas for their work. Constantly evolving artwork pops up before your eyes. Meanwhile, cats and dogs rule, watching you from every window. They'll no doubt spot you as you head on a brewery tour to spots like Fishtown Brewpub to taste the unusual craft beers that are creating a scene.
Adams Morgan, Washington D.C.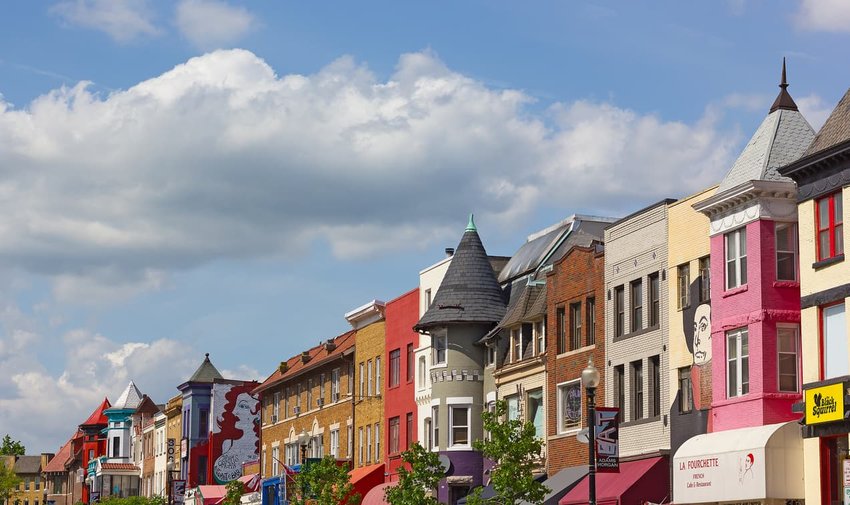 Adams Morgan, or 'AdMo' if you're in the know, is actually the name for four different neighborhoods. The area has gone from rich to poor and back again and is still standing strong, proud of its position as an anti-suburb and embracing diversity. If you're looking for posh and pristine, this neighborhood isn't for you. AdMo is gritty and has an air of rebellion about it. It's the nightlife and countless bars that pull in the crowds. Mingle with the college kids and relive your youth dancing the night away and then lining up for a late night snack. In September the neighborhood even has its own festival of music, arts and crafts, highlighting its many influences and ethnic roots.
Charlestown, Boston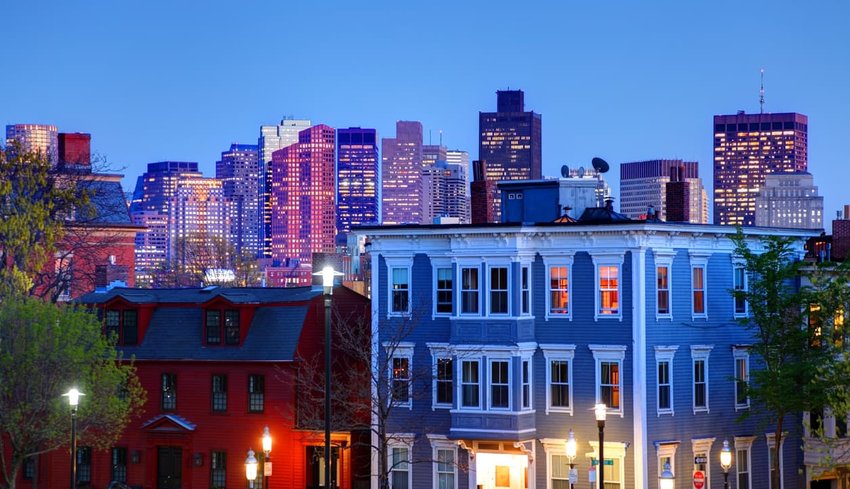 Charlestown is steeped in history with its naval base and shipyard, monuments galore, and infamous mobster past. Recently the neighborhood has attracted a diverse crowd of young professionals who have been lured by the startup culture for food and drink establishments along the Navy Yard and harbor. You can get down to the nitty-gritty of the neighborhood and soak up the cool attitude at one of the many dive bars. Or embrace your inner hipster by enrolling in the film society, shopping at the farmers' market or checking out the tropical swing and Celtic music. Everyone is a foodie in Charlestown so whether you're eating at a pop-up dinner or are diving into a local haunt, a feast awaits.
Little Five Points, Georgia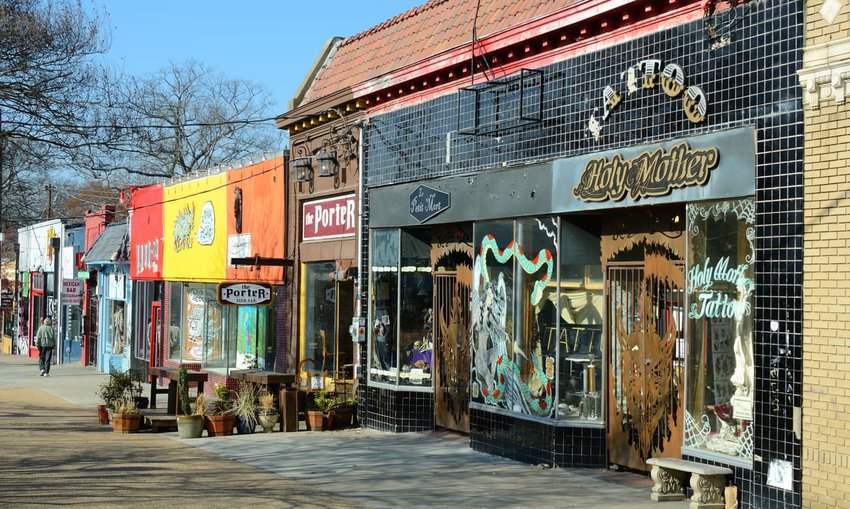 Little Five Points has quickly become one of the trendiest spots in Atlanta, and if shopping is top of your list, then this is the neighborhood for you. The area is rife with quirky little shops from bookstores to bike shops and is the perfect haunt for die-hard shoppers. Once you've had your fill of offbeat vintage clothing and vinyl, there is a hipster food scene to match it. The trendy youngsters hang out at dive bars and burger joints while variety can be found in the Ethiopian and vegan restaurants. There is an alternative music scene to match with The Variety Playhouse, a live music venue in a converted 1940s cinema, delivering an eclectic mix of artists.
RAD, North Carolina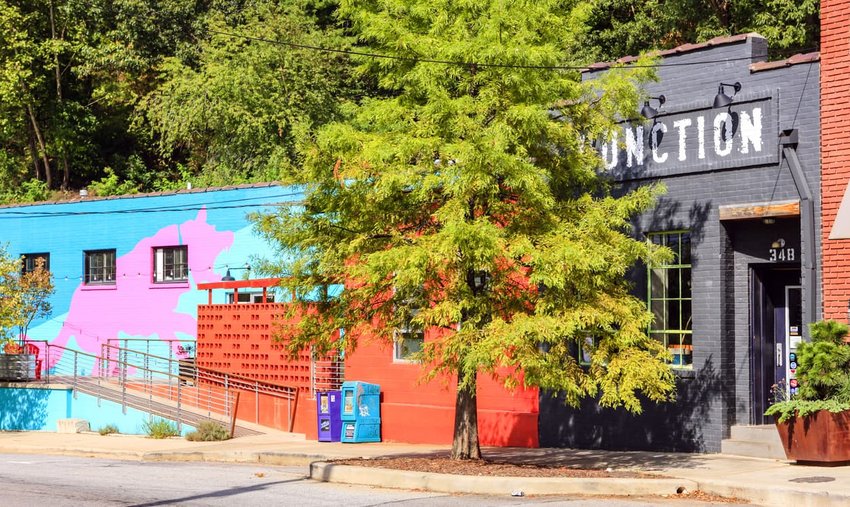 Asheville has to be one of the trendiest cities on the East Coast. Situated amongst the scenic Blue Ridge Mountains, it mixes hipster vibes with an adventurous spirit. And in the heart of Asheville you'll find the RAD (River Arts District). Settled between downtown and West Asheville, this area is home to one of the headquarters of New Belgium Brewing Company. Converted 1980s buildings along the French Broad River are home to a studio space where the works of over 200 local artists are displayed. As with any trendy town, music is a big part of Asheville's appeal with jazz and bluegrass setting the scene at many of the local bars. All this without touching on the huge craft beer scene, with plenty of craft breweries in the city it's a beer-loving hipster's dream.
Enjoy this article? Share it with a friend
All featured products and deals are selected independently and objectively by the author. The Discoverer may receive a share of sales via affiliate links in content.
Discover the World's Best Destinations, with your free weekly travel guide sent straight to your inbox.
Welcome to The Discoverer!
We are so excited to fill your inbox with discoveries from around the world! You can expect your first edition to arrive on Monday. Until then, feel free to check out our previous editions.