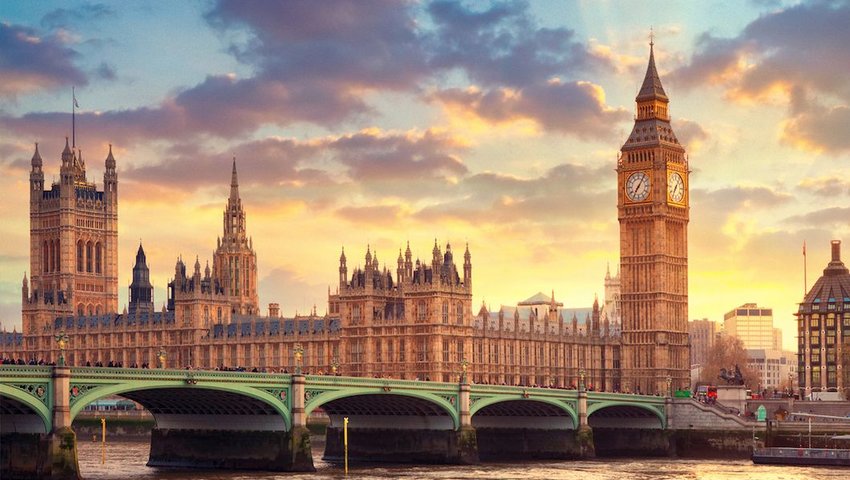 The Top 5 Countries Visited by Americans
Americans love to travel; that's no secret. But did you know American travel is a $1 trillion industry? Over 87.7 million travelers left American borders in 2017, and outbound and domestic travel are on the rise. But where exactly are all these Americans heading?
The National Travel and Tourism Office analyzed data from the U.S. resident outbound market to answer that question. While domestic travel remains strong, as does travel to neighbors Mexico and Canada, the number of Americans traveling overseas is steadily rising, with 38.3. million Americans traveling overseas in 2017. Here are the top five overseas countries visited by Americans. How many have you been to?
5. Germany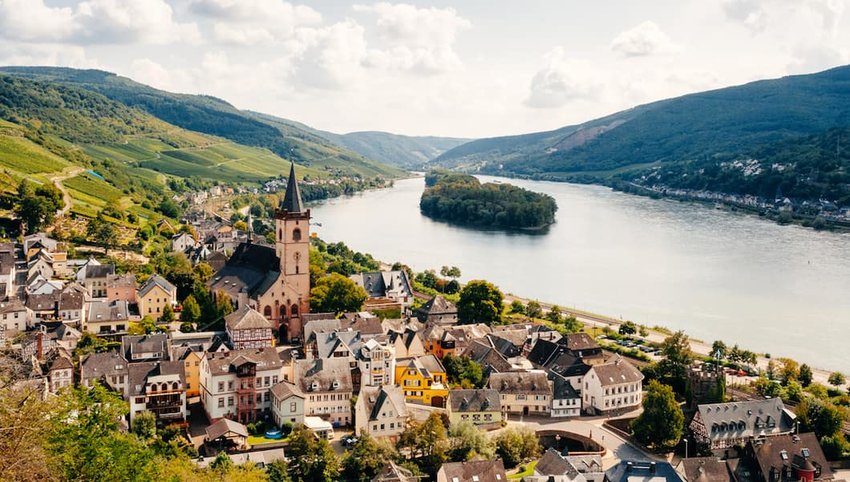 With over 2.2 million American visitors in 2017, Germany has never been more popular. And it's not difficult to know why. Between bustling metropolises like Berlin and Munich and charming Bavarian villages, plus a handful of magical castles, Germany is chock-full of highly-rated attractions. History buffs can walk along the Berlin Wall or tour the magical Heidelberg Castle. Outdoor lovers can ski through the stunning Harz National Park or find some peace and quiet in the famed Black Forest. With such a variety of things to do, and direct flights to Berlin from many U.S. airports, it's no wonder tourism in Germany continues to grow.
4. Italy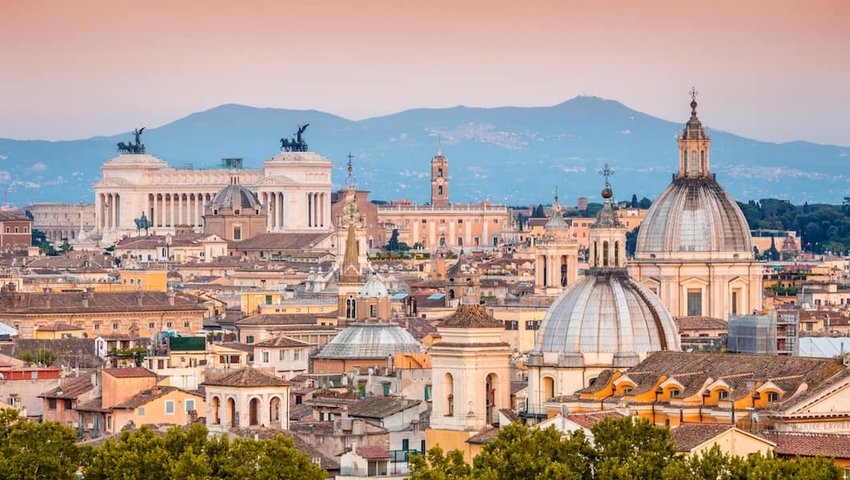 Tourism is Italy's leading industry, and millions of visitors (420 million of them in 2017), flock to this romantic country every year. Among the nation's many visitors were 2.3 million Americans, who came to walk the ancient streets of Rome and relax along the Amalfi coast. From the Pyrennes mountains in the north, to the sparkling Amalfi coast, to the rolling hills of Tuscan wine country, Italy's visual attractions are obvious. Add in a rich culture and history plus some of the most mouthwatering food in the world, and it's clear Italy isn't slowing down anytime soon. According to The Local, tourism is growing stronger in the southern part of the country, such as Sicily and Basilicata. But so many people are visiting Italy overall that its most popular attractions are overcrowded, and an anti-tourism movement has begun to emerge in a few particularly over-visited spots, such as Venice.
3. France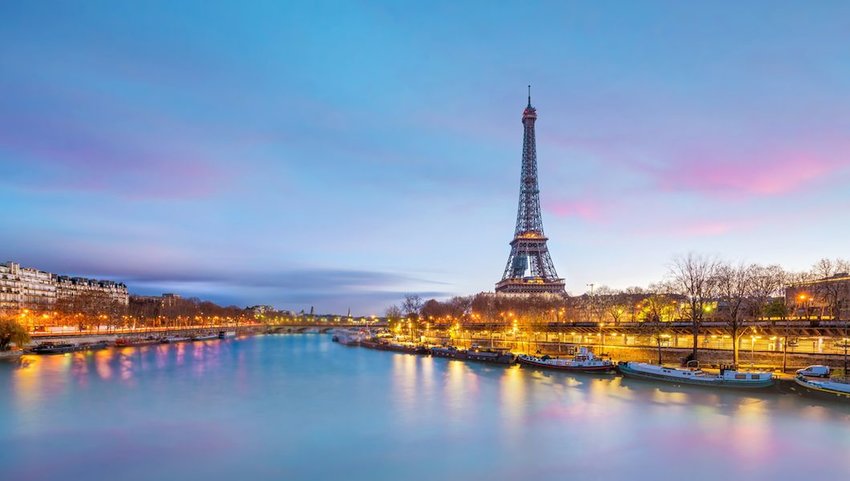 France has topped the list as the most visited country in the world for the past few years, so it makes sense that it's a favorite for 2.6 million American travelers. From the vineyards of the Champagne region, to the beaches of Normandy and the sunny Riviera, France packs a punch with an array of attractions to make its neighbors jealous. The number of visitors can get overwhelming, however, and major attractions such a the Eiffel Tower and the Louvre in Paris sport lines that wrap the block. But don't expect the crowds to be a deterrent. France is expected to receive 100 million visitors by 2020, and the head of France's national tourism development agency said the country may need to regulate its number of visitors.
2. Dominican Republic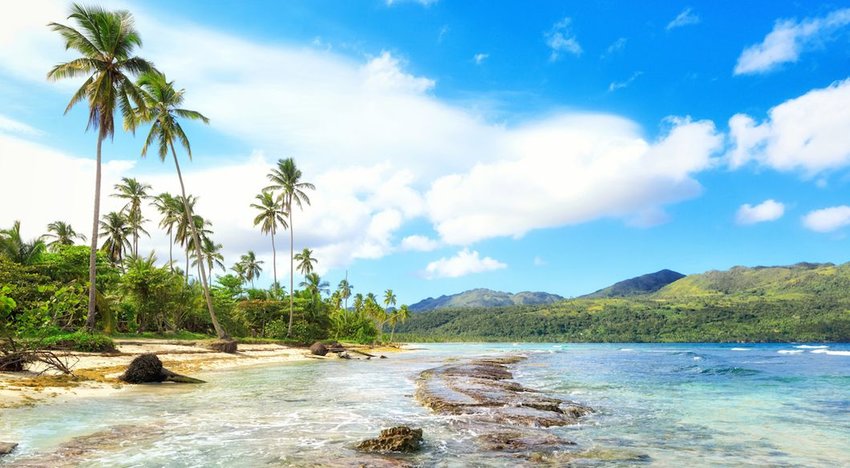 The Dominican Republic is the most popular tourist destination in the Caribbean; the country received 6.18 million visitors in 2017 (3.9% more than it received in 2016), and made up 21% of all Caribbean travel in 2017. The U.S. accounted for over 2.7 million of the Dominican's visitors. Many of these visitors came via cruise ship — the Amber Cove cruise port in Maimon gets around 15,000 cruise visitors every week. Outside of cruising, though, tourists head to the DR for beautiful beaches, luxurious resorts and historical cities. They get all that and more, hopping from Santo Domingo to Punta Cana and soaking up all this tropical nation has to offer.
1. United Kingdom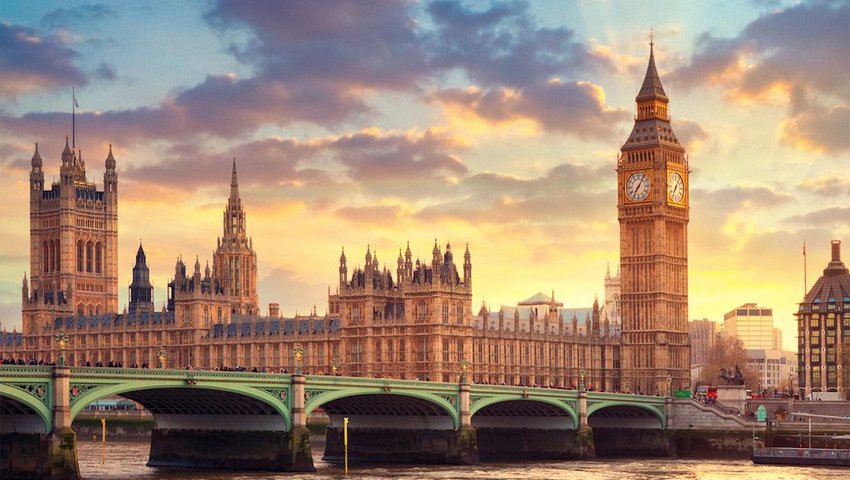 Perhaps not a huge surprise to anyone, the U.K. came out on top as the most-visited country by American travelers. With numerous air routes between the U.S. and the U.K., it's an easy trip that 3.8 million Americans made it in 2017. Britain alone saw over over 40 million visitors in 2018, drawing in travelers with a wealth of history, culture and shopping. From quaint country villages to bustling cities, the U.K. offers a lot for travelers who feel more comfortable in a nation that speaks their native language. Despite impending Brexit, this travel craze isn't likely the change soon. By 2025, said VisitBritain, the country should have a tourism industry that's worth over $339 billion.

Enjoy this article? Share it with a friend
All featured products and deals are selected independently and objectively by the author. The Discoverer may receive a share of sales via affiliate links in content.
Discover the World's Best Destinations, with your free weekly travel guide sent straight to your inbox.
Welcome to The Discoverer!
We are so excited to fill your inbox with discoveries from around the world! You can expect your first edition to arrive on Monday. Until then, feel free to check out our previous editions.