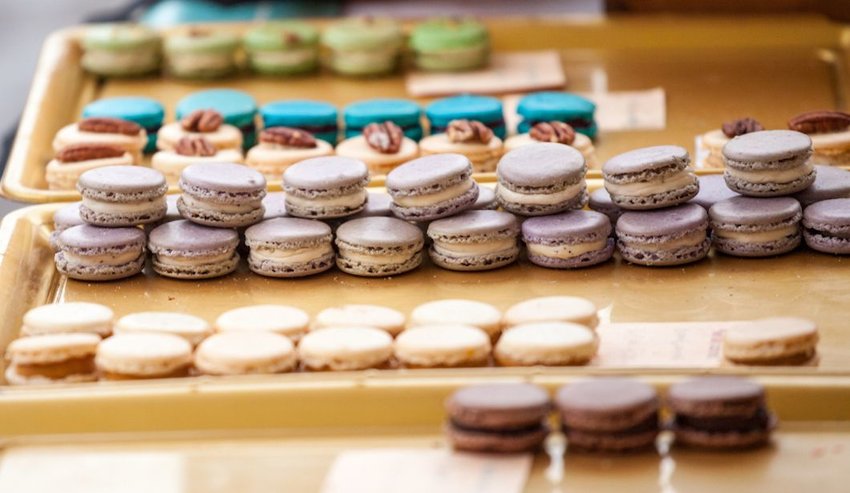 The Sweet Treats of France
Pretty and aromatic patisseries line the streets of one of the world's most visited countries, and the warm and irresistible scents of sugar and butter fill the air. France has been long recognized as a leader in the culinary world, and travelers consistently descend upon the nation to taste decadent cakes and buttery, cream-filled pastries. Indulge your sweet tooth on your next journey to France by sampling these uniquely French pastries.
Mille-Feuille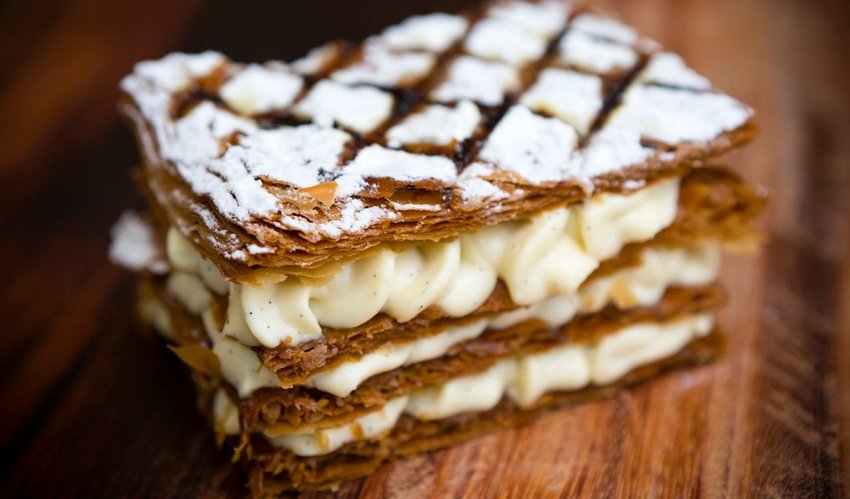 Though its existence was first recorded in the 1600s, the origins of the mille-feuille remain unknown. With a name that translates to "thousand leaf," this sweet treat traditionally consists of two layers of rich pastry cream nestled between three delicate layers of puff pastry and blanketed in vanilla and chocolate icing to create a spiderweb-like design. The result is texturally complex but simple in flavor; its flaky, crumbly layers of thin puff pastry and dense cream deliver an experience that can be described as both rich and light. Inventive bakers experiment by dressing up the mille-feuille with fresh berries and chocolate shavings, but for a standout traditional version, visit Boulangerie Vandermeersch in Paris.
Kouign-Amann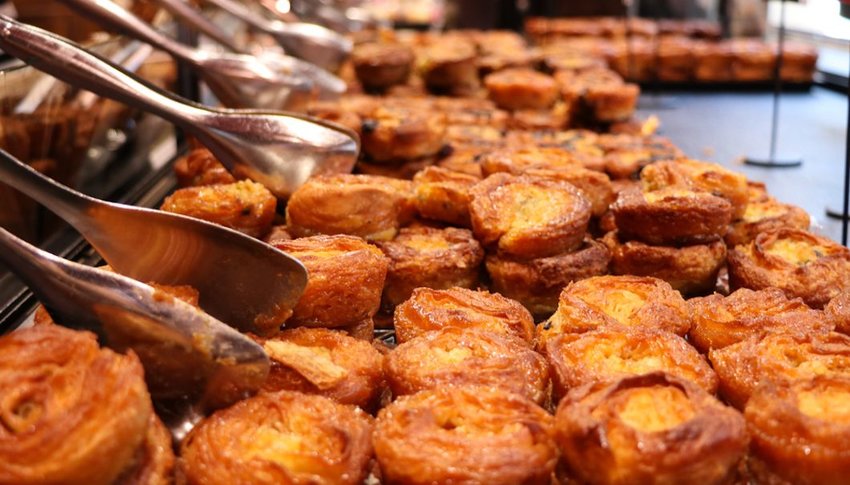 Brittany's most famed pastry, the kouign-amann, was born in Finistère. Translating to "cake" and "butter," respectively, in the Breton language, the kouign-amann has been a regional staple since its invention in 1860. Crafted with laminated dough, this treat consists of layers that alternate between sheets of butter and generous sprinklings of sugar for a final product that resembles a cake-like croissant. Its crunchy and caramelized exterior gives way to a moist yet delicate interior. Traditionally baked as a single cake and sliced, the kouign-amann has traveled from the humble bakeries of Brittany to the storefronts of Paris and internationally in the last decade.
Macaron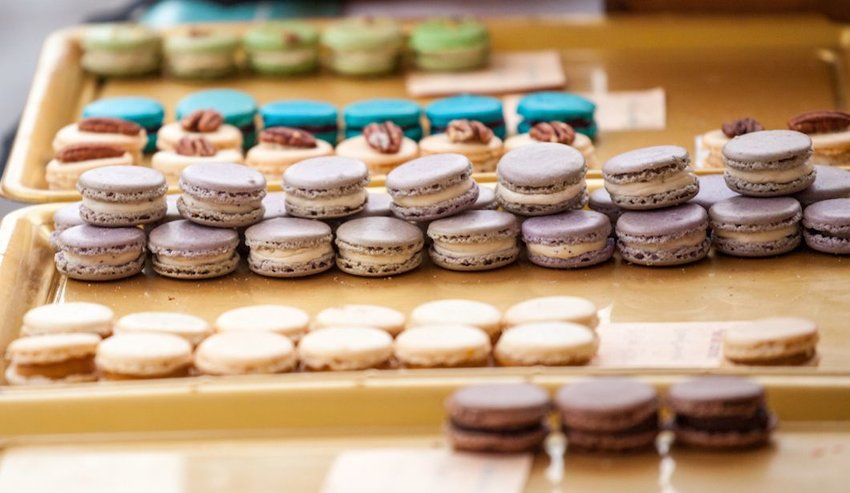 The invention of the modern-day macaron is credited to Pierre Desfontaines, the grandson of the founder of La Maison Ladurée. The macaron was born when Desfontaines joined two meringue-based cookies with rich layers of buttercream, flavorful jams, and decadent ganache in the mid-20th century. Crafted under precise conditions, this internationally celebrated delight is a decadent blend of airy meringue, almond flour, and luxurious buttercream filling for a delicate, crispy shell and soft, chewy interior. Sample flavors such as passionfruit and rose at Ladurée's flagship location on 16 Rue Royale, or visit competitor Pierre Hermé. Better still, become a pro and take a macaron-making class to learn how to make these treats at home.
Tarte Tatin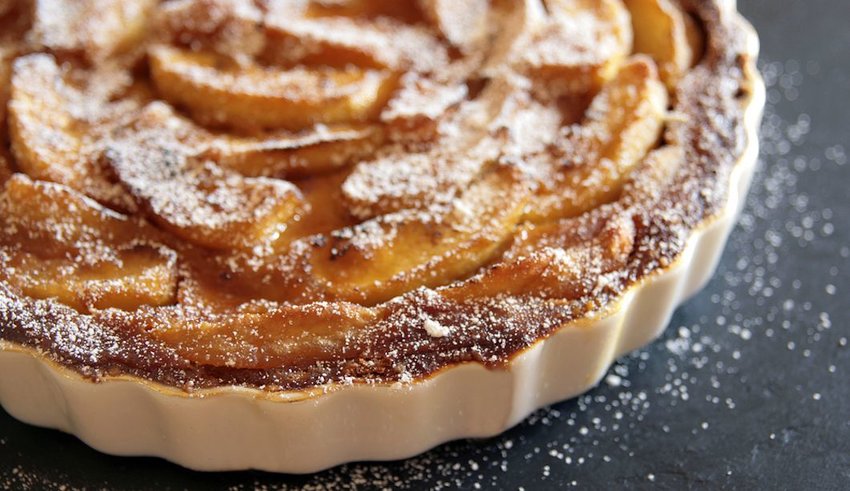 First created in the sister duo-owned Hotel Tatin in Lamotte-Beuvron at the turn of the 20th century, this French apple pie is named after the establishment that served the signature dish. To create the rustic apple tart, the fruit is cooked to a deep caramelization in butter and sugar and baked pastry side up. Just before serving, the tart is flipped upside down, allowing the sticky caramel to coat the fruit. Modern variations feature tomatoes and pears instead of apples, but when traveling through the heart of the Loire Valley, make sure you sample the crispy crust and soft-cooked apples of the tarte Tatin at the hotel that started it all.
Paris-Brest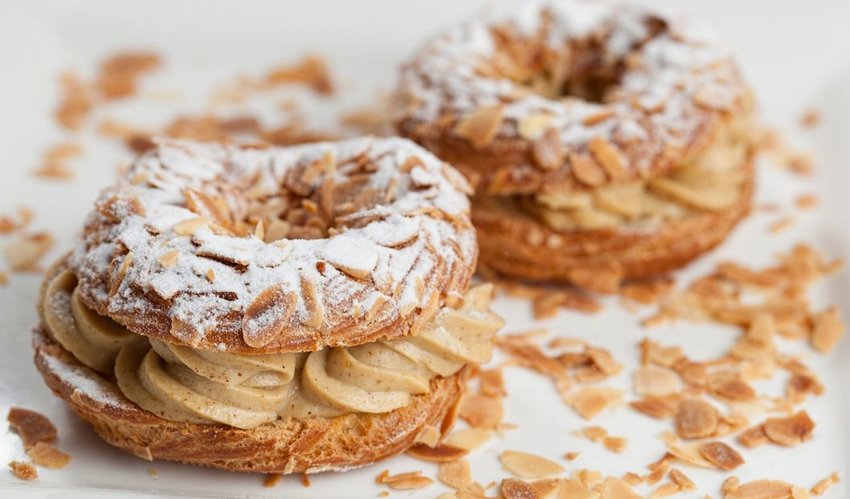 Created to commemorate a cycling race between the cities of Paris and Brest in Brittany, the Paris-Brest has graced the storefronts of patisseries since 1910. Its circular shape mimics the form of a bicycle wheel, with two flaky pieces of choux pastry sandwiching a smooth layer of hazelnut-flavored cream piped with a pastry tip to resemble the wheel's spokes. Finished with a dusting of slivered almonds, the Paris-Brest can be sampled as a delectable treat at Jacques Genin, one of Paris' favorite establishments among the sweet-toothed.
Cannelé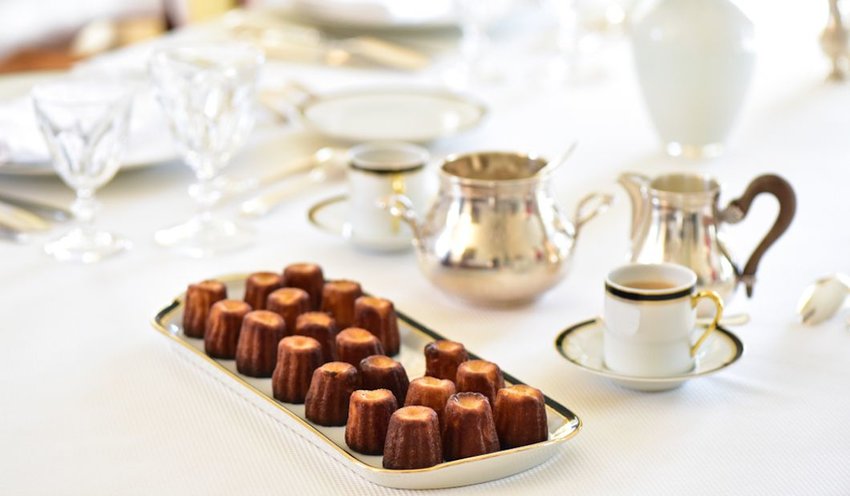 This bite-sized treat originates from Bordeaux in southwestern France and its recipe is believed to be roughly 300 years old. The golden custardy center of a cannelé is framed by a thick caramelized crust and flavored with vanilla and rum. This crispy cake can be enjoyed any time of day and can complement a cup of coffee for breakfast or a swig of cognac as an after-dinner dessert. Sample the cannelé at the popular Bordeaux-based chain Baillardran, which sells these treats exclusively, or check out local favorite La Toque Cuivrée.
Éclair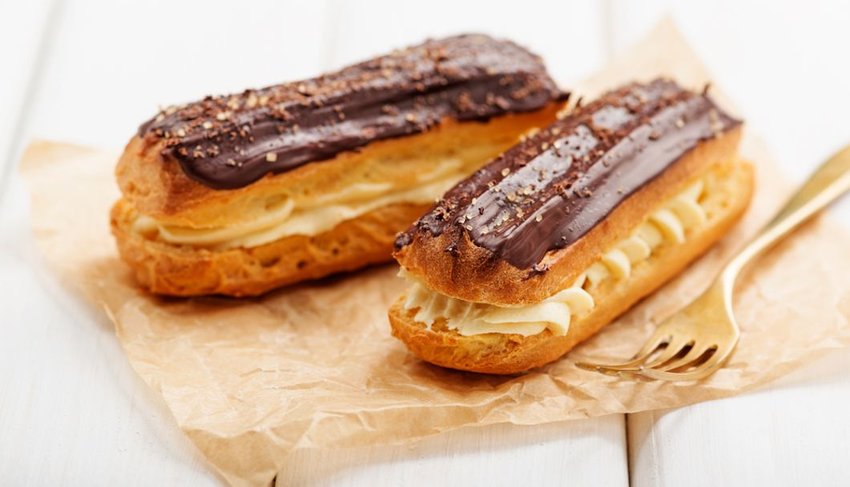 Found throughout France, the classic éclair is an oblong choux pastry filled with vanilla pastry cream and finished with a coating of chocolate fondant. With a reputation as the most airy of pastry doughs, the foundation of the éclair is piped from a pastry bag and baked until its hollow interior reaches maximum crispness, then injected with a cream filling. Sample this French delight at Pâtisserie Stohrer, Paris' oldest patisserie, or venture to Marais-based L'Éclair de Génie to catch exotic seasonal flavors on rotation.
Enjoy this article? Share it with a friend
All featured products and deals are selected independently and objectively by the author. The Discoverer may receive a share of sales via affiliate links in content.
Discover the World's Best Destinations, with your free weekly travel guide sent straight to your inbox.
Welcome to The Discoverer!
We are so excited to fill your inbox with discoveries from around the world! You can expect your first edition to arrive on Monday. Until then, feel free to check out our previous editions.