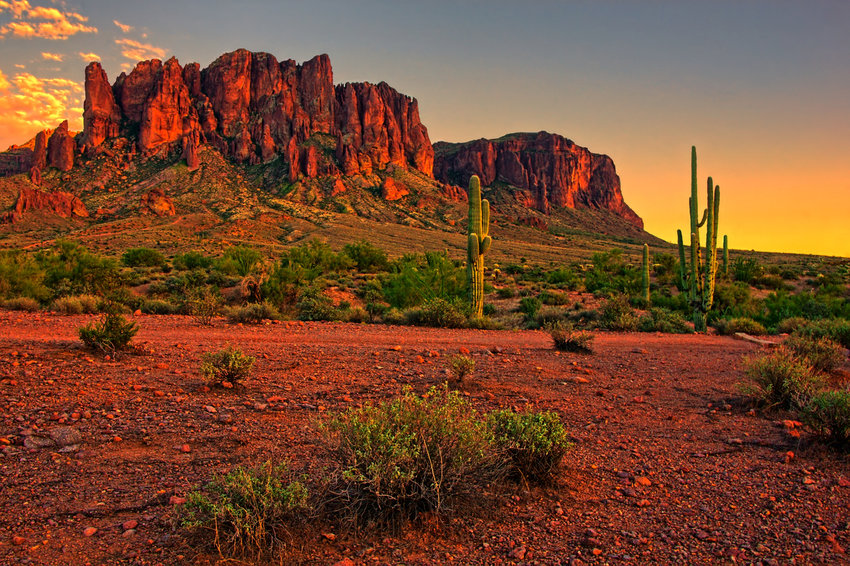 The Sunniest Places in the World
As we in the Northern Hemisphere inch towards summer, the promise of sunshine and warm temperatures are helping us emerge from our winter slump. Some of the following places get nearly 4,000 hours of sunshine a year — that's over 300 sunny days! If you're ready to spend your summer chasing the sun, check out the following five places. Don't forget your sunglasses!
Yuma, Arizona, United States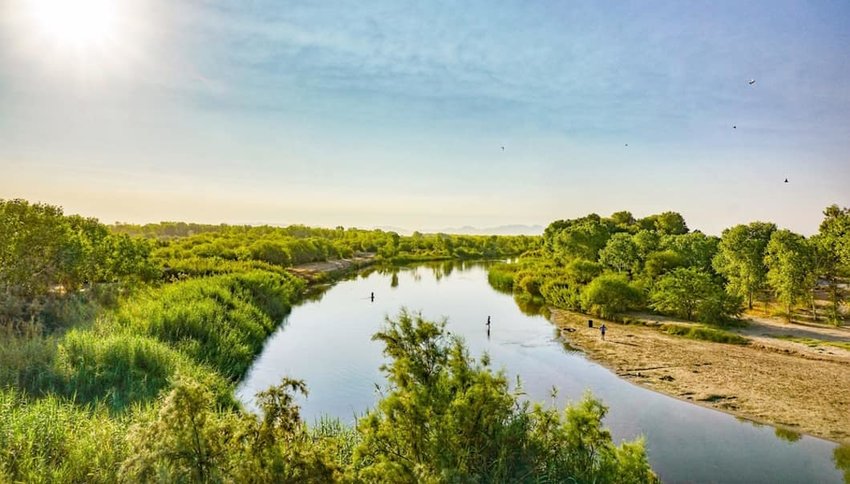 *Credit: Enrique Alcala/Shutterstock
For Americans, one of the sunniest places in the world is right here in our backyard. Yuma, Arizona sees an average of 4,015 hours of sun per year. In the summer months, this sunshine can push the temperatures up over 100 degrees Fahrenheit most days, but for the rest of the year, the sun makes for some great outdoor adventures. Yuma is adjacent to the Kofa Mountains and wildlife rescue, so visitors and residents alike can really take advantage of all those beautiful days and go exploring. Thanks to the nearly year-round good weather, the city is also known as the "Winter Vegetable Capital of the World." To find out more about Yuma, you can visit its tourism website.
Phoenix, Arizona, United States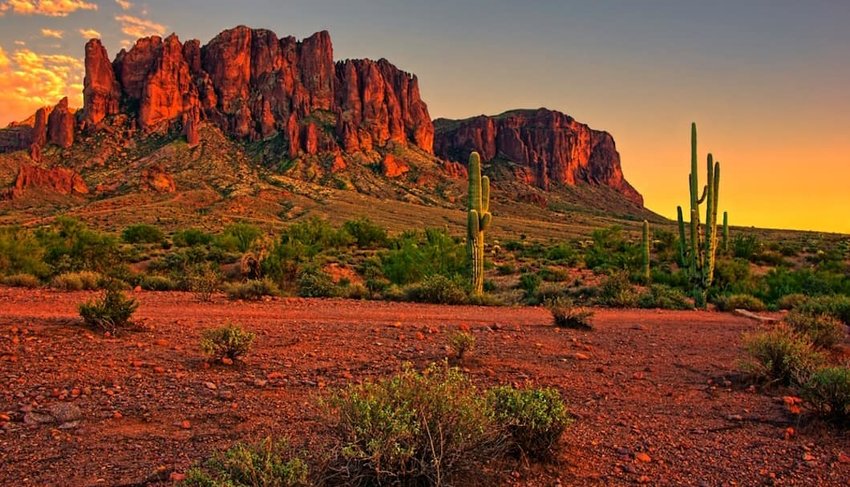 *Credit: JeniFoto/Shutterstock
Yes, it's another Arizona city. Phoenix clocks around 3,872 hours of sun in an average year. Like Yuma, it can reach scorching temperatures in the summer (the record is 122 degrees Fahrenheit) but its location in the Sonoran Desert offers a unique subtropical desert climate, which means that, unlike most of the rest of the United States, it typically sees very long, very hot summers and very short, mild winters. With the highest number of 100+ degree days per year, Phoenix is known also as "The Valley of the Sun."
Aswan, Egypt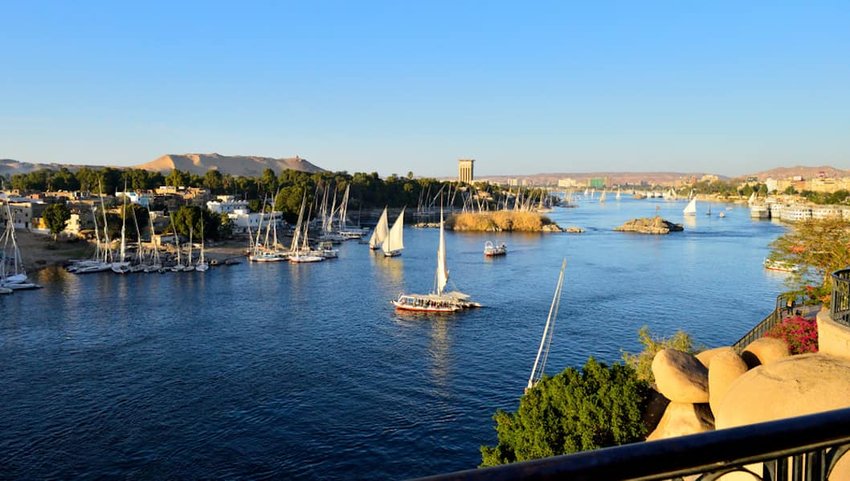 *Credit: Mahmoud Hassan/Shutterstock
The numbers for Aswan, Egypt are nothing short of amazing. This city on the Nile sees a whopping 3,863 hours of sun in an average year. This market city is known for its laid-back vibe, and is less of a tourist trap than some other big Egyptian cities, so travelers should think about adding a stop here to their itinerary. If they do, though, they should keep in mind that Aswan also has a subtropical desert climate and is very hot much of the year. The summer lasts from March to November, and consistently sees temperatures over 100 degrees Fahrenheit. Rain very rarely falls, so don't expect much relief from the arid air to come from Mother Nature!
Las Vegas, Nevada, United States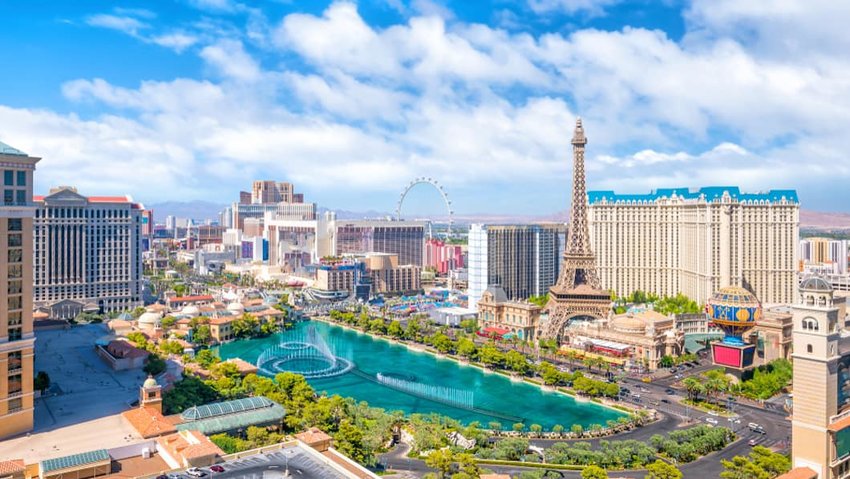 *Credit: f11photo/Shutterstock
Another U.S. city comes in at number four on our list. Las Vegas, Nevada, known for its casinos and bustling nightlife, sees an average of 3,825 hours of sun per calendar year. Located in the middle of the Mohave Desert, Las Vegas has been called an "oasis," as well as "The Entertainment Capital of the World." It has a hot, arid, subtropical desert climate that can push temperatures over 90-100 degrees for much of the year, making it even more enjoyable to stay inside the resort hotels or by the pool all day.
Dongola, Sudan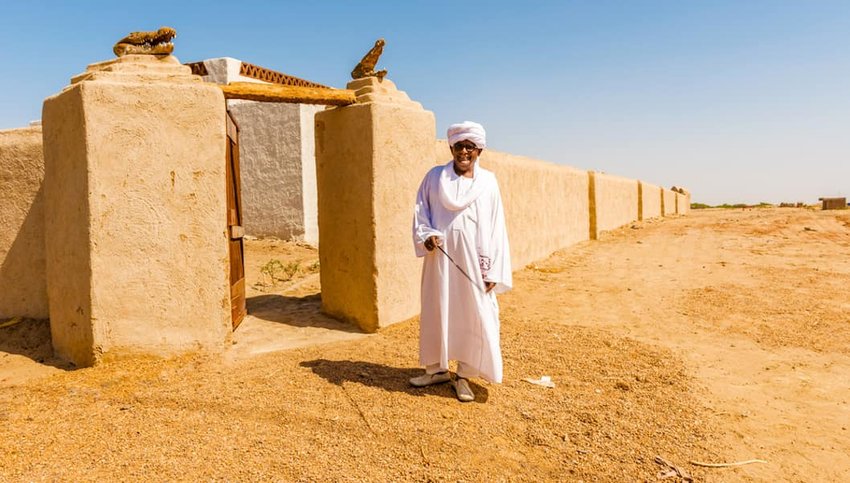 *Credit: Mark52/Shutterstock
Rounding out the top five sunniest places in the world is Dongola, Sudan. Like Aswan, Egypt, it's located along the banks of the Nile, and is a less-crowded destination for travelers to explore. The hottest summer month is June, which can see temperatures hit 110 degrees Fahrenheit quite often. The record high is 120 — but with the sun overhead, enough water in your pack and the right pair of sunglasses, we think it's worth it.
Enjoy this article? Share it with a friend
All featured products and deals are selected independently and objectively by the author. The Discoverer may receive a share of sales via affiliate links in content.
Discover the World's Best Destinations, with your free weekly travel guide sent straight to your inbox.
Welcome to The Discoverer!
We are so excited to fill your inbox with discoveries from around the world! You can expect your first edition to arrive on Monday. Until then, feel free to check out our previous editions.