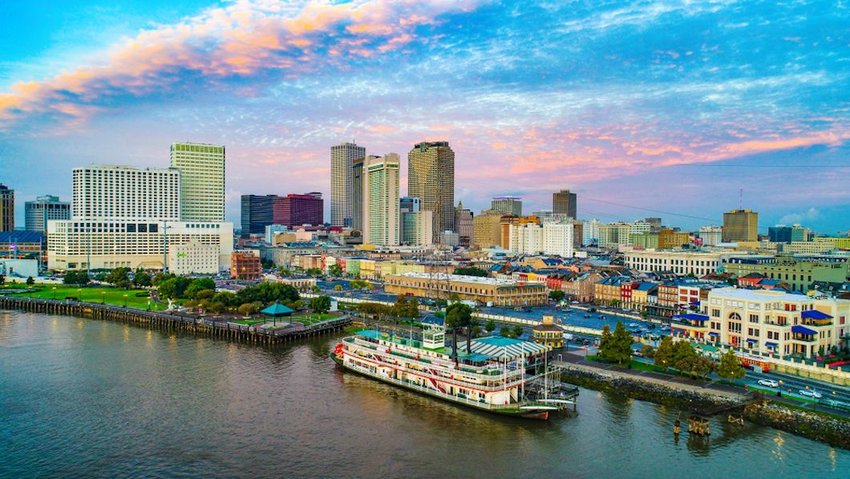 The Quiet Side of New Orleans
Guzzling alcohol-laden frozen slushies, hearing live jazz blasting from doorways, elbowing through throngs of drunken tourists, and showing "skin for beads" on New Orleans's infamous Bourbon Street are iconic moments of a weekend in NOLA.
But if that's your only memory of the Big Easy, or if you've avoided going because you have no interest in the revelry, reconsider a visit because New Orleans offers far more than Bourbon Street festivities. The city is dripping with history, culture, and outdoor adventure if you know where to look. If you need a respite from the craziness of Mardi Gras or Bourbon Street, here are a few ways to escape the crowds and see a more serene side of the Crescent City.
Visit NOLA's Best Parks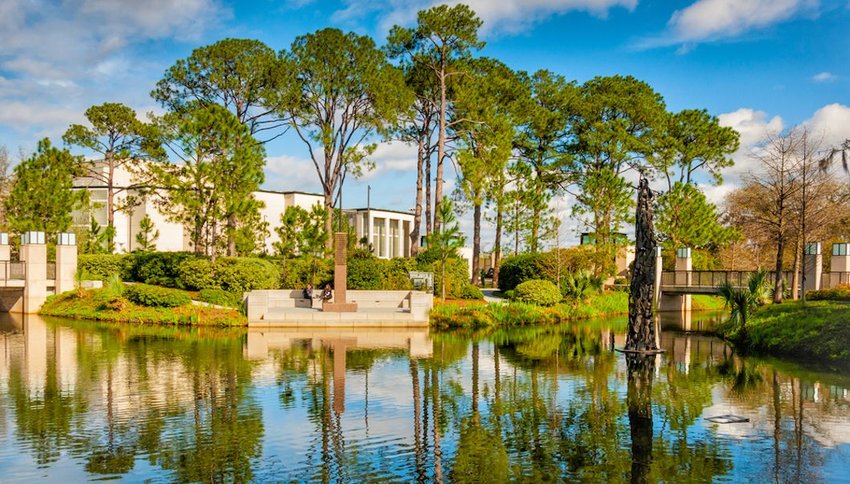 NOLA has a surprising number of fabulous parks that serve as perfect places to escape the hustle and bustle of the French Quarter. New Orleans City Park, established in 1854, offers 1,300 acres to explore, including the world's largest grove of mature Live Oak trees. You can rent bikes or boats and float peacefully among the ducks and swans in the park's picturesque lagoons and bayous. Park attractions include the New Orleans Botanical Garden, the New Orleans Museum of Art, and The Sydney and Walda Besthoff Sculpture Garden.
Audubon Park, named after the painter and naturalist John James Audubon, will delight nature and animal lovers. The park contains the fantastic Audubon Zoo, Audubon Butterfly Garden and Insectarium, and the Audubon Aquarium of the Americas.
And only in New Orleans will you find more than one park dedicated to jazz. First up is Louis Armstrong Park in the historic neighborhood Tremé, a park dedicated to native son Louis Armstrong, one of the most famous jazz musicians of all time. On Thursday evenings in the fall and spring, you can catch a free jazz concert. About a 10-minute walk from the Louis Armstrong Park is the New Orleans Jazz National Historic Park. Most of the park rangers are musicians, and you can learn about the history and culture of jazz with self-guided walking tours, exhibits, concerts and presentations.
Go on Bike Tour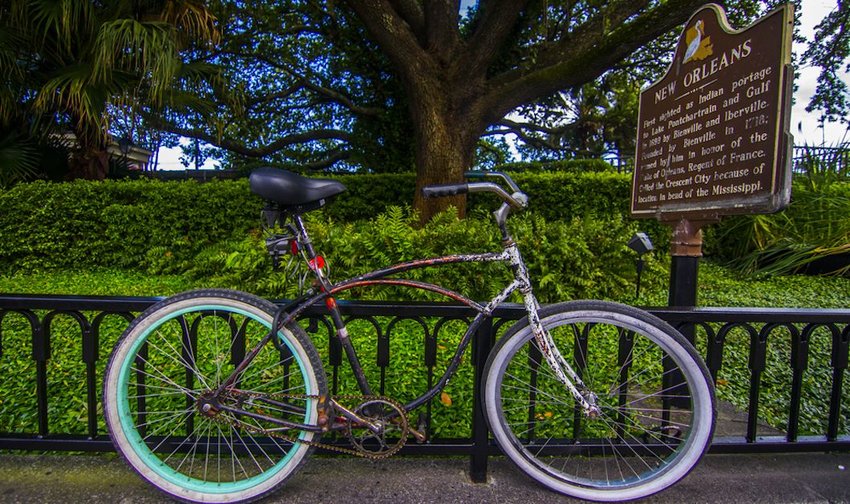 Book a tour with Free Wheelin' Bike Tours and see parts of the city most visitors never experience. NOLA's flat streets and paved paths make biking a breeze and one of the best ways to get around. One option is the "Marigny & Bywater Tour," where you'll explore a vibrant art scene, one of the U.S.'s largest collections of 19th-century homes, colorful Creole cottages, the lively Frenchman Street music scene and "Voodoo Alley." If you've never visited NOLA's Garden District and the opulent antebellum homes, the Lafayette Cemetery No. 1 and St. Charles Avenue, book the "Garden District Tour." Friendly, knowledgeable guides share history and insights as you leisurely bike past historically and culturally significant sights. Tours last about three hours and include multiple stops for refreshments. If you prefer to go at your own pace, Free Wheelin' also lets you rent bikes.
Visit the World War II Museum New Orleans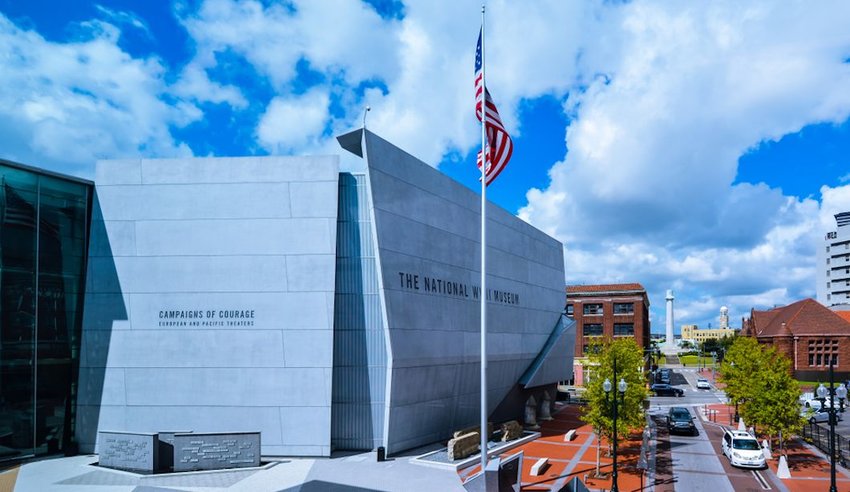 You might be wondering why New Orleans has a World War II museum, but as soon as you see the famous "Higgins boat" exhibit, it makes more sense. Local boat builder Andrew Higgins adapted his shallow-draft swamp boat into the Landing Craft Vehicle Personnel boats used in the Normandy D-Day invasion and other successful amphibious landings. Higgins Industries also manufactured patrol and torpedo boats, supply ships, torpedo tubes, marine radios, and more, which you can see in the "Bayou to Battlefield: Higgins Industries during World War II" exhibit. The museum offers several other fascinating exhibits, including several interactive experiences such as the "4D Beyond All Boundaries" and the "Final Mission: USS Tang Submarine Experience." The museum's six-acre campus houses five soaring pavilions, plus an opportunity to tour and ride aboard a fully restored PT-305 patrol-torpedo boat on nearby Lake Pontchartrain.
Kayak the Wetlands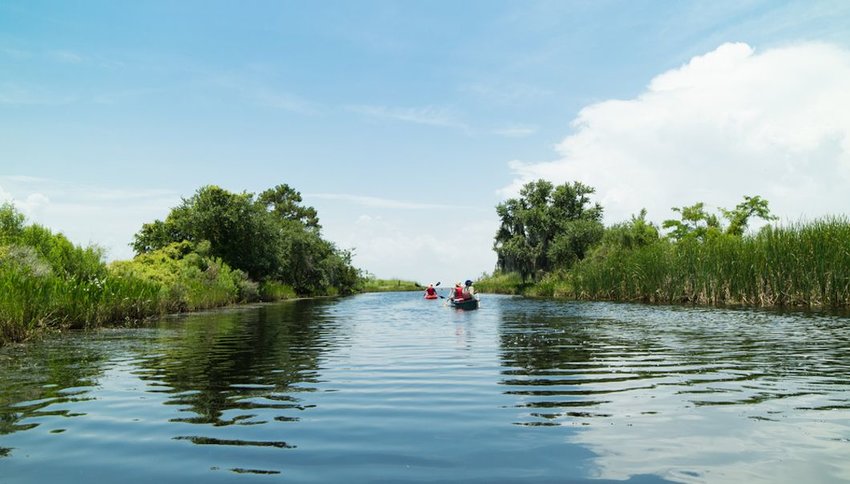 Kayak a natural bayou through a Louisiana swamp with a certified Louisiana Master Naturalist guide with Canoe & Trail Adventures. Your experienced guide will point out wildlife such as alligators, turtles, ibises, eagles, egrets, herons, woodpeckers, and more. You'll paddle past colossal cypress trees covered in Spanish moss and learn about the wetlands. You can book a private tour or join a group with an average size of eight paddlers for a three-hour tour. The operator offers roundtrip transportation from New Orleans for an additional fee.
Skip Dinner and Do Lunch at Famous Eateries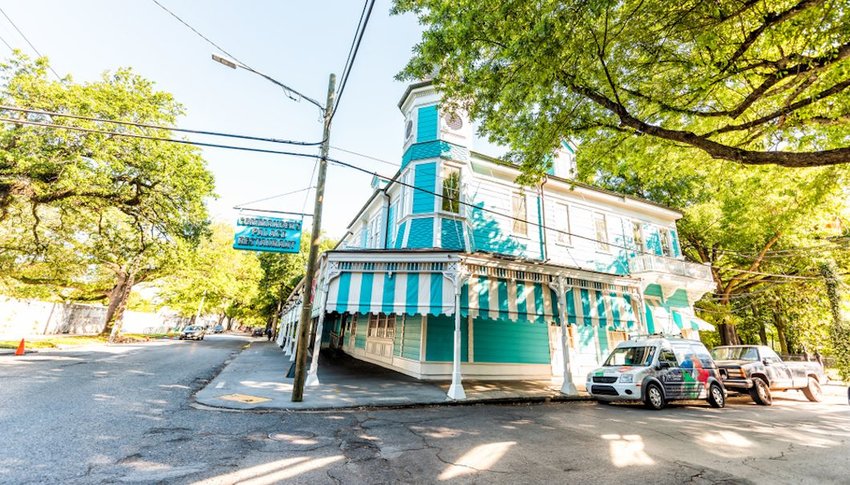 After jazz and Mardi Gras, visitors flock to New Orleans for its incredible cuisine. Snagging a dinner reservation at one of its many famous restaurants is no easy feat, and you can expect packed houses and busy waitstaff. For a more leisurely option that's easy on the wallet, enjoy a delectable lunch instead.
Commander's Palace Restaurant in the Garden District serves lunch daily with Creole favorites such as Cognac Flambéed Wild Shrimp, Breaux Bridge Crawfish Strudel, Commander's Turtle Soup, and a daily gumbo option. Galatoire's Restaurant offers French and Creole three-course lunch specials on most weekdays, with choices such as Duck and Andouille Gumbo, Fried Veal Liver, and Mocha Panna Cotta. NOLA's famed oldest restaurant, Antoine's Restaurant, also serves three-course lunch specials, starting with Charbroiled Oysters followed by Shrimp & Grits, and ending with Pecan Bread Pudding. Another option is breakfast or lunch at NOLA institution Brennan's. Brennan's serves Creole house classics such as Shrimp Quenelles, Eggs Hussarde (a fancy Eggs-Benedict-type dish), Omelette A La Creole and of course, Seafood Gumbo.
Visit a Sugar Plantation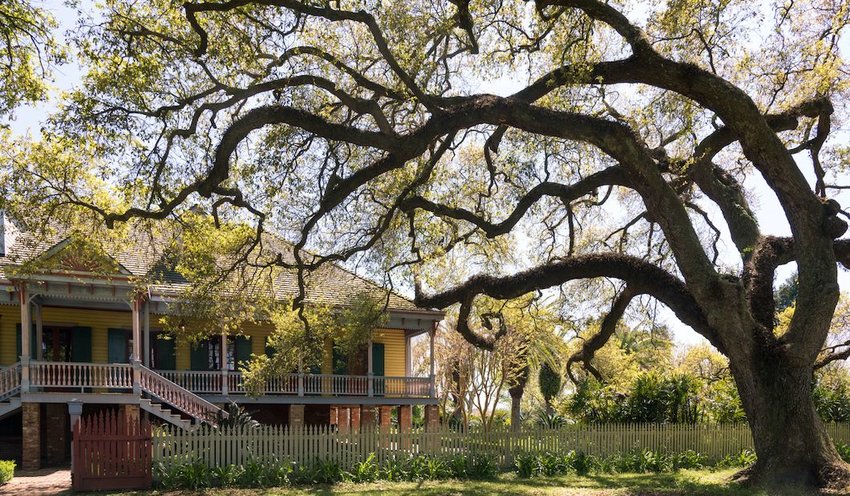 You have a few choices if you want to visit an authentic plantation near New Orleans. The Whitney Plantation stands out for its focus on the region's history of slavery. Only open since 2014, you can explore newly restored buildings, view exhibits and artwork, and read firsthand narratives that describe the life and conditions of the enslaved people who lived and worked there. Whitney's 1790s Big House is one of the U.S.'s best-preserved plantation houses and has been featured in major films such as "Django Unchained." Several tour operators offer roundtrip transportation, some of which include a stop at another plantation.
Laura Plantation, built in 1805, educates visitors about a traditional Creole plantation that was run by four generations of the Duparc-Locoul family. The estate is named after Laura Locoul, who was born here in 1861. Laura wrote about 5,000 pages of documents describing 250 years of true-life stories of her Creole family and slaves who lived and worked here. Laura's records served as the source for many of the plantation's exhibits and presentations.
Visit Frenchmen Street for Live Music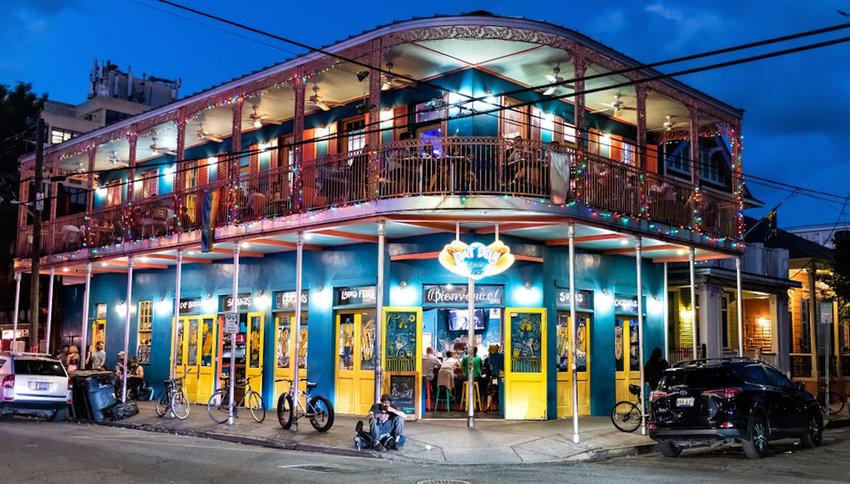 Until recently, Frenchmen Street was where only locals went to hear live music and dance the night away. The secret is out, and now the Frenchmen Street bars are overflowing with locals and tourists, especially on weekends. However, despite the crowds, Frenchmen Street offers a different vibe than Bourbon Street. You won't find a frozen slushie stand on every corner or be thrown beads from balconies above. Take your pick of music venues featuring live music from jazz, reggae, punk, blues, and rock bands. Some of the best-known jazz venues include d.b.a., Snug Harbor, The Spotted Cat, and Blue Nile. Don't be surprised if you hear some of the best music on the street, as musicians perform regularly and get the crowds dancing in the streets. Many area restaurants serve late-night menus if you need to refuel.
Cruise the Mississippi Aboard the Natchez Steamboat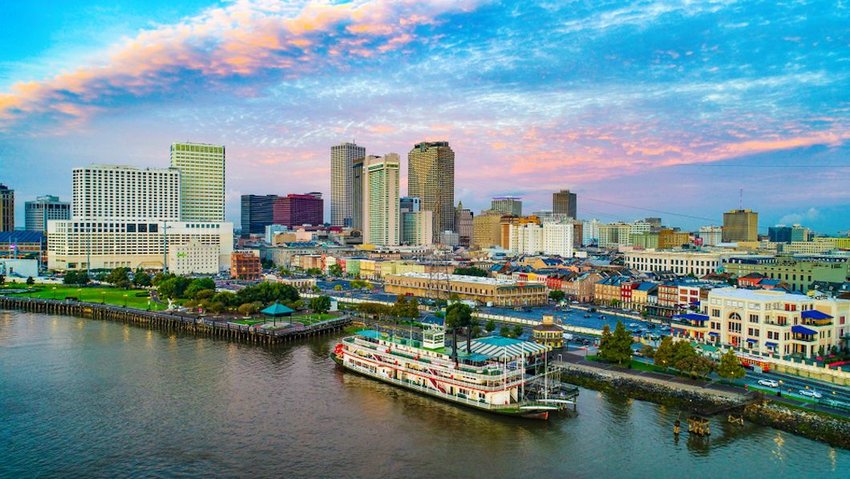 See the Crescent City from the water and enjoy the scenery aboard the steam-powered stern-wheeler Natchez. The Natchez is one of the few genuinely steam-powered stern-wheelers cruising the Mississippi today. The Natchez was built to resemble famous historic stern-wheelers that traveled the mighty Mississippi since the early 1800s. Choose from daily or nightly two-hour jazz cruises that offer optional lunch or dinner buffet-style meals, or a Sunday jazz brunch cruise that provides an optional buffet brunch.
Enjoy this article? Share it with a friend
All featured products and deals are selected independently and objectively by the author. The Discoverer may receive a share of sales via affiliate links in content.
Discover the World's Best Destinations, with your free weekly travel guide sent straight to your inbox.
Welcome to The Discoverer!
We are so excited to fill your inbox with discoveries from around the world! You can expect your first edition to arrive on Monday. Until then, feel free to check out our previous editions.