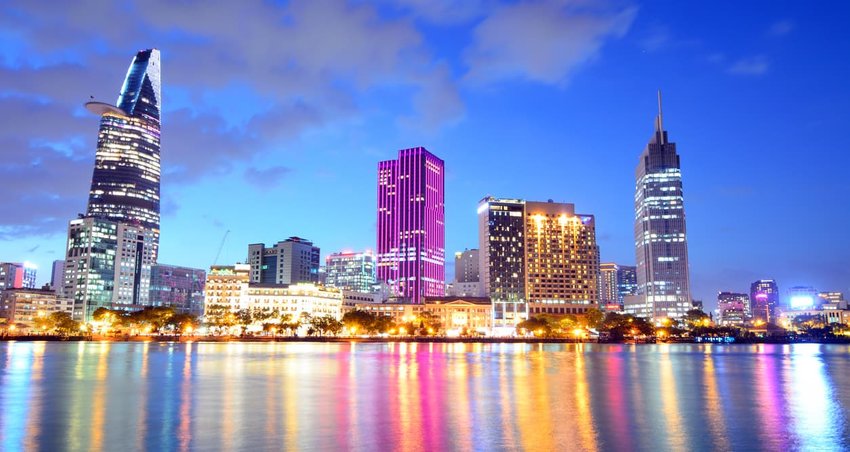 The Most LGBTQ-Friendly Countries in Asia
Asia is a continent full of different religions, cultures, and lifestyles. You may be surprised to learn that this region houses some of the most conservative and most open-minded countries in the world. Travelers who are gay, bisexual, trans, and anything in between can feel extremely safe and comfortable in many Asian countries. In fact, many of the Southeast Asian nations have a thriving gay scene! If you're an LGBTQ traveler and want a smooth, safe, and enjoyable journey, we suggest heading to one of these four countries:
Taiwan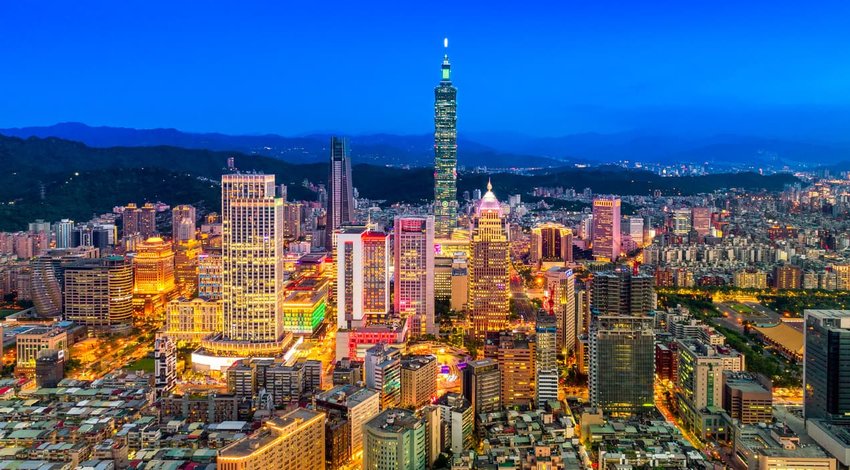 Quickly becoming known as the gay epi-center of Southeast Asia, Taiwan is especially open-minded and accepting of the LGBTQ community. This country scores major points for being the only Asian country to fully legalize same-sex marriage! The law has just been approved and will go into effect in 2019. Currently, Taipei and nine other counties in Taiwan allow same-sex couples to register as partners which provides them with some additional rights. "Accepting" is the best word to describe this country's attitude toward the LGBTQ community, which aligns nicely with Taiwan's predominantly Buddhist and Taoist principles. Kudos, Taiwan!
Ximending is Taipei's unofficial gay district. The Red House complex - housing 25 different gay bars, shops, and restaurants - is wildly popular. You'll find every type of entertainment here, from karaoke to S&M. And it's not just gay bars. Taipei has some world class (gay) clubs and an interesting sauna scene. These establishments offer steam rooms, dry saunas, theaters, gyms, and hosts parties on the weekends! To top off Taiwan's tolerant ways, Taipei is home to an annual gay pride parade that attracts tens of thousands of people.
Thailand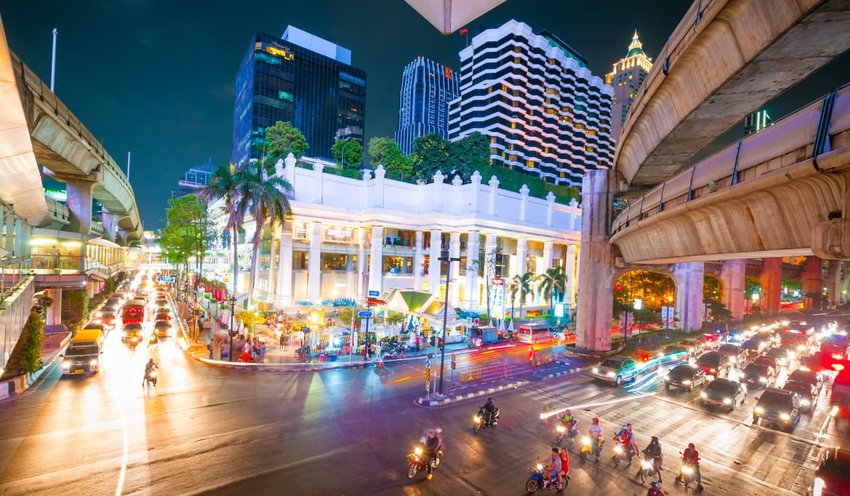 This fun-loving country welcomes all people with a smile and open arms and is well-known for its gay and trans community. Thailand's biggest gay community is located in Bangkok, more specifically, the neighborhood of Silom. Here you'll find an intensely fun nightlife whether you are part of the LGBTQ community or not. As night approaches, drab-by-day alleys start to crawl with life as the people of Bangkok come out to party. This neighborhood also has some of the most popular gay bars and clubs in Bangkok (and arguably the country). DJ Station and Maggie Choo's are two big-name venues, but there are plenty of bustling gay bars down the Sois (side streets). Our suggestion is to not to plan, just go and experience it!
This country has promised to move toward full legalization of same-sex marriages, but has yet to do so. However, Thailand does seem to be in the works of legalizing same-sex civil partnerships. This gay-friendly nation is clearly moving in a more open-minded direction. Cheers, Thailand!
Cambodia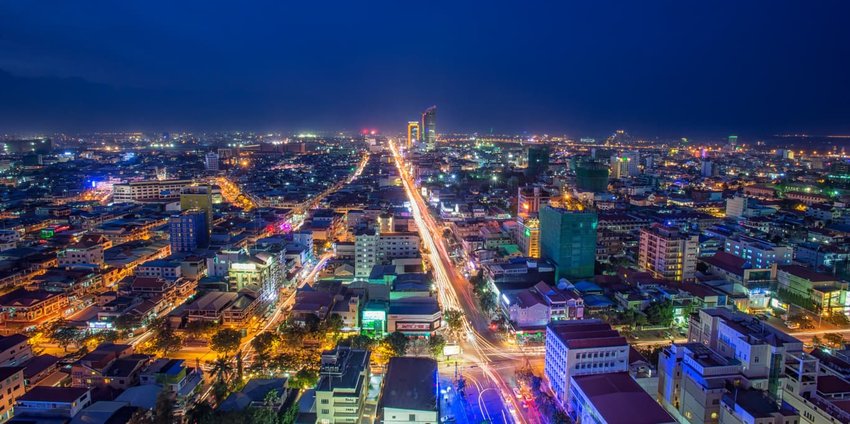 Same-sex marriage is not legal here yet, but loosely-worded laws seem to show tolerance towards same-sex couples. While total acceptance is not practiced here, there are areas of Cambodia that blatantly target the LGBTQ community. Cambodia is like the Wild West of the east. There is a sort of disregard for convention and conform, which can make people from any walk of life feel at ease. However, it's not as easy-going as Taiwan, so keep that in mind when traveling this country.
Phenom Penh, in particular, has a very lively gay scene. The country's capital is home to loads of racy bars and late-night clubs with drag shows and entertaining performances. Most of the hotels are accepting of LGBTQ travelers, but there are quite a few that are known as "gay" hotels where the receptionist won't blink an eye at a same-sex couple checking into a 1-bed room. Siem Reap is also widely accepting of the LGBTQ community and has multiple gay-friendly bars throughout the city. Both cities celebrate gay pride with week-long events, parties, bar and club drink specials, and meal specials at participating venues.
Vietnam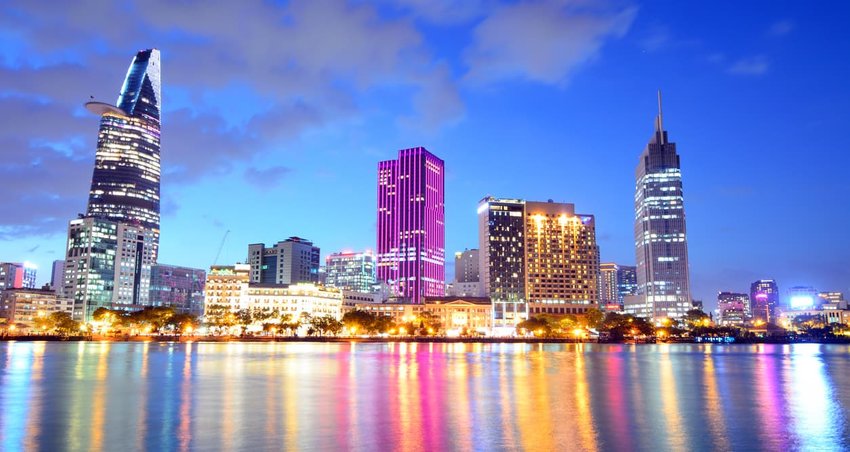 Open-mindedness is nothing new in Vietnam. Same-sex activity has been decriminalized in this country since 1945. Openly gay people can also serve in the military, making Vietnam one of the most accepting countries in Asia. The laws on same-sex marriage are shaky, but the most recent version of one passed in 2014 does not explicitly prohibit it. In 2015, gender reassignment surgery was legalized, changing lives and opening doors for members of the trans community. The government is surprisingly laid-back. It sponsored a photography exhibition called Gay Life and granted an official diplomatic visa for the same-sex partner of one of its diplomats. Despite all this, many locals are hesitant to come out of the closet as being openly gay in Vietnam is a relatively new thing.
Hanoi and Ho Chi Minh are the two most active cities in the country's gay scene. Gay pride parades started in both cities in 2012 and have since become annual events (though not on the same scale as Taipei's). With the biggest LGBTQ population in the country, it's no wonder Ho Chi Minh wins the crown for most LGBTQ-friendly city in Vietnam. There are plenty of options when it comes to gay bars, clubs, saunas, and spa. Additionally, this city has many other known spaces that welcome members of the gay community like fitness centers, hair salons, internet cafes and public pools. The gay scene is smaller in Hanoi, but there are a smattering of gay bars and clubs as well as monthly events hosted by Hanoi Queer Takeover.
Keep in mind: regardless of your sexual orientation, over-the-top public displays of affection are not appreciated in Vietnam.
Enjoy this article? Share it with a friend
All featured products and deals are selected independently and objectively by the author. The Discoverer may receive a share of sales via affiliate links in content.
Discover the World's Best Destinations, with your free weekly travel guide sent straight to your inbox.
Welcome to The Discoverer!
We are so excited to fill your inbox with discoveries from around the world! You can expect your first edition to arrive on Monday. Until then, feel free to check out our previous editions.