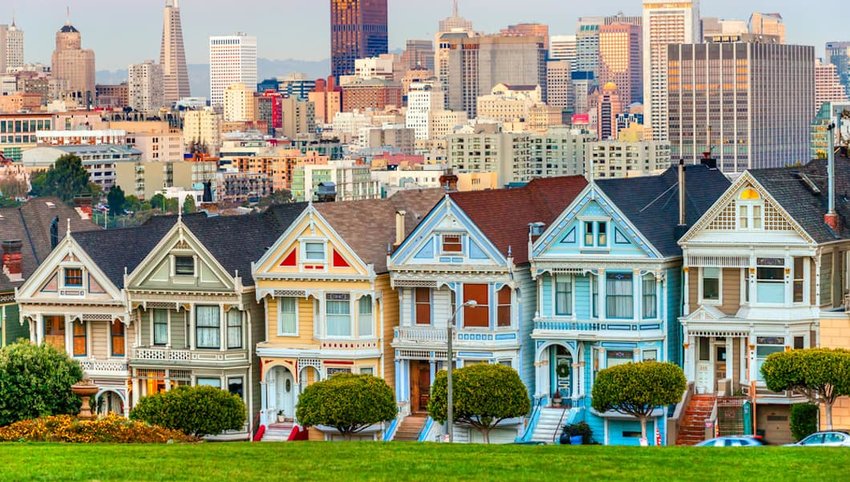 The Most Expensive Cities in the U.S.
We can all agree that life is expensive. Especially when your passion is travel. But in some cities, the cost of living is so astronomical it makes it impossible for the Average Joe to stop through without some seriously conscious and budget-savvy behaviors. Think you've got the green to make it in some of the United States' most expensive cities? Before you take the leap, consult our list below to find out just what you're in for in the nation's priciest locations.
Manhattan, New York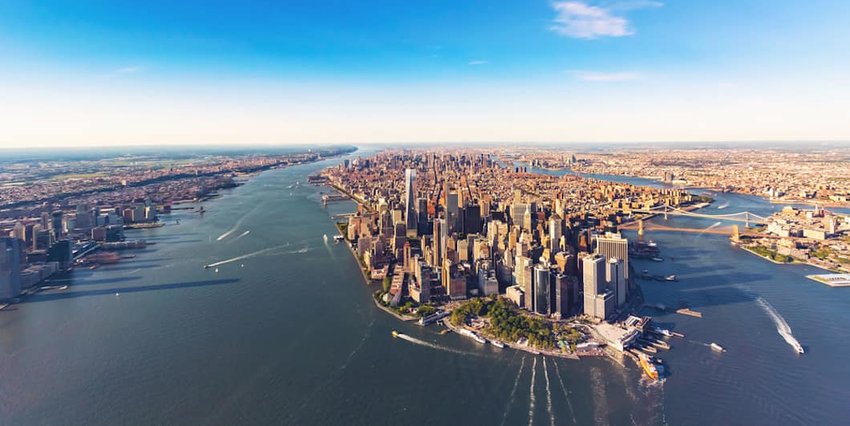 Known for supplying the U.S. with the trendiest restaurants, an uber-sophisticated art and cultural scene, and more monthly events than some states see in a year, the Big Apple is the nation's buzzing entertainment hub. But make sure you bring some money to the table; there's a price for all that glitz and glamour. According to Business Insider, the cost of living on this small island city is roughly double the national average. Rent is notoriously outrageous with the average settling around $3,600 a month. Owning a car in this city further racks up the bill with hundreds spent on parking and thousands spent on insurance annually.
If you're just hoping to visit, you can still expect to shell out. The average three-night stay comes in around $773 and you can expect to spend close to $500 on meals. Despite the sky-high prices, Manhattan continues to be one of the most populous cities in the U.S. And with all its irresistible energy, we doubt this city will ever lose in a popularity contest.
Honolulu, Hawaii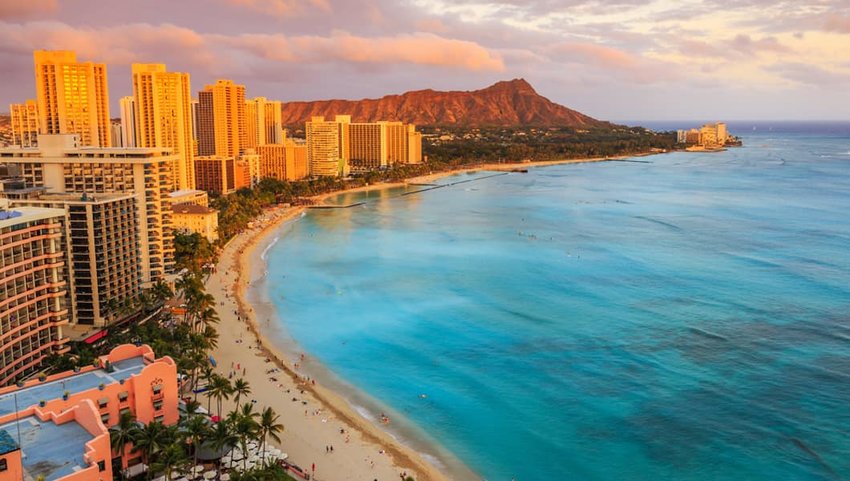 Living on a Hawaiian island must be heaven, right? True in terms of climate, natural surroundings, and tranquil island vibes. But definitely not so when it comes to the cost of living. The amount of money you have to spend to be a full-time Honolulu resident is downright depressing. The cost of housing is what really catapults Honolulu off the chain, but utilities, groceries, and transportation all contribute to super-high costs.
According to Rent Cafe, the average 1-bedroom apartment goes for around $1,800. While it's certainly more affordable than the other expensive cities on the list, remember that you're probably looking at a 600-square-foot living space. Cruising around Honolulu will also cost you. Gas prices in the capital city are the highest in the nation. Why not take advantage of all that warm weather and trade in your gas guzzling car for an eco-friendlier bike? While this won't totally reduce your expenditures, it will certainly help when it comes to budgeting life in this island-state.
San Francisco, California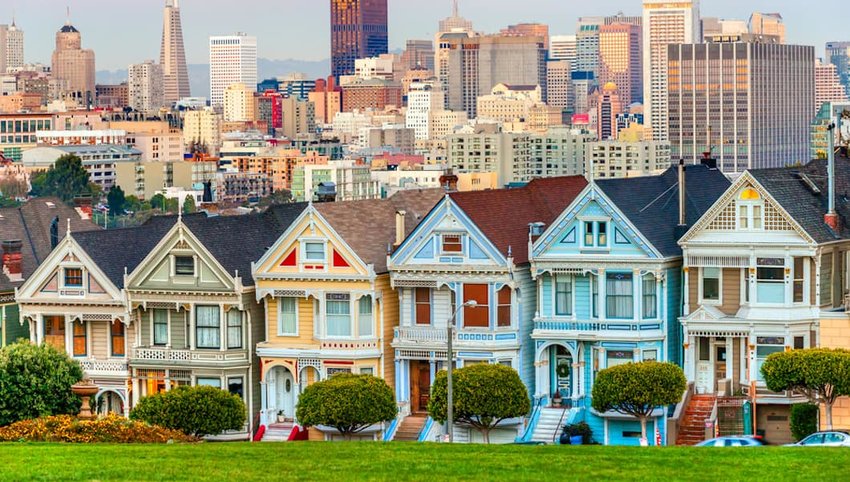 California is costly. Everyone knows that. But San Francisco exceeds everyone's expectations about what "expensive" really means. For starters, Smart Asset reported a huge spike in the housing market that resulted in the average home price of $544,00 in 2012 jumping to $734,000 in 2014. That's a 36% increase in just 24 months. And don't be fooled into thinking renting is any better. The ballpark figure for an average two-bedroom beats out many New York City neighborhoods at a price of over $4,500. So, why would anyone want to live in such a pompously pricey city? San Francisco goes unmatched by anywhere in the nation when it comes to diversity and open-mindedness.
Although it's got an unshakeable "hippie" reputation, San Francisco boasts some of the nation's most prominent restaurants, bars, historic and architectural sites, and a famously-hilly landscape that ensures living in this city is like nowhere else on the planet. This also makes it a great place to visit, though you'll still find your wallet tight after paying for a hotel and meals. You can squeeze by with a three-night stay for around $463, but meals are pricey, costing up to $80 for a meal for two at a mid-tier restaurant.
Napa Valley, California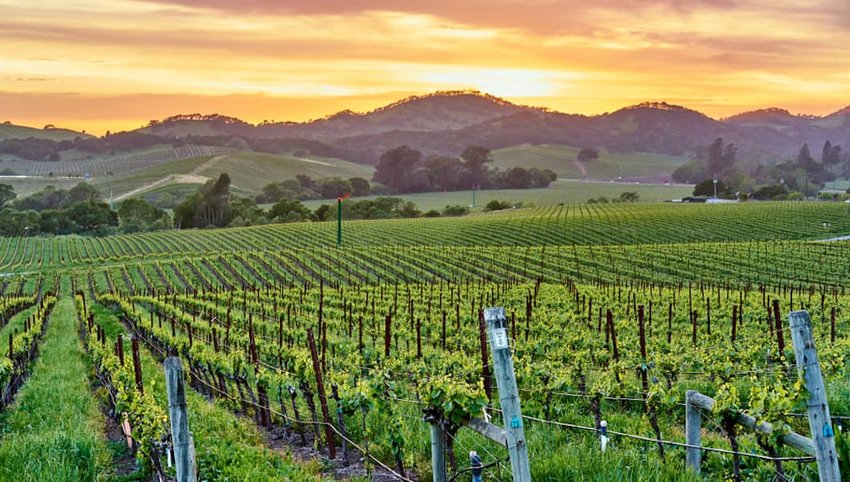 The West Coast's whimsical wine country (and the second California city to make the list) is a far cry from crowded Manhattan. However, the two cities do have one thing in common; a lofty cost of living. According to Sterling's Best Places, the cost of living index is 75% higher than the rest of the U.S. The biggest factor? Housing. Being a home-owner in Napa Valley requires you to shell out close to $650,000. Renting may be a better option, but the average 900-square foot apartment will still cost you over $2,000 a month. So, what's the tradeoff? Rolling hills carpeted with lush vineyards, an abundance of local wine and produce thanks to a rich agricultural environment, and — last but not least — a temperate year-round climate that ensures 12 months of golfing, fishing, hiking, and enjoying the Valley's gorgeous natural scenery.  
If you want to plan a weekend visiting the wineries, expect to shell out mightily for tastings and tours. You can find inexpensive lodgings, but it might mean you're driving a bit further to the vineyards. Wine tasting fees can vary from $5 to $50 per person, and with over 400 wineries you should be able to find something to fit your budget, it just might require some careful planning.
Enjoy this article? Share it with a friend
All featured products and deals are selected independently and objectively by the author. The Discoverer may receive a share of sales via affiliate links in content.
Discover the World's Best Destinations, with your free weekly travel guide sent straight to your inbox.
Welcome to The Discoverer!
We are so excited to fill your inbox with discoveries from around the world! You can expect your first edition to arrive on Monday. Until then, feel free to check out our previous editions.