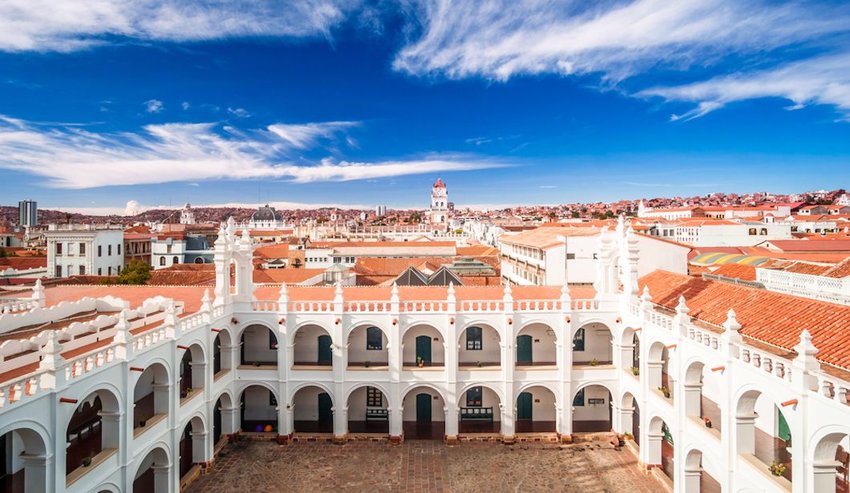 The Most European Cities Outside of Europe
European towns and cities enchant us with their magnificent Old-World architecture, cobblestone streets, plazas, parks, and sidewalk cafes. If you're yearning to stroll along picturesque streets surrounded by stunning gothic, neoclassical Renaissance and baroque structures but can't make it to Europe, you have some other options. In addition to glorious, aged buildings, you can find European languages, customs and cuisine in many cities on every continent. We're going to explore six places where you'll feel as if you've landed in a European city.
Macau, China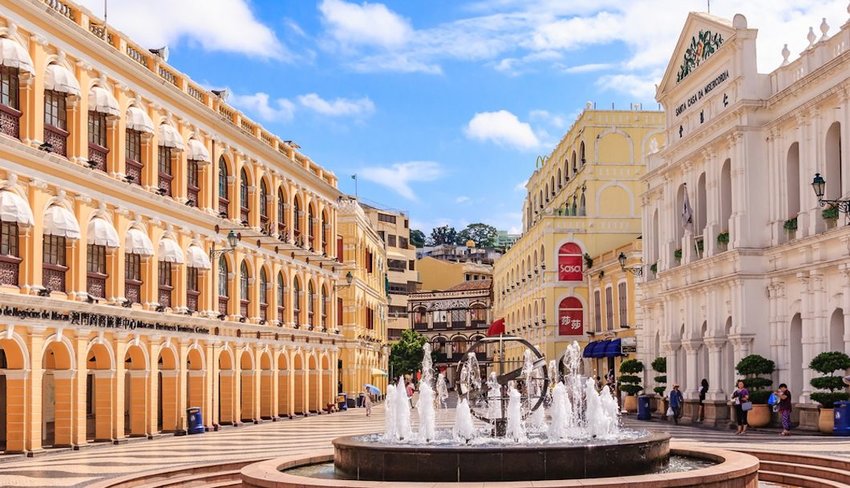 When we think of traditional Chinese architecture, we envision wooden-beamed and tiered pagodas with overhanging roofs. If you visit Macau, however, you might think you're in Portugal. In Macau, a Chinese city-state just 40 miles from Hong Kong, you'll find Portuguese influences in its colonial neoclassical buildings. Its city center became a UNESCO World Heritage site in 2005 for its harmonious blending of Chinese and Portuguese culture. The Portuguese sailed here in 1513 and established a colony which became a significant trading post between East and West. Portugal ruled Macau until 1999 when it turned the city over to China. Head to the historic city center and see sights such as Macau's neoclassical Largo de Senando (the Square of the Senate), the Ruins of St. Paul, Mount Fortress and St. Dominic's Church. Street names are even displayed in both Portuguese and Chinese, and many residents speak Portuguese.
Buenos Aires, Argentina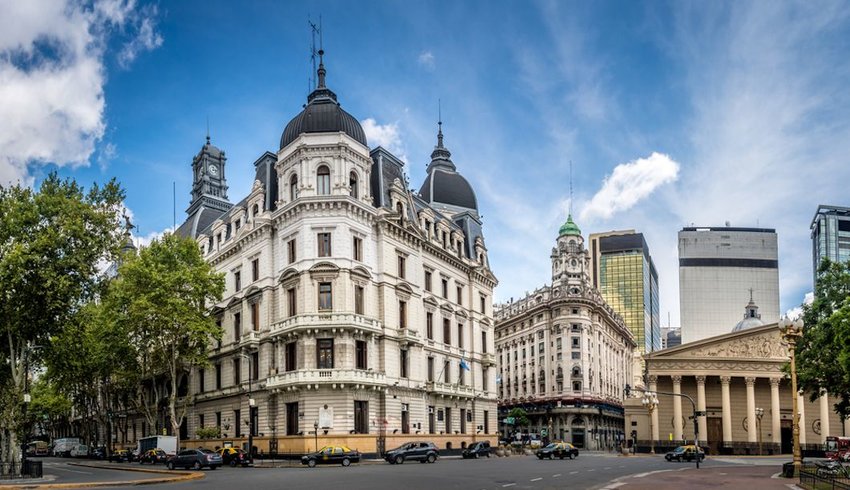 Similar to Macau, Buenos Aires oozes Old-World charm due to European colonization, but in this case, it was the Spanish who arrived here in the 16th century. European architects began arriving in the 1800s and leaving their mark on the city. Today you'll see French and Spanish neoclassical, neo-gothic, art deco, art nouveau, and Renaissance architecture that will make you feel like you're in Paris or Barcelona. Stroll wide boulevards such as the Avenida de Mayo lined with Parisian-style buildings and large, overhanging trees. A walk through the neighborhood of Recoleta and its cemetery will convince you further you're in the City of Lights instead of Argentina's capital. Step inside the Teatro Colón, one of the world's best opera houses designed by three European architects in the early 1900s, and take in its majestic classical architecture.
Montréal, Canada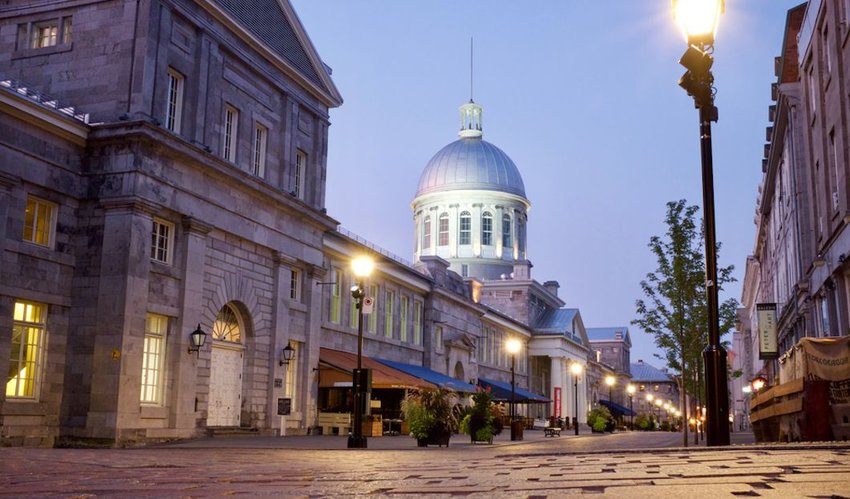 Along with Quebec City, Montréal is a decidedly French city (with French being its official language), and many refer to it as the "most European city in North America." From the Notre-Dame Basilica to Mary, Queen of the World Cathedral to Montréal City Hall, the European influence is everywhere in this old but modern city. Montréal is a foodie's paradise, with countless restaurants and food festivals such as the MTLÀTABLE held in November. To get the most of your visit, consider a food tour through Old Montréal and enjoy French cuisine as you explore the cobblestone streets, plazas, parks, and fountains. Make time to visit the city's oldest market, the 150-year-old Bonsecours Market, which houses 15 boutiques and multiple restaurants.
Guanajuato, Mexico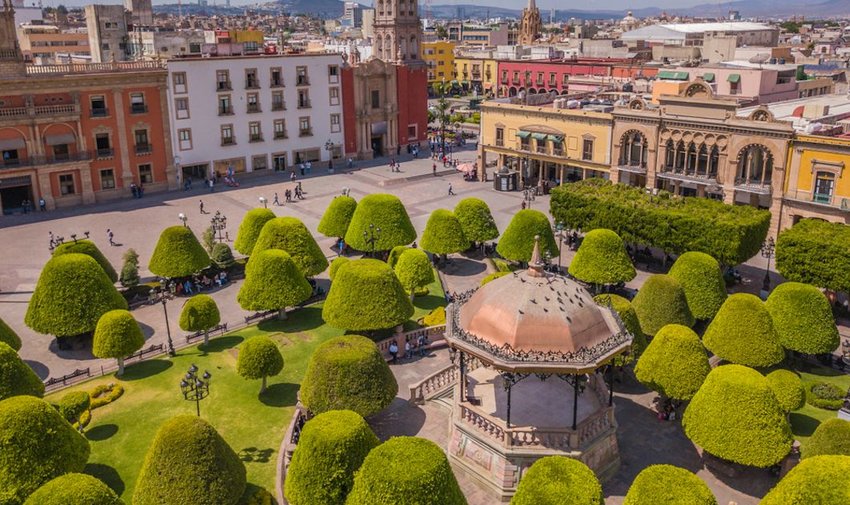 This UNESCO World Heritage Site city in central Mexico competes with Montréal for North America's "most European city." Founded in the 1500s by the Spanish, nearby silver mines made Guanajuato rich and attracted thousands over the next three centuries. The city's wealth and 300 years of Spanish rule resulted in a plethora of magnificent baroque, gothic, Renaissance and neoclassical buildings, churches, plazas, and mansions. Wander down narrow cobblestone streets and pass by historic churches such as The Basilica of Our Lady of Guanajuato. Must-sees include the Hidalgo Market, the Jardín de la Unión, and Teatro Juárez, the city's splendid neoclassical opera house. One fascinating attraction here you won't find elsewhere is the Mummy Museum, which displays more than 100 mummified bodies. Reportedly, the bodies had been removed to free up space in the city's public cemetery in 1865, and the dry air and climate preserved them exceptionally well. Guanajuato also loves Spain's most famous author of "Don Quixote," Miguel de Cervantes. What began as a small festival in his honor has morphed into one of Latin America's biggest cultural festivals, the International Cervantino Festival held in October.
New Orleans, USA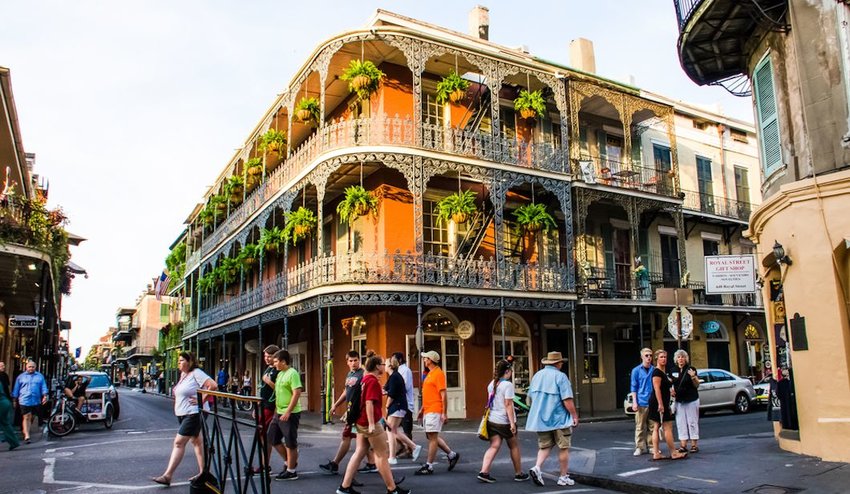 French colonists founded this port city, aka The Big Easy, in the early 1700s. It changed hands a few times between France and Spain over the ensuing decades until France's Napoleon sold it to the U.S. in 1803. Although immigrants from Britain, Germany, and Ireland flooded the city over the next 100 years or so, French and Spanish influences dominate the city's architecture and feel. New Orlean's best-known area is the French Quarter, where you'll find the gothic Cathedral-Basilica of Saint Louis, King of France towering over Jackson Square. Also bordering Jackson Square, be sure to visit The Cabildo, the seat of the Spanish government, and where the Louisiana Purchase transfer took place in 1803. Designed by the same architect as the Cathedral and the Cabildo, right next door is the Presbytère, which also showcases Spanish influences. Intricate wrought-iron balconies with flower boxes perched above the French Quarter's historic streets and fantastic French-inspired cuisine contribute to the Old World vibe. Consider a walking tour to appreciate all the city has to offer.
Sucre, Bolivia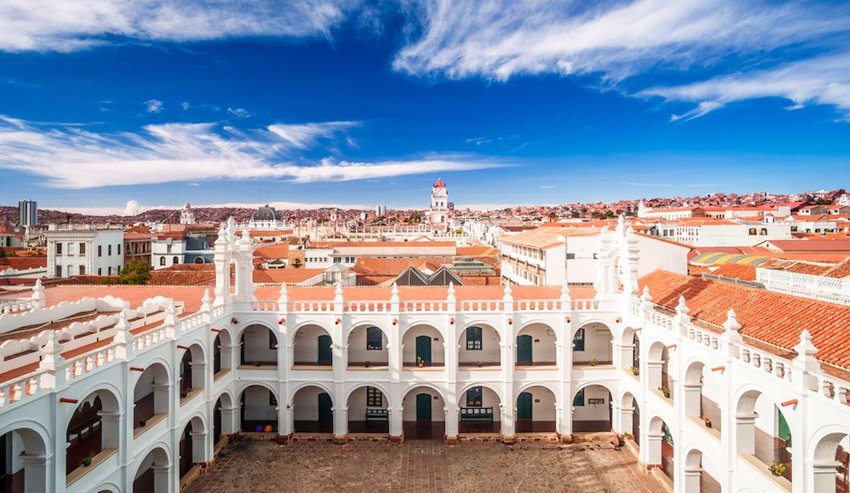 Spain's colonial expansion also created this UNESCO World Heritage Site city and capital of Bolivia. Also called La Plata, the Spanish founded Sucre in 1538, and today it serves as a well-preserved example of the Old-World colonial architecture of the time. You'll find no shortage of historic churches here such as Catedral Metropolitana, a splendid mix of baroque and Renaissance architecture. Enjoy panoramic views of this beautiful city from the neoclassical Convent of San Felipe Neri. Largely untouched by tourism and one of South America's safest cities, Sucre offers an authentic European vibe with museums, plazas, sidewalk cafes, and festivals. And nothing is more European than a castle — the Castillo de la Glorieta combines gothic, baroque, rococo and neoclassical styles with its pink walls, three towers, and adjoining park. Perched more than 9,000 feet above sea level, Sucre offers comfortable, cool temperatures year-round with highs averaging in the upper 60s and lows in the 50s. As with most European-inspired cities, a walking tour is the best way to see it. If you have the time, consider a side trip such as to the colorful market town of Tarabuco or the remote, breathtaking town of Candelaria.
Enjoy this article? Share it with a friend
All featured products and deals are selected independently and objectively by the author. The Discoverer may receive a share of sales via affiliate links in content.
Discover the World's Best Destinations, with your free weekly travel guide sent straight to your inbox.
Welcome to The Discoverer!
We are so excited to fill your inbox with discoveries from around the world! You can expect your first edition to arrive on Monday. Until then, feel free to check out our previous editions.