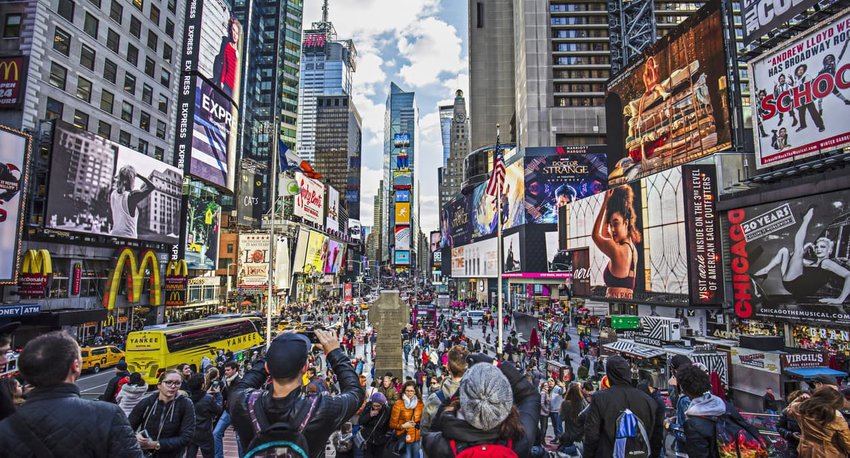 Get Lost in the Most Crowded Cities in the World
If you're into crowds, then this article is right up your alley. Many tourists plan a vacation just to get away from it all and relax on a deserted beach or hike in an endless forest. But a trip to the most crowded cities in the world is a chance for you to feel alive and experience some real big city life, complete with amazing museums, cultural icons and culinary sensations that you only read about.
1. New York, New York, USA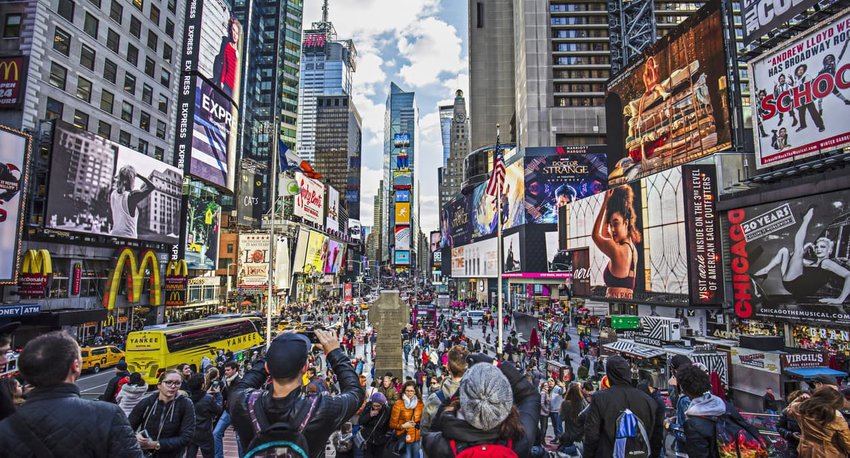 How big is the Big Apple? Well, if you only count NYC "proper," there are only about 9 million residents, but the New York metro area boasts a population approaching 19 million! With a city that has so much to offer, what can you do to enjoy the top attractions and avoid the crowds? Head to the less-traveled-to boroughs and you will not be disappointed. Ditch Times Square and catch the subway or bus to Brooklyn or the other three boroughs to escape the tourist crowds. There you will find wooded parks, museums, trendy restaurants and much more. The good news is that these areas are experiencing an era of urban renewal.
If you do happen to find yourself in the heart of Manhattan and need an escape from the maddening crowds, there is a secret shortcut down 6 1/2 Avenue from 51st to 57th Street that leads to a tropical oasis—a 20-foot waterfall and a glass waterfall tunnel right in the middle of the city!
2. Cairo, Egypt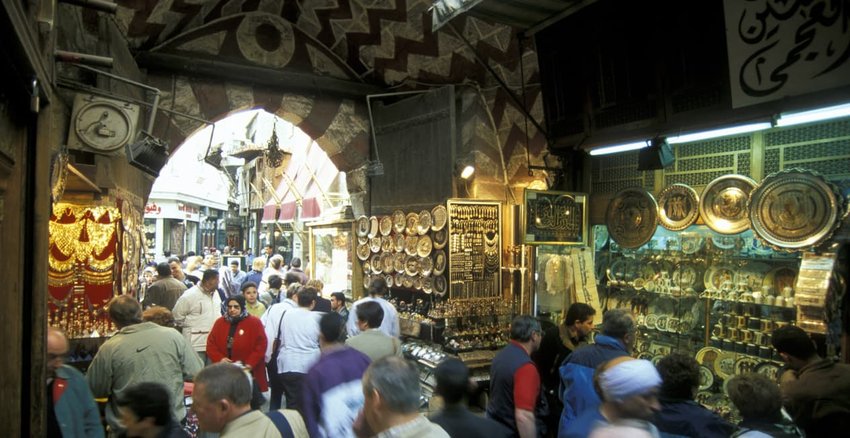 Egypt has long been on many traveler's bucket-lists and Cairo is always the place to begin an epic African adventure. This jam-packed metropolis covers almost 200 square miles and is home to more than 19 million inhabitants who live in the shadows of the only remaining ancient wonder of the world—the Great Pyramids of Giza. If you want to skip the crowds at the pyramids, a trip to the Egyptian Museum is more rewarding. This colossal facility contains more than 100,000 artifacts from ancient Egypt and you can even get up close and personal with old King Tut himself. With 4.5 million cars in the city and traffic is at a standstill nearly 24/7, a great way to see many of Cairo's beautiful neighborhoods is to take a felucca (sailboat) down the Nile, the longest river in the world. So, sit back, enjoy the breeze and take in the wonders of Cairo.
3. Beijing, China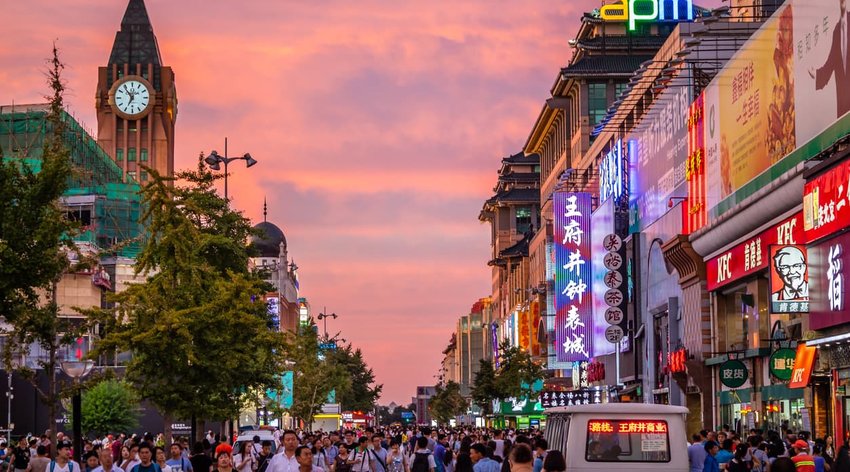 Today, Beijing is far from the Forbidden City with a mammoth population of 21.5 million people. They don't do small in Beijing. They boast the largest palace and largest public square in the world—Tiananmen Square—as well as the Great Wall of China. You can't argue that Beijing is not a cultural center of the world, they boast of seven UNESCO listed World Heritage Sites. In many cases, it is almost impossible to avoid crowds at the must-see venues, but if you get there before the tour groups arrive, you will have a better chance to see the Great Wall (head for the unrestored sections) or the Forbidden City (wander off the beaten path and get away from the crowds). When you are ready for a rest, then head for the Summer Palace, aka "The Museum of Royal Gardens" for a relaxing stroll among serene lakes, beautiful gardens and of course—the palace.
4. São Paulo, Brazil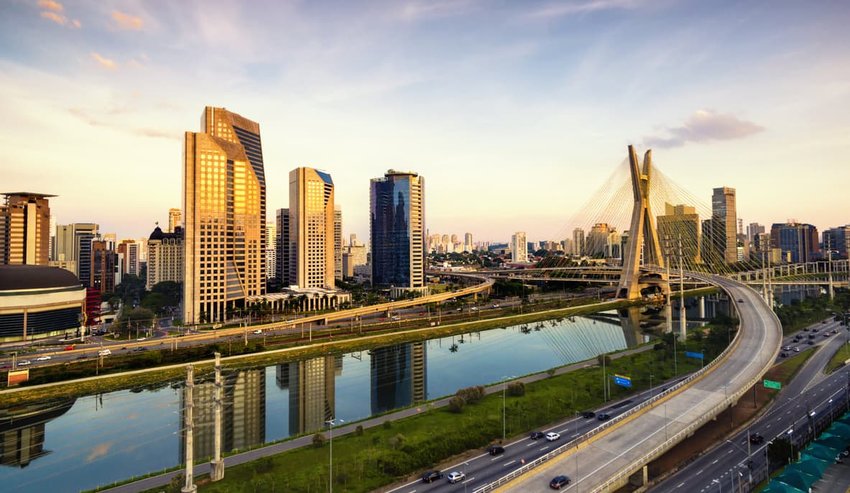 São Paulo lays claim as the most populated city below the equator, with a metropolitan population of 21 million. Even though the city is teeming with people everywhere you turn, you will find it worth your while to explore the sights, sounds and smells of the friendly, lively and captivating Brazilians who call São Paulo home. What you may not know is São Paulo is a melting pot city, with large populations of many cultures, including Italian and Japanese immigrants. In fact, head to the Liberdade district and you will swear you have been transported to Tokyo. You will be greeted by a torii (an arch used to mark the entrance to Shinto temples) and as you walk the streets, you will find authentic Asian markets and eateries. If you need an escape from the hustle and bustle, check out Ibirapuera Park--São Paulo's answer to Central Park. The park overlooks a large pond and there are great trails for walking and biking. If you are there at the right time, you can catch musical performances from local artists.
5. Mumbai, India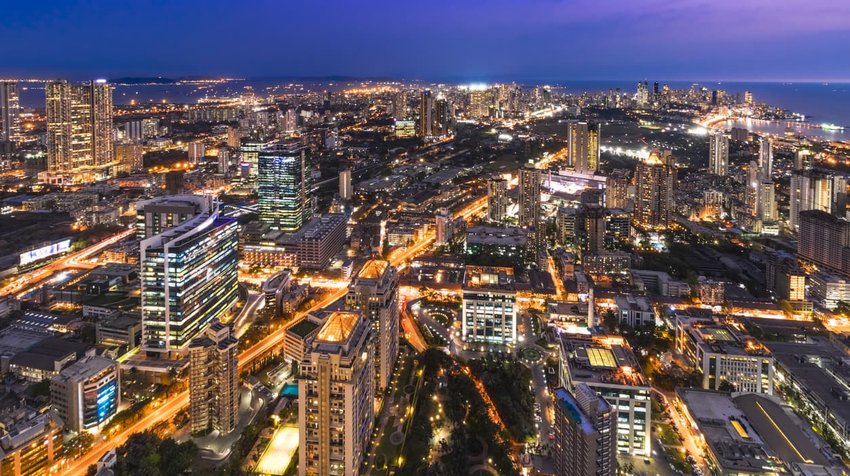 Mumbai has become so big so fast because its charm and job opportunities are attracting people from all over India. Also, this massive city of 21.4 million residents is one of the cheapest places to live in the world. Once you step out of your hotel and hit the streets, you can quickly feel trapped in the inescapable crowds, as you try to take in the charm and culture of this vibrant city. However, if you do a bit of planning, there are ways you can get away from the tourist crowds and enjoy the sights and sounds of Mumbai. You can head to Ferry Wharf and watch fishermen auction off their catch or check out what is happening in Navi (New Mumbai). This less crowded suburb has fabulous beaches like Uran and greenspace like Khargar's Central Park.
6. Tokyo, Japan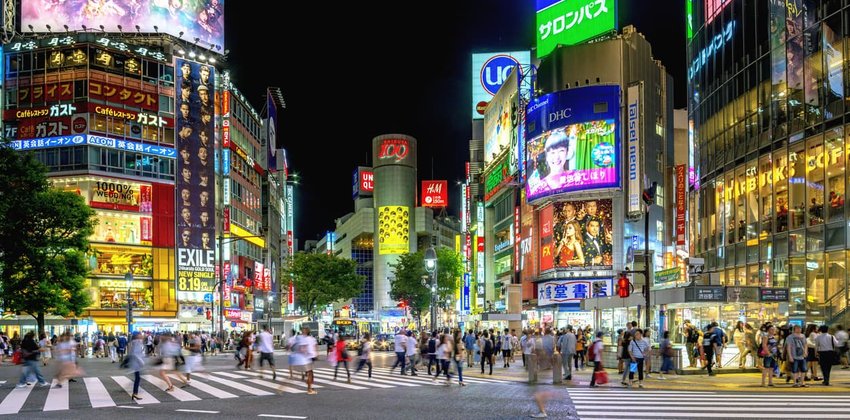 There is only one word that describes Tokyo—crowded! With a population of 38.1 million, it really takes an effort on your part to navigate the crowds, subways and streets of Tokyo. In fact, the subways are so crowded that during rush hour Japan Rail has workers (oshiya) whose sole job is to literally cram commuters into subway cars. You can be sure that every other tourist around you has the same idea and are visiting the exact same site as you. This makes walking, let alone picture-taking almost impossible. So how do you avoid the crowds of the world's most populous city? Try finding the hidden sanctuaries and beautiful gardens of Shinjuku Gyoen, or the Zen-like religious sites such as Senso-Ji, the oldest Buddhist temple in Tokyo. Here is a pro-tip: explore the side streets and you will see a totally different Tokyo, one that is full of small local sushi bars and quaint homes.
Enjoy this article? Share it with a friend
All featured products and deals are selected independently and objectively by the author. The Discoverer may receive a share of sales via affiliate links in content.
Discover the World's Best Destinations, with your free weekly travel guide sent straight to your inbox.
Welcome to The Discoverer!
We are so excited to fill your inbox with discoveries from around the world! You can expect your first edition to arrive on Monday. Until then, feel free to check out our previous editions.