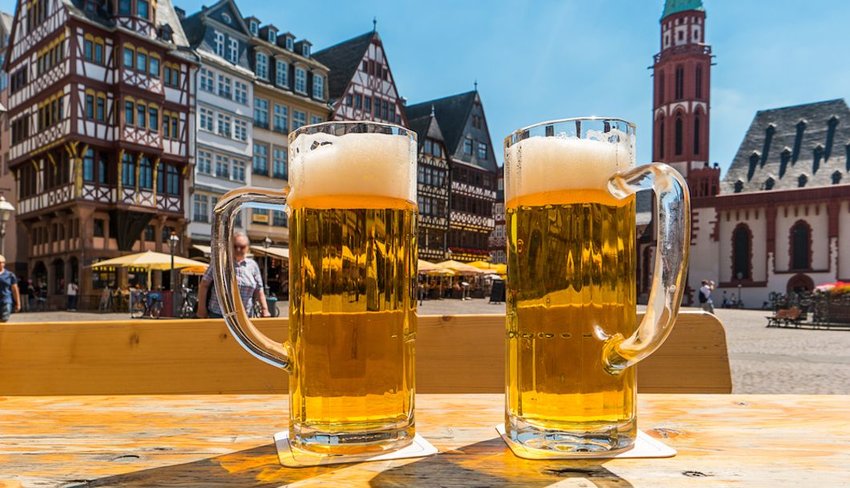 The Joys of the German Biergarten
Spending a summer afternoon or evening at a German biergarten is one of the country's quintessential tourist experiences. The tradition goes back centuries and you're just as likely to find locals enjoying a glass of chilled lager as you are visitors. With communal tables, a biergarten offers tourists and Germans alike a social and casual affair. Here's how to sample the joys of the German biergarten. Prost!
A History Lesson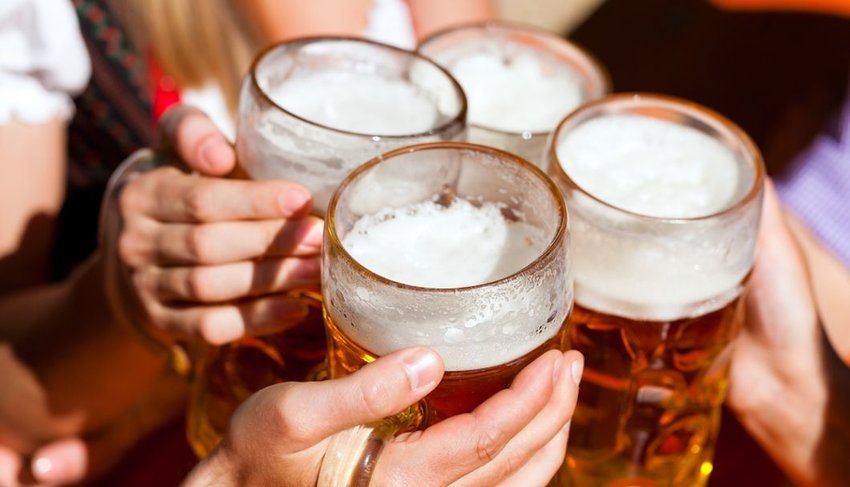 It's ironic, but the reason Germany has biergartens today is the result of a decree that actually banned brewing. In the 16th century, Bavarian law forbade the brewing of beer from April to September because authorities were worried that the fires used to heat the kettles would spread to nearby buildings. Cellars to store beer brewed in winter were expanded and the barrels were covered in ice to keep them cold. Above ground, broad-leafed trees were planted to provide shade. Before long, someone had the genius idea to put out some tables, so that patrons could enjoy a cool beverage out of the hot sun and voilà, the biergarten concept originated.
Let's Talk About Food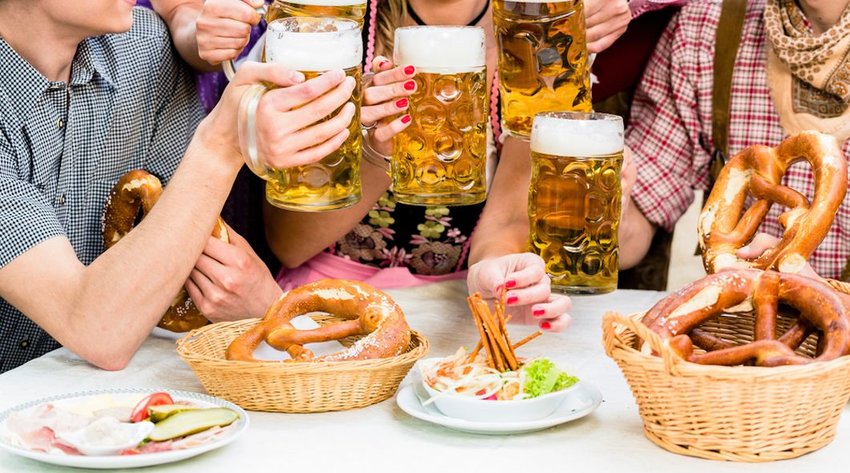 The innkeepers in Bavaria weren't happy losing business to these new biergartens. As a compromise, a law passed in 1812 that permitted brewers to sell beer but not food, and to this day, you can bring your own food if you're drinking in a Bavarian beer garden. That's not the case in other parts of Germany though, so remembering your geography is as important as knowing your history. That said, these days even in Bavaria, you'll be able to order food upon arrival. Pretty much everywhere serves the brezeln (a soft pretzel) and at least one type of sausage or wurst. If you're hungry, order schweinshax ⁠— tasty ham hocks served with boiled potatoes and sauerkraut. Vegetarians will be impressed by a bowl of spätzle. When it's listed on the menu as käsespätzle, you'll find it's similar to mac and cheese.
What About the Beer?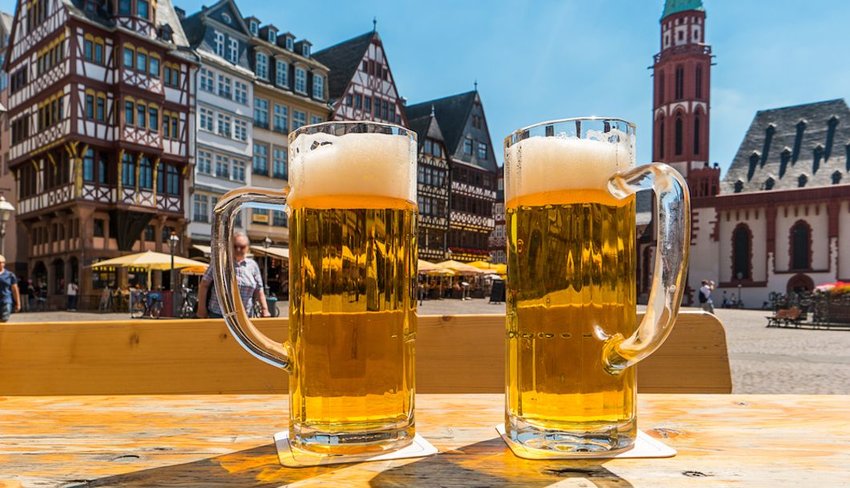 Although biergartens are usually affiliated to a particular brewery, ordering beer is relatively simple. There are three main choices: helles (light), dunkel (dark), and weiss or weizen (wheat). If you're looking for a lighter and more refreshing alternative, ask for a radler, which is a little like shandy with a citrus kick. Though many biergartens only offer counter service, if there's table service, one of the things you'll notice is how many steins (heavy beer mugs) the servers can carry. The record number of steins carried is an impressive 29 beers lifted by waiter Oliver Strümpfel⁠.
Munich Will Never Disappoint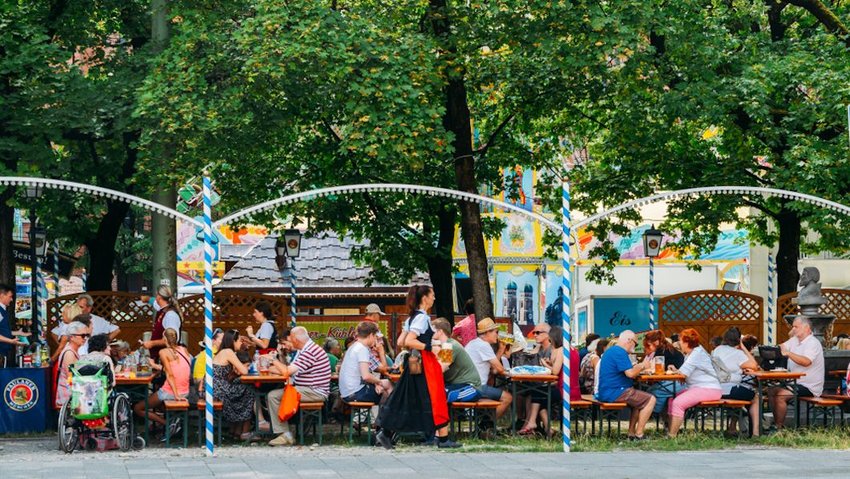 Home of the famous Oktoberfest, Munich's many breweries ensure that there's plenty of choices throughout the year when it comes to finding a biergarten. The oldest is believed to be the Augustiner-Keller, which opened in 1812. With 5,000 seats, it's the third largest biergarten in the city. The largest is the Königlicher Hirschgarten. With around 8,000 seats, it's lucky that this biergarten upholds a tradition requesting that customers wash their own glasses. One of Munich's nicest biergartens is the Seehaus. You'll find it in the Englischer Garten beside the Kleinhesseloher Lake. Also in the Englischer Garten is Chinesischer Turm that features 7,000 seats, making it the second largest biergarten in the city and very popular with overseas visitors.
Don't Forget the Hofbräuhaus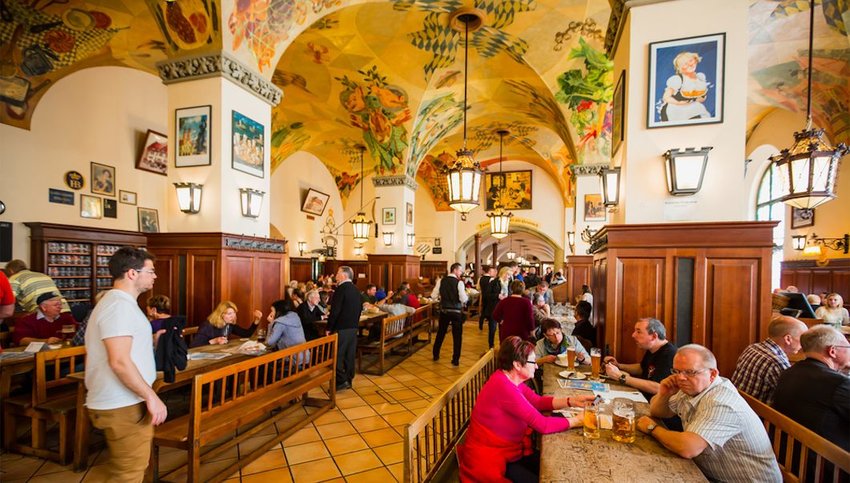 Technically, the Hofbräuhaus is a beer hall rather than a biergarten, though there's a small garden attached which seats about 400 people under its chestnut trees. It's the oldest beer hall in Munich and dates from 1589. During its long history, the beer hall has hosted many famous faces including Mozart, Lenin, JFK, Louis Armstrong, George Bush, and even Hitler. The place even has its own song. Regulars get to sit at a reserved table known as a stammtisch and have the right to store their own mug on site in one of the specially designed lockers.
Enjoy this article? Share it with a friend
All featured products and deals are selected independently and objectively by the author. The Discoverer may receive a share of sales via affiliate links in content.
Discover the World's Best Destinations, with your free weekly travel guide sent straight to your inbox.
Welcome to The Discoverer!
We are so excited to fill your inbox with discoveries from around the world! You can expect your first edition to arrive on Monday. Until then, feel free to check out our previous editions.