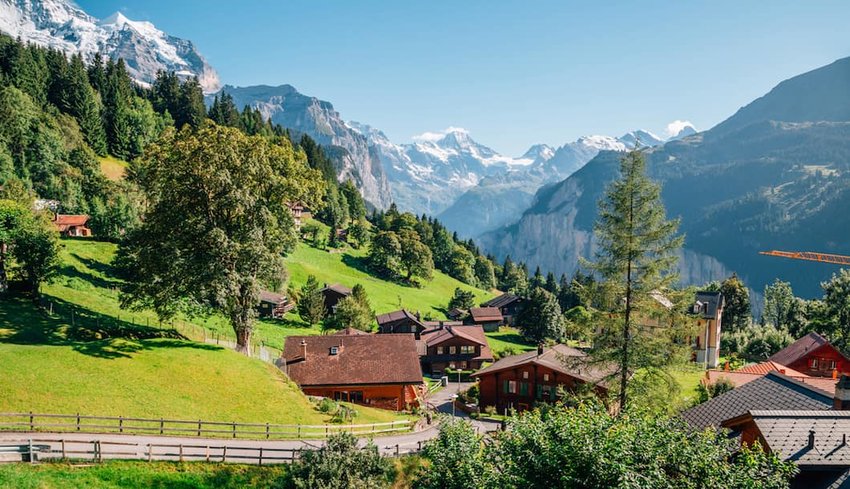 The Discoverer Crew's Favorite Destinations of 2018
The Discoverer Crew is an adventurous one. "Must love travel" is in the job description, after all. We bring you incredible destinations from around the world, and every now and then one of our own gets to travel there. So we're celebrating the big trips, milestones and destinations we loved this year.
Telluride, Colorado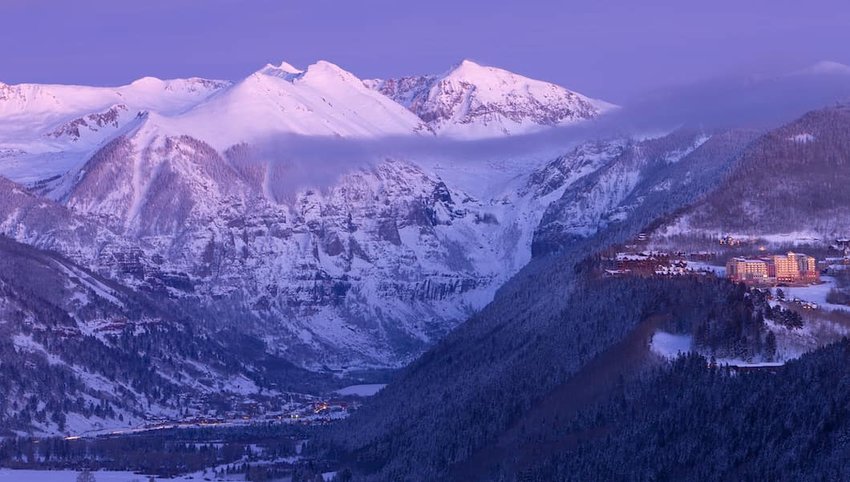 Credit: DOUGBERRY/iStock
"Waking up to the beauty of Telluride was incredible — it's truly majestic! I can see why the town is referred to as the 'Switzerland of America.' Whether we were looking down on it from the top of the gondola or peeking out our window at the mountains in the morning, we were treated to stunning views." - Nicholas Pardon, CEO
"I didn't have many expectations for my trip and I was really surprised what the old mining town had to offer. Right after we arrived, we walked over to the gondola and took it up to dinner at Allred's. We had the perfect perspective of Telluride from above — I'll never forget how beautiful that view was." - Sean Devlin, Director of Brand Strategy
Japan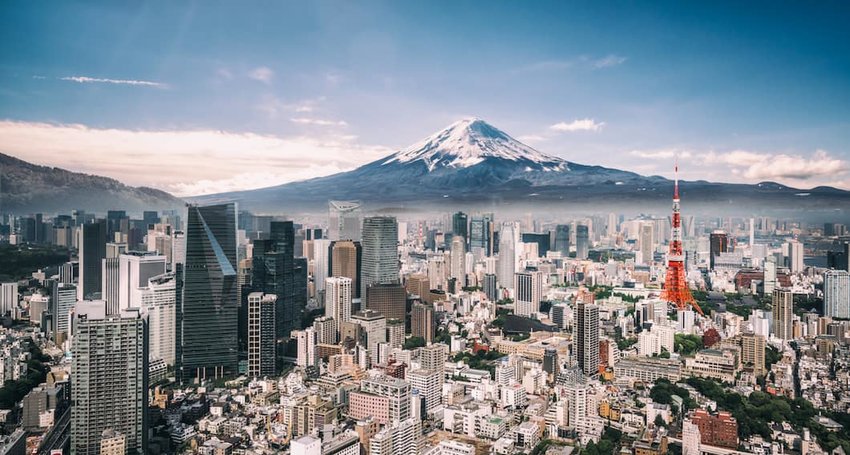 Credit: AlpamayoPhoto/iStock
"Japan is a place I've dreamt of visiting since I saw my first Godzilla movie. The people are some of the friendliest I've ever met and the food is incredible. You don't think the sushi can be THAT different from what you've had in the States. You're wrong. Waiting 1.5 hours in line and cramming into a sushi restaurant the size of many American bathrooms, you quickly realize things are different here. While eating tuna literally inside of a fish market — the now-relocated Tsukiji fish market, to be exact — the fact that this is the freshest fish you will ever eat sinks in. And then you cry. Or at least order more." - James Kerley, Director of Content Strategy
Williamsburg, New York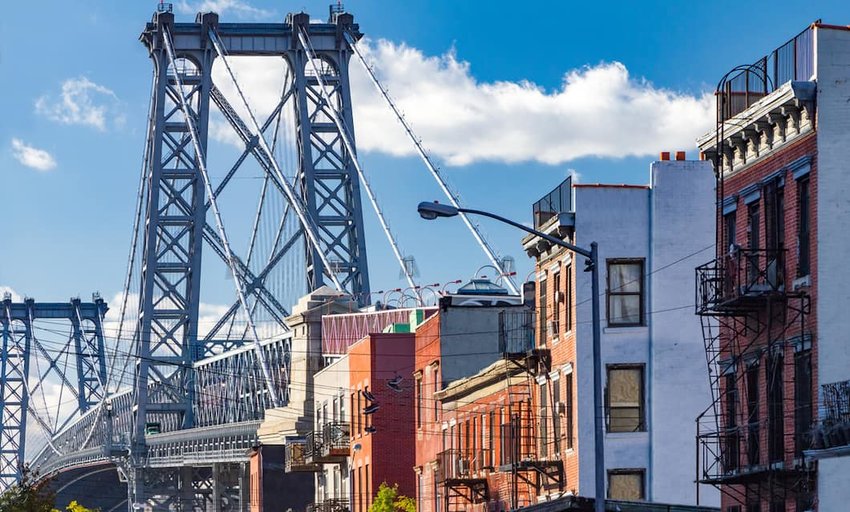 Credit: deberarr/iStock
"I went to Williamsburg, Brooklyn, with my best friend, and lots of happiness and good feelings were in the air! During our first hour of walking around Williamsburg, I found myself standing at a corner and happened to look up. I saw a tall brick wall, with a restaurant's name, 'Aurora', my mom's name, watching over us. It was a meaningful and beautiful moment because it was an overall wonderful feeling of how big love is." - Annette Hogan, Senior Director of Travel
Maui, Hawaii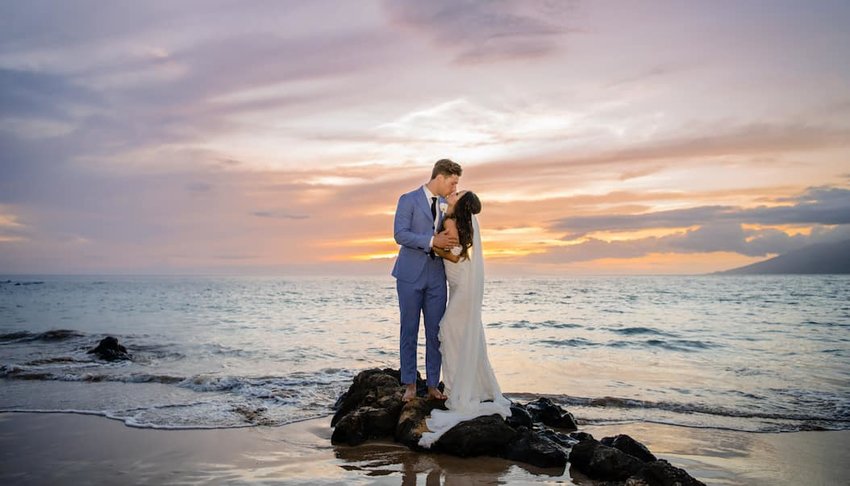 Credit: @vidavico
"I got married to the man of my dreams in Maui this year. Leading up to our wedding, there was a huge looming threat of a hurricane — the size of which had not been seen for decades. Some of our guests' flights were canceled or delayed, there was no water to be purchased at the sole Costco on the island and there were many emergency plans being made. On the day of our wedding we woke up to blue skies and not a drop of rain! We were able to have our wedding outside and it was the most magical experience of my life." - Victoria Hurd, Strategic Partnerships Manager
Portgual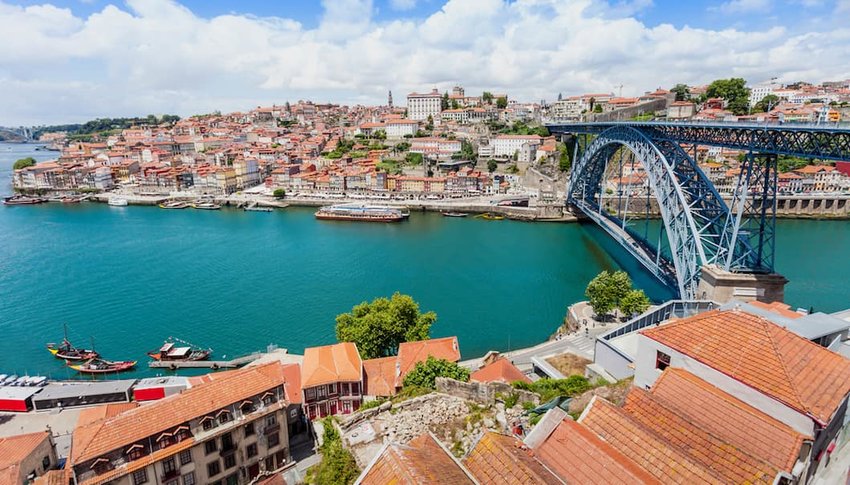 Credit: saiko3p/iStock
"On our first night in Porto our waiter, a Porto native full of enthusiasm for his hometown, planned the rest of our stay for us! He told us all the local secrets. Where to buy 'Vinho do Porto' — you actually buy it in Vila Nova de Gaia right across the bridge — where to eat the best seafood you will ever have — Matosinhos, a 30-minute train ride to the freshest and most delicious sardines ever — and a visit to Belle Epoque-era Majestic Café." - Sylvia Baptista, Director of Email Deployment & Strategy
San Francisco, California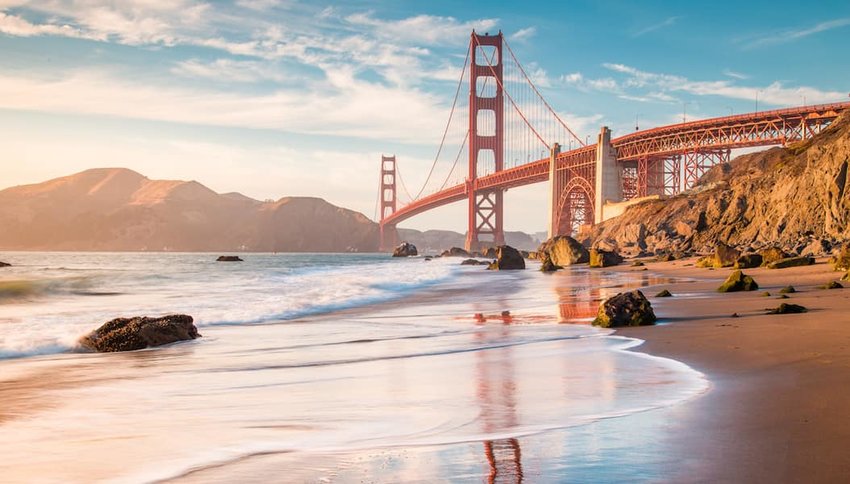 Credit: bluejayphoto/iStock
"My trip highlights were visiting my friend, being exposed to the gay culture and history of the Castro and SKYDIVING! We went twice, because we had so much fun the first time. I've never really thought of myself as an adrenaline junkie, but we couldn't resist the spontaneous adventure. We packed as much as we could into that long weekend, and I'll never forget it! Here's to many more spontaneous adventures to come!" - Paul Butler, Brand Manager
Wengen, Switzerland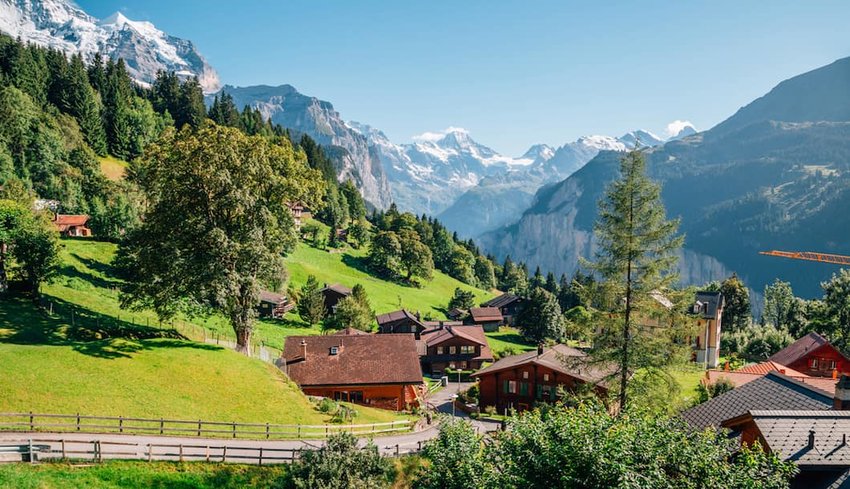 Credit: Travel and Still life photography/iStock
"I spent two weeks traveling around Europe but nothing will beat our final destination, Wengen. For most people, it's just a stop on the train from Interlaken up to Jungfraujoch peak — the town is so small it's easy to miss. It was so tranquil, with stunning views of the Lauterbrunnen valley. We hiked through mountain dairy farms and were inches from cows and sheep. Being there in the offseason also made the experience much more special because we had almost the whole town to ourselves." - Kellie Coppola, Content Manager and Editor
Road Trip Through the American Southwest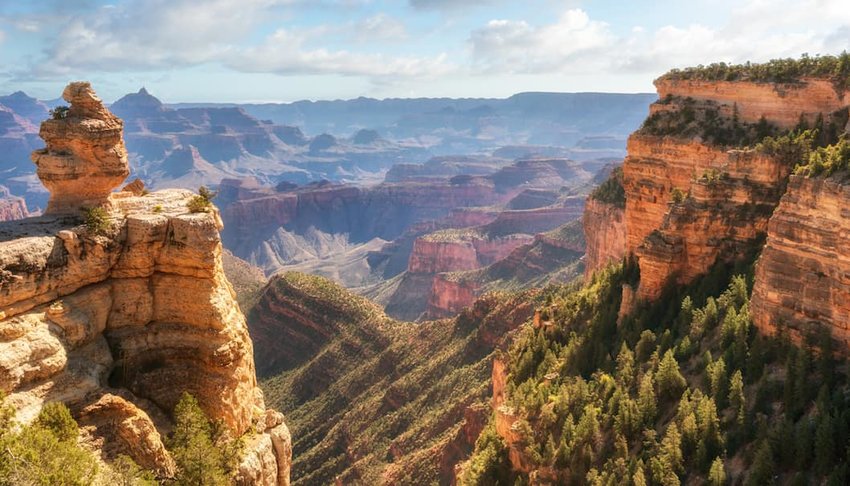 Credit: Craig Zerbe/iStock
"We drove from Los Angeles to Texas and stopped at three incredible places — the Grand Canyon, Antelope Canyon and Carlsbad Caverns. The Grand Canyon was just that — GRAND. It's difficult to take it all in when you see it for the first time. I recommend the North Rim. This also happened to be the place I stopped to announce to my friends and family I was pregnant." - Trina Parkin, Lead Designer
Santorini, Greece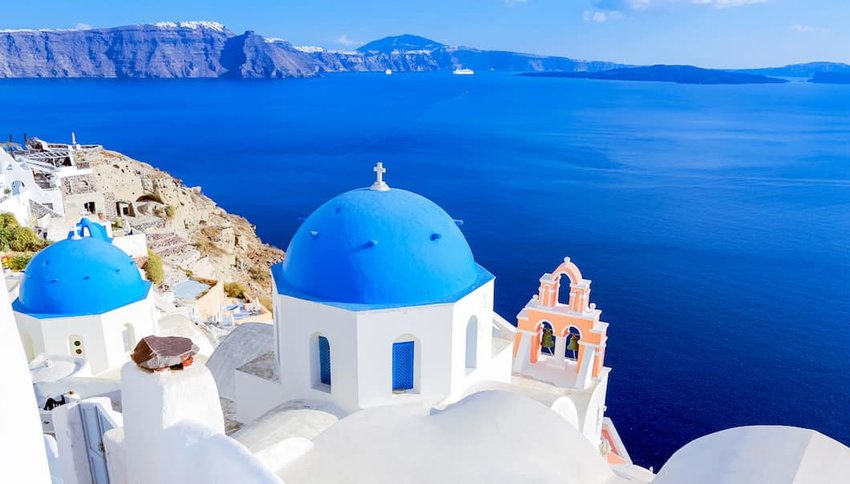 Credit: ansonmiao/iStock
"Our ATV rental company ran out of ATVs the first day we were on the island, and instead provided us a temporary Smart Car (which we figured would be a nice upgrade for a day). We've never been more afraid for our lives trying to navigate the tiny and narrow streets. Thankfully, they switched us out for an ATV on day two and we happily cruised around after that. Doors, windshields, and airbags are overrated in the right context..." - Zack Creach, Frontend Developer
Chicago, Illinois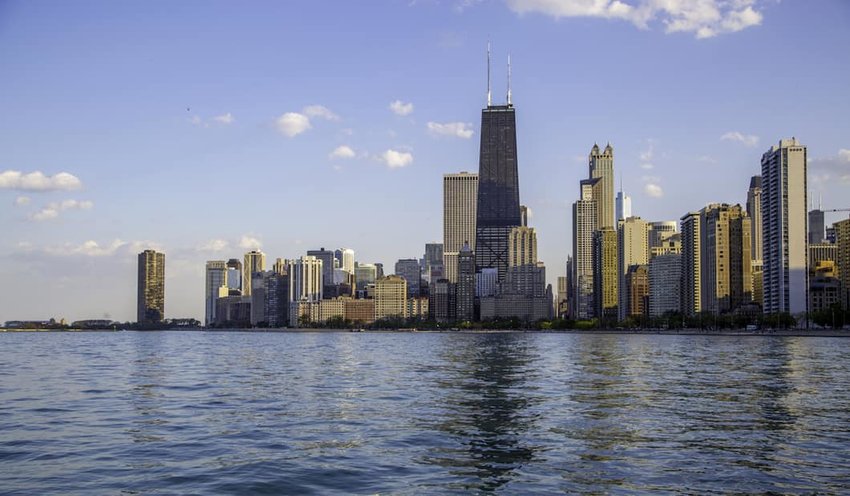 Credit: LevKPhoto/iStock
"We decided to visit the Museum of Contemporary Art. It is a huge museum so we were ready to spend at least the next 4 hours there. After 20 minutes, they began announcing that they were closing pretty soon so they were urging everyone to start walking to the exit but WE HAD JUST GOT THERE! I really, really wanted to see the contemporary art section so I ran to the back of the museum. I looked around at all the pieces, paying no more than one second of attention per piece and just like that it was time to leave. It was still a great experience." - Carlos Walterbach, Senior Visual Designer
Vail, Colorado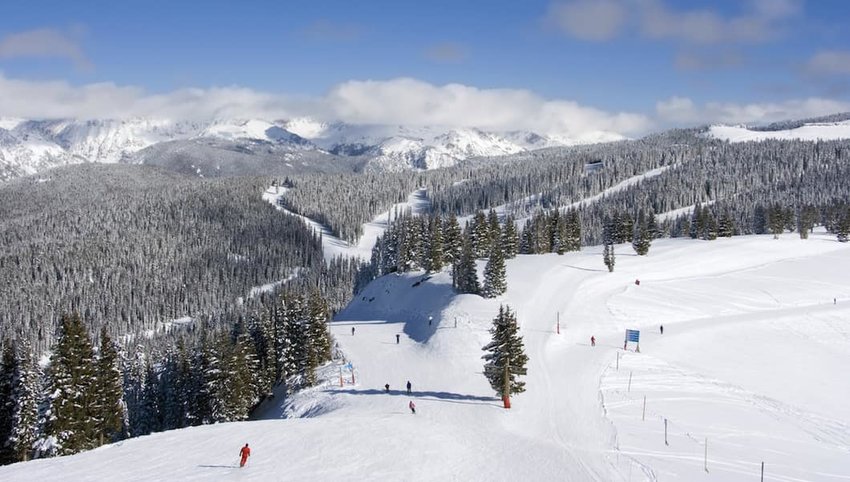 Credit: miralex/iStock
"My brother, who is in the Air Force, flew in from Japan and my family got together and skied for the first time! We hadn't been together in over a year." - Katie Crawford, Visual Designer
Alaska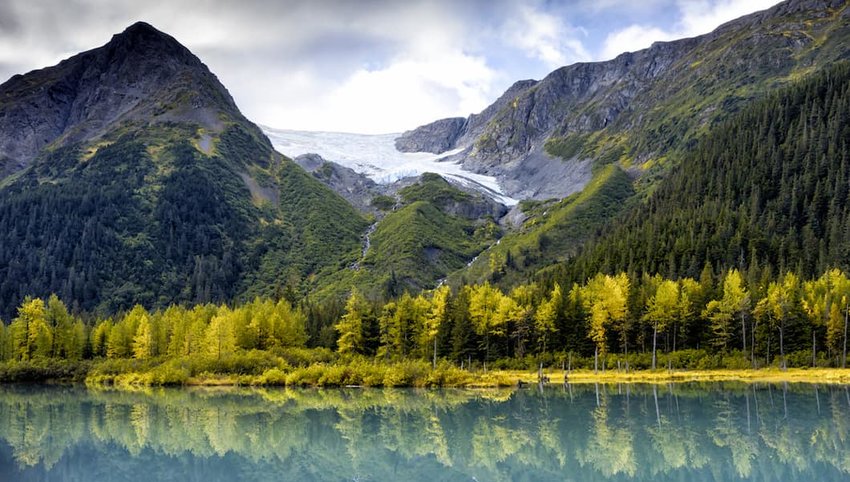 Credit: Leieng/iStock
"We took a small airplane to Denali (highest mountain peak in North America) where we landed on a glacier. It was incredible. During the flight, we flew over the lake we were camping at, the Susitna river, and the part where all three rivers come together to make "Big Sue" The snow on the glacier was over 4 miles deep. But this experience was made even more special when my fiancé proposed on the glacier." - Hannah McMahon, Technical Email Analyst
"My closet friends all met up in Anchorage to celebrate our friend's wedding. I always love seeing familiar faces in foreign places and for nearly all of us, that was our first time visiting Anchorage." - Taylor Ferguson, BI Analyst
New York City, New York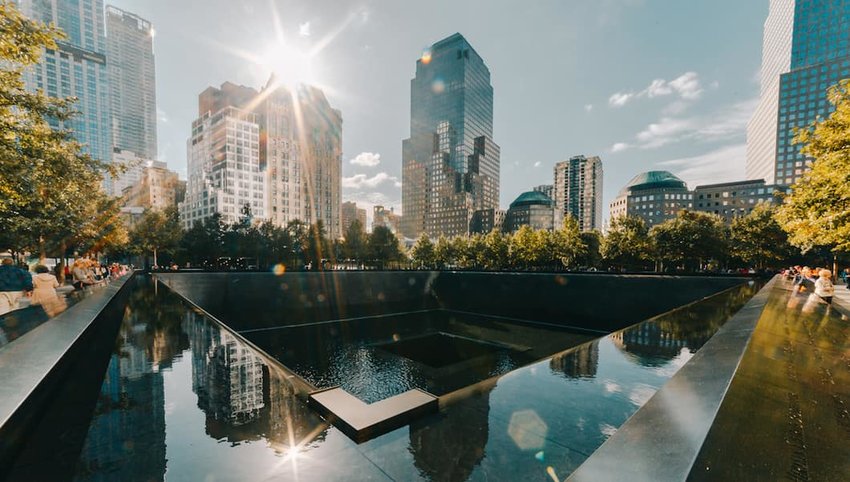 Credit: GabrielPevide/iStock
"The opportunity to visit the 9/11 Memorial and Museum is something I will always hold close to my heart. I remember walking up to the building expecting it to bring back all of the memories of that day and it did. It was crazy to see all the archived items — papers from the building, burned firetrucks, metal that once held the towers and so much more. It was a very surreal moment." - Olivia Rolf, Campaign Manager
Macau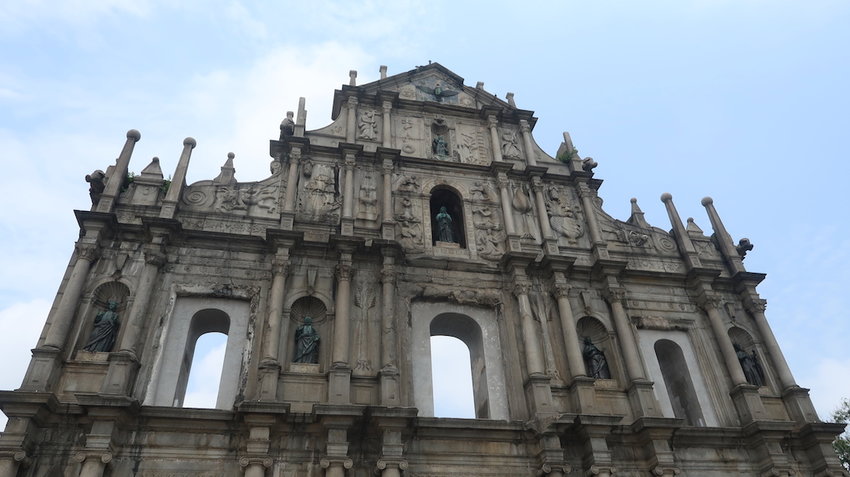 "My favorite trip this year was going to Macau, China. Going there was not a part of the plan. Since we were already in Hong Kong, we took a side trip to Macau and it didn't disappoint. For just a day we were able to visit all the famous attractions and save a lot by not paying for transportation, entrance fees and just eating free food. They have free bus trips (with free wifi) from the port to the casinos and back. They also have free food tasting all over the tiny street going to the famous tourist attraction 'The Ruins'." - Shiena Aunzo, Community Engagement
Enjoy this article? Share it with a friend
All featured products and deals are selected independently and objectively by the author. The Discoverer may receive a share of sales via affiliate links in content.
Discover the World's Best Destinations, with your free weekly travel guide sent straight to your inbox.
Welcome to The Discoverer!
We are so excited to fill your inbox with discoveries from around the world! You can expect your first edition to arrive on Monday. Until then, feel free to check out our previous editions.