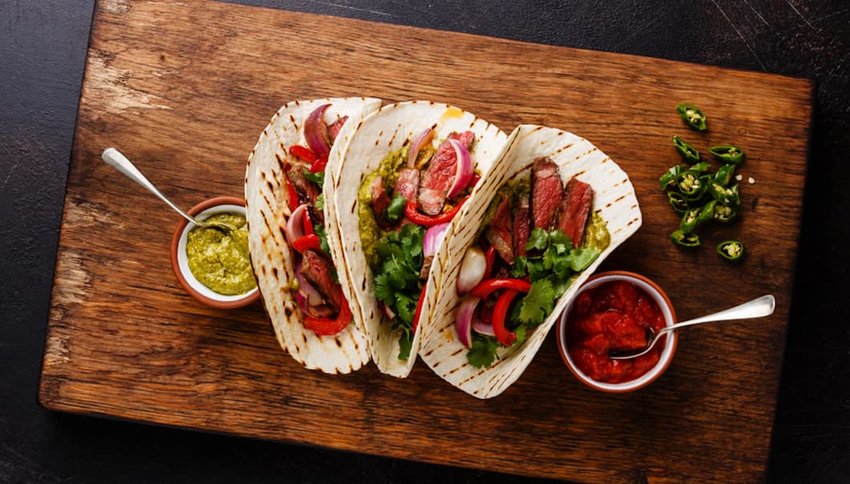 The Complete Guide to Mexican Food in America
Mexican food in the United States is quite a departure from what you're likely to find in various parts of Mexico. Regional influences have led to a number of dishes you'll find in America, but not in Mexico. And, with some of Mexico's best chefs opening new restaurants in the United States, there's definitely no shortage of remarkable Mexican eats stateside.
Regional Differences in America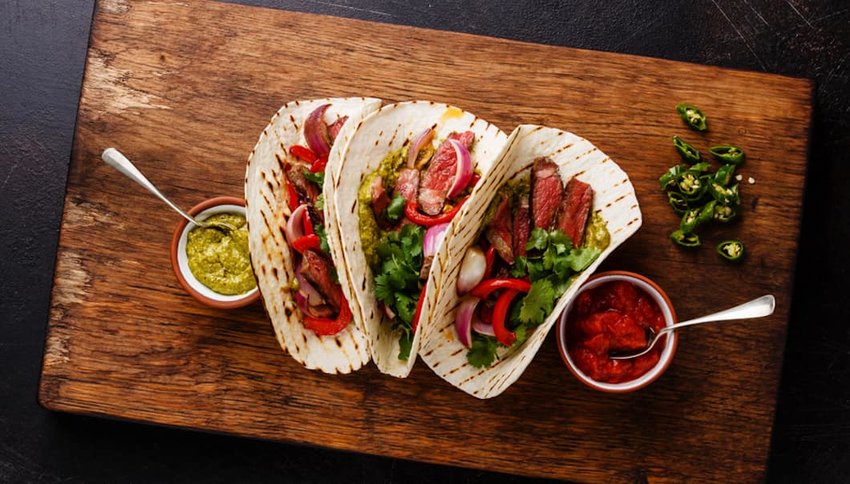 In Mexico, there are seven main regions that comprise Mexican gastronomy. In the United States, you'll find most of these regional dishes plus a few extra.
Head to the Lone Star State for some Tex-Mex, characterized by its heavy use of shredded cheese and flour tortillas. Fajitas, Texas-style chili con carne and crispy tacos are common Tex-Mex items. Melted queso eaten as a dip and enchiladas drenched in sauce and yellow cheese are also signature Tex-Mex items. Even within Tex-Mex, there are regional specialties, like puffy tacos from San Antonio and breakfast tacos from Austin.
Baja, California put its own stamp on Mexican cuisine with the fish taco that has become a staple throughout this west coast state. And, if you didn't already know, the Caesar salad originated in Baja as well — Tijuana to be exact. Head further north and you'll find the Mission-style burrito that was created in San Francisco. In Los Angeles, you'll find practically every region of Mexico represented, thanks to the city's cultural diversity—everything from pre-Hispanic southern dishes, to Chilango, a term that represents street food from Mexico City and more. And when in neighboring Arizona, try Mexican sushi, which fuses American-style sushi with Mexican ingredients from Sonora.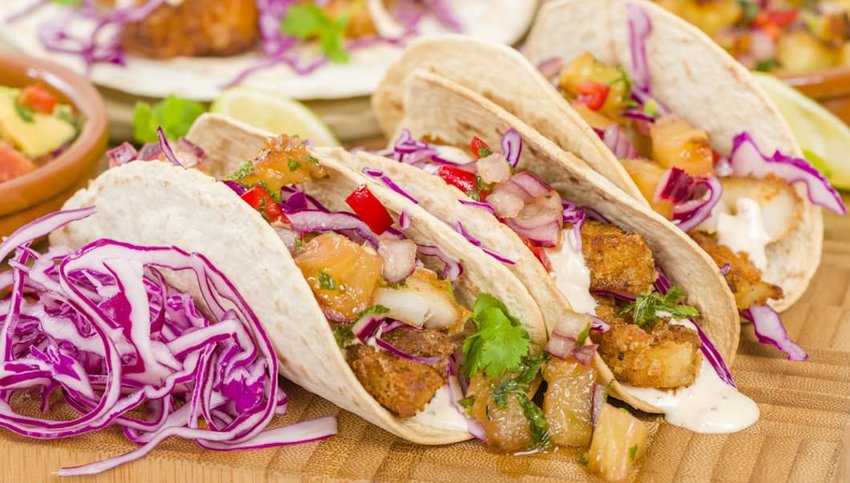 You'll also find no shortage of more traditional Mexican dishes in America. Many Jalisco, Puebla and Oaxaca specialties can be found in countless restaurants and food stands across the country. Depending on where you are, you can even find Yucatecan cuisine, which is markedly different from the rest of Mexico and characterized by some serious spice from the habanero peppers used in many dishes.
Traditional Dishes to Try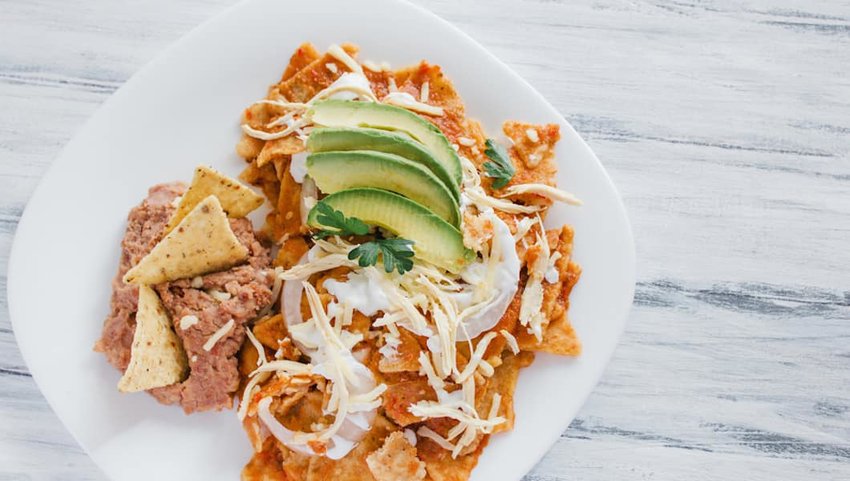 While Americanized Mexican dishes are an important part of our culinary landscape, the popularity of traditional Mexican cuisine is also on the rise. Here are some dishes to be on the lookout for when you're craving some more traditional eats:
·   Mole: Mole is a sauce that comes from different regions, but Oaxaca and Puebla are probably the most famous. Ingredients vary but rely on a large selection of spices to create this beloved velvety sauce.
·   Chilaquiles: Believed to date back to Aztec times, chilaquiles are almost like breakfast nachos, but better. Chilaquiles consist of crunchy tortilla pieces drenched in a chili salsa and then topped with a variety of different ingredients like onions, eggs, queso fresco and crema.
·   Torta: A torta is basically a Mexican sandwich. You'll see different names depending on where you are, and ingredients vary by region. They can be eaten cold or hot and are delicious day or night.
·      Carnitas: Carnitas originated in Michoacán and are usually made with pork and red or green salsa. They can be eaten as a main dish or added to tacos, burritos, etc.
·      Huevos Rancheros: This breakfast dish has fried eggs on top of crispy corn or flour tortillas, salsa fresca, beans and/or rice.
·      Tamales: Tamales vary by region, but you'll primarily see ones made with masa, filled with meat, wrapped in corn husks and then steamed.
·      Pozole: This soup or stew includes ingredients like hominy and pork and is garnished with radishes, cabbage or lettuce, onion, oregano and limes. There are different colors of pozole — red, white and green to represent the Mexican flag. One of the most common styles is red from Jalisco.
·   Cochinita Pibil: One of the most well-known dishes from the Yucatan, pibil, refers to the cooking method where foods are wrapped and cooked underground. Cochinita pibil is eaten as a main course or can be added to tacos. In the Yucatan, you'll also find it on salbutes, sopes and panuchos.
·      Al Pastor Tacos: Tacos al pastor is one of the most beloved Mexican eats, but they are actually a fusion of Middle Eastern shawarma and guajillo-rubbed pork from Mexico City. The best al pastor tacos are soft corn tortillas filled with pastor meat, chopped onion and cilantro and a piece of pineapple on top.
High-End Mexican Cuisine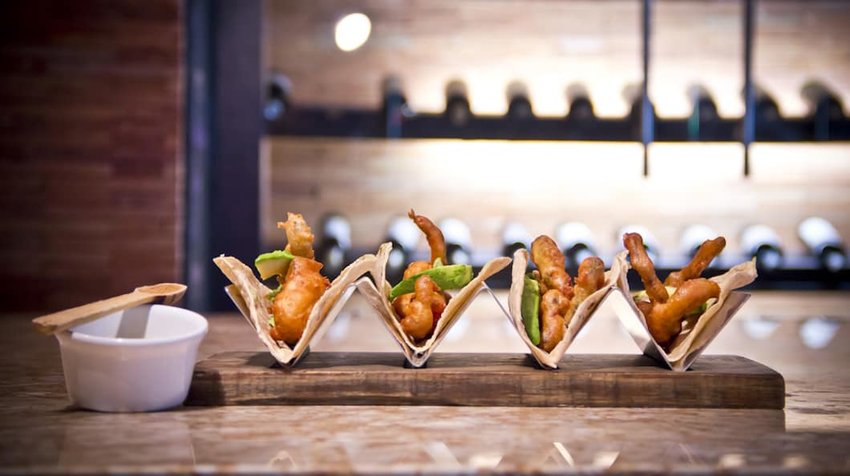 There are numerous chefs that have taken Mexican cuisine to new heights in America. One of these is Enrique Olvera, who has the highest-rated restaurant in Mexico on Latin America's 50 Best. He already has several restaurants stateside, with two new projects expected to open later this year in Los Angeles. His creativity and use of obscure, locally-sourced ingredients showcase the versatility of Mexican cuisine, proving there's even a place for it in the fine-dining scene.  
Enjoy this article? Share it with a friend
All featured products and deals are selected independently and objectively by the author. The Discoverer may receive a share of sales via affiliate links in content.
Discover the World's Best Destinations, with your free weekly travel guide sent straight to your inbox.
Welcome to The Discoverer!
We are so excited to fill your inbox with discoveries from around the world! You can expect your first edition to arrive on Monday. Until then, feel free to check out our previous editions.