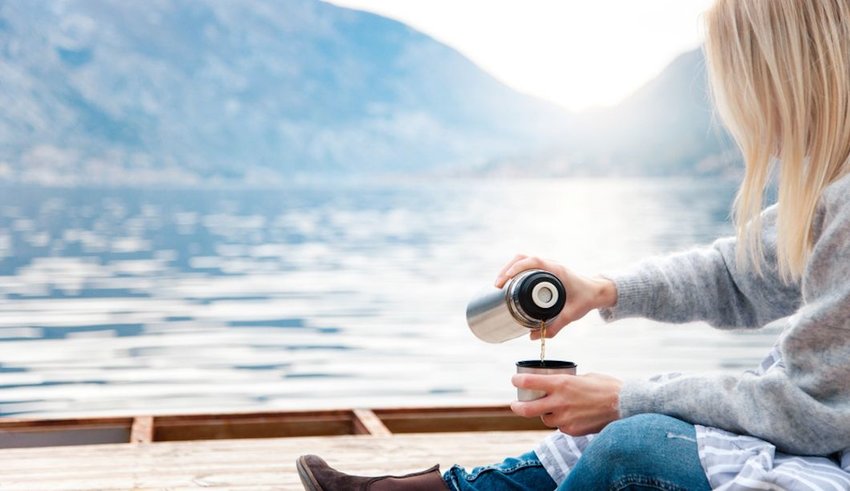 The Best Travel Thermoses
WE KNOW THERE ARE QUESTIONS AROUND TRAVEL AMID THE CORONAVIRUS (COVID-19). READ OUR NOTE TO READERS HERE.
While pumpkin-infused coffee may be a topic up for debate, one's need for a travel thermos is not. Not only are thermoses eco-friendly, but they're an easy way to take beverages on the go. Regardless of your preferred liquid refreshment — coffee, tea, or hot cocoa — a good travel thermos keeps it warm and prevents spills. The best travel thermoses work with your needs and will last for the long-haul. Read on to see our picks for the best travel thermoses on the market.
Best All-Around: Contigo AUTOSEAL Travel Mug

Available in a variety of sizes and colors, the Contigo AUTOSEAL Travel Mug has got the goods to please even the pickiest of beverage drinkers. Its AUTOSEAL lid technology allows you to take your thermos anywhere and everywhere — from tossing it in your bag to letting it roll around on your car floor. The insulated, stainless steel container keeps beverages hot for hours, which means the coffee you pour when you leave for work will still be hot at lunchtime. Since it only costs $13.99, it's also the best bargain of the bunch.
Best Coffee Thermos: YETI Rambler Stainless Steel Mug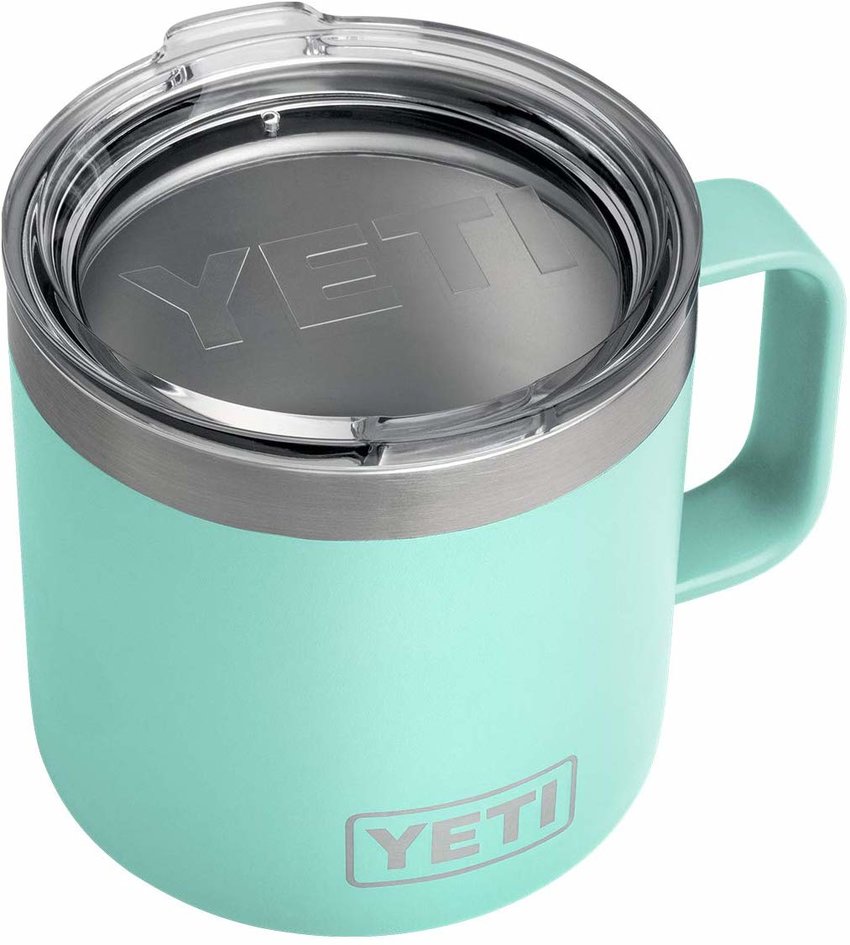 The YETI brand has become synonymous with durability and the Rambler Stainless Steel Mug is no different. As a hybrid between a thermos and a coffee cup, the Rambler is perfect for someone who wants to take their coffee on the go, but doesn't want to sacrifice the feeling of a traditional mug. As a result, you may find yourself using it at home, at the office, or even on a camping trip. Regardless of where you take it, you'll love the feeling of wrapping your hands around this thermos for that first sip.
Best Espresso Thermos: KeepCup Reusable Coffee Cup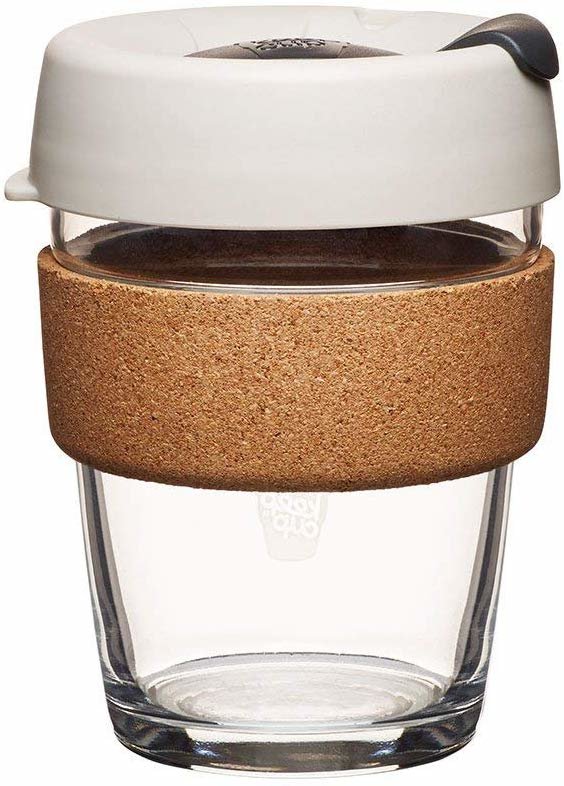 If you're the kind of person that refuses to make coffee at home, the KeepCup Reusable Coffee Cup is your kind of mug. The 12-ounce mug is just the right size for made-to-order espresso drinks — be it a double americano or an extra foamy cappuccino. Latte lovers will be happy to know the wide-set rim allows for baristas to work their magic with latte art. Best of all, using your travel mug in place of a to-go cup saves resources and minimizes single-use plastics. Sounds like a win-win to us.
Best Tea Thermos: Zojirushi Travel Mug

For all the loose-leaf tea drinkers out there, Zojirushi's Travel Mug was designed with you in mind. To take your tea on-the-go, scoop your favorite blend into the thermos' tea filter, add hot water, tighten the lid, and walk out the door. Within 10 to 15 minutes, your tea will be steeped to perfection and be ready to drink. Making tea has never been so easy.
Best Versatility: Hydro Flask Food Flask Thermos Jar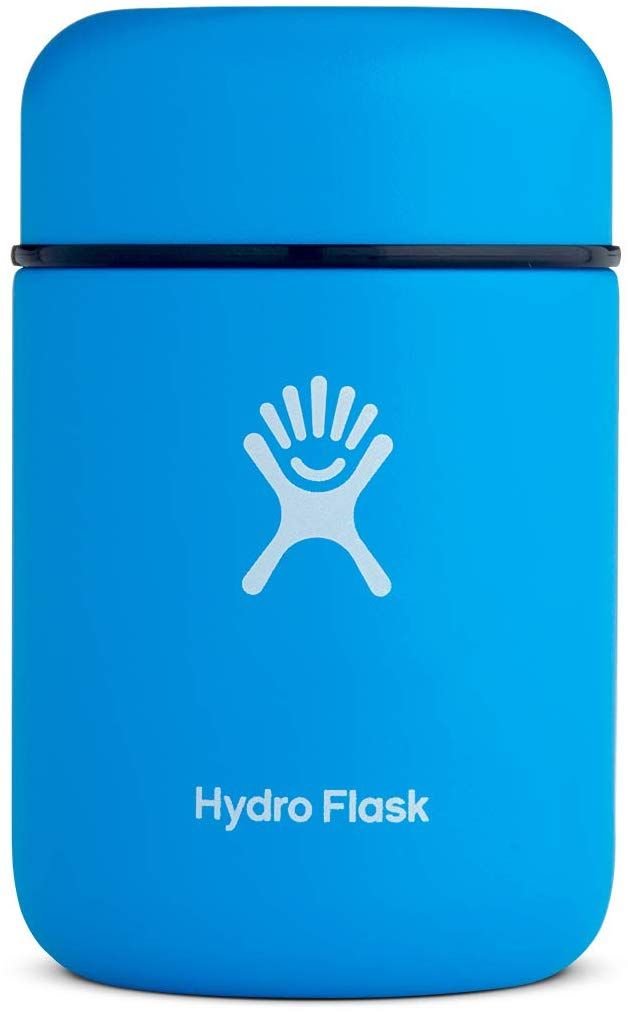 If you're searching for a thermos to meet your many food and beverage needs, look no further. Available in two sizes — 12 and 18 ounces — the Food Flask Thermos Jar from Hydro Flask is extremely versatile. The wide-rimmed thermos will work for a variety of beverages, but it was designed with food in mind. The insulated container will keep hot food hot and cold food cold. Plus, it's hardy enough for any adventure and convenient enough to fit inside your pack. Whether you're taking hot cocoa on the ski hill or gazpacho on your picnic, this thermos can adapt to your lifestyle.
Best Technology: Ember Temperature Control Travel Mug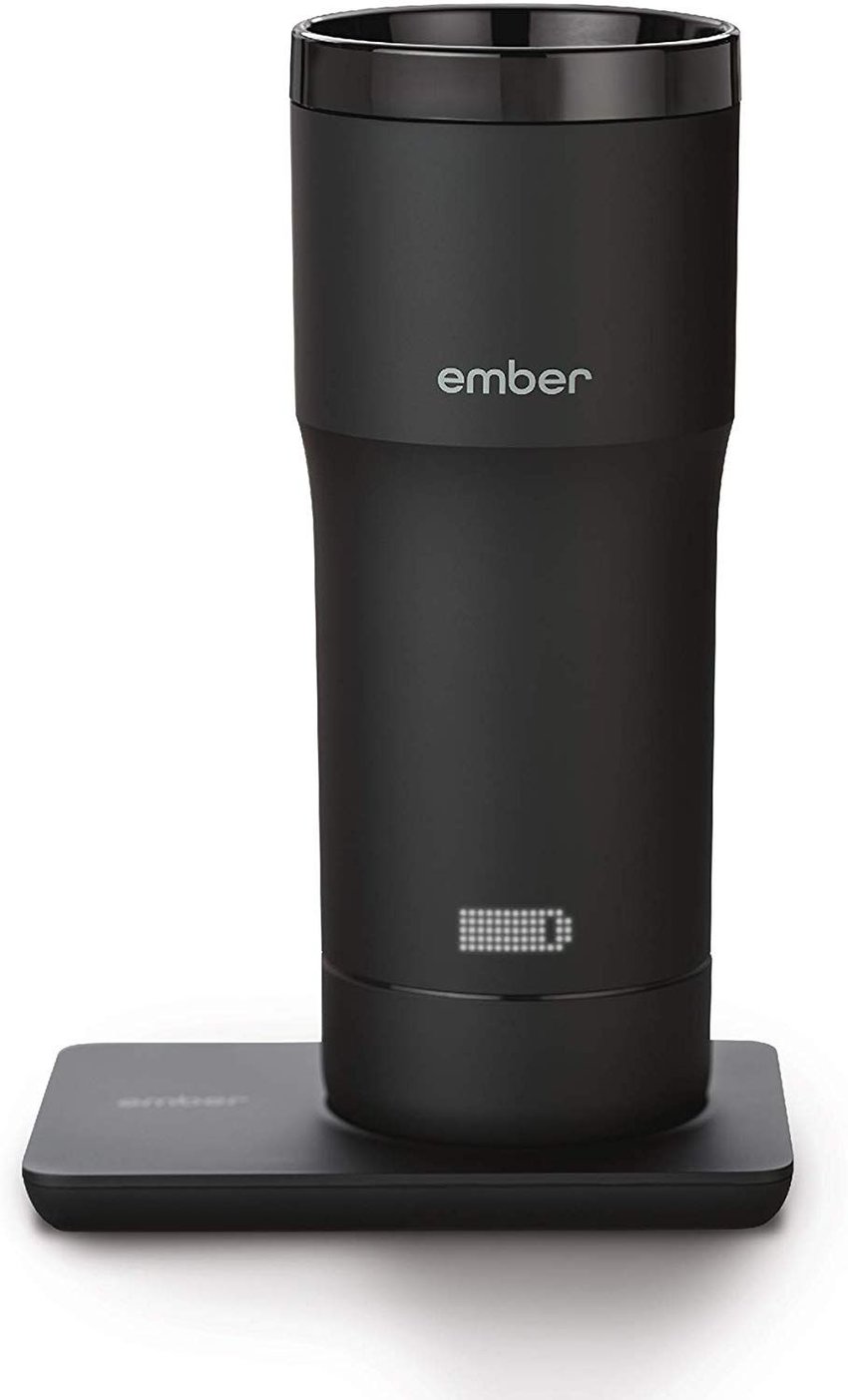 For all the temperature-obsessed techies out there, the Ember Temperature Control Travel Mug is going to be your new favorite thermos. Through the use of a smartphone app, this travel mug is able to change its contents to the designated temperature of your choice. Starting at 135 degrees Fahrenheit, your beverage can be adjusted anywhere between 120 and 140 degrees. If you're in a meeting or have to run an errand, the mug's charging coaster will keep your coffee devastatingly hot or perfectly cool. The only downside? The mug's advanced technology features come with a high price tag, so be prepared to fork over some cash.
Enjoy this article? Share it with a friend
All featured products and deals are selected independently and objectively by the author. The Discoverer may receive a share of sales via affiliate links in content.
Discover the World's Best Destinations, with your free weekly travel guide sent straight to your inbox.
Welcome to The Discoverer!
We are so excited to fill your inbox with discoveries from around the world! You can expect your first edition to arrive on Monday. Until then, feel free to check out our previous editions.