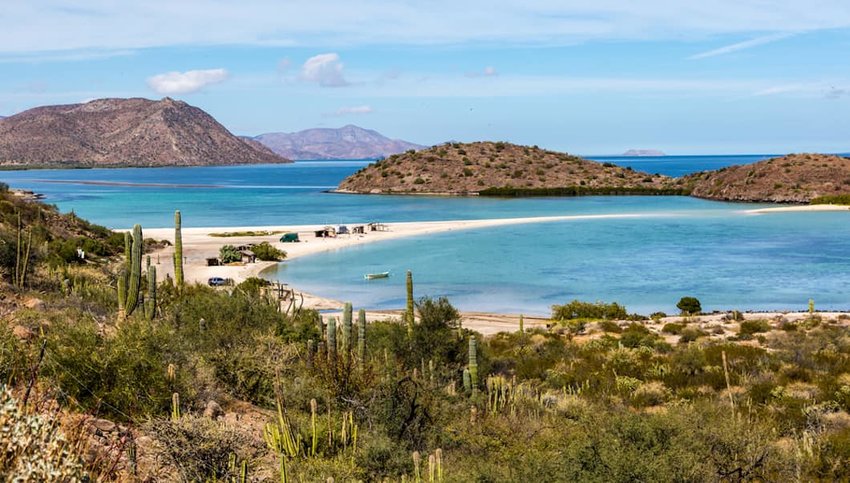 The Best of Baja California
Party spots like Cabo San Lucas and Ensenada often get top billing when people think about visiting Baja, but there is so much more to see and do along this nearly 800-mile peninsula. Despite the popularity of some beach towns, the peninsula still has large areas of undeveloped land, which is why you may hear it referred to as "La Frontera" by some locals. If you're planning a trip to Baja, we've compiled some essential information to know about the region so you can experience the best of Baja California.
Where to Go in Baja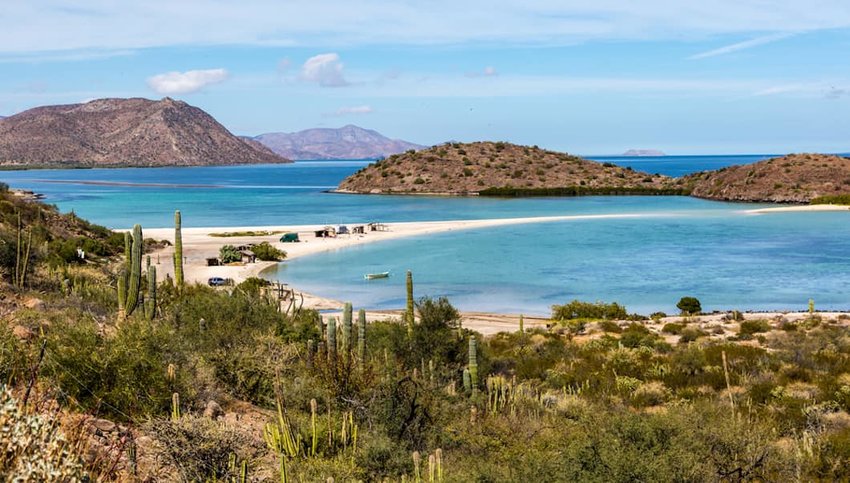 Baja offers something for everyone. Whether you're looking for culture, great food, endless adventures or just beautiful beaches to lounge around on, this Mexican state has something for you. We've highlighted just a few of the more popular destinations along the peninsula.
The Best All Around — Cabo
Cabo is actually two adjacent towns — Cabo San Lucas on the Pacific Ocean side and San Jose Del Cabo, which is on the Sea of Cortez. This is why you often here Cabo referred to as Los Cabos. A raucous party town at night, the area is also home to myriad adventures, from parasailing to horseback riding through some stunning desert scenery. Take note: swimming is prohibited on most beaches in Cabo San Lucas due to the rough Pacific Ocean waters.
The Best for Culture — Todos Santos
You'll find this charming colonial town an hour north of Cabo. Todos Santos is relaxed, and you'll find everything from an old fishing port with a resident sea lion colony to famous surf spots like Cerritos Beach. Relatively untouched by the tourist scene, you can walk pretty cobblestone streets by day, exploring handicrafts and art galleries, and then cozy up with a glass of wine in a romantic restaurant at night.
The Best for Relaxing on the Beach — Balandra
Balandra is a bay leading out to the Sea of Cortez, and features extremely calm and shallow waters. Dip in the stunning turquoise waters and see if you can spot the  manta rays that call the bay home.
The Best for Nature — Isla Espíritu Santo
Welcome to Holy Spirit Island, which was named a UNESCO World Heritage Biosphere Reserve, meaning it's home to some stunning landscapes ripe with lush vegetation and active wildlife. Explore blue water lapping tall, terracotta-colored cliffs and enjoy activities like kayaking, snorkeling and more.
The Best of Both Worlds — Loreto
Loreto has everything from colonial buildings with a traditional Mexican feel to uninhabited islands teeming with marine life. If those postcard images aren't enough, the city's backdrop is the Sierra de la Giganta mountains where you can explore prehistoric cave paintings.
The Best for a Party — Tijuana
Once a gritty weekend escape for Southern California residents, Tijuana has blossomed into a popular travel destination with a booming art, dining and craft beer scene. It's still the best place in Baja for a party, but don't miss out on the thriving galleries and hip restaurant culture.  
The Best for Families — Mulegé
An oasis town located at the mouth of a river, Mulegé has no shortage of things to see and do. Aside from idyllic beaches and an abundance of delicious eats, this area is home to some of the oldest rock paintings found in the Americas, some of which are believed to date back over 7,000 years. Explore the old prison, constructed without bars since escaping from the remote town would've likely resulted in death.
What to Do in Baja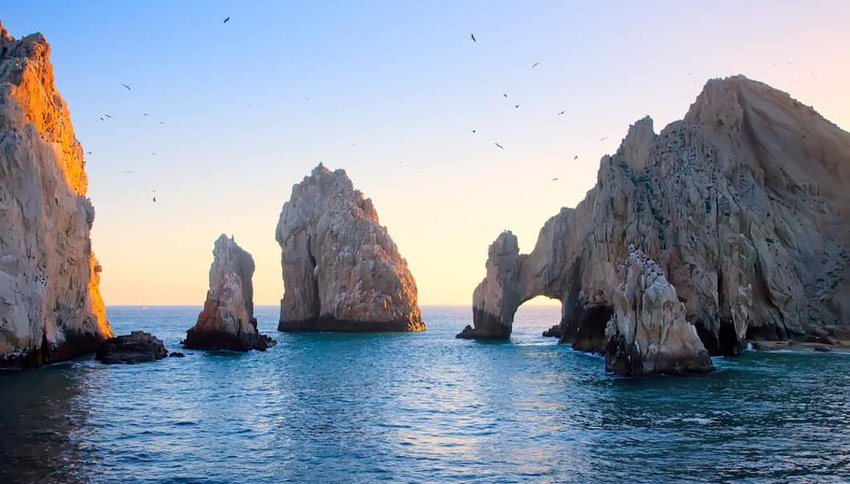 Wondering what to do in Baja? Here are a few of the peninsula's best activities:
·   Deep Sea Fishing: Spots like Cabo are renowned for the Big Three: blue marlin, black marlin and sailfish. There is no shortage of private and shared charters you can book, especially in Cabo.
·      Surfing: The Pacific Ocean side of the peninsula tends to have rougher waters, which means waves. Where there are waves, there are surfers. You'll find surf spots all along the coast and some of the East Cape as well. If you've never been surfing, there are places where you can take classes and rent gear.
·   Diving: Multiple areas along the peninsula are fantastic diving destinations. Jacque Cousteau repeatedly visited the area because of its abundant marine life, especially in the Sea of Cortez.
·   Swim with Whale Sharks: From November to May, there is a good chance you could go diving or snorkeling with whale sharks in La Paz and Cabo San Lucas.
·   Whale Watching: February is probably the peak month to visit Baja, and this is when it is teeming with visitors hoping to get a glimpse of the migrating grey whales.
Food and Wine in Baja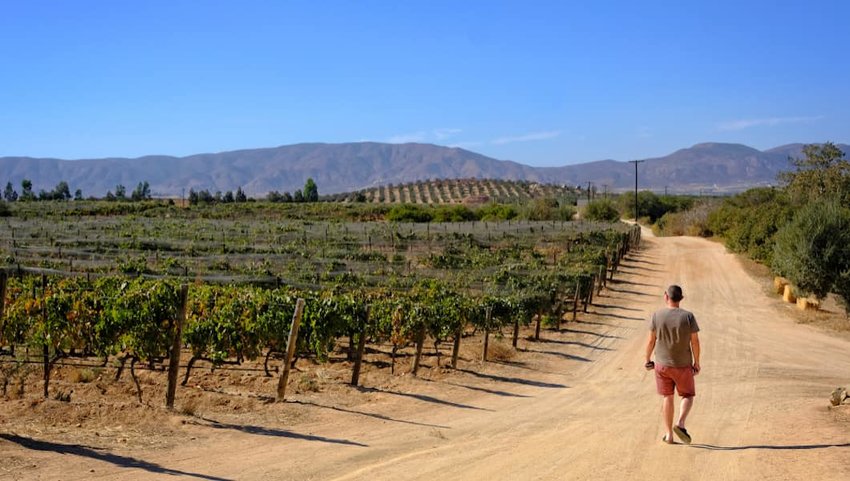 The gastronomy scene in Baja has exploded in recent years. You'll find everything from hole-in-the-wall taquerias to some of the world's best restaurants. Not surprisingly, seafood is the star of most dishes here. Baja is also known as the birthplace of the fish taco, Caesar salad and Clamato drink. But, did you know there are claims that the margarita was first invented here as well?
Oenophiles will want to take special note of the Valle de Guadalupe. A majority of Mexico's wines are produced right along the Baja peninsula in the Valley of Guadalupe, an area around 60 miles south of Tijuana. Vineyards here benefit from a Mediterranean climate and the cooling winds from both the Gulf of Mexico and the Pacific Ocean. Many of the wines produced here are exported to the United States, so if you find one you like, there's a good chance you can get more bottles when you return home.
Prefer a good craft beer over wine? Inspired by the craft beer scene in San Diego, there are a number of artisanal breweries that have popped up along the peninsula.
Enjoy this article? Share it with a friend
All featured products and deals are selected independently and objectively by the author. The Discoverer may receive a share of sales via affiliate links in content.
Discover the World's Best Destinations, with your free weekly travel guide sent straight to your inbox.
Welcome to The Discoverer!
We are so excited to fill your inbox with discoveries from around the world! You can expect your first edition to arrive on Monday. Until then, feel free to check out our previous editions.