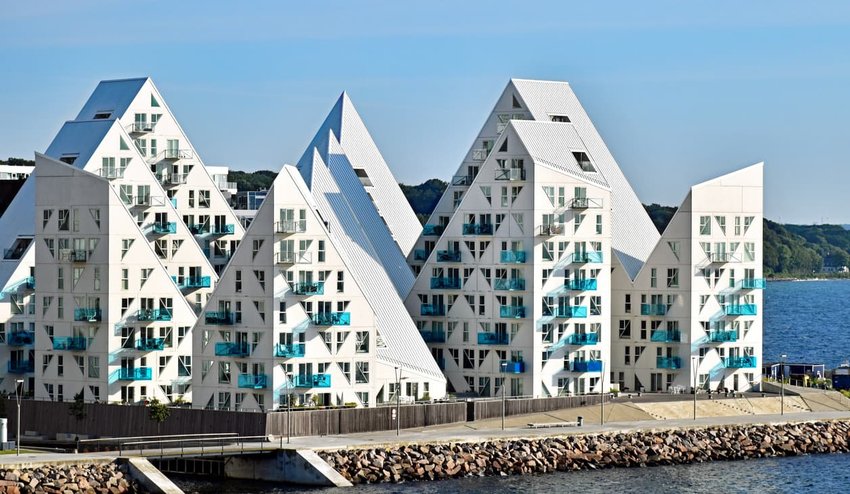 The Best Cities For Architecture Lovers
While a city might be renowned for its food, music or culture, it's built upon its architecture. Providing the setting for every experience and a backdrop of our memories, visual design can transport us. Bricks and mortar represent the ideology of a place and time, the spirit and essence of a region and its history. Whether you're an architecture lover with a penchant for lofty skylines or gravity-defying bridges, classic or modern styles, there are cities that are sure to wow you. We've picked out some of the most inspiring architectural destinations that should be on every enthusiast's bucket list.
St. Petersburg, Russia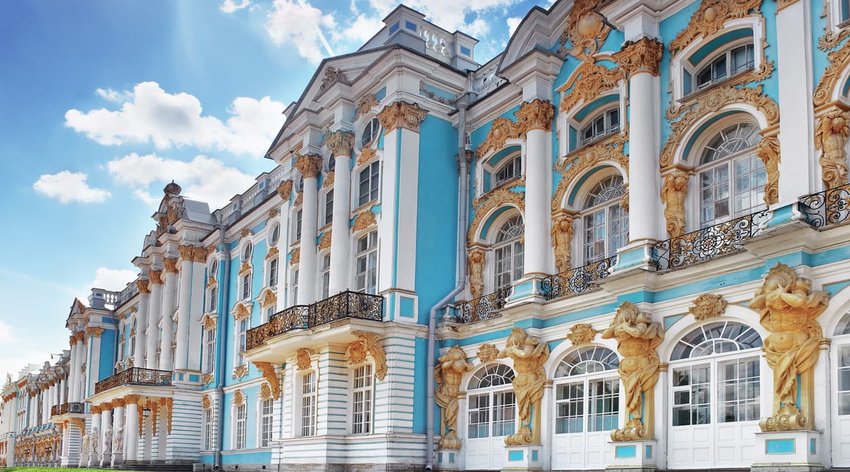 St. Petersburg is defined by the 18th century Rococo movement that took over the Baroque style that came before it. Both forms are known for being richly decorated, but Rococo adds a unique twist with pale-colored curves and secular themes. Female rulers of the time fell in love with the style, the Catherine Palace being the most famous example. Elsewhere in the city, baroque and neoclassical forms still reign with cathedrals and palaces galore. You can get even more variety to feed your architectural hunger with the Soviet architecture of the Red Banner Textile Factors and high-tech constructivist art of Pulkovo Airport.
Miami, Florida, USA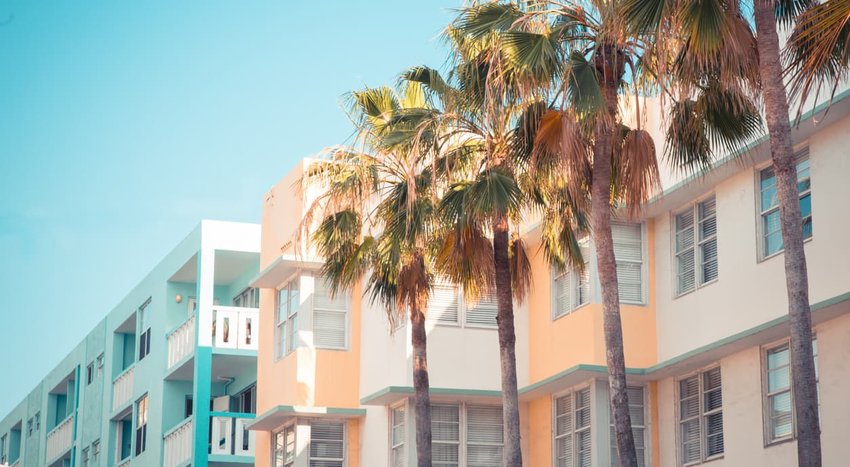 Miami Beach's Historic District is home to one of the largest collections of Art Deco architecture in the world. The symmetrical and geometrical patterns were built in the 1920s intending to transform the city into an ultra-modern tourist spot. Pastel-colored low-rise buildings were designed with curved corners to invoke the feeling of fluidity and movement. The buildings still radiate a certain elegance today, and each curve leads to another architectural delight. Amble down Ocean Drive and Collins Avenue to see some of the most lavish examples.
Barcelona, Spain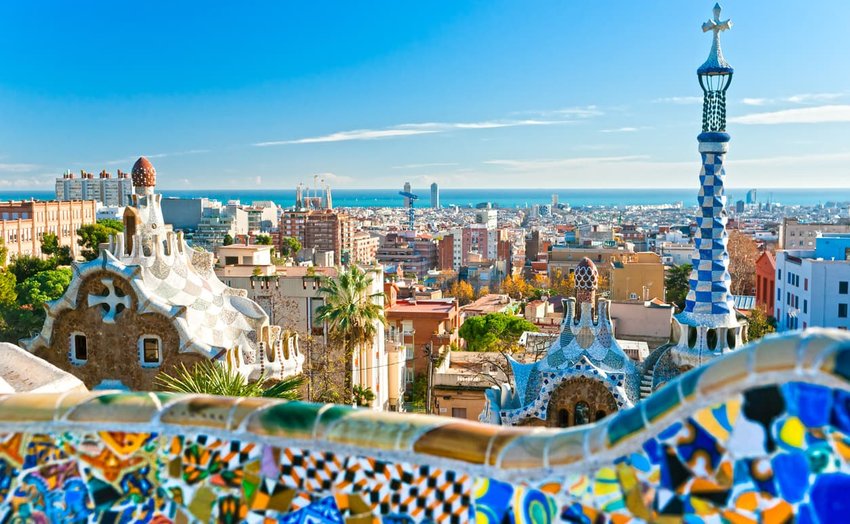 The early 19th-century architect, Antoni Gaudí, made Barcelona his home and artistic playground. Taking inspiration from gothic and oriental techniques, his creations were aimed at creating organic urban spaces. His signature style is centered around stained glass mosaics, undulating stonework and ironwork. Examples of his work are everywhere in the city, from the incredible Park Guell that offers a hilltop escape from city life to La Sagrada Familia, Gaudi's unfinished masterpiece, which towers above you from street level. Today, the city is still synonymous for forward-thinking design. Barcelona Design Week offers participants the chance to re-evaluate historic architecture and promote creativity and innovation.
Chandigarh, India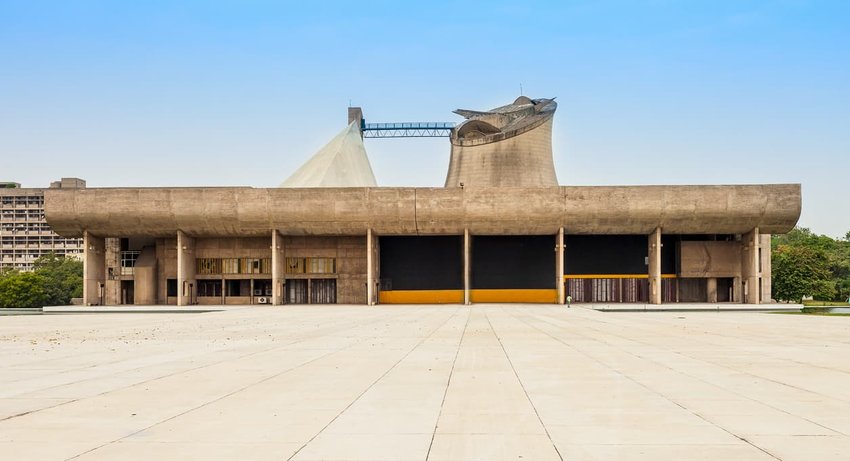 Swiss modernist architect, Le Corbusier, was tasked with designing Chandigarh upon the dissolution of the British government from India in 1947. The Prime Minister wanted to break free from past traditions and built the city from the ground up. The 15,000-acre super grid of exposed masonry and concrete is peppered with eccentric sculptures and has become a UNESCO World Heritage Site. The city is a splendid example of the merging of politics with architectural vision, using design to safeguard the Muslim population from the Hindu majority.
Dubai, United Arab Emirates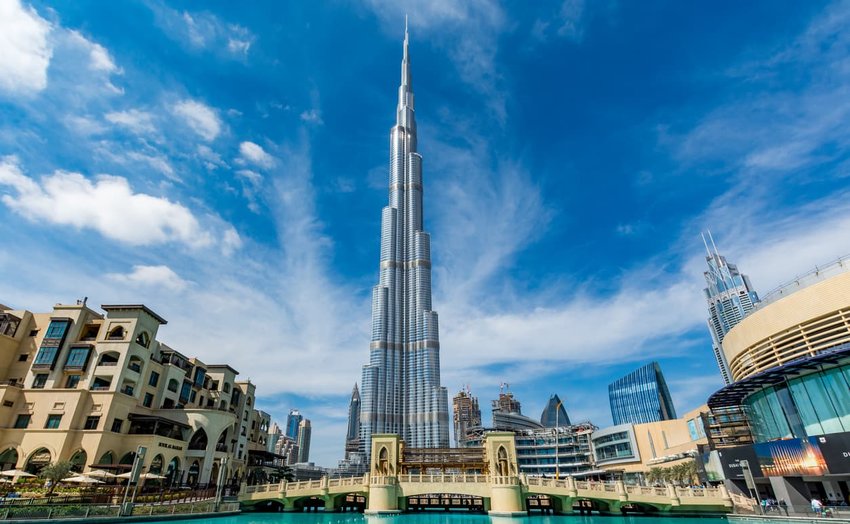 Dubai has to be high up on any architecture lover's must-see places. The city's incredible vision and architectural exploits are truly awe-inspiring and have transformed the city over the last ten years. The fast development has attracted top contemporary architects who have each left their mark and contributed to the outdoor design mania. The incredibly high Burj Khalifa, stands at over 828 meters, making it the world's tallest building. Meanwhile, the sail-styled Burj Al Arab hotel denotes Dubai's skyline. New construction continues to pop up in the city with underwater hotels and rotating buildings amongst the architectural feats to be feasted upon.
Tel Aviv, Israel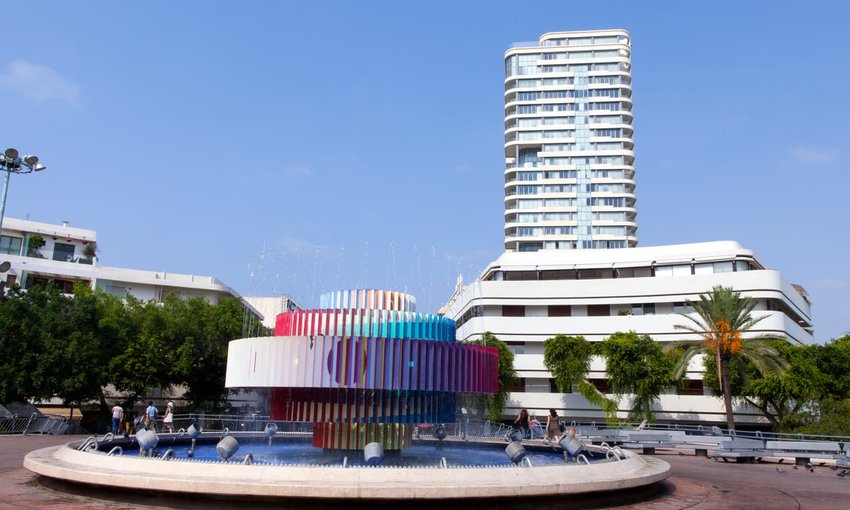 Tel Aviv has been renowned for its architecture since the city was founded and present-day buildings are equally as fascinating. Many of its original buildings were built in the 1930s to accommodate immigrants from Europe. The architects were Bauhaus-trained and combined the modern style's affordable and functional techniques with curved lines and white walls. The result is a habitable city that blends beautifully with its environment. The 'White City' as it is now known consists of 4,000 buildings and has been recognized as a UNESCO World Heritage Site. More recent additions have added a higher architectural line, including The Azrieli Centre with its three platonically-shaped skyscrapers standing at 154 meters tall.
Aarhus, Denmark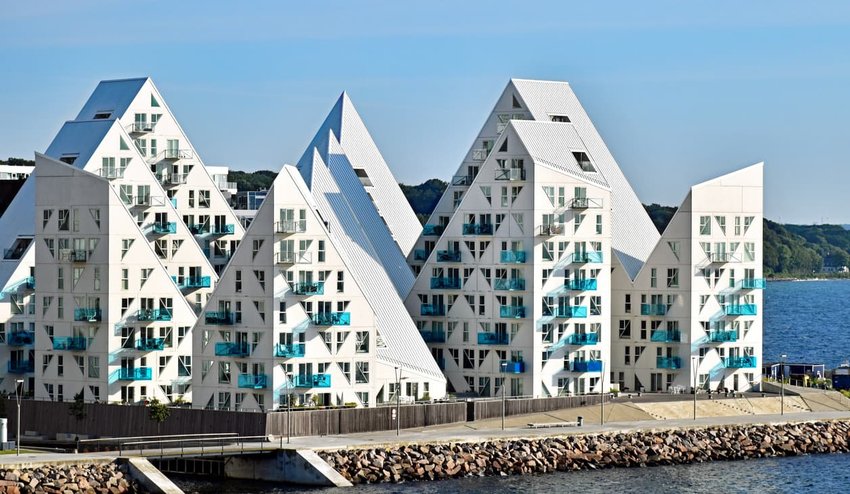 The name of this city sounds like it evolved from the word architecture and the buildings that live there represent styles from the middle ages to present day. Amazing feats of engineering are scattered on almost every street. Incredible structures like the waterfront 'iceberg' building appear as though they've arisen on a tectonic plate, jutting out of the water. The ARoS Art Museum plays with the texture and reflection of colorful curved glass, offering visitors a rainbow panorama. For architecture enthusiasts who want to get more hands-on, there are glass-blowing and clay workshops offering a greater understanding of some of the unique methods on display throughout the city.
Enjoy this article? Share it with a friend
All featured products and deals are selected independently and objectively by the author. The Discoverer may receive a share of sales via affiliate links in content.
Discover the World's Best Destinations, with your free weekly travel guide sent straight to your inbox.
Welcome to The Discoverer!
We are so excited to fill your inbox with discoveries from around the world! You can expect your first edition to arrive on Monday. Until then, feel free to check out our previous editions.