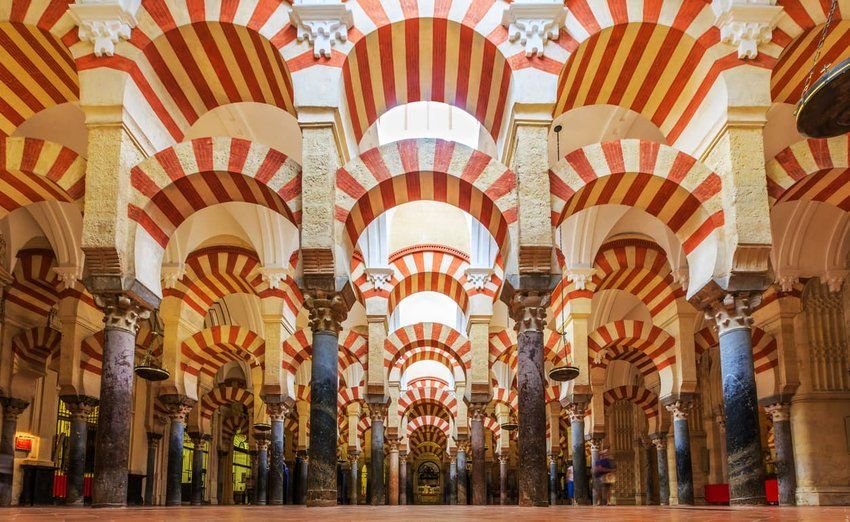 The 10 Coolest Buildings from Around the World
Residential, commercial, or industrial, we love it when architects go to town with an original design. Whether they build something quirky, unique, or just plain funky, witnessing their creative vision brought to life is one of the reasons we love to travel. Here are our picks for the ten coolest buildings from around the world.
Guggenheim Museum, Bilbao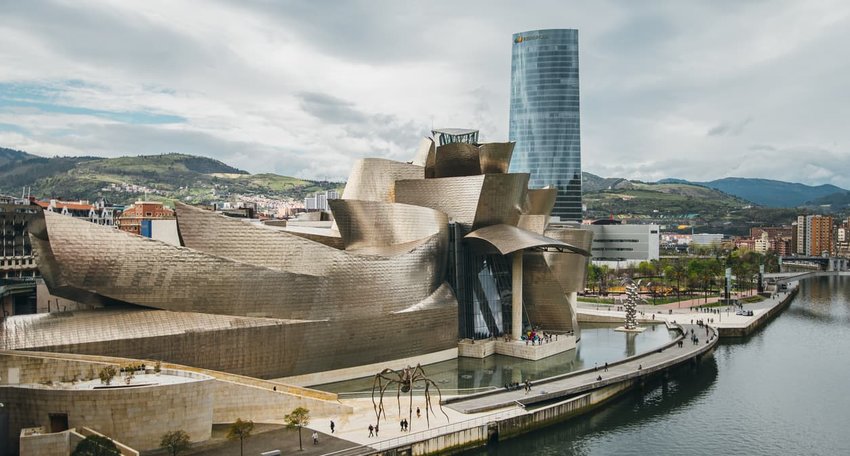 Spain's grittiest northern industrial town upped the glam factor when it welcomed the Guggenheim to the banks of the Nervion River. This Frank Gehry classic was inaugurated in 1997 and has been a favorite with locals and visitors ever since. Inside you'll discover modern and contemporary art, but it's the external design that stuns visitors. Its random, titanium-clad curves catch the light, leading the New York Times Magazine to praise its "mercurial brilliance".
Dancing House, Prague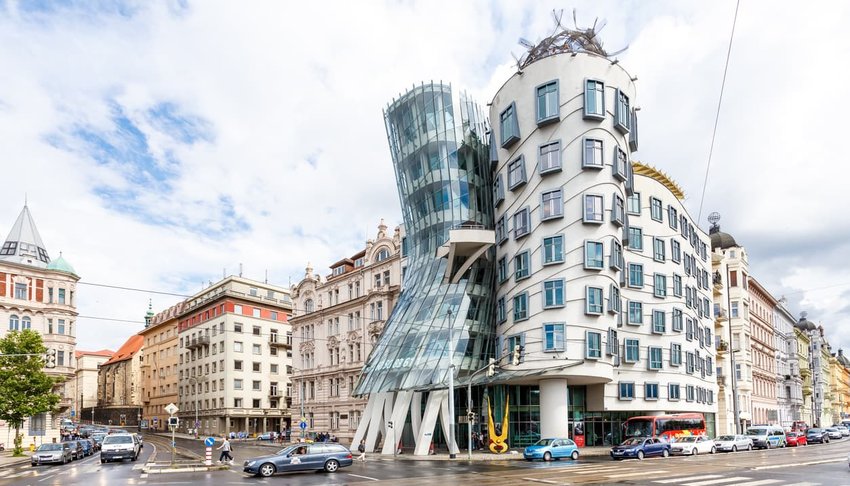 The distinctive shape of the Dancing House makes it one of the Czech Republic's (and Europe's) most recognizable buildings. First nicknamed Fred and Ginger after the famous dancing duo, it polarized opinion in the city. The then-president Havel loved it, but some of Prague's residents felt it was incongruous against the city's many Baroque and Gothic structures. Love it or hate it, you have to agree the Dancing House makes quite a statement and that in itself is pretty cool.
Mezquita, Córdoba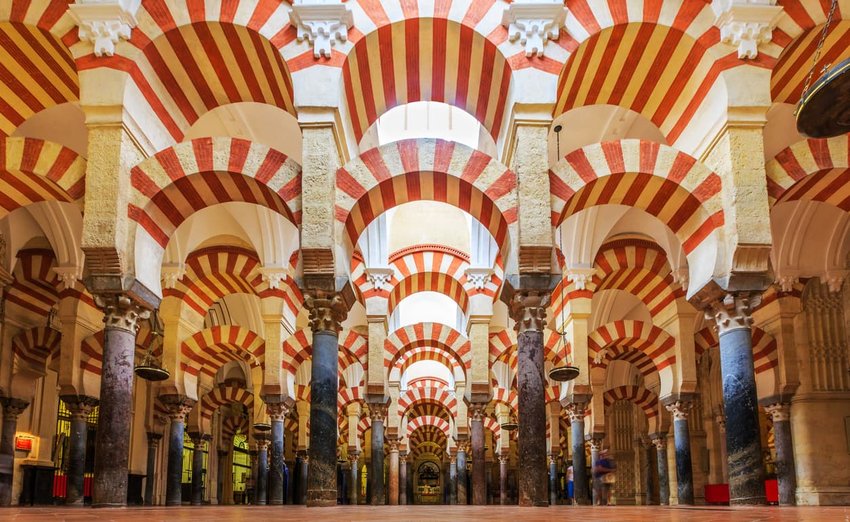 Proving that a building doesn't have to be new to be cool, Córdoba's Mezquita is a treat for the eyes. This is one of the finest examples of Islamic architecture anywhere in the world. Its repeated arches create the illusion of space even when tourists crowd its cavernous interior. Originally a mosque, converted to a cathedral in 1236, this is one of Spain's most incredible buildings.
The Shard, London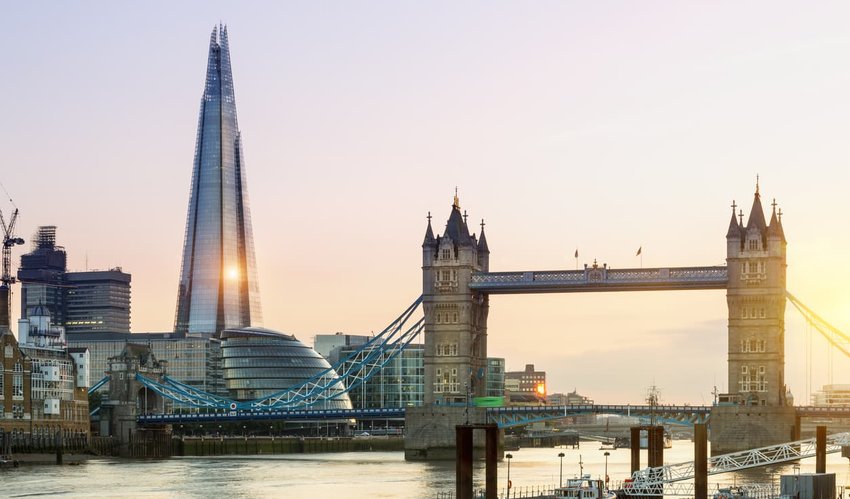 For many years, London remained a low-rise city, but in recent decades, a clutch of shiny skyscrapers has sprung up from its historic streets. At 306m, the Shard, near London Bridge, is the tallest, its spire often cocooned in mist or cloud, adding an ethereal quality to the design. Home to a collection of offices, restaurants, and the luxurious Shangri-La Hotel, the Shard has quickly become a fixture of the London skyline.
Bird's Nest Stadium, Beijing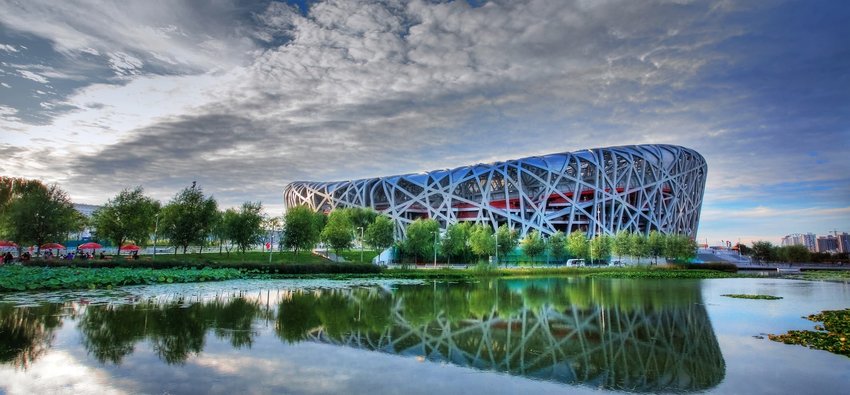 Officially called the National Stadium, the latticework of this Beijing sporting venue gave it the nickname "Bird's Nest." Designed by Herzog & de Meuron, it employed Chinese artist Ai Weiwei as artistic consultant, bringing to life a grand vision. The stadium opened for the 2008 Summer Olympics, and has mostly remained a tourist destination. However, it will be used again for the 2022 Winter Games.
Silo Hotel, Cape Town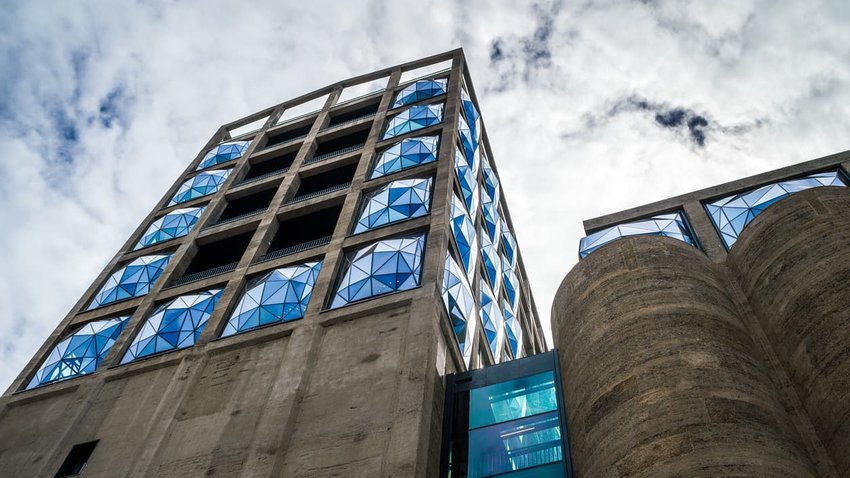 Converted from a grain silo, this extraordinary structure is one of Cape Town's most admired buildings. Hotel rooms have been designed to allow the bulging, bug-eyed windows to take center stage. Meanwhile engineers hollowed out the interior to form a breathtaking atrium that houses the Zeitz MOCAA contemporary art gallery.
Lotus Temple, New Delhi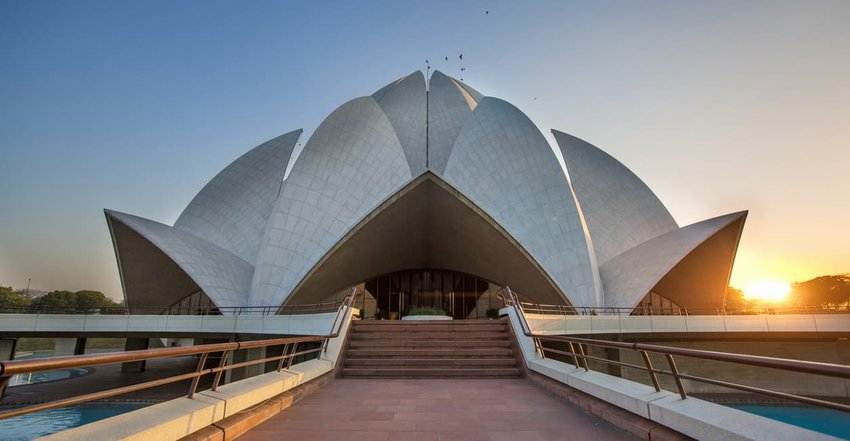 The award-winning Lotus Temple has been a crowd pleaser since it opened in 1986. This elegant Bahá'í place of worship features 27 marble-clad petals, with trios forming a nine-sided flower. With a capacity for 2,500 people, the building has attracted visitors from all over the world, making it one of the most visited buildings.
Burj Khalifa, Dubai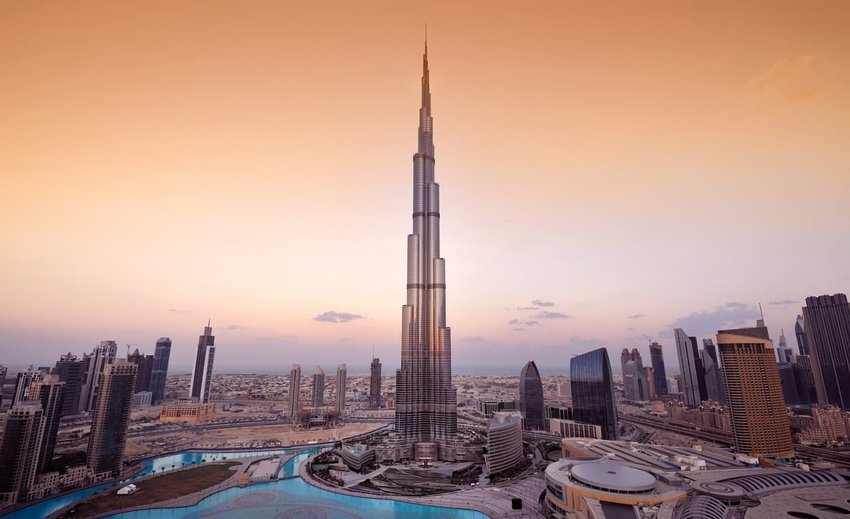 There's a glut of cool buildings to pick from in the United Arab Emirates, but we'd be remiss if the tallest building in the world didn't make it onto this list. Burj Khalifa rises 828m into the sky above what was, until a relatively short time ago, untouched desert. It's been the world's tallest building for the past decade, along with a few other accolades including highest number of stories (160) and tallest service elevator in the world.
Catedral Metropolitana Nossa Senhora Aparecida, Brasilia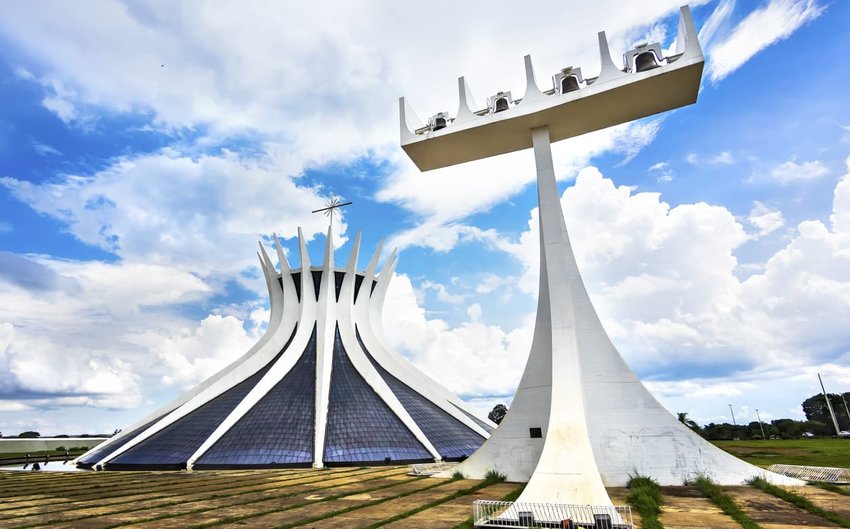 You don't have to look far in Brazil's capital city to stumble upon an example of acclaimed architect Oscar Niemeyer's work. When it comes to achingly good design, the hyperboloid shape of his white cathedral sets the building apart and it's been featured in lists since it topped out in 1970.
The Chapel of the Holy Cross, Sedona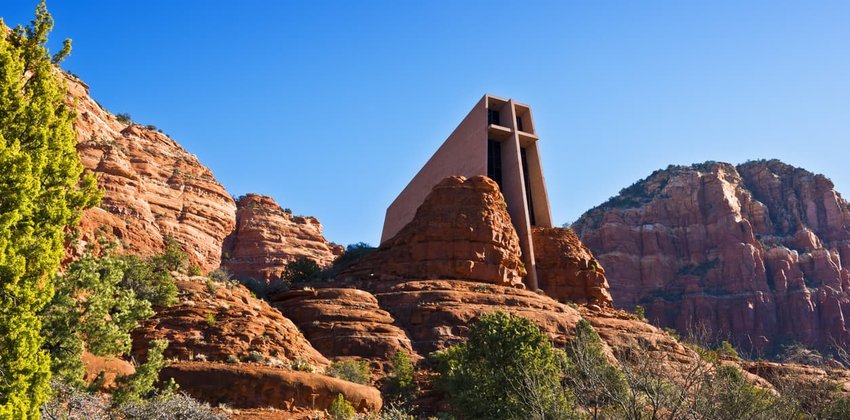 Striking in its simplicity and making use of its gorgeous natural setting, this church in Sedona is a staple of the American West. The Catholic church rises out of the red rock face, its stained-glass windows glittering in northern Arizona's near-constant sunshine. Completed in 1956, the church has become a growing attraction in an area already characterized by gorgeous scenery.
Enjoy this article? Share it with a friend
All featured products and deals are selected independently and objectively by the author. The Discoverer may receive a share of sales via affiliate links in content.
Discover the World's Best Destinations, with your free weekly travel guide sent straight to your inbox.
Welcome to The Discoverer!
We are so excited to fill your inbox with discoveries from around the world! You can expect your first edition to arrive on Monday. Until then, feel free to check out our previous editions.