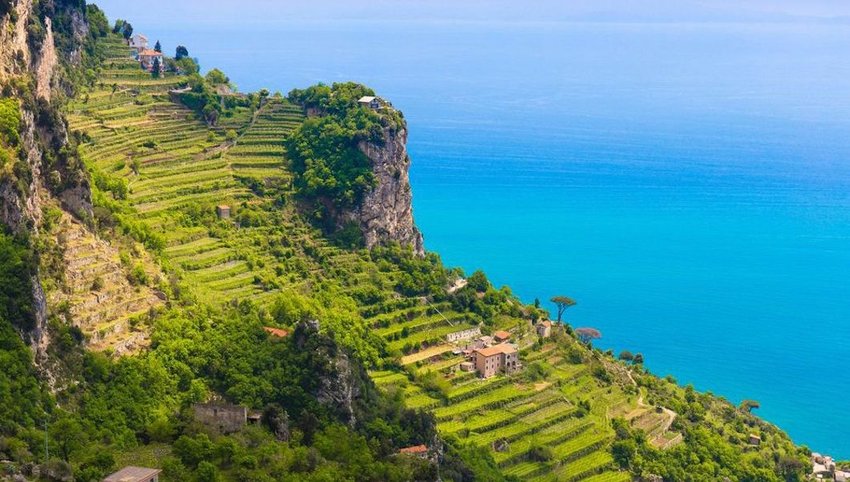 The 10 Best European Hikes to Take This Summer
Europe is filled with rich history, beautiful landscapes and enough adventure to satisfy antsy explorers. During the summertime, tourists flock to the continent for some of the best European hikes that are guaranteed to take your breath away —literally and figuratively, depending on how skilled a hiker you consider yourself. If you find yourself in Europe this summer, check out one of these ten incredible hikes.
West Highland Way, Scotland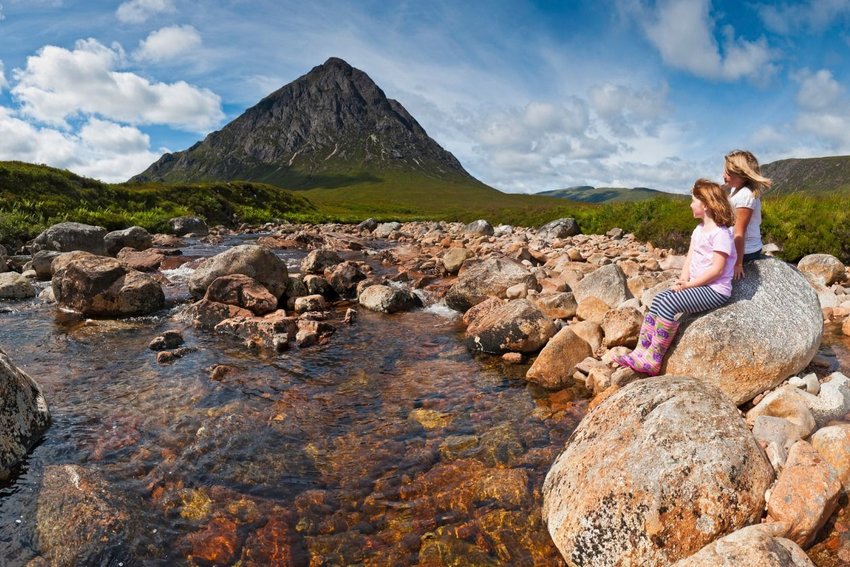 The West Highland Way trail stretches over 96 miles from Milngavie to Fort William in Scotland. To see all that this trail has to offer, hikers need to plan ahead considering each section of this route features varying terrain. Thankfully, the trail is split up into eight different sections, which allows hikers to choose their level of difficulty for the day.
You won't get board on this trail, as each section features unique views, for example, the 12-mile flat section that runs from Milngavie to Drymen and features rivers and lochs. The 14-mile section that takes hikers from Rowardennan to Inverarnan is considered much more challenging thanks to the mountainous terrain, however, the highlight of this section is the stunning waterfall in Inverarnan.
Walk of the Gods, Italy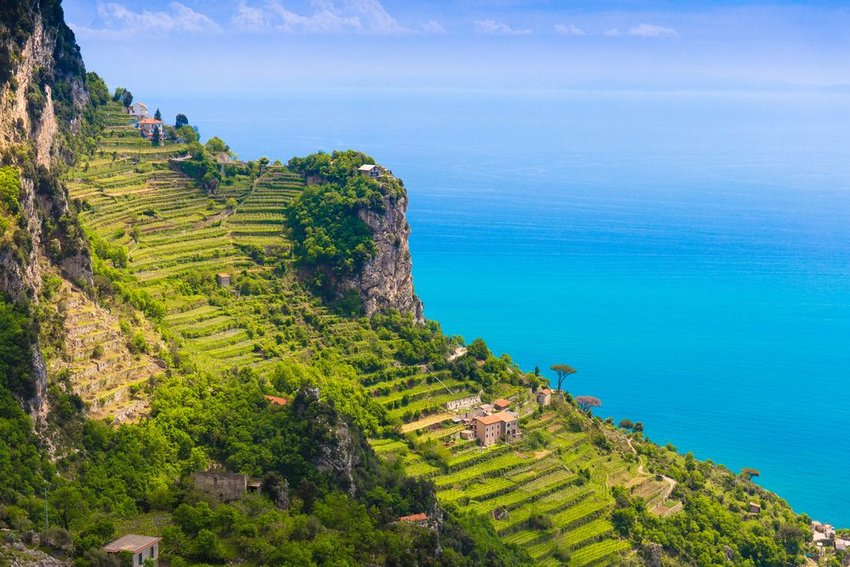 While this hike is one of the shorter ones to make the list, it's a popular one for those looking to spend a day admiring Italy's coastline. Also known as the Sentiero Degli Dei, this trail takes around three hours to complete and runs about 4 miles. This trail tends to get crowded, as it is considered one of the area's most visited tourists spots, but if you hop on earlier in the day you'll be able to avoid much of the foot traffic.
There are also a few unbeaten trails that hikers can try, and many of the local villagers welcome guests to stop for food and water along the way. While the views of the coast make for a great photo and a memory to last for a lifetime, it's worth noting that the downhill trek can cause some discomfort for those who suffer from vertigo.
Gorges du Verdon, France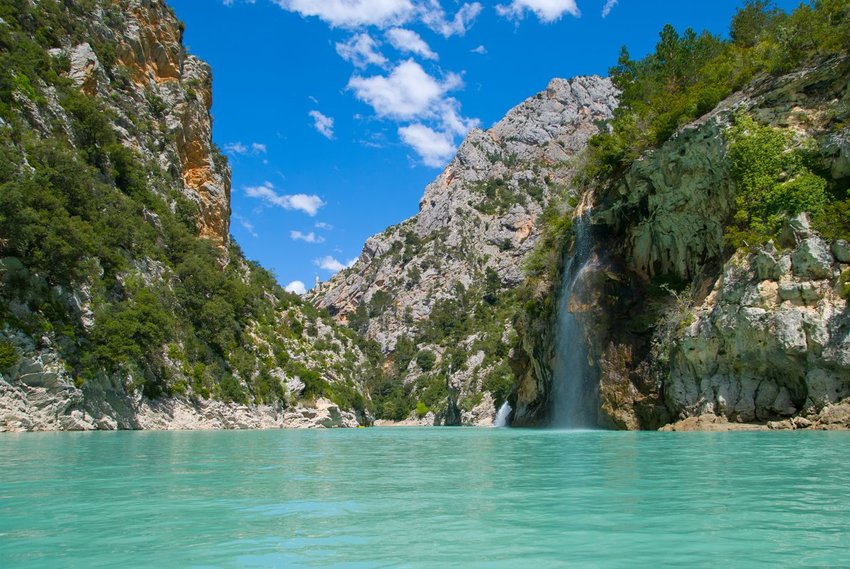 Commonly referred to as the "Grand Canyon of Europe," the Gorges du Verdon trail in France attracts visitors from around the world with its stunning views. No matter which way you turn on this hike, you'll be met with scenic vistas of ragged cliffs jutting over turquoise water. While many choose to visit the area for the varying levels of hiking trails, visitors also have the option to whitewater-raft through the turquoise-green Verdon river. Thankfully, there are plenty of places that offer camping so visitors can take the time to really breathe in all the canyon has to offer.
Kungsleden, Sweden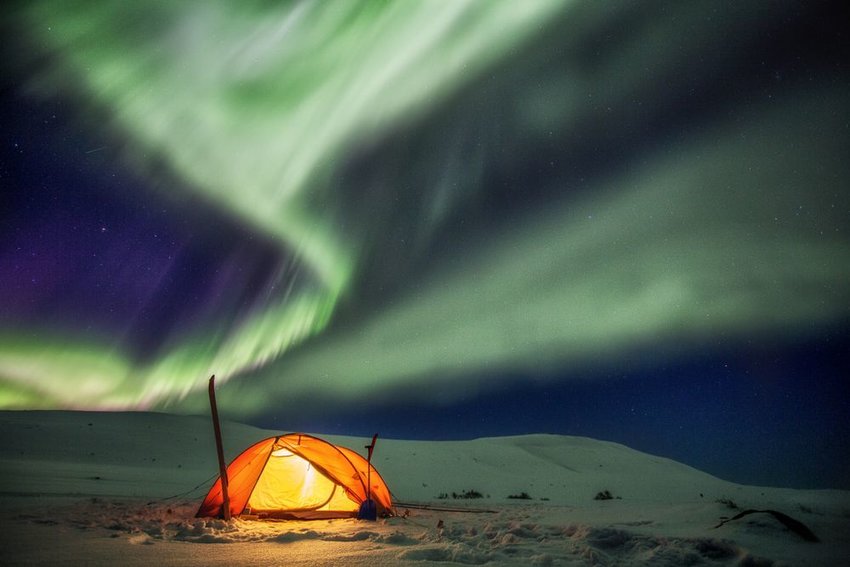 If you're looking to challenge yourself, then the King's Trail, also known as the Kungsleden, in Sweden could be right up your alley. This trail bisects one of Western Europe's largest remaining wilderness areas and covers an area of 270 miles. Depending on the time of year, hikers are treated with glacier sightings and views of Mount Kebnekaise, which is the country's highest mountain peak. During the warmer months, hikers witness the beauty that is the birch forests and can stay at a number of lodges along the ways. The summer and fall months are also prime for Northern Lights viewing, which adds a whole new level of excitement to this trek.
Bernese Oberland Trails, Switzerland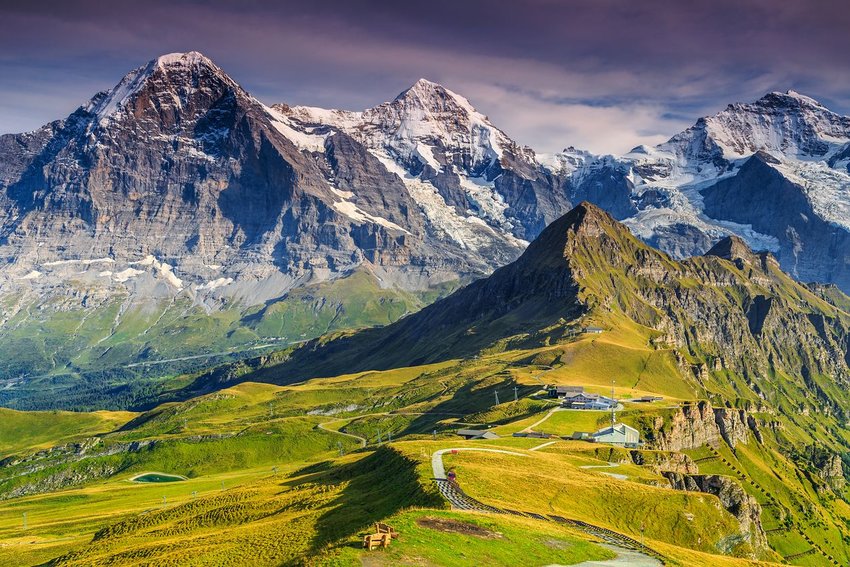 The network of Bernese Oberland Trails of Switzerland are jaw-droppingly beautiful. From wildflower meadows to glacier-carved mountains, these hikes are perfect for those looking for a multi-day adventure. To experience all of what the multiple Bernese Oberland Trails has to offer, it's best to allot around 10 days for hikes that would take 5-8 hours per day, depending on the trail. If you can't stick around that long, pick a trail that suits your physical level and get lost (metaphorically, of course) in the gorgeous Bernese countryside.
Camino de Ronda, Spain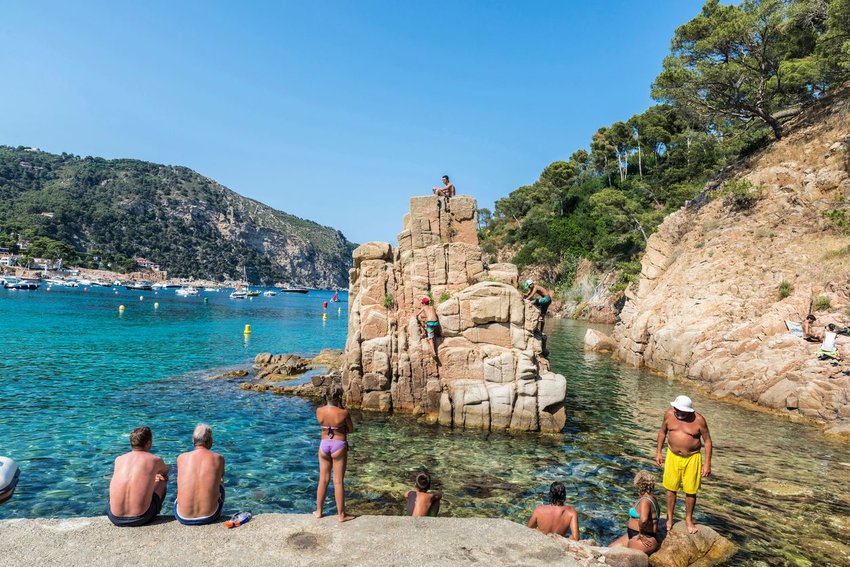 Also known as GR92 and Costa Brava Way, this European hike totals in at around 136 miles. The trail runs mainly through Potbou, France through to Ulldecona, Spain, offering better and better views along the way. This coastal trail is ideal for beginners thanks to its many flat areas; however, it can get a little more intense as hikers begin to move through the mountains. While many hikers choose to take to the trail on their own, there are guided tours that not only offer visitors a rigorous multi-day hike, but also provide them with plenty of history of the area.
Slovenian Mountain Trail, Slovenia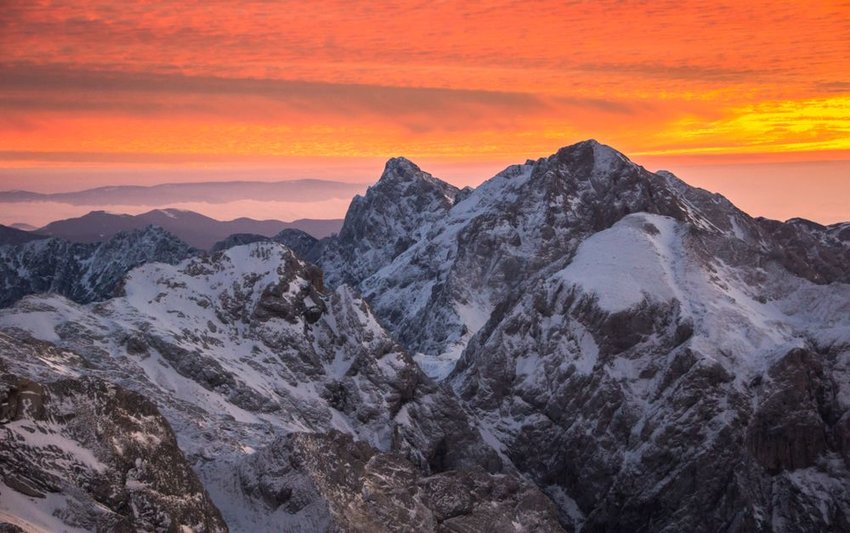 The Slovenian Mountain Trail links a number of the area's mountain chains, including the country's highest peak, Triglav, which clocks in at 9,396 feet. The trail spans over 300 miles and begins in the alpine town of Maribor. Hikers can move through various terrains, including plains, plateaus, hills and even vineyards. If you plan to experience all that this 30-day trek has to offer, you have plenty of accommodations available through the five towns that the trail connects.
GR 20, Corsica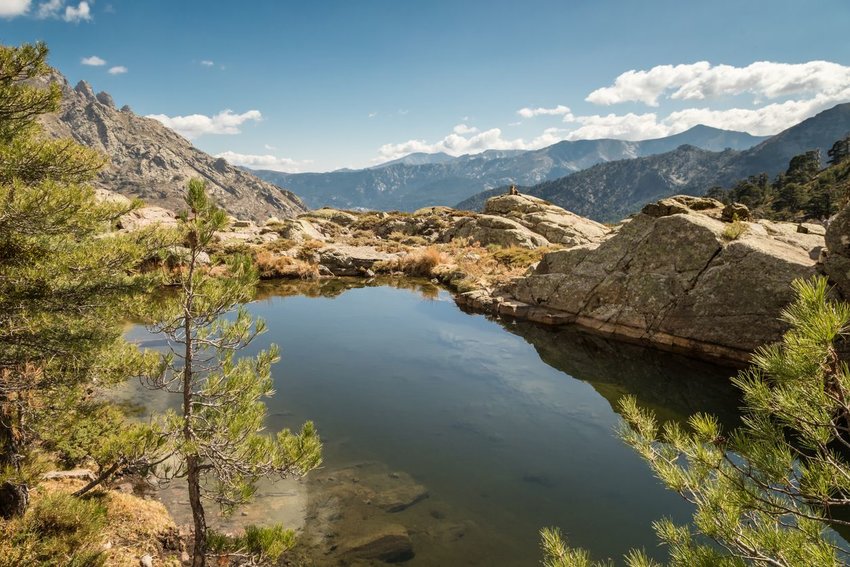 Spanning a total of 112 miles, the GR 20 route is considered one of the toughest European hiking trails. It weaves through the steep mountains of the island of Corsica and is broken up into 15 different segments that are designed to help hikers easily navigate the harsh terrain. Be warned - this trail is not for the faint of heart. It takes a truly dedicated trekker to tackle the whole thing. But you can hop on for different segments if you're only in town for a quick trip. Keep in mind, to avoid the crowds your best bet would be to plan your trip either later June or early September.
Alsace Wine Route, France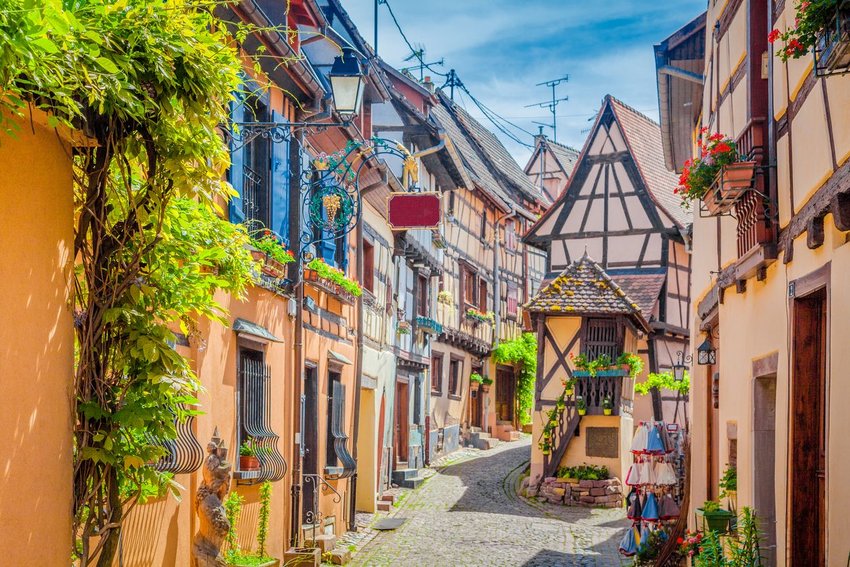 Looking to travel through some of France's most beautiful countryside trails? Then the Alsace Wine Route is the trail for you. This European hike spans just over 100 miles and travels through nearly 100 villages. Even more enticing for some visitors is the fact that there are around 70 vineyards to visit along the way with over 50 different types of wines to try.
Camino de Santiago, France and Spain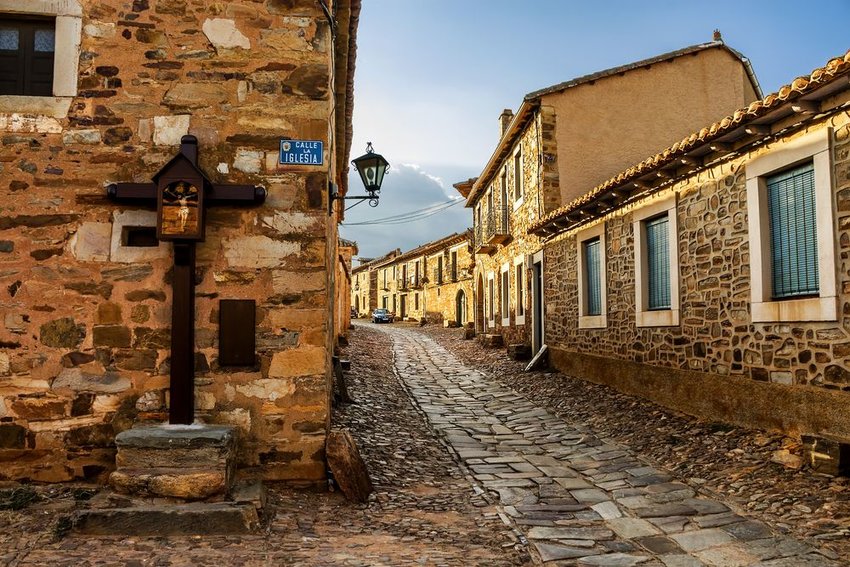 The Camino de Santiago trail spans well over 500 miles across both France and Spain. This large network of ancient pilgrim routes makes its way through several religious sites and rustic towns before coming to an end at the tomb of St. James in Santiago de Compostela. Tackling the entire trail can take several days if not weeks, however, most visitors choose to hike the final stretch of it so they can visit the tomb of St. James. While the hike may be long, it's considered rather easy since most of the stages are fairly flat.
Do Your Research Before Taking on The Best European Hikes
Some of the best European hikes that tourists choose to visit are made up of enormous routes that wind through varying terrains, and because of this, visitors must do their research before taking on the challenge. Know the trail lengths, have the proper maps at your despoil and make sure you are adequately prepared with the correct clothing and supplies. If you plan right, then you are sure to have an experience you'll never forget.
Enjoy this article? Share it with a friend
All featured products and deals are selected independently and objectively by the author. The Discoverer may receive a share of sales via affiliate links in content.
Discover the World's Best Destinations, with your free weekly travel guide sent straight to your inbox.
Welcome to The Discoverer!
We are so excited to fill your inbox with discoveries from around the world! You can expect your first edition to arrive on Monday. Until then, feel free to check out our previous editions.