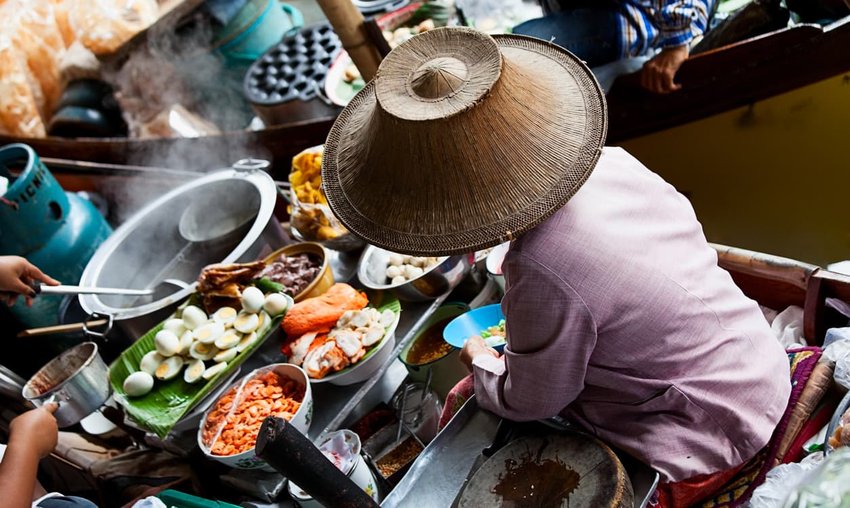 Cities Around the World with the Tastiest Street Food
Is there anything better when traveling than stumbling across roadside vendors and holes-in-the-wall serving up delicious cuisine? Eating on the street is a true sensory overload. From the taste, texture and smell of the food to the sound of sizzling grills, boisterous stall owners and excited crowds, it really is the ultimate local culinary experience. Street food has been around since the ancient Greeks sold fried fish and the poorer residents of Rome ate at carts because their homes didn't have ovens. Today the street food movement has become as popular as fine dining so check out these cities the next time you are on the road.
Amman, Jordan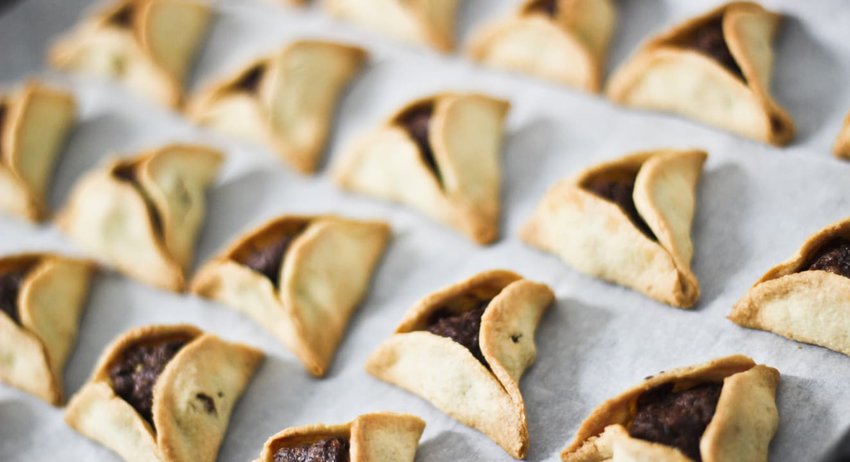 The food on offer in the Jordanian capital is a mouthwatering blend of Mediterranean, North African and Persian flavors. Think falafel, hummus and shish kebabs and plenty of chickpeas, eggplant, lamb and zucchini. Be sure to try manakish, a pizza-type snack topped with halloumi, egg, olive oil and thyme, which is available on seemingly every street corner. Don't know where to start? Hashem Restaurant is your one-stop location for street food in the city.
Bangkok, Thailand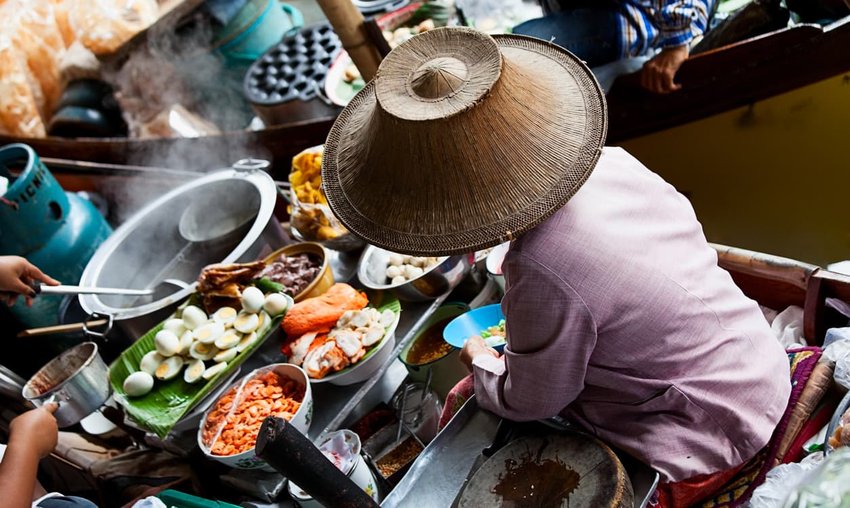 With food markets spread throughout the city, Bangkok has long been a paradise for food lovers. Follow the aroma to the neon lights of Yaowarat (Chinatown) and Wang Lang Market to discover hundreds of Thai delicacies. Start the day with soy milk and bean curd then dive face first into bowls of fragrant rice dishes, pad Thai noodles and chicken satay. Jay Fai has earned a Michelin star for its signature khai jeaw poo (crab omelet) and poo phad phong karee (stir-fried crab curry).
Berlin, Germany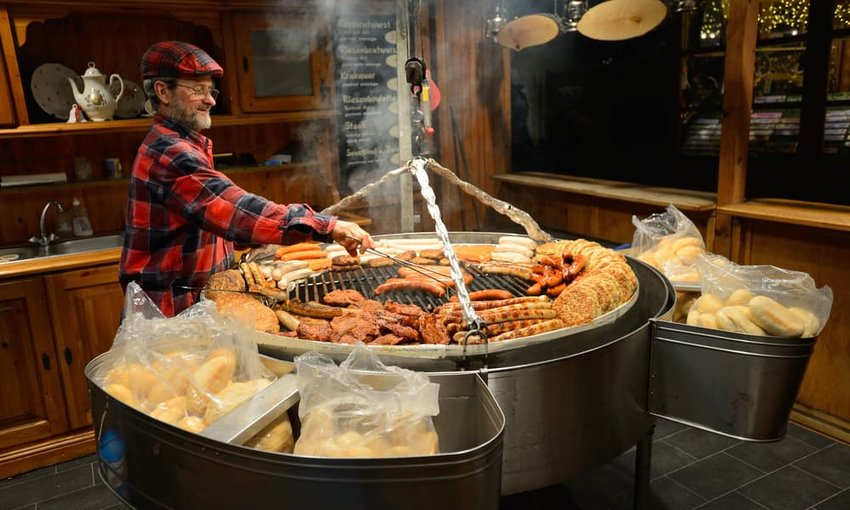 Meat is king on the streets of Berlin, especially when it comes in the form of currywurst sausages and Turkish doner kebabs. Head to the Kreuzberg district and you'll also find a healthy offering of Thai pop-up trucks and Indian chai tea stands. Street Food Thursday at Markt Halle Neun is the place to tuck into anything from arepas to ramen burgers and steamed buns, all washed down with a Bavarian-style wheat beer. Follow the hipsters to the Bite Club in the summer months.
Durban, South Africa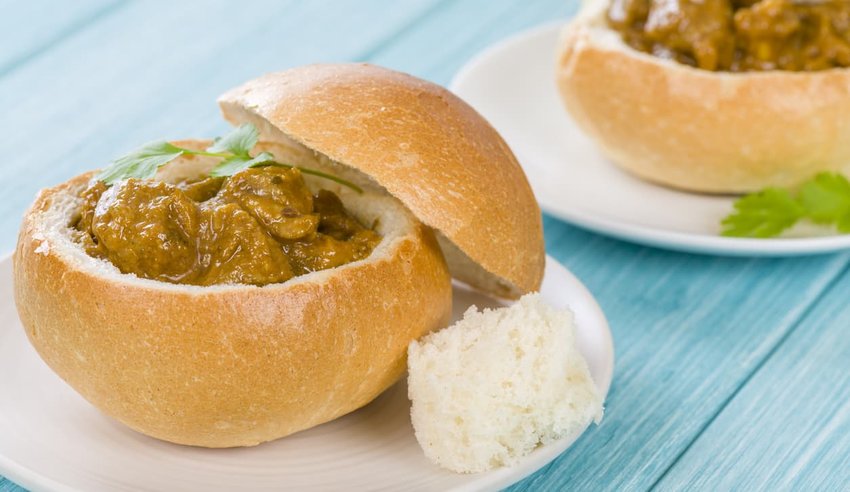 Thanks in part to a large Indian population, Durban is South Africa's hotspot for street fare. The city is also where the bunny chow was invented; this hollowed-out half loaf of bread filled with a spicy vegetable or meat curry is a must when here. Little Gujarat is a great spot to try one in addition to authentic vegetarian Indian snacks. Elsewhere you'll find places offering delectable naan breads, spicy masala pineapple skewers and colorful macaroons.
Melbourne, Australia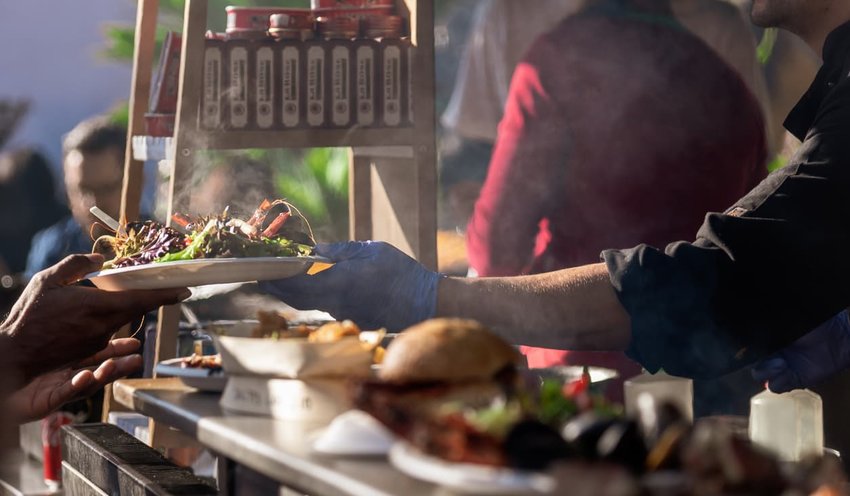 Victoria's state capital is the king of designated food truck parks that will inspire you to broaden your culinary knowledge. Take your pick of Welcome to Thornbury, Hank Marvin and Hawker 88 Night Market. There are large Asian and Greek communities in the city and culinary influences from both feature regularly on the food truck menus. Who doesn't enjoy a bargain Greek souvlaki and a Taiwanese dan bing (breakfast egg crepe with a sweet or savory filling)?
Mexico City, Mexico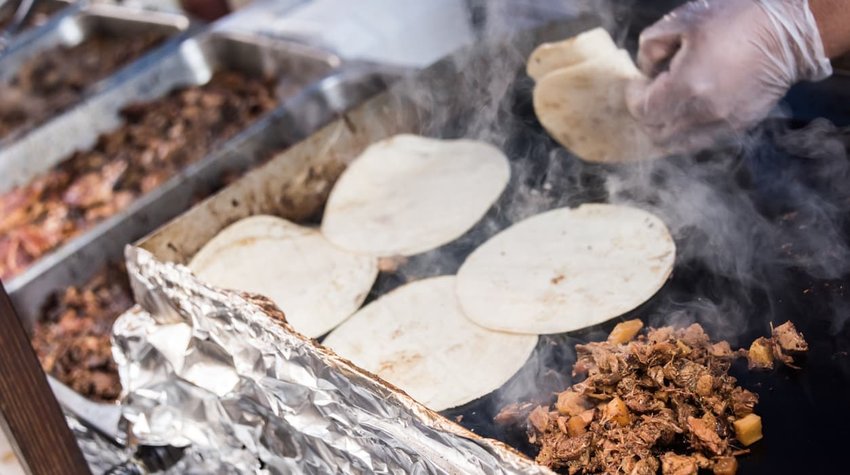 Over three-quarters of Mexico City's huge population are said to dine on the street at least once a week. With opportunities to savor chicharrones (fried pork rinds/belly), huaraches (masa dough and pinto beans), tacos and tamales everywhere it's little wonder that everyone gets involved. Some places to add to your foodie list are the Mercado San Juan and La Merced markets. Otherwise just pull up a stool at a ramshackle bar or push cart and enjoy.
Mumbai, India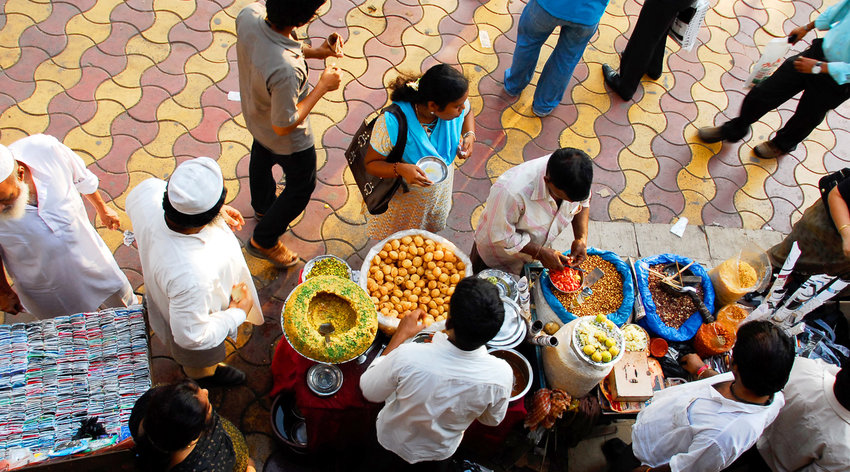 Eating on the go at one of the thousands of food carts and hole-in-the-wall restaurants is a way of life in Mumbai. There's unlimited options in the Fort neighborhood and around Crawford Market. Cheese pakoras, dosa (crisp, savory pancakes served with sauces) and pani puri (fried pastry ball filled with tamarind chutney, spiced water and potato) are ideal for hunger cravings. Bhel puri (puffed rice, vegetables and spicy tamarind sauce) is another classic, best enjoyed while watching the sunset at Chowpatty Beach.
Portland, Oregon, USA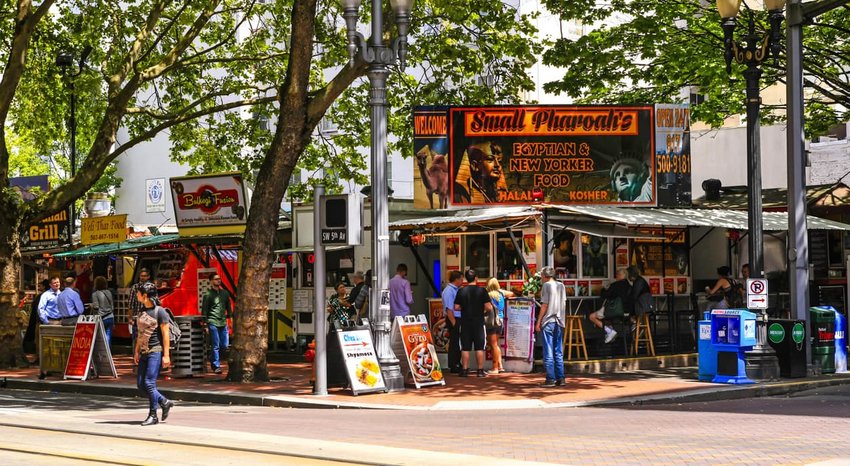 Some 500-plus food trucks trawl the streets of Portland, bringing worldwide flavors in handy takeaway snacks to the burgeoning hipster crowds. You'll find them gathered at lots called pods, most notably the Alder Street Food Card Pod. Within a couple of blocks there's burritos, Caspian kebabs and Korean tacos. The Hawthorne district is another hotspot for trucks and a favorite among vegan eaters. Add to the street food the fact that Portland is a pioneer of the US craft beer scene and you have a tantalizing mix.
Enjoy this article? Share it with a friend
All featured products and deals are selected independently and objectively by the author. The Discoverer may receive a share of sales via affiliate links in content.
Discover the World's Best Destinations, with your free weekly travel guide sent straight to your inbox.
Welcome to The Discoverer!
We are so excited to fill your inbox with discoveries from around the world! You can expect your first edition to arrive on Monday. Until then, feel free to check out our previous editions.