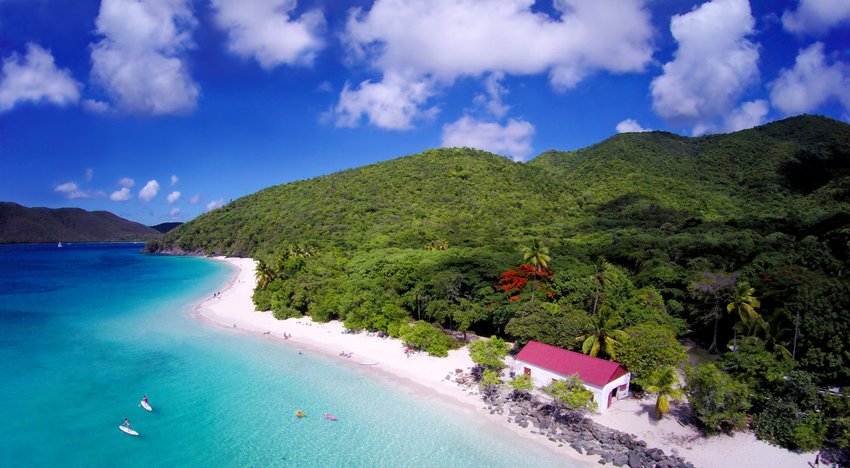 St. John — the Island That's Almost Entirely National Park
A spellbinding landscape of lush tropical hills, fine sandy beaches and thriving coral reefs, St. John Island of the US Virgin Islands offers a dreamy and idyllic getaway in the Caribbean Sea. But unlike its neighboring tropical islands, St. John stands out, as nearly two-thirds of its acreage is protected as part of a national park.
The Virgin Islands National Park that carpets nearly two thirds of the island boasts historic stone ruins that are remnants of the over 100 sugar cane plantations that once dotted these steep verdant hills, and tell the story of the island's tragic slave culture, with over 1000 Africans enslaved on its plantations by 1733. Offering endless miles of pristine shoreline, delicate reefs and scenic trails that weave by photogenic viewpoints, this underrated and oft-forgotten national park begs to be explored.
Meet the Island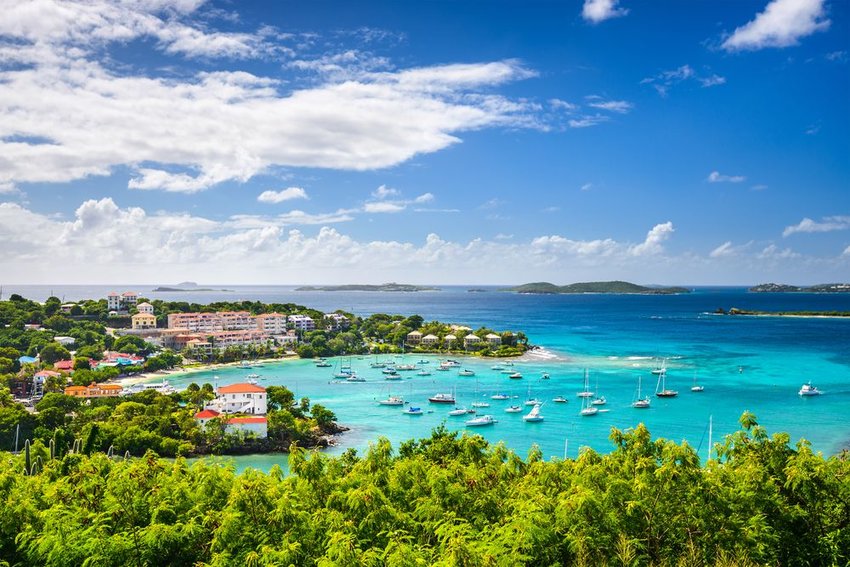 Since the discovery of the Virgin Islands by Christopher Columbus in 1493, the collection of dreamy beaches and luscious green hills have been ruled by a number of European nations, changing hands between the French, Spanish, English and Dutch at various points in history. The Danish held control of St. John in the 17th century, when the island's 109-plus sugarcane and cotton plantations led to an all-time economic high.
Its industry dwindled, however, when slavery was abolished in 1848, and America purchased St. John in addition to a collection of the Virgin Islands in 1917 for $2.5 million. A few decades later, a generous donation of some 5000 acres by conservationist Laurance S. Rockefeller was dedicated to creating a national park on the island in 1956.
Since its designation as the Virgin Islands National Park, the land has acquired an additional 5,659 underwater acres, preserving rich and delicate communities on land and beneath its enchanting turquoise waters. Today, the park stretches an extensive 12,000-plus acres and occupies nearly two-thirds of St. John Island, plus a portion of nearby Hassel Island.
Planning Your Visit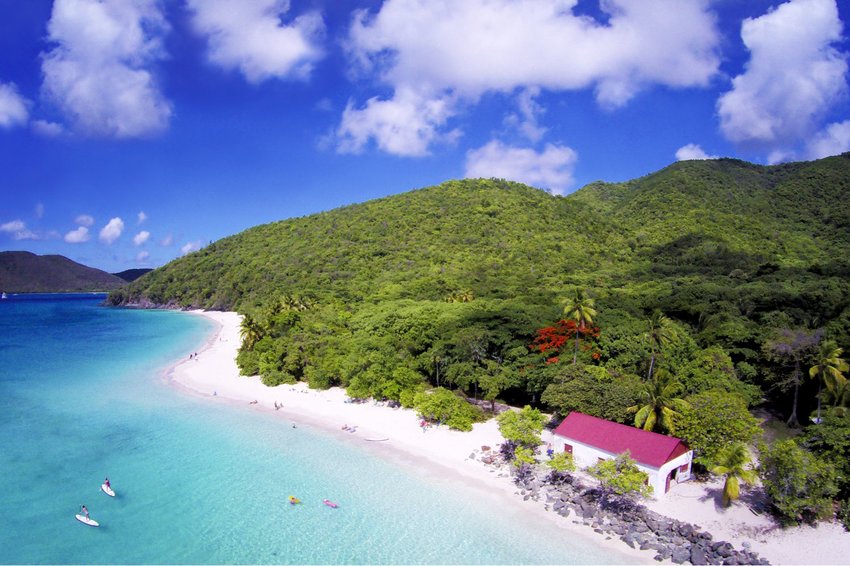 St. John Island enjoys year-round temperatures between the low 70s and high 80s Fahrenheit. Due to higher precipitation during the hurricane season of June through September, peak travel season to St. John coincides with the North American winter months of December through March, when days are warm and evenings are comfortably breezy, and its crystalline waters are refreshingly cool.
Since there are no airports on St. John, visitors to the island by plane must arrive at Cyril E. King Airport on neighboring St. Thomas. From there, catch a cab to Red Hook Terminal before hopping on a 20-minute ferry ride to St. John.
The Highlights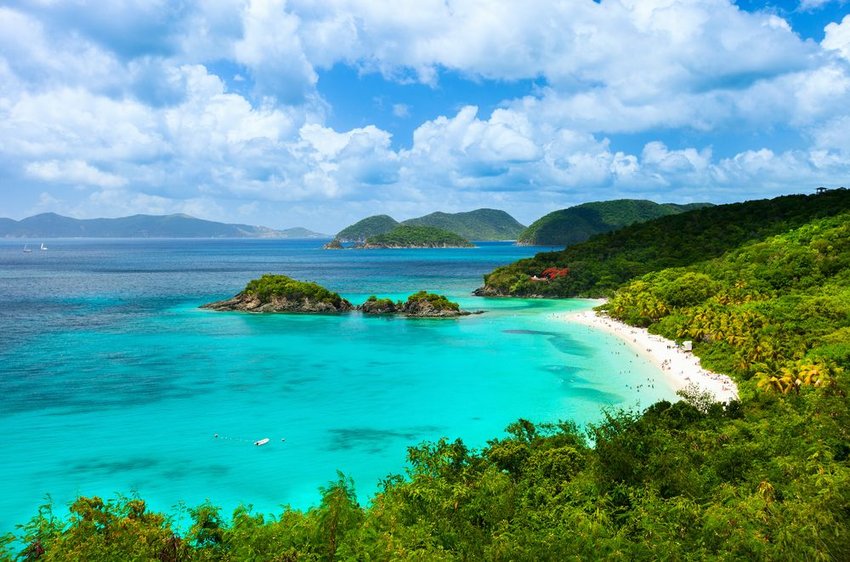 A St. John hallmark and lauded as one of the world's favorite sun-seeking spots, the arching Trunk Bay Beach offers 0.3 miles of powdery white sands. Snorkel along its self-guided underwater trail, which is a first-timer and kid friendly 650-foot path showcasing schools of colorful fish and communities of vibrant coral.
Beach bums should also budget time for a visit to Cinnamon Bay Beach, a mile-long stretch of palm-backed sands recognized as St. John's biggest beach. The watersports center offers sailboat, kayak, stand-up paddle board and windsurf board rentals, attracting anyone with the desire to explore its enchanting waters. Hikers can conquer the Cinnamon Bay Hiking Trail and navigate through the dense forests, winding past historic plantation ruins and encountering tropical flora unique to Virgin Islands National Park.
There's also Reef Bay Trail, which begins on a former donkey path that was used to transport goods between sugar cane plantations. Opt to explore the roughly six-mile return trail with a park ranger, and immerse yourself in the history behind the Reef Bay Sugar Plantation as well as discovering displays of ancient rock carvings left behind by the indigenous Taino, who occupied the land long before Christopher Columbus' discovery.
Finally, visit the Annaberg Plantation near Leinster Bay, the Virgin Islands' most intact ruins, dating back to the early 19th century. On a self-guided tour, discover the historic windmill, dungeon and slave quarters, timing your visit to one of the plantation's cultural demonstrations where you can learn the process of basket weaving and preparing Johnny Cakes.
Enjoy this article? Share it with a friend
All featured products and deals are selected independently and objectively by the author. The Discoverer may receive a share of sales via affiliate links in content.
Discover the World's Best Destinations, with your free weekly travel guide sent straight to your inbox.
Welcome to The Discoverer!
We are so excited to fill your inbox with discoveries from around the world! You can expect your first edition to arrive on Monday. Until then, feel free to check out our previous editions.