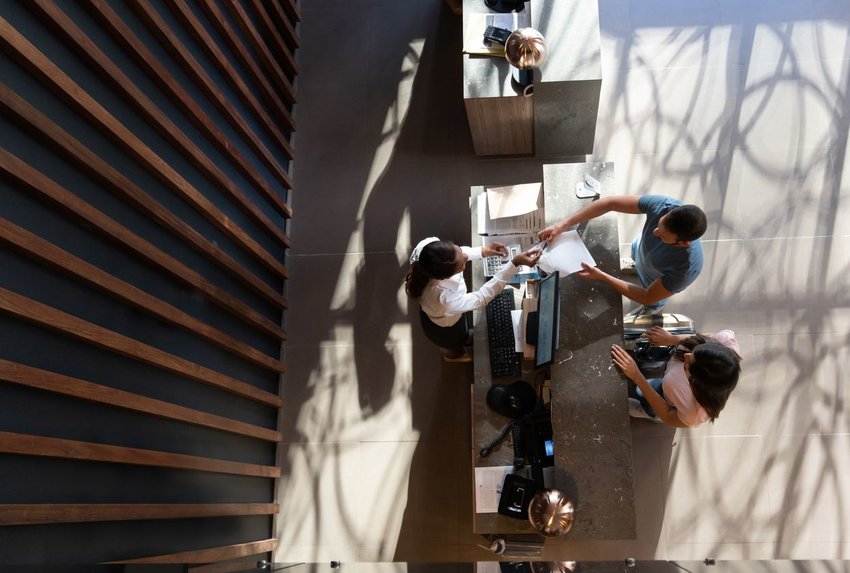 Secrets Your Concierge Wants You to Know
Buzzing with excitement over a vacation or boredom from a business trip itinerary means you probably don't give your hotel concierge much notice unless you have a specific question or concern. Depending on the number of rooms per floor, the average concierge might help up to 50 guests a day get settled in their home away from home, which means they see quite a few traveling faux-pas.
Sure, you might ask for directions, but there's a lot more to a hotel concierge than you'd expect. So we asked a couple if they have any tips for future guests. Their advice might surprise you. Here are some secrets your concierge wants you to know before you collect your key cards.
We Have Exclusive Access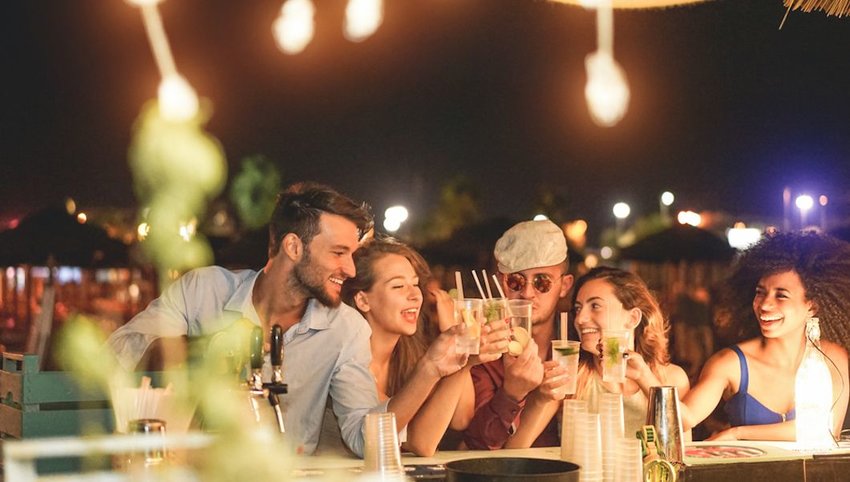 Do you love a good party? Want to stay out all night at a club? Before you blow some serious cash downtown barhopping in the only neighborhood you can walk to, check in with your concierge first. Will Hatton, the founder of Hotel Jules, interviewed hotel concierges who advised you ask them about getting exclusive access.
"I can get you on the guest list for all the nightclubs and coolest bars in the city. People just think the concierge is just your in-house tour guide. Getting you through the door first is just one of our superpowers," one said.
According to Anna Cardot, the concierge for The Chase Park Plaza Royal Sonesta Hotel in St. Louis, she isn't bothered by specific requests and enjoys the challenge of helping a guest get onto the VIP list if it means they'll leave the hotel happy.
"We know and understand the city. We want to be your friend in the city and have your best interest at heart on a personal level by executing your needs and providing some under-the-radar recommendations that you might find interesting," Cardot said.
We Want to Hear From You in Advance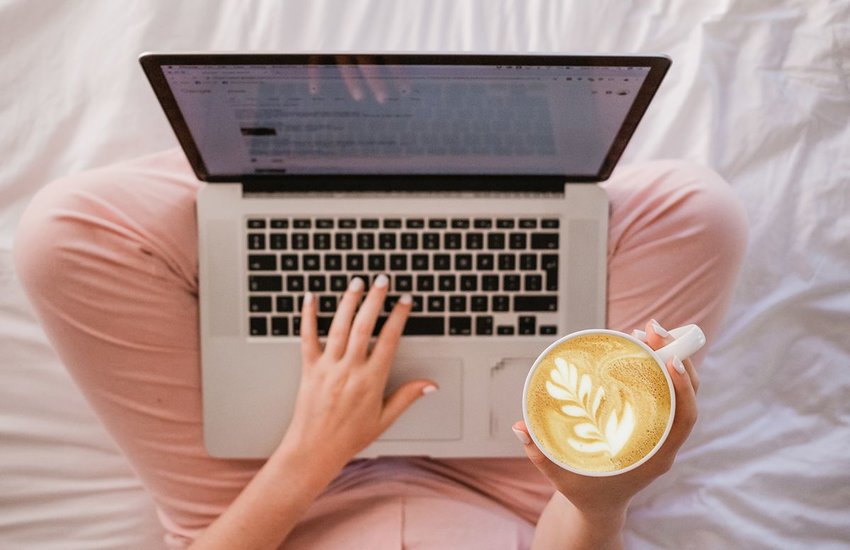 It's fairly easy to pass judgment that your hotel concierge is busy with demanding guests, but don't be shy sending that email with the subject line "help me" or similar. Many of the concierges we asked told us they prefer to hear from you rather than silence before check-in only to learn upon arrival that it's your 25th anniversary or that you're a vegetarian.  
"There is no such thing as too much notice. We love to hear from guests as soon as they book. Don't wait until after you check in. Especially at popular destinations, limited availability is a challenge," Victor Rossi, the chief concierge at the luxurious Sonnenalp Hotel in Vail, said.
We Know a Lot About the Area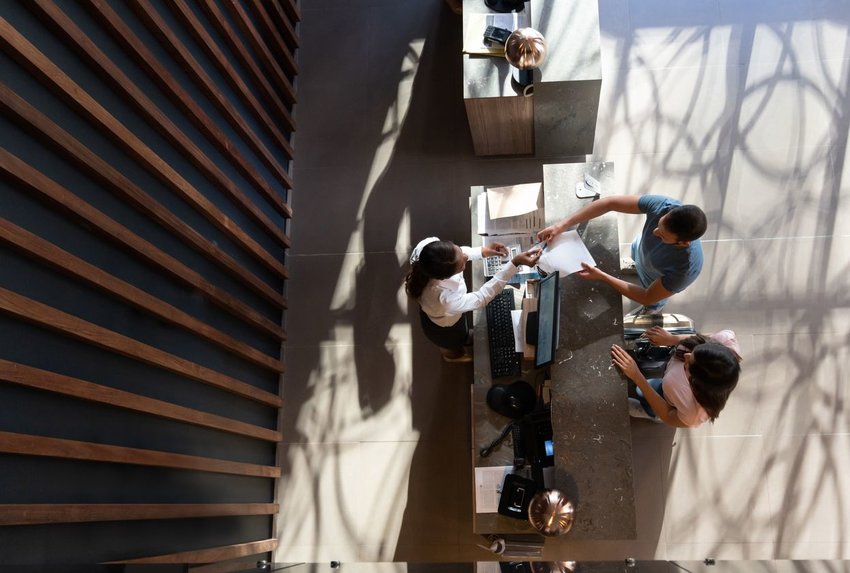 This tip might seem like a no-brainer, but you'd be surprised how many people skip the concierge desk and go straight to guidebooks and Instagram. Hotel concierges are specifically trained to be educated in a number of local activities and know the area well, so when you're unsure about which hiking trail is feasible in a half day or how to navigate local transportation, just ask. It's rather unlikely you'll stumble upon a concierge who doesn't know when the next bus leaves, and even if they don't, they'll know who you should ask.
Rossi says this particularly applies to resort destinations like Vail.
"[After] celebrating 40 years in Vail, we know our backyard extremely well and that means trails. For guests looking to get off the property, we love to send them to some of our favorite trails for a hike, bike ride, or snowshoe trek," he said.
We Can Help With Your Luggage — No Seriously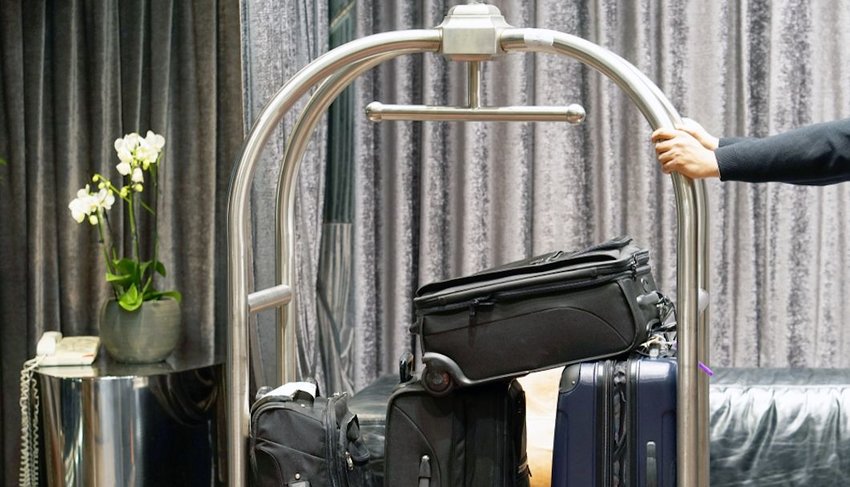 Lastly, hotel concierges know you come with baggage. If you're the type to bring along two oversized checked bags and don't know where to put them before you check in, just leave them with your concierge. For larger items if you're geared up for an outdoor adventure, this is especially important to note.
"At the Sonnenalp, we offer our own ski concierge that makes life easier. Guests can leave their skis with us, which will be transported to our exclusive ski concierge lounge steps from the mountain, making it easier to fit your equipment and get around Vail Village lighter," Rossi said.
Letting the concierges do the legwork? Sounds like heaven, but the ones we interviewed are too nice to forget the last important piece of advice. Make sure you tip your concierge!
Enjoy this article? Share it with a friend
All featured products and deals are selected independently and objectively by the author. The Discoverer may receive a share of sales via affiliate links in content.
Discover the World's Best Destinations, with your free weekly travel guide sent straight to your inbox.
Welcome to The Discoverer!
We are so excited to fill your inbox with discoveries from around the world! You can expect your first edition to arrive on Monday. Until then, feel free to check out our previous editions.