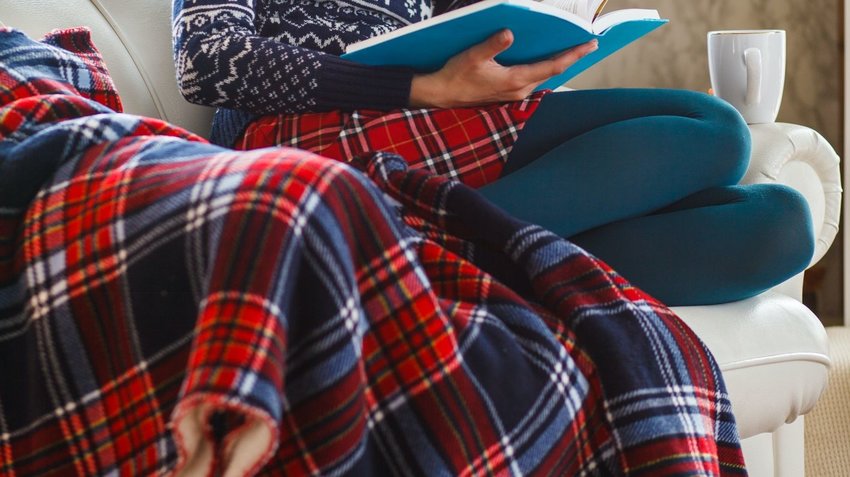 How To Give Your Home a Scottish Makeover
Scotland's rich fabric has attracted many visitors over the years, but if you want to interpret that in a literal sense, then the country is also a world leader in the realm of textiles. Scotland is responsible for the leather interiors in planes flown by Emirates and British Airways, the carpets in the White House and even a space tether for NASA. You should bookmark the Textile Tourism Trail for a later date, when you can visit studios and workshops producing fabrics using traditional methods. But in the meantime, here's how to give your home a Scottish makeover.
Sling a tartan throw blanket across your couch or bed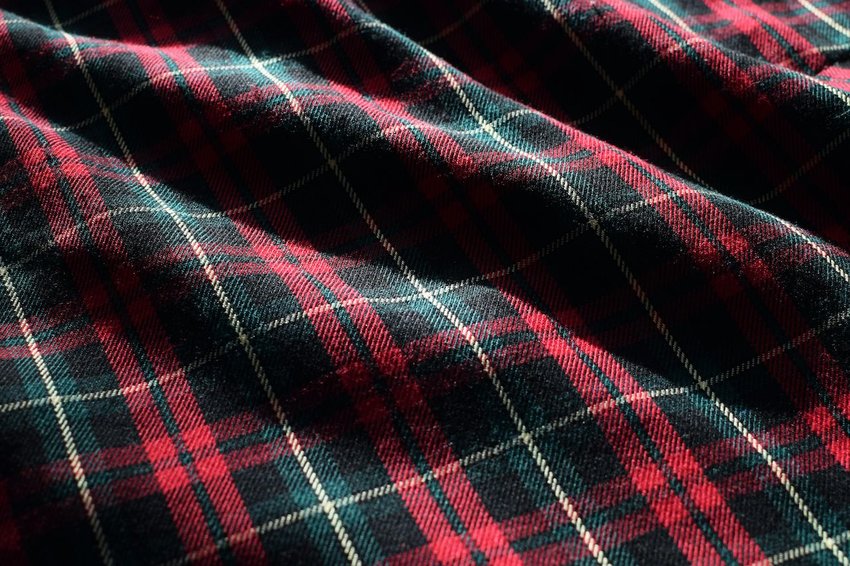 Tartan is the pattern of interlocking stripes that has such a strong cultural significance to Scotland. Though some people refer to it as "plaid," that's actually the word that's adapted from the Gaelic for blanket. Scotland's association with tartan dates back to the 3rd or 4th century AD. Many hundreds of years later, tartan started to be produced on a commercial scale, and that's when standard colors and patterns began to emerge.
In Wilson's Key Pattern Book, dating from 1819, around 100 of the 250 designs had names. About the same time, some Scots started to assume that specific designs referred to particular clans – groups of people who shared allegiance to the same chief, some of whom were related. To find out whether your own surname is tied to a particular clan, try searching on the ScotClans website.
These days, there are around 7,000 unique tartan patterns, which means you have plenty of options for throw blankets to match your desired aesthetic. Given the mix of colours, the addition of a tartan blanket helps draw different parts of a room's color scheme together. The Tartan Blanket Co offer a wide range of patterns designed in Scotland. Using cloth woven in India and Mongolia, they even have an Amazon storefront in the U.S., with free shipping. Check out their knee blankets in the soft tones of Stewart Muted Blue  or the bold shades of Fraser Red.
Prop open a door with a tweed doorstop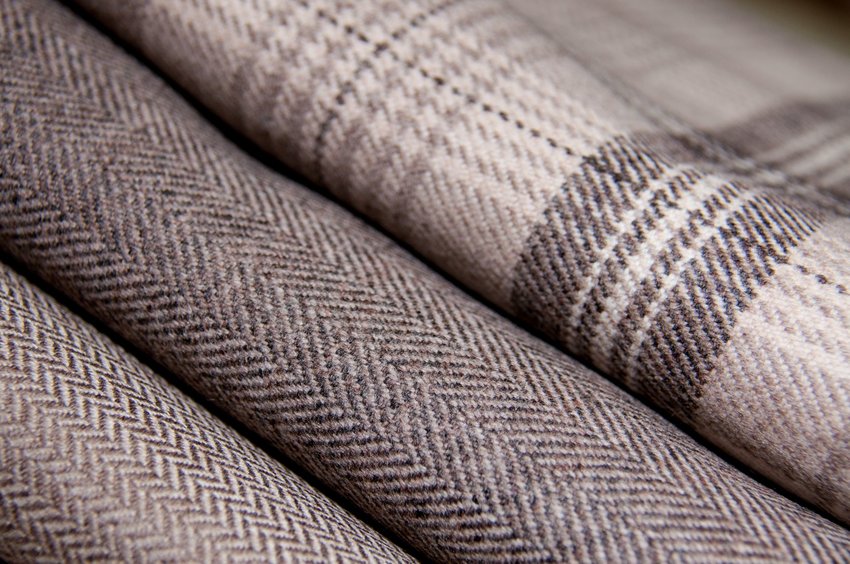 Scottish tweed may well have got its name by mistake. Tweel is the Scottish name for twill, a particular type of weave. So the story goes, a London clerk misread an order and marked up the cloth as tweed instead. The name stuck. Today, it is most closely linked to Harris, part of the Isle of Harris and Lewis. Together with outlying isles such as the Uists and Barra, generations of weavers, dyers, carders and spinners have worked together to create clothing and homewares from this very special fabric.
These are the only islands that can legitimately call their products "Harris tweed," and buying tweed from anywhere else is akin to a sipping a glass of sparkling wine when you can have champagne. The cloth is exported to around 50 countries, and the Harris Tweed Authority ensures quality control and regulates production. English company Wiggy of Ipswich sells some fabulous pillows made from authentic Harris tweed via Red Bubble, with shipping available to addresses worldwide.
On the Scottish mainland, Johnston's of Elgin, founded in 1797, sell a range of quirky doorstops and paperweights. It's not authentic Harris tweed, but the unique products prove there's an exception to every rule. Tweed-covered stags and dogs make a fun addition to any room. A range of colourways is available and they ship internationally. If you'd like to learn more about the origins of the material, then add their Scottish Estate Tweeds book to your order.
Frame a Paisley print scarf to create unique wall art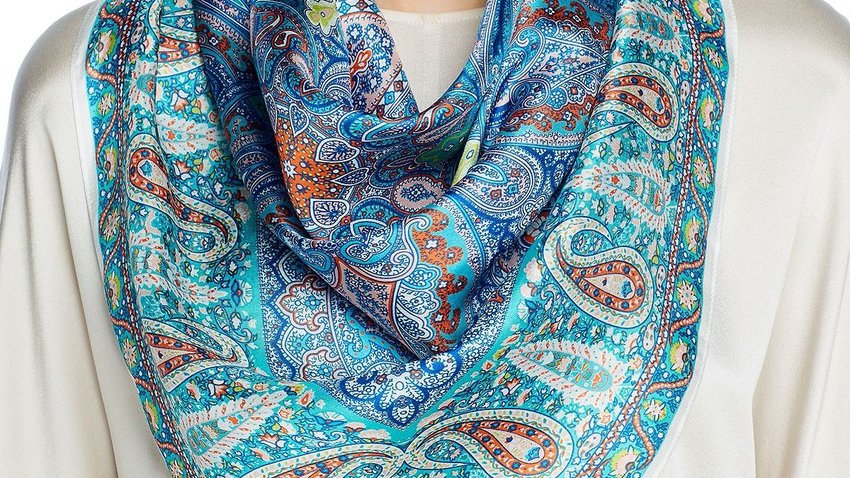 By the beginning of the 18th century, the town of Paisley was an established center for hand-woven linen, but its namesake print is actually a knock-off. In fact, the iconic pattern originated in ancient Persia. Known as a boteh, the shape bears a resemblance to a leaf – the word means bush or shrub. Merchants travelling the Silk Route took it with them, so fabrics bearing the symbol are also commonly seen in India and other parts of South Asia.
So how did it come to be so closely associated with Paisley? The British East India Company, seeing a gap in the market, brought patterned shawls from Kashmir to Europe. They were expensive, though, so weavers in Paisley and elsewhere produced a cheaper imitation using an attachment to their handlooms that enabled them to use five different colours at once. No one else had this innovative technology, and so Paisley cornered the market.The print proved to have an enduring popularity, not least in the psychedelic Sixties, and is as sought after today as it was over 200 years ago. The print is no longer made in the town, and Paisley Museum, with its collection of vintage shawls, is closed for an extensive refurbishment. You can still get hold of a "Paisley from Paisley" Hermès special edition scarf, though it doesn't come cheap. But in the spirit of the original imitations, try this exquisite Echo silk scarf from Bloomingdales instead.
Photo: fotostorm/iStockPhoto
Enjoy this article? Share it with a friend
All featured products and deals are selected independently and objectively by the author. The Discoverer may receive a share of sales via affiliate links in content.
Discover the World's Best Destinations, with your free weekly travel guide sent straight to your inbox.
Welcome to The Discoverer!
We are so excited to fill your inbox with discoveries from around the world! You can expect your first edition to arrive on Monday. Until then, feel free to check out our previous editions.