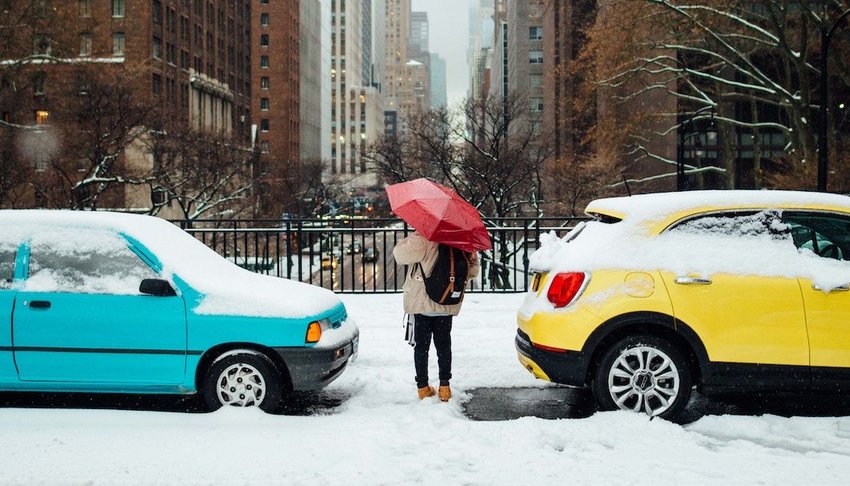 This Is the Travel Umbrella You Should Keep In Your Luggage
Deal Alert!
Normally $23, the Repel Windproof Travel Umbrella has a rare discount today to under $20. Click here to buy it on Amazon, or read on below to see why we like it so much.
If you buy two, you can get also an extra 10% off at checkout with promo code REPOFF10.
---
Getting caught in the rain while you're traveling is bad enough, but sprinting into the nearest pharmacy and spending $10 on a cheap umbrella that'll break after a single use just adds insult to injury. Instead, invest just a little bit more in a travel umbrella that'll last, and keep it in your suitcase so you'll always be prepared.
Repel Windproof Travel Umbrella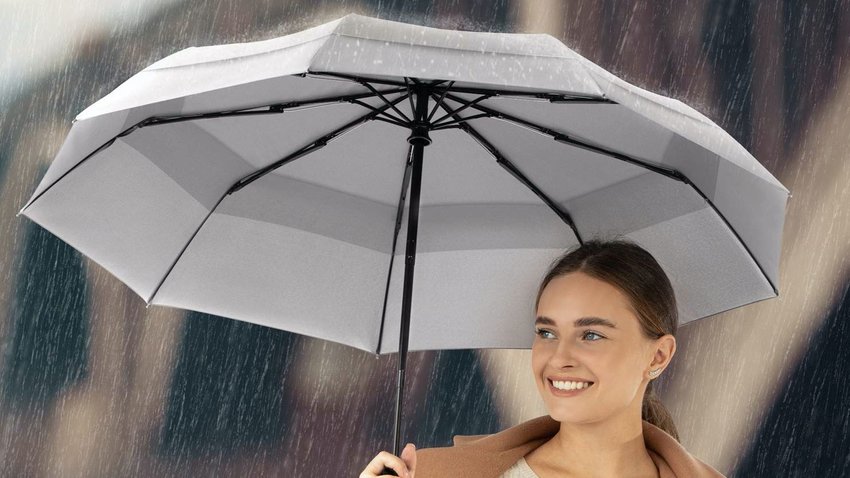 At only $23 (and also available in a variety of colors), Repel's incredibly popular windproof travel umbrella doesn't cost much more than a disposable umbrella, but it boasts a number of improvements that'll keep the rain away for storm after storm.
The thing that does in most cheap umbrellas isn't rain; it's wind. If an umbrella catches a strong enough gust, it'll either rip out of your hand, turn inside out, start to fray at the seams, or most likely, some combination of the above.
While most inexpensive umbrellas attach their canopies to six or eight flimsy, aluminum ribs, the Repel incorporates nine that are made out of resin-coated fiberglass. Having more ribs means that any stresses from the wind are more evenly distributed, and the fiberglass construction is able to flex a bit without turning inside out or breaking entirely.
In another break from inexpensive umbrella tradition, the Repel's canopy is actually made out of two, slightly overlapping layers. The resulting gap between the two canopies won't let any water leak through under all but the most extreme circumstances, but it will allow some wind to pass through the umbrella, further reducing the stress borne by the ribs and the stitching.
And finally, the canopy itself is coated with a layer of teflon, which causes water to bead up and slide off easily. Frankly, it won't make much of a difference while you're walking around with the umbrella, but it does make it much easier to shake off the excess water when you're about to go inside.
The Repel umbrella doesn't reinvent the wheel. But it does offer tangible improvements on almost every aspect of the cheap grocery store umbrella you've purchased a dozen times, and should more than pay for itself as long as you're diligent about keeping it in your bag.
Repel Windproof Travel Umbrella (Black) | Other colors also available
Photo: David Marcu/Unsplash
Enjoy this article? Share it with a friend
All featured products and deals are selected independently and objectively by the author. The Discoverer may receive a share of sales via affiliate links in content.
Discover the World's Best Destinations, with your free weekly travel guide sent straight to your inbox.
Welcome to The Discoverer!
We are so excited to fill your inbox with discoveries from around the world! You can expect your first edition to arrive on Monday. Until then, feel free to check out our previous editions.