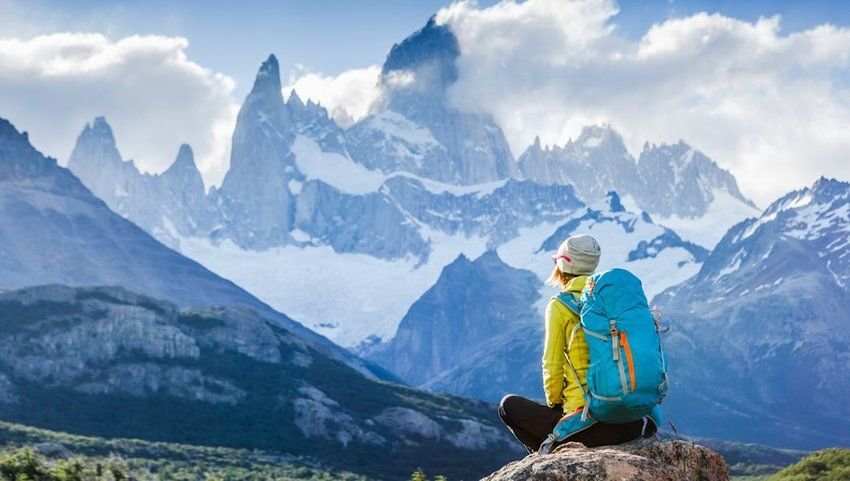 Once-in-a-Lifetime Events You Should Plan Now
Some of the best trips are spontaneous, last-minute decisions that form out of an unexpected invite, some unplanned time off work, or a total whim. This type of trip sets the stage for memorable adventures and often end up feeling rewarding as it wasn't anticipated in the first place.
Other trips, however, take a little bit of thought and planning to pull off. From world-wide events hosted a few times a decade to an epic venture that requires a hefty savings and critical timing, these are our top four choices of once-in-a-lifetime trips you should start planning for now.
The Summer & Winter Olympics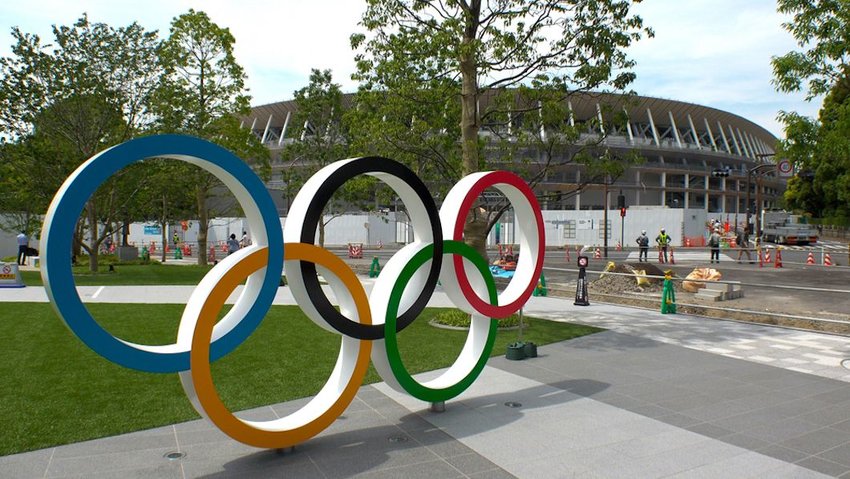 The 2020 Summer Olympics, set to kick off in Tokyo on July 24th – August 9th promises to be an inspiring event. Expect a futuristic theme with a lot of technological Olympics "firsts" like robot security, driverless cars and a man-made meteor shower as part of the Opening Ceremony! Additionally, five new official Olympic sports will make their big debut in Tokyo including skateboarding, surfing and softball. At this stage, non-Japanese nationals can only buy tickets from Authorized Ticket Resale sites. Americans should head here to purchase tickets and packages.  
China is also set to hold its first-ever Winter Olympics in Beijing, which will undoubtedly be an unforgettable occasion. The capital will host the 2022 Winter Games running from February 4th – February 20th and the celebrations have already begun. World-famous actor Jackie Chan along with several of China's top athletes co-hosted a ceremony on May 10th, 2019 that unveiled a massive screen counting down the days to The Games. While it's still too early to make actual plans, keep your eye on sites like this and the official Olympic ticketing website if you want to see some of the world's most dynamic winter athletes tear it up in 2022.
Trekking Through Patagonia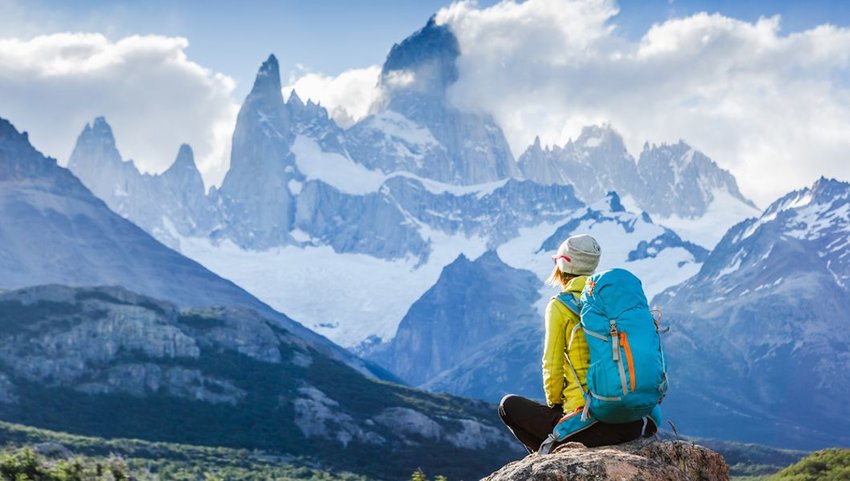 Tackling the unruly wilderness of South America's Patagonia region is a bucket-list topper for most trekking, hiking, camping and all-around outdoor fanatics. Straddling the southern parts of both Argentina and Chile, a trip way down south offers the chance to walk with penguins, trudge across some of the world's largest glaciers and trek the famous W-Circuit in Torres del Paine National Park.
South American has earned itself a reputation as a cheap destination in the past, however the Patagonia region is so remote and spread out, transportation and accommodation end up costing a pretty penny. The best time to visit starts in November and runs through March (Patagonian summer), but accommodations sell out 6-12 months in advance! This is one trip that doesn't suit the spur-of-the-moment traveler; if you haven't started planning, reserving (and saving) now, you may need to push this trip off until the winter 2020/2021.
The Women's World Cup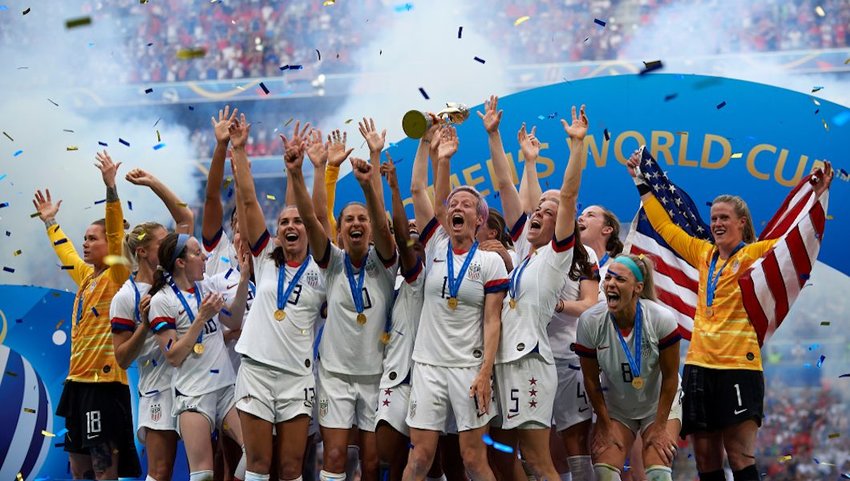 The Women's U.S. National Team is making a lot of noise these days. The team's big win in France last month was inspiring and generated a lot of interest in women's soccer in general. Instead of watching these powerhouse women on TV, catch a game in real life. Start planning (or at least saving) now for the next Women's World Cup in 2023. While FIFA hasn't officially announced which country will be playing host, South Africa has thrown its hat into the ring along with Japan, New Zealand, Colombia, Brazil, Argentina and Australia. Even North and South Korea put their differences aside and placed a joint bid. While you might think game tickets are outrageously expensive, here's the surprisingly affordable breakdown of ticket prices from 2019's matches.
A Scuba Diving Trip to Raja Ampat, Indonesia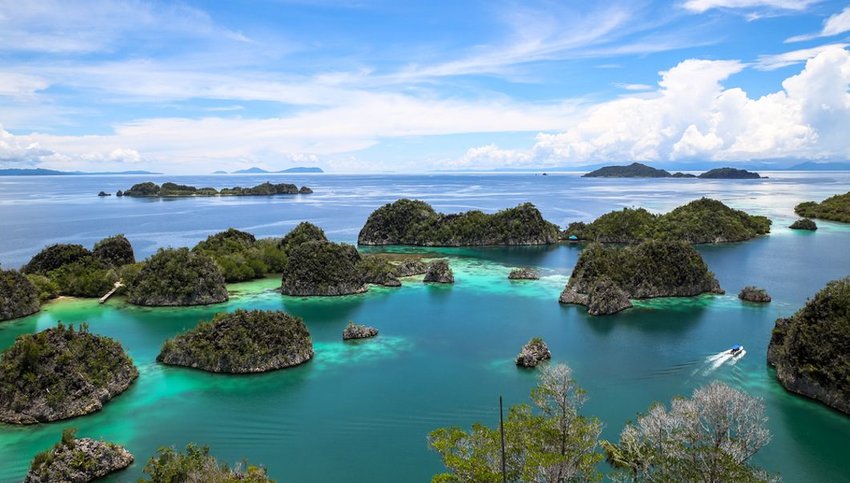 The lush, emerald-green isles of West Papua's Raja Ampat paint a jaw-dropping pre-historic-like setting atop arguably the best dive sites on the planet. Named Raja Ampat – Four Kings, in English – after the four main islands that make up the area, this destination is considered to be one of the most remote and underdeveloped places in Indonesia. All the better to scuba dive! Impossibly clear water, an abundance of dive sites, and out-of-this-world encounters with spectacular marine life, Raja Ampat is a true diver's paradise.
Being so far-flung, it does take a hop, skip and jump to reach this exotic paradise, so our advice is to stay a while – not only to scuba dive, but to explore the area's secret water falls, lounge on Waiwo Beach, snap the iconic Wayag Viewpoint photo, and trek through untouched jungle.  Plan your trip so it falls somewhere between October and April – these are the driest months of the year and also offer the calmest seas.
A round trip flight to Denpasar (Bali) from Boston's Logan Airport run around $1,000. After that, a smaller flight from Denpasar to Sorong in West Papua (roughly another $500) is required to reach the region. From the harbor in Sorong, you'll hop a ferry to whichever one of the four islands you plan to visit first!

Enjoy this article? Share it with a friend
All featured products and deals are selected independently and objectively by the author. The Discoverer may receive a share of sales via affiliate links in content.
Discover the World's Best Destinations, with your free weekly travel guide sent straight to your inbox.
Welcome to The Discoverer!
We are so excited to fill your inbox with discoveries from around the world! You can expect your first edition to arrive on Monday. Until then, feel free to check out our previous editions.