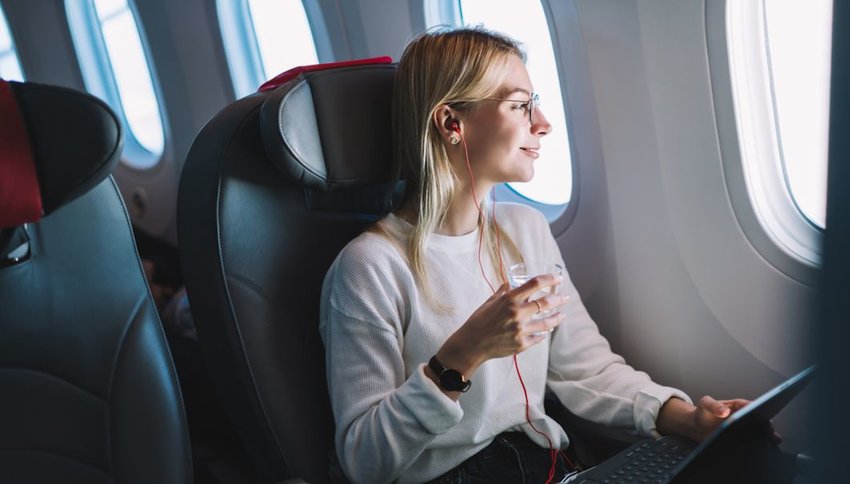 6 Little Things to Put the Luxury Back in Travel
Flying first class might be the dream, but for most of us it just isn't realistic. Flights are expensive, but you don't have to pay luxury prices to still have a luxurious experience on your next economy class trip. Here are just a few ways you can make your next trip a bit more decadent without flexing your wallet.
Invest in an Eye Mask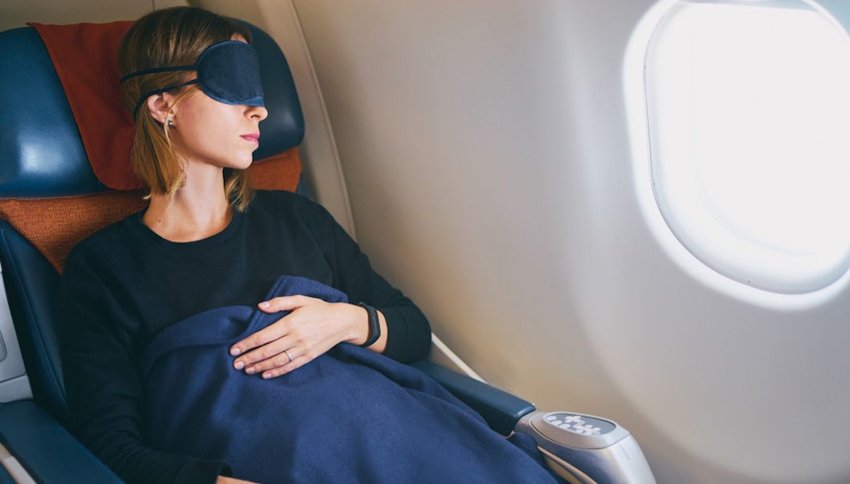 One of the best ways to make a long airplane ride fly by (no pun intended) is to sleep through the majority of your time in the air. Aside from those gifted few who can fall asleep on command, this is usually easier said than done. Buying yourself a soft and comfortable eye mask to black out the light from open windows will go a long way to help. Sleep through the grueling hours in the air and land feeling luxuriously refreshed.
Upgrade Your Airport Lounge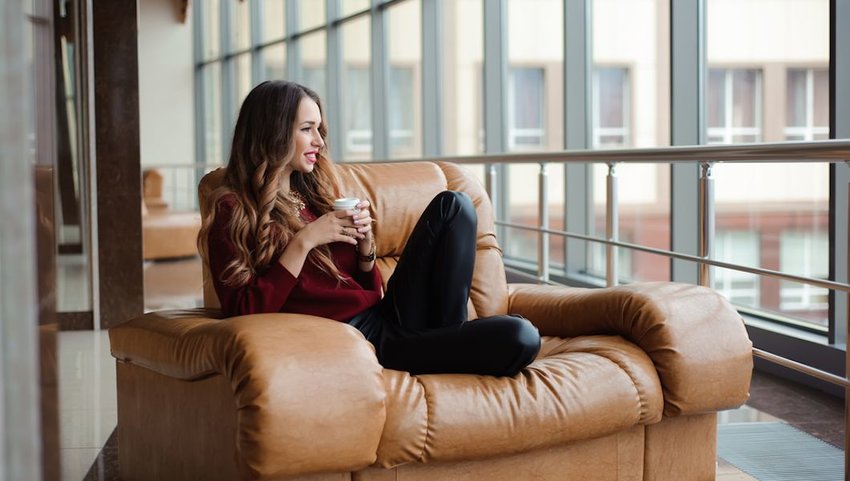 If you're stuck waiting for a delayed flight or sitting in the airport in a long layover, the siren song of first- and business-class lounges doesn't have to be a pipe dream. Even if you have an economy-class ticket, access to these lounges is no longer as unattainable as it once was. Many airlines now offer day passes or lounge membership that will let you enjoy the comfort of the lounge without the ticket upgrade. You can also sometimes gain access through credit card rewards, airline loyalty, or simply by being a guest of somebody already on the list. Some airports also have public lounges for a small fee that are infinitely more comfortable than the chairs at the gate but way less expensive than a first-class ticket.
Dress to Impress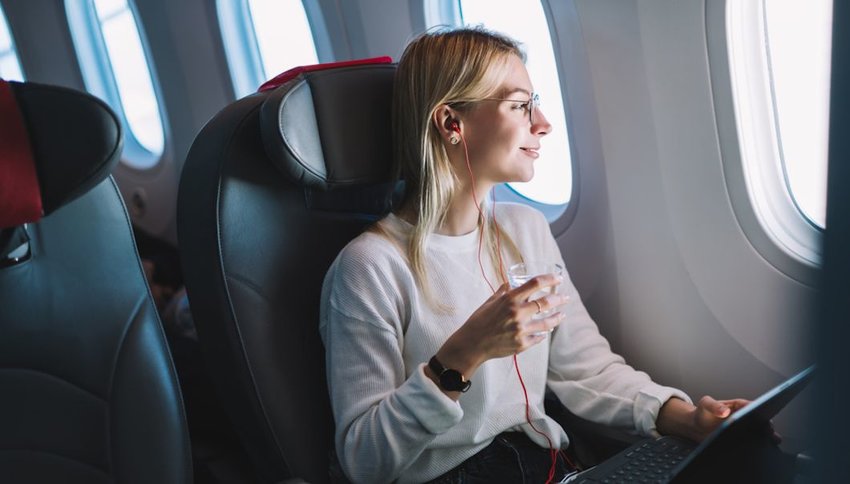 Dressing up to fly can help you look and feel great upon arrival. But remember, don't sacrifice comfort for style. There are plenty of ways to look great and still feel cozy once you get on the plane that don't include constricting waistbands, thick and itchy fabrics, or clunky shoes. Cotton and lightweight breathable fabrics will be your best friend when the air on the plane goes from hot to cold and back again in a matter of minutes. Even if the weather outside is hot, you won't regret carrying that light jacket with you when the air gets chilly a couple hours into your flight. Stay stylish without sacrificing comfort or warmth with a blanket scarf or lightweight wrap that can be taken on and off easily without elbowing your neighbors.
Turn the Airplane into a Spa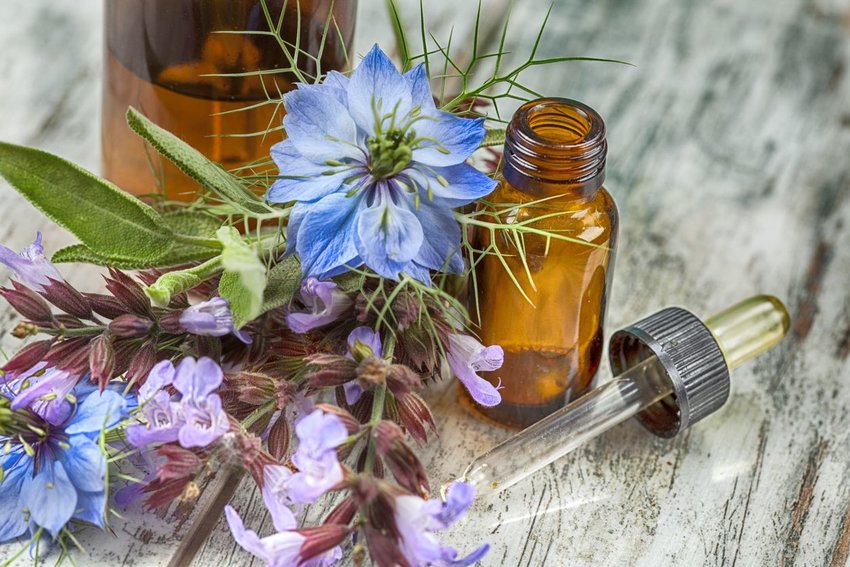 Everyone knows that air travel is dehydrating, and recycled airplane air isn't great for your skin either. So why not bring the spa with you and pamper yourself on your next flight? Whether it's throwing a single-use sheet mask into your bag, or even just some under-eye gel pads, you can keep your skin hydrated on the go. Pack some roll-on essential oils to help you unwind and download a meditation app like Calm to put you in a peaceful state of mind.
Get Boozy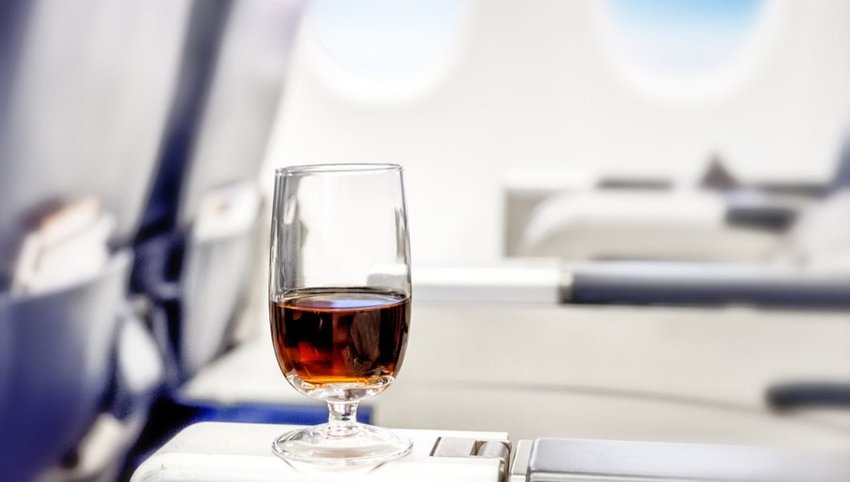 If you're of age, upgrade your in-flight cocktail with a travel cocktail kit. All you need is a travel-size alcohol (which you can purchase courtesy of your flight attendant) and you'll be sipping a Moscow Mule or Old Fashioned in no time. Feel a little fancier in the air without breaking the bank at a bar in the airport before your flight.  
Pack a Pillow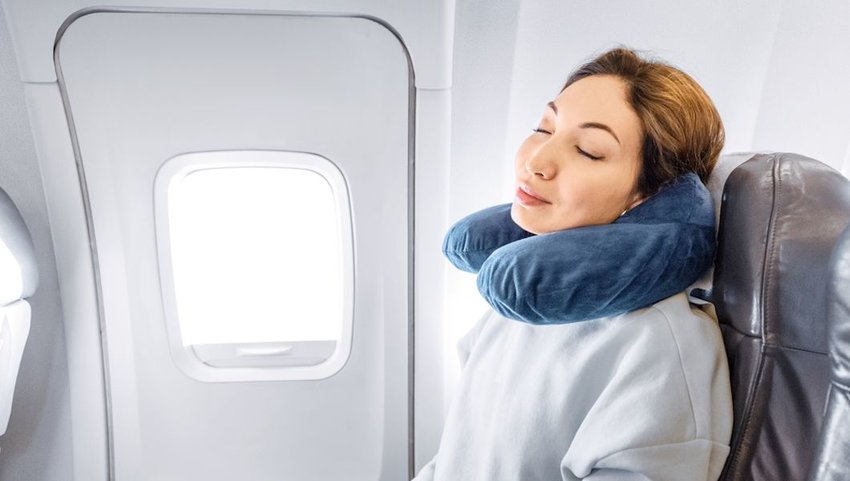 It's a travel tip as old as time that you should bring a neck pillow if you want to have any hope of sleeping comfortably in an upright and unpadded airplane seat. If you have room in your carry-on, though, there's a more conspicuous pillow that could boost your flight comfort levels monumentally: the lumbar support pillow. Sneak a pillow between your lower back and the seat to let your spine relax and avoid the constant adjustments usually necessary just to keep your legs from falling asleep.
Enjoy this article? Share it with a friend
All featured products and deals are selected independently and objectively by the author. The Discoverer may receive a share of sales via affiliate links in content.
Discover the World's Best Destinations, with your free weekly travel guide sent straight to your inbox.
Welcome to The Discoverer!
We are so excited to fill your inbox with discoveries from around the world! You can expect your first edition to arrive on Monday. Until then, feel free to check out our previous editions.