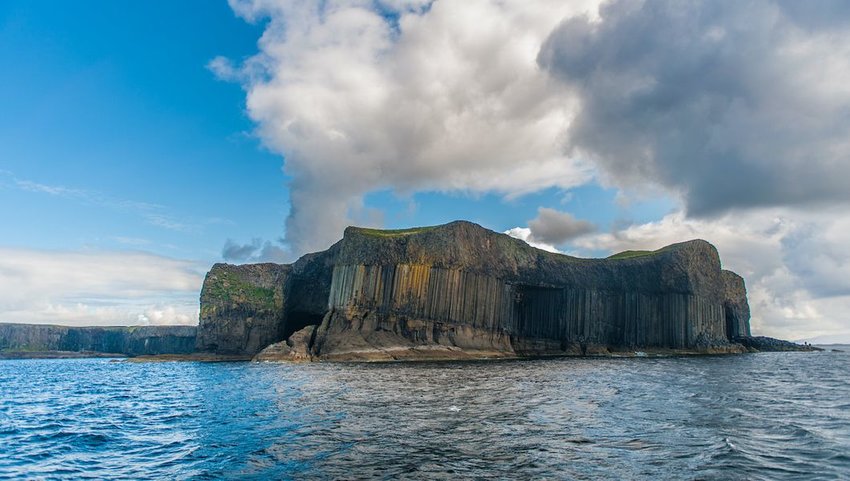 A Guide to Island Hopping in Scotland
A wise man once told me that there's no such thing as a bad choice when it comes to picking which Scottish islands you'd like to visit. He was right, of course, but if you plan to spend your next vacation island hopping in Scotland you might need a little help whittling down the 900 or so offshore islands into a more manageable itinerary.
Booking a cruise on vessels like the Hebridean Princess takes the legwork out of island hopping, with a wide variety of routes to choose from. Alternatively, independent travelers will prefer a comprehensive network of ferry crossings and plane rides, including the world's shortest commercial flight, Loganair's 90 second hop from Westray to Papa Westray. Isle of Skye is even more accessible, thanks to the road bridge that was built in the mid-1990s to connect it to the mainland.
Most of Scotland's islands can be sorted into four main groups: Orkney, Shetland, the Inner Hebrides, and the Outer Hebrides. A few occupy the Firth of Clyde, Firth of Forth and Solway Firth as well as some of mainland Scotland's lochs and lakes. Pedants would also expect me to point out that the country itself, together with England and Wales, occupies the island of Great Britain. But back to Scotland's own islands: 89 are permanently inhabited, but which should you choose to visit?
Lewis and Harris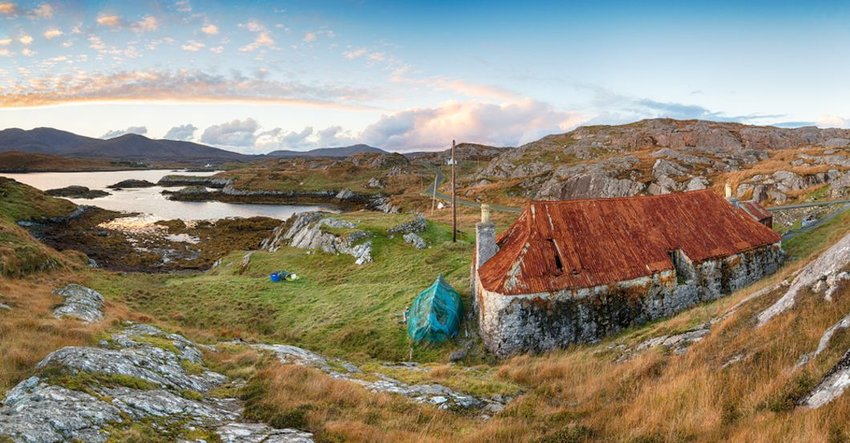 Lewis and Harris is an island of two halves. The largest of the offshore islands, it's a place with a personality as split as its name. Mountainous Harris boasts more than 30 peaks over 300 meters, while wild walks on windswept beaches are also a draw. Don't leave without buying some of its famous tweed. Lewis is, in comparison, relatively flat, containing the deepest lake of any offshore island in the British Isles. Visit the Callanish Standing Stones, a reminder of its neolithic roots.
Barra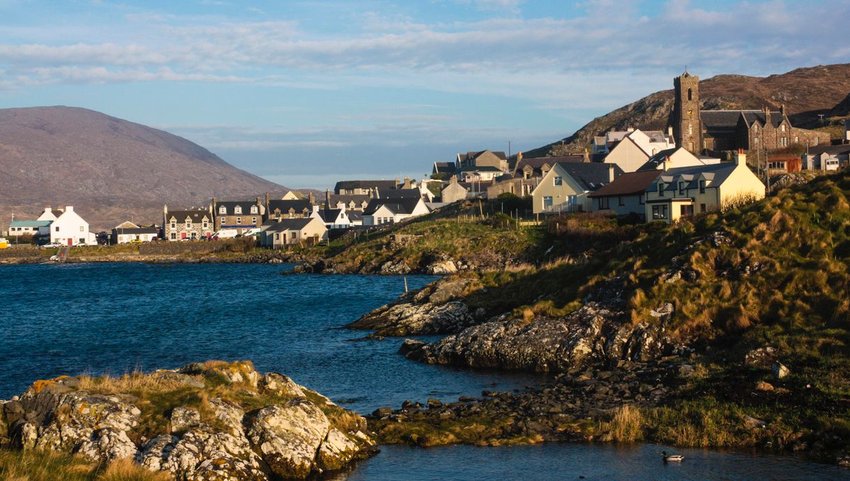 Arrive at Barra by air and you'll soon discover this is no ordinary landing — the airport is thought to be the only one in the world with scheduled flights touching down on a runway that occupies a tidal beach. But Barra is far from a one trick pony. Tiny Castlebay, once a thriving herring port, overlooks a bay dominated by Kisimul Castle. Historic Scotland leases the castle from the chief of Clan McNeil for an annual fee of £1 and a bottle of whisky. Wander sprawling, white-sand beaches or enjoy a cycling tour that passes through moors and along coastal stretches.  
Colonsay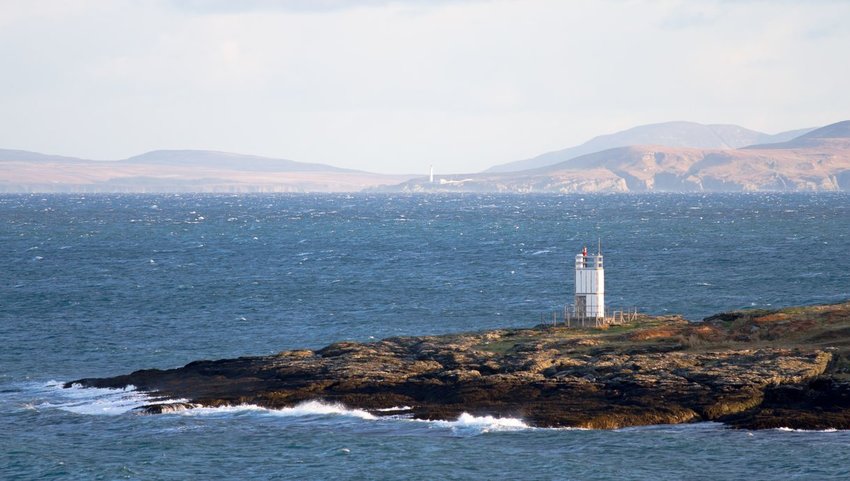 On a bright sunny day, the bleached sand and turquoise waters of many Scottish islands could be mistaken for an equally idyllic spot in the Caribbean. The standout is Colonsay, in the Inner Hebrides, best known for breathtaking Kiloran Bay. Nesting seabirds flock to its wild cliff tops each spring. Venture inland and the treats continue, especially if you find yourself in the woodlands that surround Colonsay House, a Georgian country house with idyllic gardens.
Islay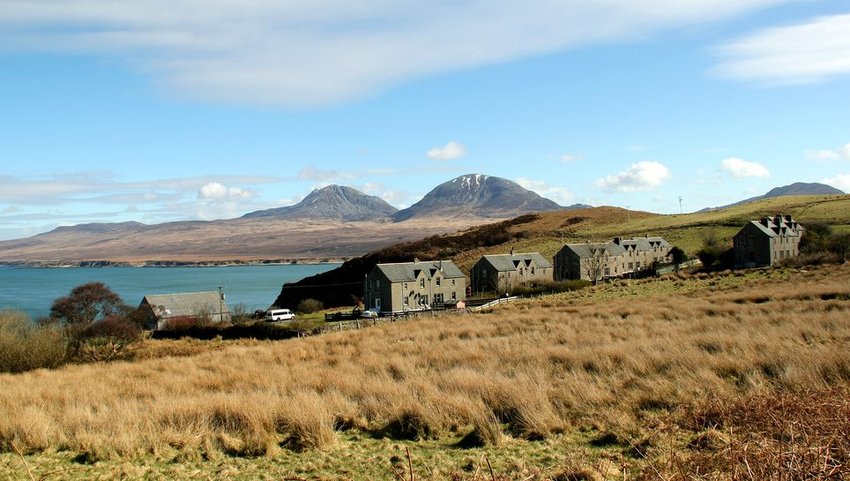 Islay is best known as a producer of whisky, with no fewer than eight distilleries responsible for producing smooth, peaty single malts. Some even go so far as to call it the spiritual home of the stuff. But it has a broader appeal, as well. Home to the RSPB's Loch Gruinart Nature Reserve, the island draws birders to the thriving barnacle geese colony. You might see rare corncrakes and chough as well.
Hoy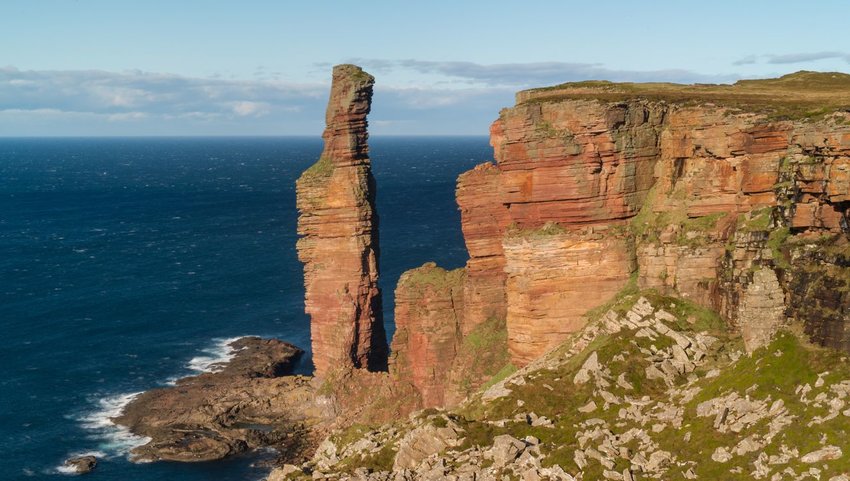 Pounded by the waves, the Old Man of Hoy is a towering sea stack formed of old red sandstone. You'll find it, unsurprisingly, on Hoy in the Northern Isles, the second largest of the Orkneys. This 137-meter pinnacle of rock can be climbed, though most visitors hike to the nearby headland and content themselves with a slightly more distant view. Nature lovers will also delight in the puffins that can often be seen on the island.
Staffa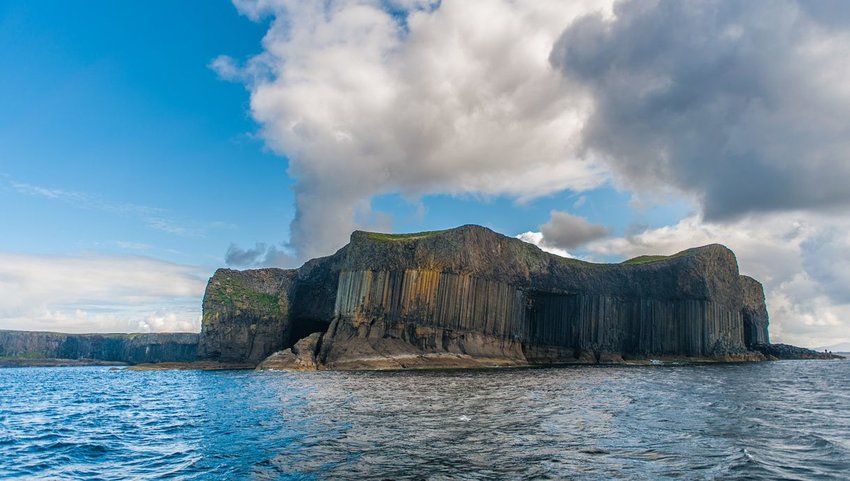 Formed at the same time as the Giant's Causeway, uninhabited Staffa's iconic basalt columns mark the entrance to Fingal's Cave. First mentioned in a 19th century poem by James Macpherson, the cave is probably best known as the title of the 1829 overture written by German composer Felix Mendelssohn, who was inspired by the echoes he heard inside.
Skye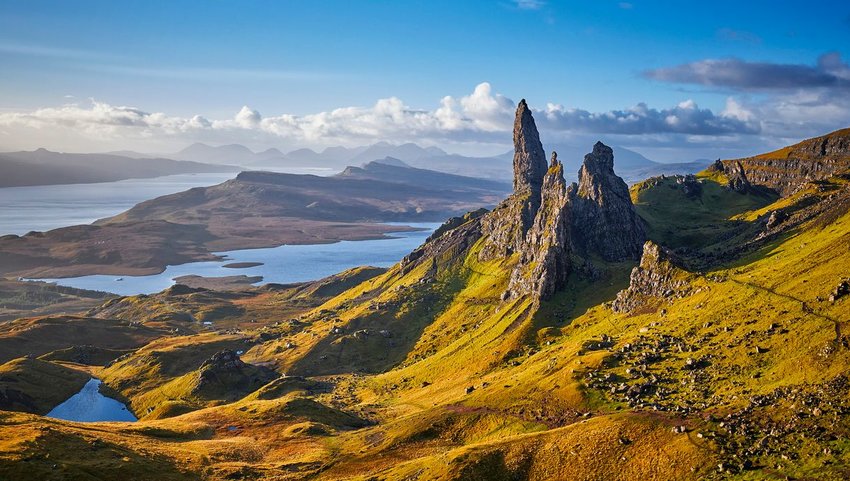 The best known of all the Scottish islands, Skye is in a league of its own when it comes to jaw-dropping natural landscapes. This volcanic island is home to the Quiraing, a cluster of dramatic rock pinnacles; the view from here towards Staffin Bay is one you won't want to miss. Climb the Cuillins, a range of rocky mountains. Check out Kilt Rock waterfall, best viewed from the lookout on Trotternish Peninsula; water plunges 90 meters down the basalt cliff into the sea below. If the weather forces you indoors, treat yourself to afternoon tea at the elegant Kinloch Lodge, owned by food writer Lady Claire McDonald.
Tiree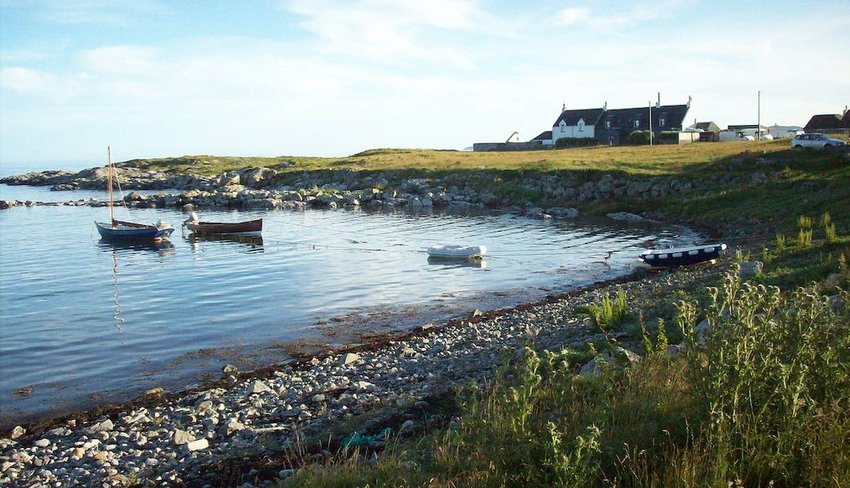 Sunny Tiree is a favorite of artists thanks to its pretty wildflowers, gorgeous beaches, and abundant birdlife. It's packed with history, too. Visit the many duns (towns), or ancient forts and brochs, windowless stone towers dating from the Iron Age. The island's more recent crofting past is explored in the fascinating Thatched House Museum in Sandaig.
Iona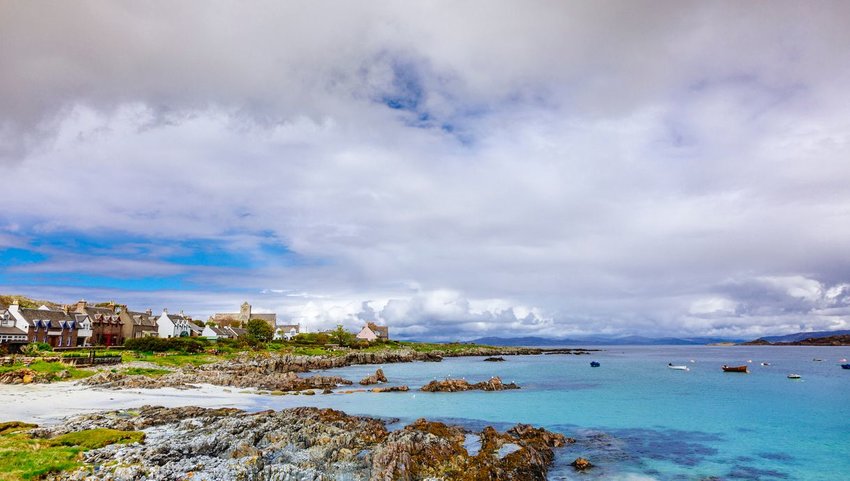 St Columba, an exiled Irish prince turned missionary, arrived in Iona in 563. The abbey on the island is a mere youngster by comparison, founded in the 12th century. Now restored, it's still a spiritual retreat and popular place of pilgrimage. Take a restorative walk across fields of machair, the local name for the low-lying grassy plains you find here, passing herds of grazing sheep. You'll reach the Bay at the Back of the Ocean. Head due west from here and next stop is Canada.
I could continue.
Wild Mull with its vast swathes of moorland and colorful homes that line Tobermory's waterfront; the photogenic ruined Castle Coeffin on Lismore; the Uists, a paradise for walkers; uninhabited St Kilda, a double UNESCO World Heritage Site; Canna for the Punishment Stone where islanders who misbehaved had their thumbs wedged into a hole. Like that wise man said, you can't go wrong. Where will you start?
Enjoy this article? Share it with a friend
All featured products and deals are selected independently and objectively by the author. The Discoverer may receive a share of sales via affiliate links in content.
Discover the World's Best Destinations, with your free weekly travel guide sent straight to your inbox.
Welcome to The Discoverer!
We are so excited to fill your inbox with discoveries from around the world! You can expect your first edition to arrive on Monday. Until then, feel free to check out our previous editions.