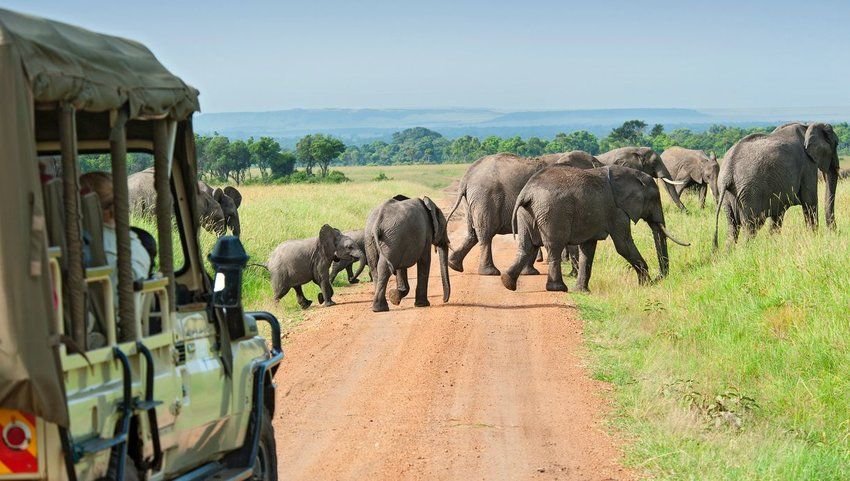 How to Plan Your First Safari
From the first morning game drive on my very first safari, I was hooked. After watching numerous wildlife documentaries on television, I'd long dreamed of seeing animals in their natural habitat. My first trip to South Africa's Kruger National Park inspired me to journey to more savannas across eastern and southern Africa. Thanks to the wealth of information on the internet, organizing a safari can be a daunting task. To get you started, here's a guide on how to plan your first safari.
Pick Your Favorite Animals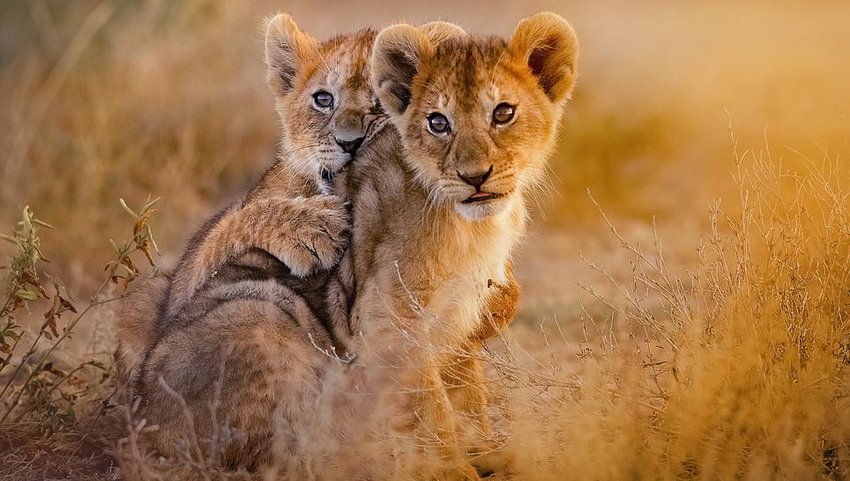 Think about what animals you dream of seeing up close. Ask yourself if there's a particular species that's going to get you excited or whether you'd be happier seeing a wider variety. For some people, ticking off the Big Five — lions, leopards, rhinoceroses, elephants, and Cape buffalos — is a big deal. For others, it's the concentration of wildlife or the chance to observe specific behaviors. Consider whether you would be satisfied with the almost-guaranteed sightings afforded by a visit to a sanctuary or reserve, or if you'd prefer to take your chances in a larger national park where the animals are wild. To minimize time spent traveling between parks, choose one where it's common to see more species in close proximity.
Plan for the Right Time of Year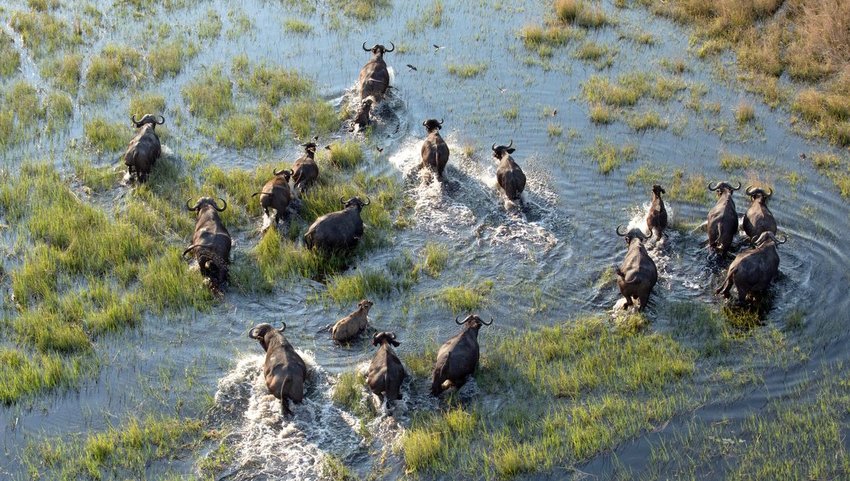 The time of year you travel is also going to impact your chances of seeing animals. If you're tied to specific dates, check out the climate patterns for your shortlisted destinations. Kenya's no fun in April when the rains come, for instance, and you'll need a blanket on an early morning game drive in South Africa if you visit in July. Typically, dry season is a good time to book a safari. The vegetation isn't as lush, which makes sightings easier and wildlife tends to cluster around watering holes — making the animals quicker to find.
Decide if Luxury is Important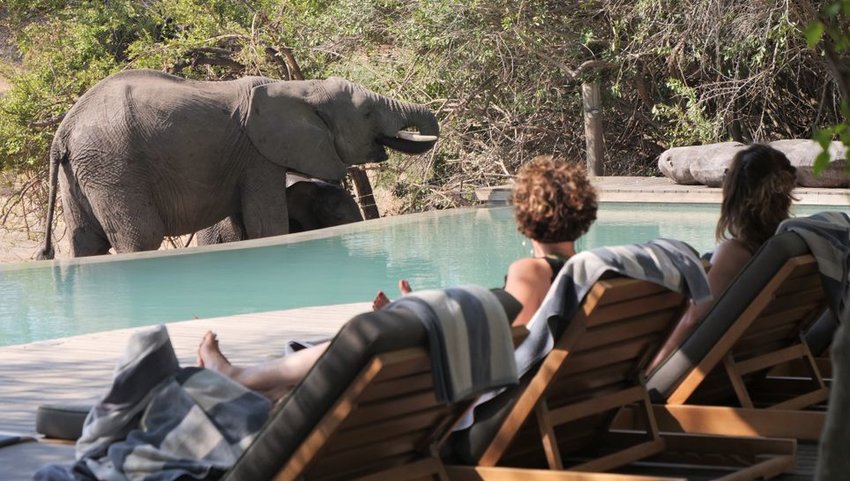 Budget will play a major part as well when you book your first safari. At the top end of the market, the very best lodges or glamping experiences offer fine dining and high-quality amenities. Packages can be tailored to your specific needs and fly-ins to private airstrips ensure exclusivity. However, all of this doesn't come cheap. You can pay thousands of dollars for such a safari. At the other end of the spectrum, a backpacker safari by minibus with accommodation in basic tents can be achieved for under $500. Try Chameleon Backpackers in Windhoek, Namibia or Red Chilli Hideaway in Kampala, Uganda. Another consideration is wildlife spotting opportunities from your lodge or camp. It's possible in some places to eat dinner and watch the warthogs or to lounge by the pool with an elephant grazing nearby.
Plan for the Number of Participants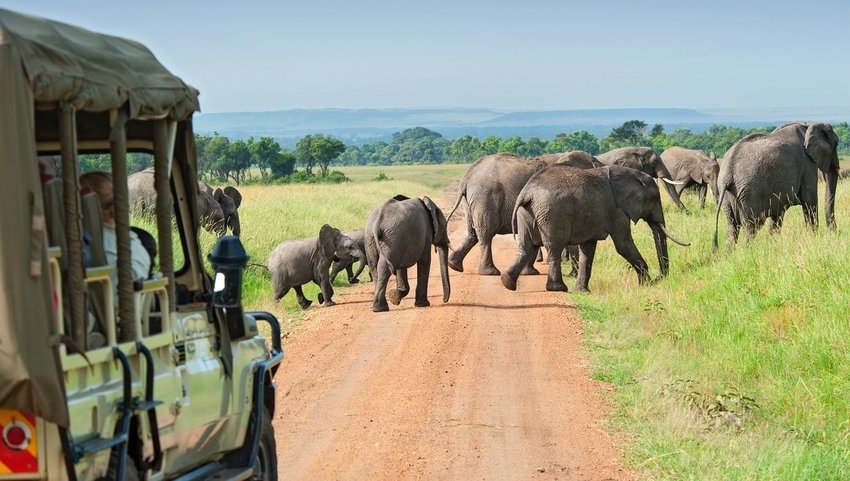 The number of people in your party will have an influence on cost. A private safari for a solo traveler can work out to be very expensive and the company you'll get on a small group safari might make it more fun — particularly if you're excited to share what you've just spotted with someone other than your guide. Self drives allow freedom, but also stress. You're hoping to encounter wild animals after all and the roads can be potholed and uneven, which presents more of a challenge. By hiring a guide or joining a group tour, you can tap into local knowledge about where the animals are usually to be found and improve your chances of spotting the wildlife you've come so far to see.
Get Vaccinated and Take Anti-Malarials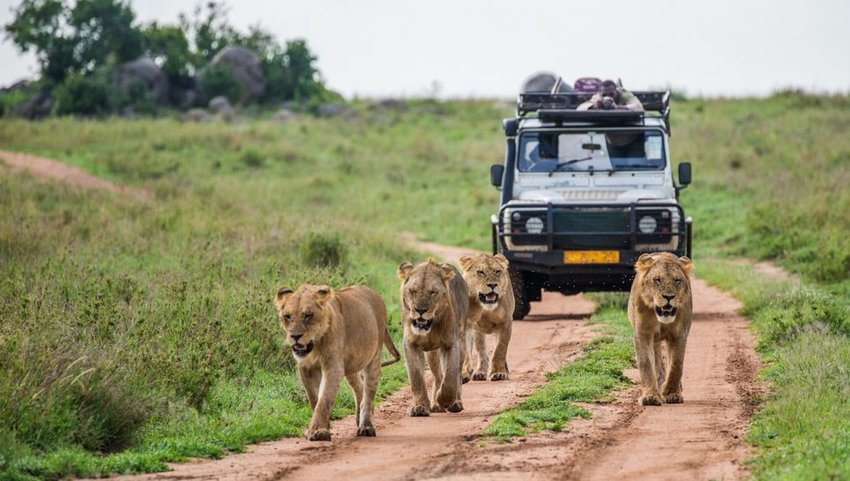 Once you've settled on a destination, make sure you plan for any health requirements before traveling to Africa. Book an appointment at your local clinic or health center to discuss vaccination requirements. Some are advisory, while others are mandatory. Anti-malarials should always be taken when deemed necessary. If you don't want to go through the extra hassle, it is possible to go on safari in places where the risk of malaria is very low or non-existent. A yellow fever certificate can be a requirement of entry for some countries and without one you risk being turned away at the border.
Pack the Essentials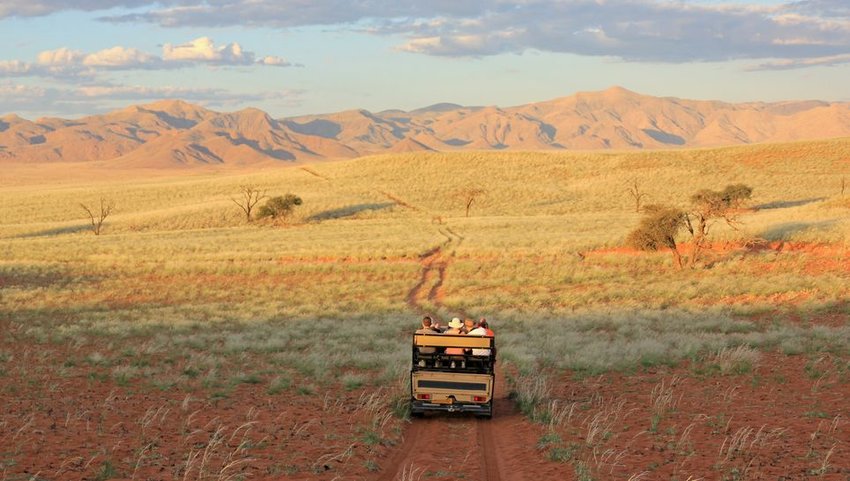 Make sure you think long and hard about what to pack. Muted colors won't draw attention, but dark colors should be avoided in areas where you might attract the attention of tse tse flies or mosquitoes. If there's a chance you'll need to wash clothes while you're away, pack shirts and pants that dry quickly. Where the sun's likely to be fierce, make sure you have a comfortable hat. Sturdy shoes for climbing into safari vehicles are also a must. You'll find biodegradable wet wipes are necessary since it gets dusty and a flashlight for dark evening walks to the shower block or restaurant will also come in handy. Finally, take plenty of charged batteries and spare memory cards. Once you have something in your sights, it's impossible not to keep snapping away.
Enjoy this article? Share it with a friend
All featured products and deals are selected independently and objectively by the author. The Discoverer may receive a share of sales via affiliate links in content.
Discover the World's Best Destinations, with your free weekly travel guide sent straight to your inbox.
Welcome to The Discoverer!
We are so excited to fill your inbox with discoveries from around the world! You can expect your first edition to arrive on Monday. Until then, feel free to check out our previous editions.