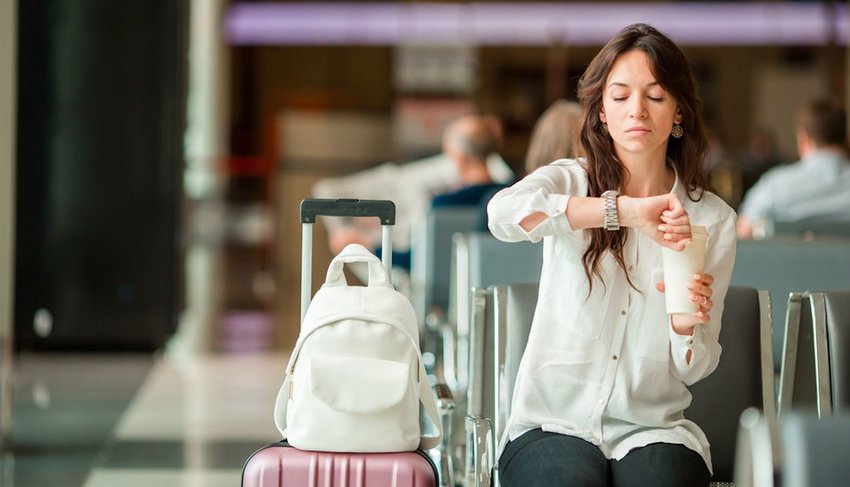 How to Navigate Flight Weather Delays
Weather can be your best friend on a vacation — or your worst. Unexpected storms and poor conditions can wreak havoc on your travel plans, especially if you're careless about booking. Even if you carefully consider the time of year you're traveling, weather can still catch you off guard and throw your plans to the wind. Fortunately, there are a few things you can do to deal with potential delays.
Know What to Expect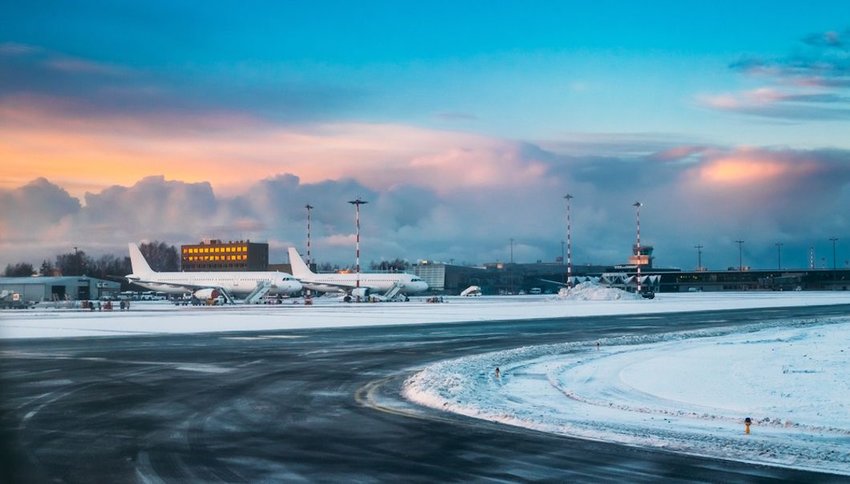 It's easy to remember the time of the year where you are, but that's not the only factor to keep in mind. You'll also want to be aware of how the weather is at your destination. Unless you're flying nonstop, you'll want to check on any airports along your flight path as well.
As your departure date draws nearer, it's smart to check on the weather in all destinations each day. This is especially true if you're traveling during the winter. Severe weather can disrupt your plans no matter what time of the year, but winter weather often has the longest-lasting impact.
Hope For the Best, Plan For the Worst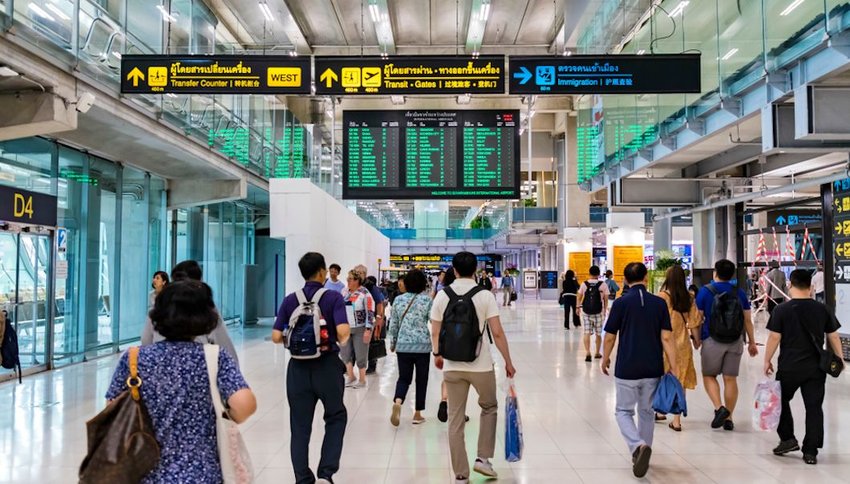 Unless you relish the idea of spending hours waiting in the airport, be ready to re-book. Of course, this is easier in some cases than others, but re-booking means you'll avoid several of the headaches that other travelers will have to deal with.
Keep tabs on your flight leading up to departing for the airport. Airlines often offer email or text updates about your upcoming flight's status. Sign up for these and you'll get some notice ahead of time if things change. Some airlines also have apps that let you track the incoming flight before yours which will give you some indication if your flight will take off on time. Your plans may still be foiled but it beats showing up at the airport loaded with luggage only to find out your flight has been canceled.
What to Do If Your Flight Is Delayed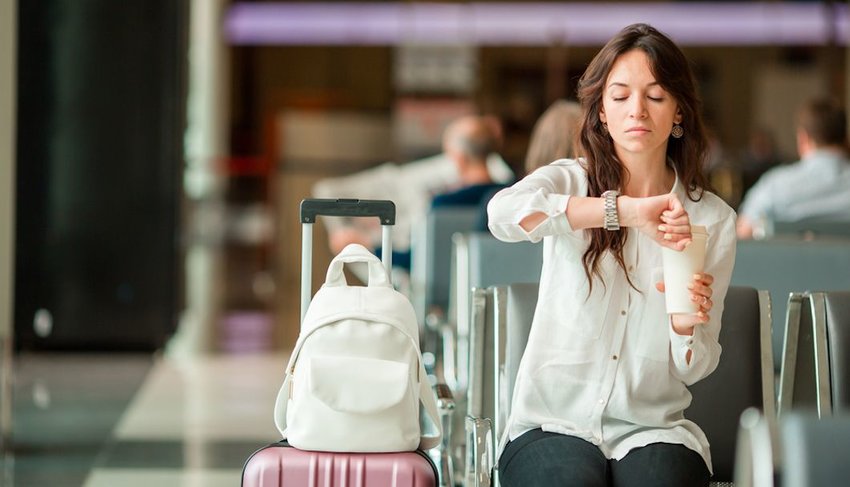 If your flight is delayed or canceled, the first thing you should do is contact the airline. You can do this in person if you're already at the airport, or over the phone if you're still at home. You can even resort to other options like the airlines' mobile app to rebook yourself. Remember, you aren't the only person in this situation — all other passengers on your flight and possibly others will be trying to get in touch with airlines to be rebooked.
Generally, they'll do everything they can to try to make things right, and most airlines these days will rebook you automatically. But if you do need to speak to a representative, expect long waits.
More and more airlines are offering fee waivers and hotel or meal credits in the case of delayed flights, so check to see if yours has them. Many airlines don't offer these if the delay is caused by things outside the airline's control, like weather. But it doesn't hurt to check your airline's policies.  
The worst thing you can do is get angry or frustrated. This won't help solve your problem, and the airline staff didn't cause your delay. Stay patient and level-headed. You may deal with some inconveniences, but generally these delays are relatively minor in the grand scheme of things.
Prepare For Potential Delays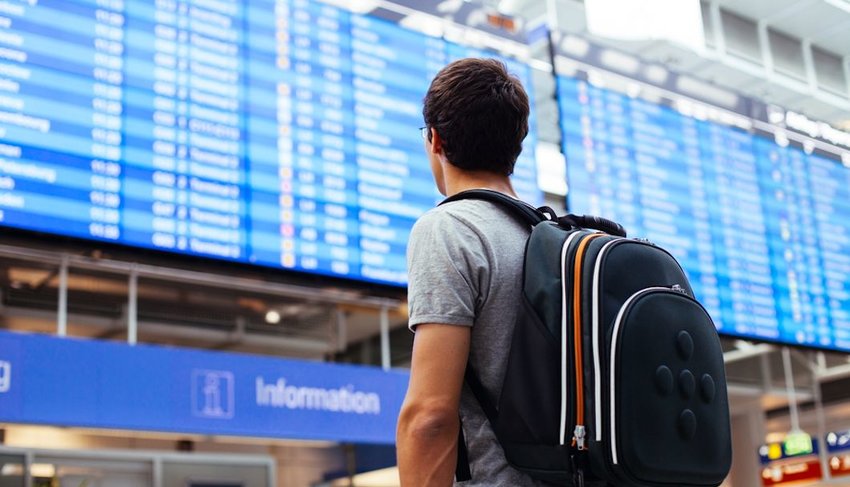 One of the best things you can do to avoid weather-related travel delays is to plan around them ahead of time. One example is booking nonstop flights instead of flights with layovers. This reduces your likelihood of running into delays along your route, or missing connecting flights due to delays.
If you know you're traveling during poor weather, make sure you budget enough time in your travel itinerary to allow for these delays. Booking your flight in the early morning can also work to your advantage. This gives you room to adjust your plans if your flight is delayed. There will typically be more flight options for you to try to make if yours is cancelled, and you won't need to worry about spending the night in the airport.
Another thing that can make your life easier is using a card with travel benefits. These don't always just mean frequent flyer miles. Certain credit cards offer protection against travel issues caused by severe weather, which could mean you don't have to worry about spending extra cash if your flight is canceled.
If you don't have a credit card that provides travel protection, you can always opt for travel insurance. In many cases, this specifically covers canceled or delayed flights, which means you're only paying the cost of the insurance and not all the incidental fees and extra expenses that can come along with a delayed flight.
Enjoy this article? Share it with a friend
All featured products and deals are selected independently and objectively by the author. The Discoverer may receive a share of sales via affiliate links in content.
Discover the World's Best Destinations, with your free weekly travel guide sent straight to your inbox.
Welcome to The Discoverer!
We are so excited to fill your inbox with discoveries from around the world! You can expect your first edition to arrive on Monday. Until then, feel free to check out our previous editions.