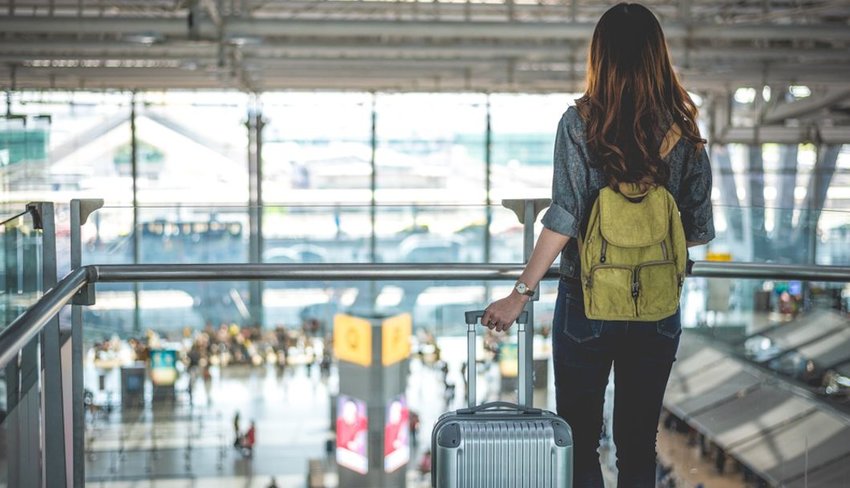 9 Tips to Navigating Crowded Airports
Sometimes, travel requires nerves of steel. Slow-moving lines, frustrated passengers, burnt out airport employees, and tons and tons of people all contribute to travel stress. Crowded airports have the ability to take you from 0 to 60 on the irritation scale in 2 minutes flat. Don't accept torturous travel or let it ruin your vacation. Follow our tips on how to best navigate a busy airport and arrive unscathed and unfazed on the other side.
1. TSA Like a Pro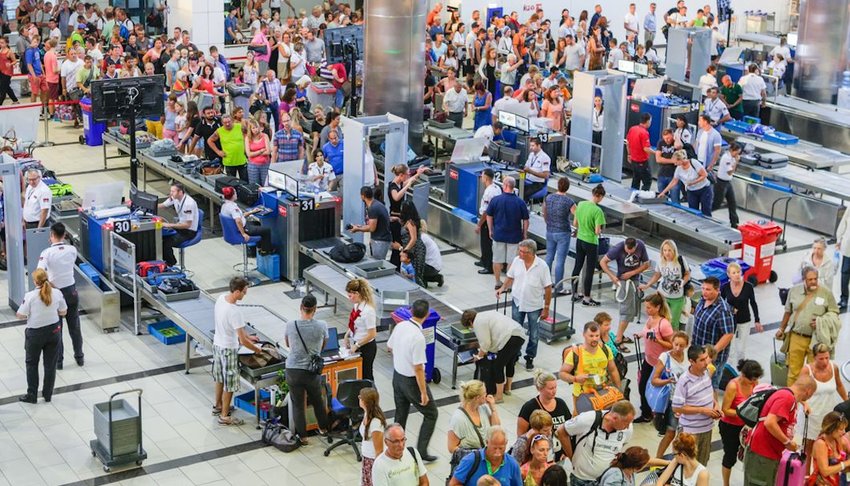 Did you know TSA has its very own app? The MyTSA app updates on delay information, current weather conditions at your preferred airports, and allows you to check how busy the airport is on a specific day. You can even get estimated security screening wait times from fellow travelers in real time. All this information right at your fingertips makes planning airport arrival much more efficient and helps you avoid nightmarish waits.
2. Don't Follow the Arrival/Departure Signs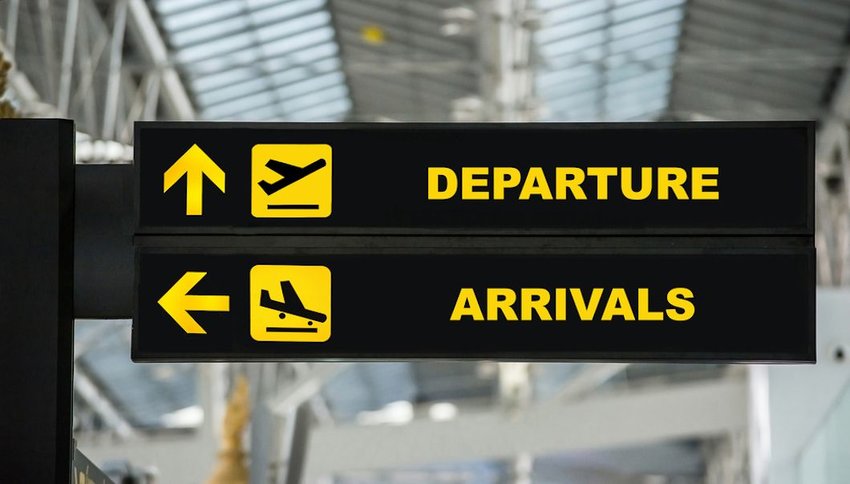 Separating arrival and departure traffic is the airport's attempt to create a logical traffic flow. However, if you're departing during peak morning times, the departure lane will likely be jammed with cars, leaving you at the mercy of the person in front of you.
Ask whoever is dropping you off to scoot though the Arrivals lane and skip the Departure car line. You'll find the walk between Departures and Arrivals isn't all that long, and it beats sitting in traffic any day. Bonus: You can run if you're late!
3. Skip the Check-In Line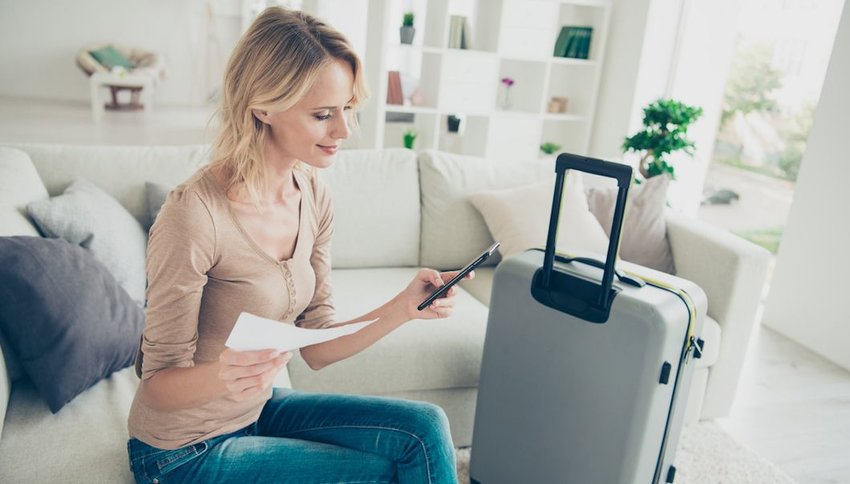 Save yourself major time before you even set foot in the airport; take two minutes to check in online and save your boarding pass to your phone or print it out. If you don't have to check a bag, you can breeze past the long check-in line and go straight to security.  If you do, there's usually a "baggage drop" line; make sure you look for this so you don't spend unnecessary time waiting behind people who still need to check-in!
4. Get Pre-Approved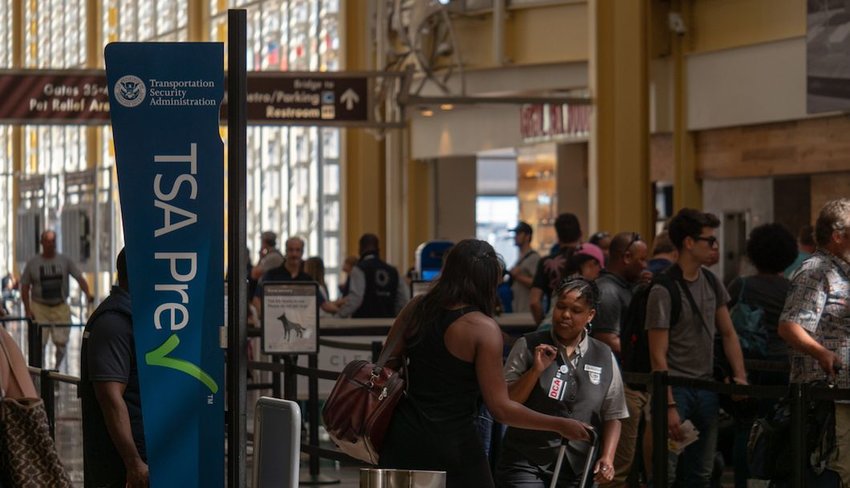 Overcrowded security lines are notorious time traps in busy airports. TSA reports that the average amount of time spent in line is around 30 minutes. However, if you're TSA Pre-checked, you'll get to whiz through a designated line at an average of 10 minutes and you won't be asked to remove your shoes or separate electronics.
If you're a frequent international traveler, consider applying for Global Entry as well. This service will expedite you through U.S. Customs when entering the U.S.
The cost for the TSA Pre-check perk is $85 and Global Entry is $100 for a 5-year membership.  If you're always on the go, consider a travel rewards credit card (like Bank of America Premium Rewards) that include these membership perks just for being a card-holder.
5. Access Lounges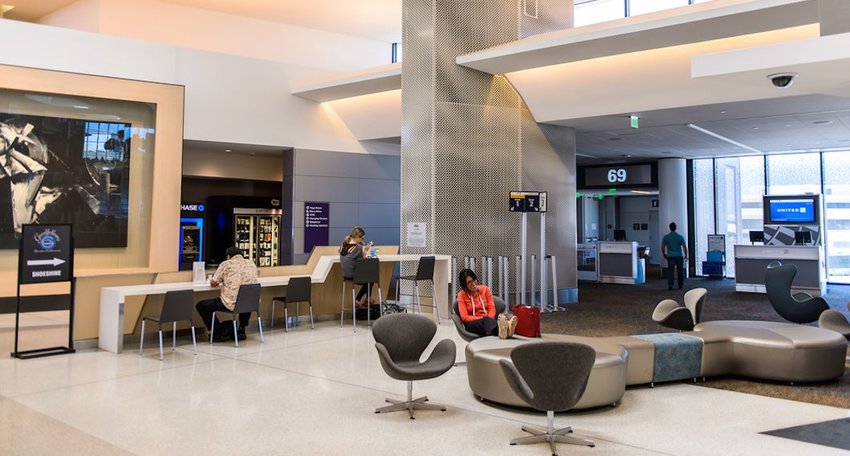 There's no doubt about it – relaxing on a comfy couch with a complimentary beverage and unlimited buffet food beats waiting in long lines at the food court before trying to enjoy your meal slouched over in a rigid plastic chair. Access a lounge and you'll enjoy a little peace and quiet away from the general population.
Not only will you beat the crowds and stay secluded prior to take-off, you might actually save money (or at least break even). If you don't have a credit card that allows lounge access, buying a day pass might be the way to go. They typically run between $30-$60, which sounds expensive. But if you have a long layover and need to eat and drink, you'll probably end up spending the same amount on food, snacks, and beverages in the food court.
6. Pre-download Entertainment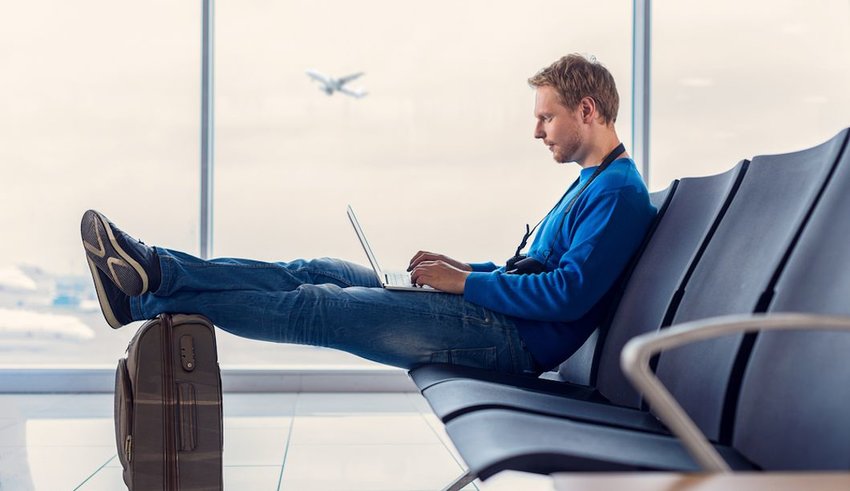 Don't depend on free Wi-Fi to help stock your movie collection at the gate. Often times the network is too slow for downloading. Make sure you've got your favorite series and films ready to roll so you can block out the chaos around you. Same goes for non-digital entertainment. Don't wait to buy a book or magazine at a store in the airport. Not only will these be marked up with airport prices, but you'll risk running late or losing your seat at the gate.
7. Bring Backup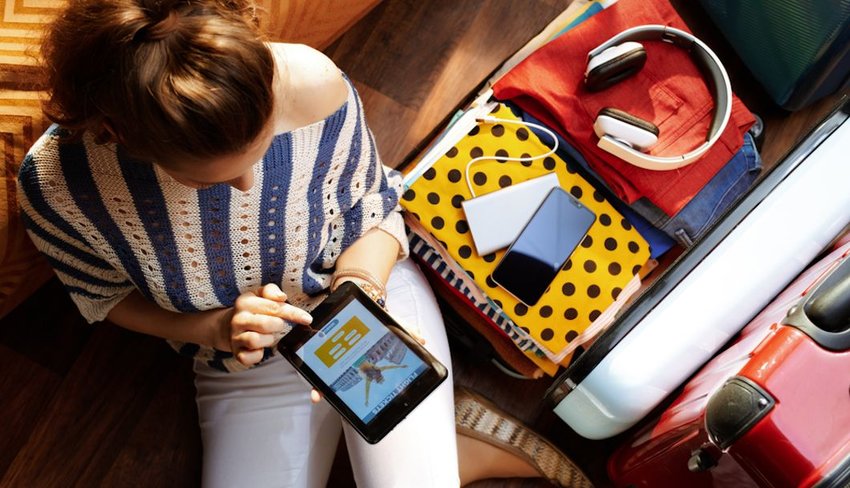 A backup power source, that is. Many airports now have charging stations—a super helpful addition for many travelers. The problem is, everyone always seems to need a charge! Don't be left trying to pull up your boarding pass or flight information on a dying smartphone. Invest in a mini power bank and low battery life is one less stress on travel day.
8. Learn the Lay of the Land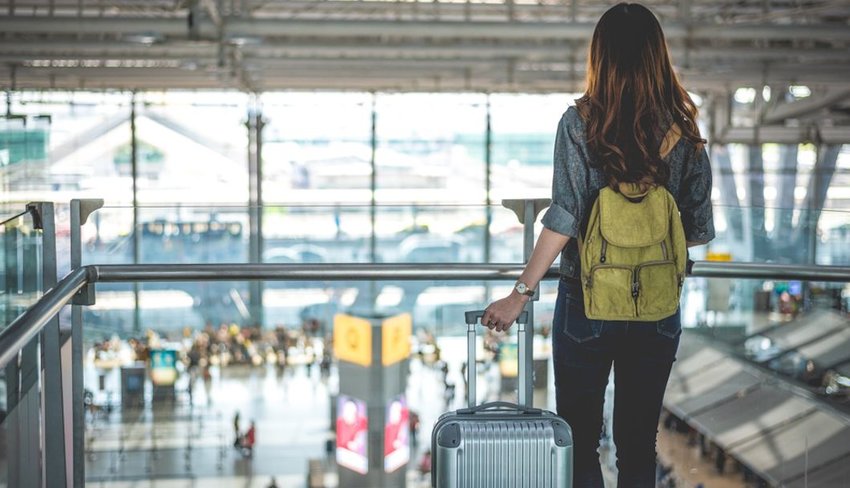 Figure out where your terminal is and how best to reach it before you get to the airport. Download an airport map app (like Flight Tracker) and figure out how to most efficiently hit your favorite restaurant, make a pitstop at the bathroom, and get to your gate on time. It's also helpful to find out if you have to take an airport tram or shuttle service to get to a different terminal. If so, arrive earlier than planned. I almost missed a flight at San Francisco International because I didn't factor in the 30-minute terminal transfer!
9. Ask for Help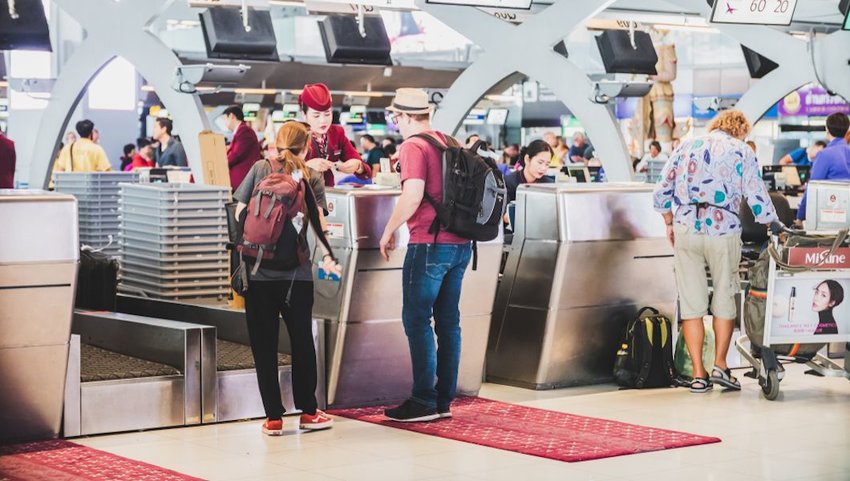 See a huge line at the security gate? Ask an airline agent or a customer service representative if there's another checkpoint with a shorter line.  Many airports have multiple security checkpoints and there might be a shorter one in another terminal. If terminals are interconnected, you'll save some time and hassle.
Enjoy this article? Share it with a friend
All featured products and deals are selected independently and objectively by the author. The Discoverer may receive a share of sales via affiliate links in content.
Discover the World's Best Destinations, with your free weekly travel guide sent straight to your inbox.
Welcome to The Discoverer!
We are so excited to fill your inbox with discoveries from around the world! You can expect your first edition to arrive on Monday. Until then, feel free to check out our previous editions.