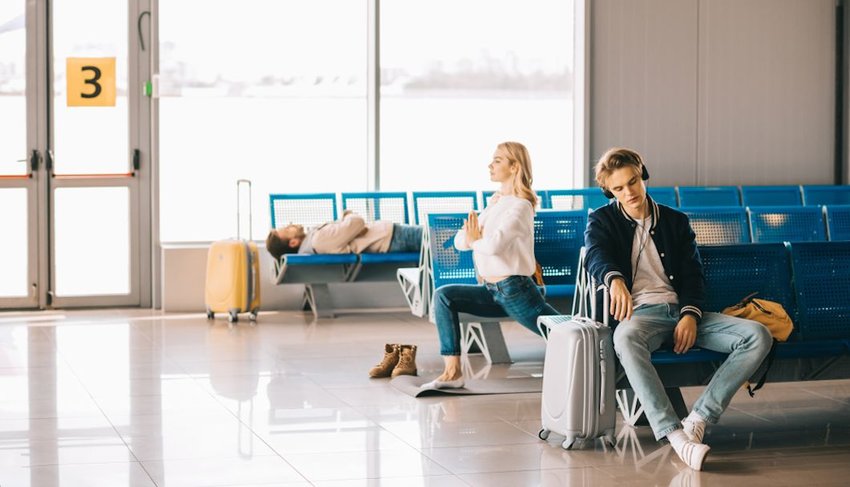 How to Kill Time During a Long Layover
If you despise a long layover, it might be time to reframe your thinking. A layover may seem like an unwanted stop on the way to your final destination, but it's not completely useless. When you begin to manage your time more wisely between flights, you might begin to appreciate layovers. Especially since airports around the world offer plenty to do besides posting up at the foodcourt. From your favorite yoga routine to petting a Golden Retriever, here are seven ways to kill time during a long layover.
Practice Yoga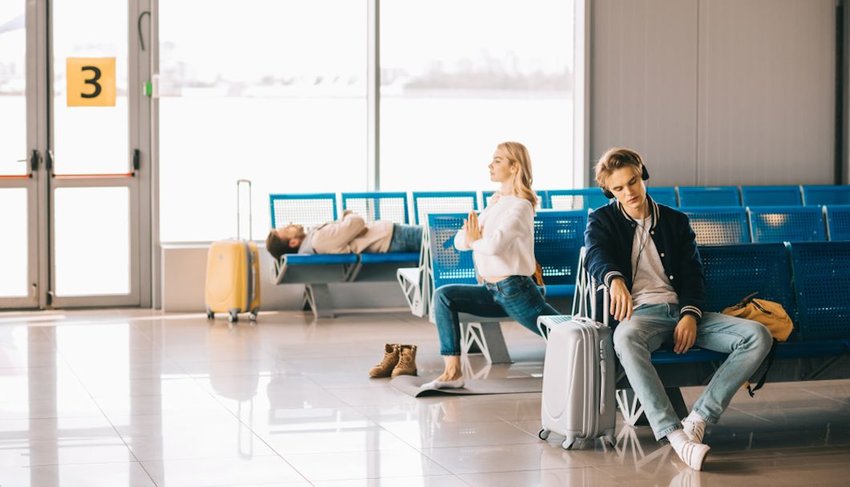 After spending hours on an airplane, there's nothing better than stretching your legs. So why not incorporate a yoga practice into your layover? More airports are beginning to offer yoga rooms for travelers — in addition to the designated space, yoga mats and video instruction are often provided. When a yoga room isn't on the list of airport offerings, you can still find a way to stretch and relax. In addition to working the entire body, sun salutations are easy to do in a quiet corner. If you need something more relaxing, try legs-up-the-wall — it requires minimal space and will send blood flow to your cramped legs and feet.
Get a Room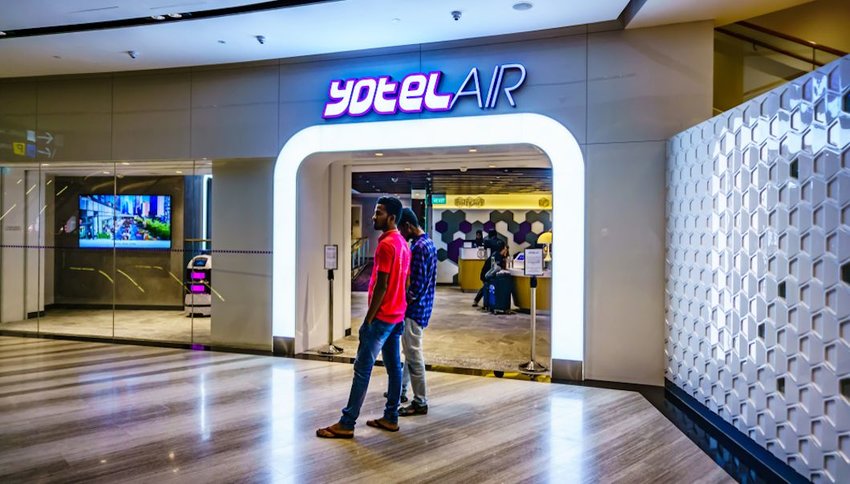 When you find yourself thoroughly exhausted between flights, there's nothing better than booking a room for some much-needed r&r. Luckily, hotel chain YOTEL allows travelers to book accessible hotel rooms within the confines of the airport. The aptly-named YOTELAIR is available in six international airports, offering up small but luxurious "cabins" that come equipped with a bed, bathroom, and shower. Depending on the hotel's location within the airport, you may have to go through security and passport control to reach the hotel. Regardless, it's still one of the most convenient ways to get a room during your extended airport stay.
Airport Activities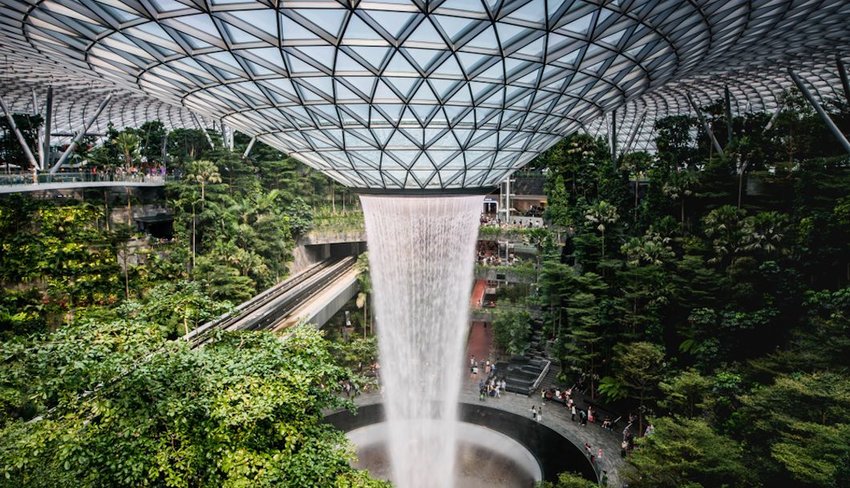 Depending on where your travels take you, your layover airport may have more than meets the eye. Around the world, airports offer exciting, interesting, and often, free activities for their traveling patrons. From art exhibits to entertainment, check ahead to see what's happening at your layover airport. Should you find yourself flying through Portland, Oregon, PDX has a movie theatre that showcases short films by local filmmakers. Amsterdam Airport Schiphol has an in-house museum that features masterpieces from Dutch painters, while Tokyo Narita Airport has a self-serve oxygen lounge, purported to ease the symptoms of jet lag. Find yourself in Munich's Franz Josef Strauss Airport during Oktoberfest and you might be treated to some local brew. Singapore's Jewal Changi Airport even has its own waterfall and gardens, while Vancouver International's aquarium exhibit holds more than 20,000 marine plants and animals native to the region.
Hit the Gym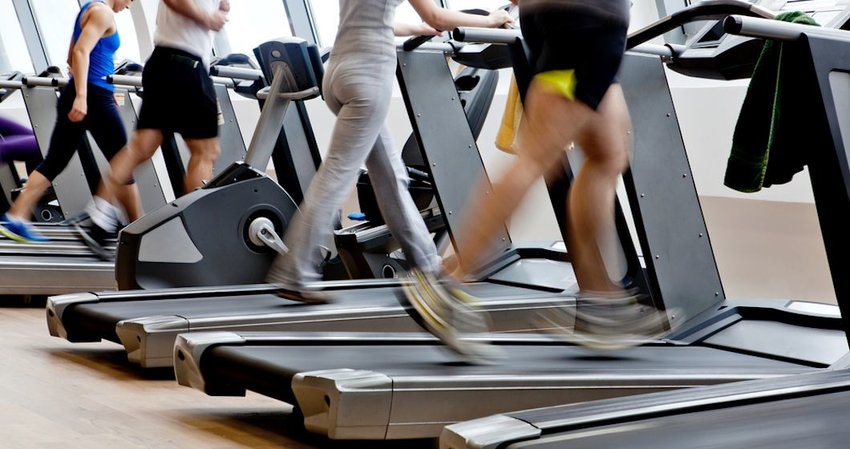 Just because you're traveling, doesn't mean you can skip leg day. For all the fitness fanatics out there, working out is possible during a long layover. More airports are starting to accommodate travelers with workout rooms fitted with exercise machines, free weights, and plenty of space to work off the airport food. If your layover airport doesn't provide an onsite gym, check out airportgyms.com. The website lists fitness centers within a nearby radius of U.S. and Canadian airports and includes important details, like distance from the airport and entrance fees. If leaving the airport's premises sounds stressful, don't fret. Some of the listed gyms are located in airport hotels and offer free shuttles to and from.
Go Sightseeing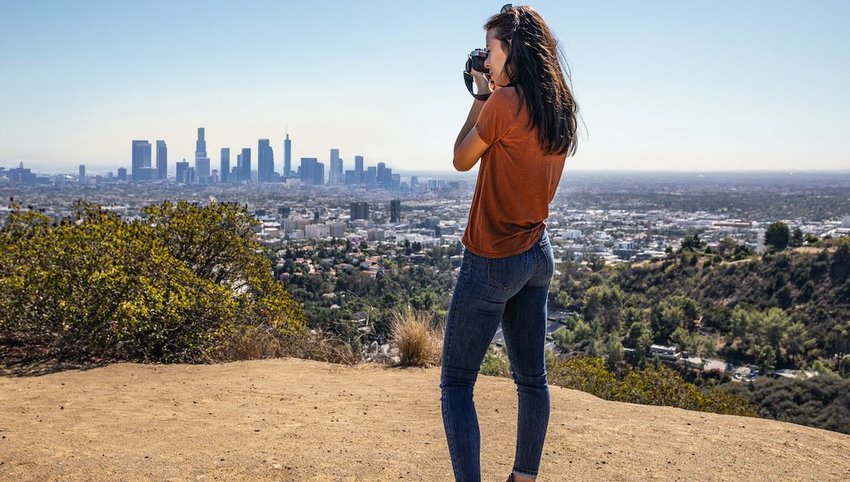 In certain instances, booking a long layover may give you a distinct advantage during your travels. Long hours between flights means plenty of time to get out of the airport and see a new place. But, depending on the length of your layover, planning ahead may be in your best interest. Read up on the city's public transportation system, to see if it allows easy access to the city's most popular attractions. Even better, book a guided tour with a reputable company — it's one of the best ways to see a city in a short amount of time. L.A. City Tours offers an airport pick-up for travelers out of LAX, making it a snap to sightsee during your short stay.
Get Some Shut Eye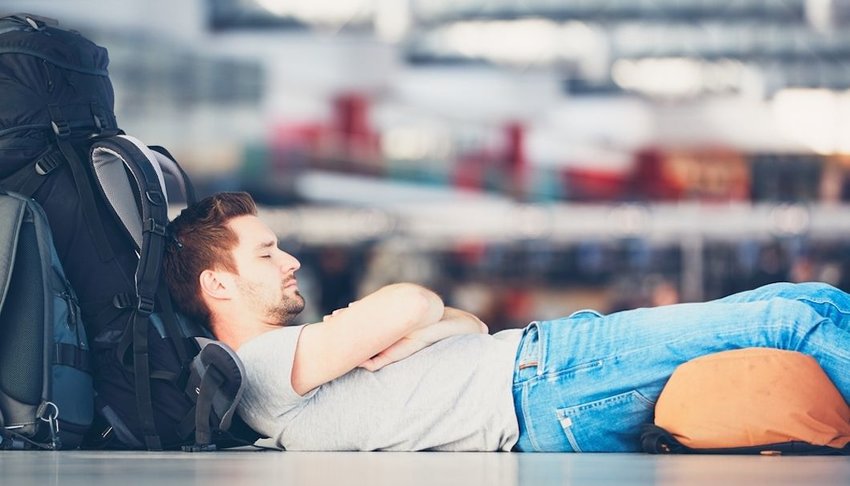 Let's be honest — when you're stuck with a long layover while traveling internationally, all you really want is sleep. If your budget doesn't allow for booking a temporary hotel room, then sleeping in the terminal could be your best bet. It might sound unpleasant at first, but Sleeping in Airports will make it much more bearable. The website provides detailed guides on airports around the world, including the best onsite locations for getting some rest during a layover. It also includes each airport's rules for overnight sleepers and reveals helpful details regarding where to shower, store luggage, or charge your phone.
Meet a Therapy Animal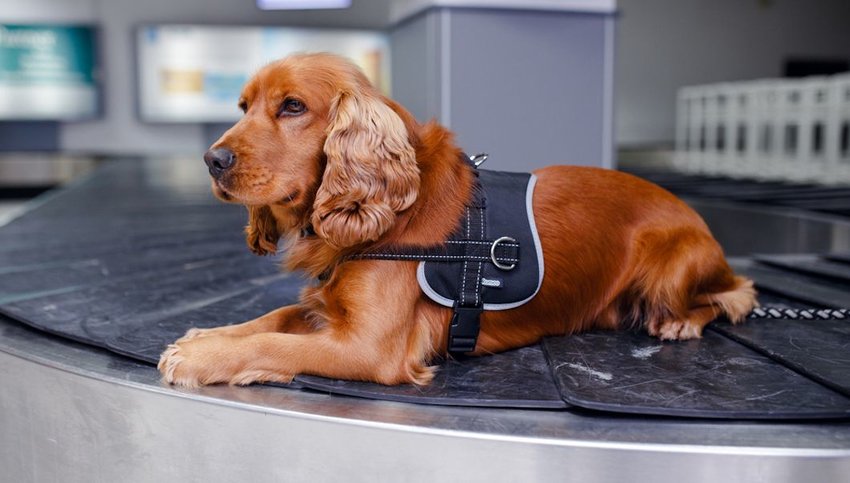 Whether or not you're a nervous flyer, spending time with a therapy animal will immensely improve your layover. More airports are beginning to recognize the therapeutic benefits of trained animals as a way to calm anxious passengers. According to Vane, 58 airports around the U.S. employed therapy animals in 2018. Most often these animals are friendly, well-trained dogs that can be seen walking through terminals wearing "Pet Me" vests. Never one to be outdone, San Francisco International is home to LiLou the therapy pig, a beloved airport fixture who is often dressed in costume and available to pet.
Enjoy this article? Share it with a friend
All featured products and deals are selected independently and objectively by the author. The Discoverer may receive a share of sales via affiliate links in content.
Discover the World's Best Destinations, with your free weekly travel guide sent straight to your inbox.
Welcome to The Discoverer!
We are so excited to fill your inbox with discoveries from around the world! You can expect your first edition to arrive on Monday. Until then, feel free to check out our previous editions.