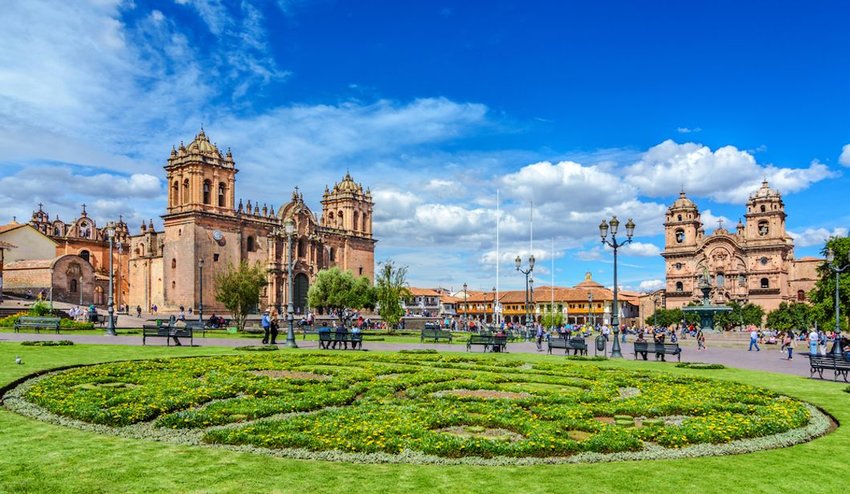 How to Pack a Week Into a Weekend in Cusco
The ancient capital of the Incas, Cusco (or Cuzco, Qosqo, or Qusqu depending on your heritage) is Peru's most charming city. For many, it's the starting point before heading to Machu Picchu and the Sacred Valley. Yet, Cusco itself has enough to keep a visitor entertained for a week, if not longer. If you're impatient to get on the train or trail to tick off Hiram Bingham's Lost City of the Incas, here's how to pack a week into a weekend in Cusco.
Friday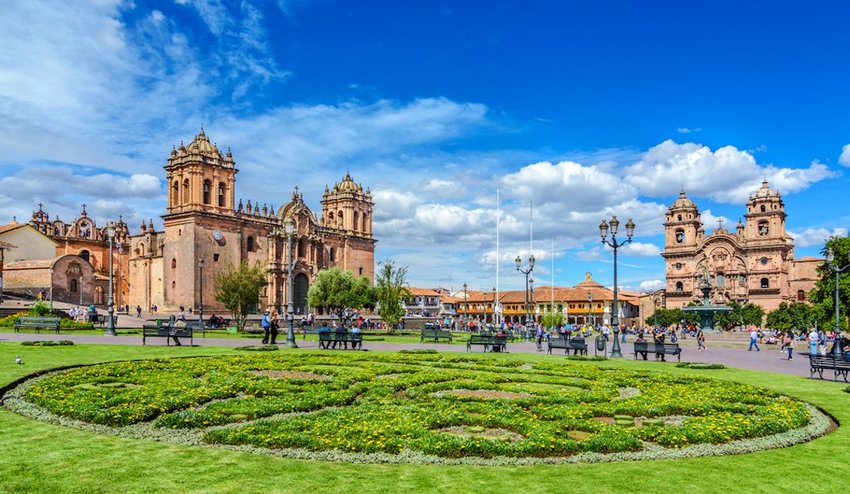 Many of Peru's domestic airlines have early morning departures from Lima to Cusco, so get a jump on the sightseeing and try to dump your bags by mid-morning. But don't rush — the city sits at an altitude of over 11,000 feet above sea level. Take your time to acclimatize to your surroundings before you try any uphill walks. Most hotels will have a pot of coca leaves and a flask of hot water in the lobby, so be sure to sip a herbal coca tea and ditch the alcohol — at least on day one.
Instead, take a stroll through the bustling Plaza de Armas. There, you'll find the city's cathedral. The Spaniards began construction in 1559 on top of the foundations of the Incan temple of Kiswarkancha. That was no accident. The temple was the palace of Viracocha, the eighth Sapa Inca, and its destruction was a symbolic act. By building on top, Catholicism supplanted the religion of the Incas. Inside, make sure you see Marcos Zapata's painting of the Last Supper, which features a guinea pig.
Diagonally opposite is the Iglesia de la Compañía de Jesús, a Jesuit church constructed in Baroque style with impressive carvings. It was damaged in an earthquake in 1650, but was rebuilt soon afterwards. Stop for lunch at the Café Plaza located in the Hotel Plaza de Armas right on the square. The food's good and if you can score a seat on the balcony, you'll have an uninterrupted view of the cathedral.
After lunch, take a walk along Avenida El Sol to Qorikancha, or the Temple of the Sun — arguably the most important temple in the Incan Empire. In Quechua, its name means "Golden Courtyard" and during Incan times, it would have been clad in pure gold. It was looted by the Spanish, but retains some of the finest Incan stonework anywhere in Peru.
Later, head down to the Centro Qosqo de Arte Nativo to watch performances of some of Peru's traditional folk dances. It's a colorful spectacle and an intimate experience in a small theater. Afterwards, wander back to the Plaza de Armas. It's lively even at night and even prettier than in the daytime when it's lit up.
Round out your day with dinner at renowned Peruvian chef Gaston Acurio's Chicha a few blocks from the square.
Saturday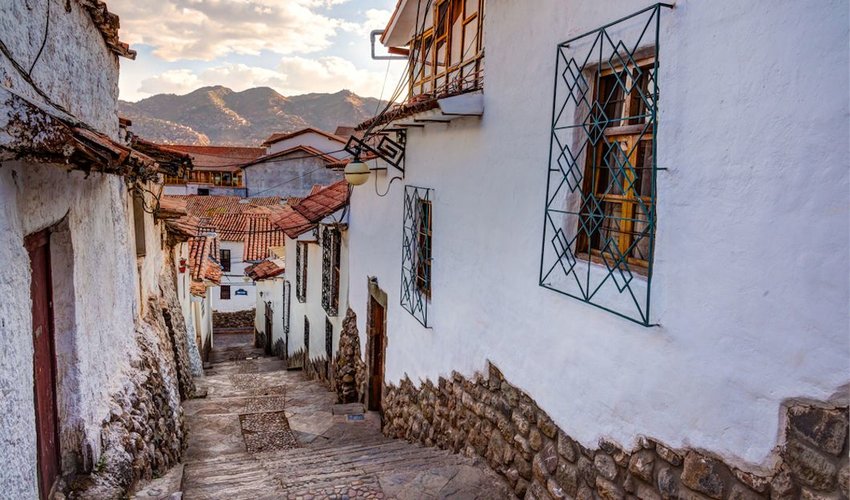 Take a walk up to San Blas Barrio to start your day. The cobbled streets and artsy vibe of this historic neighborhood make it a delightful part of the city to spend time in. From the Plaza de Armas, walk along Calle Triunfo to reach Calle Hatun Rumiyoc. Here, you'll spot the famous 12-angled stone and get to marvel at the Incan stonemasons' skill. The stones fit so perfectly together that you can't even squeeze a credit card between them. Often in this alleyway, you'll encounter locals leading beribboned llamas or carrying baby goats. You can take a photo with them but remember this is how they earn a living so you should expect to pay.
Follow Cuesta San Blas uphill to reach Plazoleta San Blas. This charming square is transformed every Saturday morning into a vibrant artisan market. You'll find contemporary and traditional textiles, art, handicrafts, jewelry, and knitwear — all of which make great presents or souvenirs. In San Blas, you can check out the whitewashed church to learn the macabre story behind its wooden pulpit. Less gruesomely, the church is also known for its Baroque gold leaf altar, a truly magnificent sight. If you're coping with the altitude, climb the tower for panoramic views over the city. Stop and recharge your batteries at the expat-run Meeting Place Café right on the square.
The food scene in Peru has really taken off in recent years. Learn how to cook delicious Peruvian food at Taste Peruvian Cooking Studio. You'll be accompanied to San Pedro Square Market, Cusco's largest market, where you'll shop for ingredients and learn about their history and influence. Then, in a colonial era house nearby, you can prepare a feast to share with your classmates for dinner. If you can't face cooking for yourself, instead book a table at elegant LIMO on the Plaza de Armas, a great place to try the Japanese fusion cuisine that's so popular in Peru.
Peruvians also love to party and Cusco has a lively club scene. Dance the night away at the perennially popular Mama Africa above the Plaza de Armas or kick on to Ukukus on Calle Plateros, which often hosts live bands on the weekends.
Sunday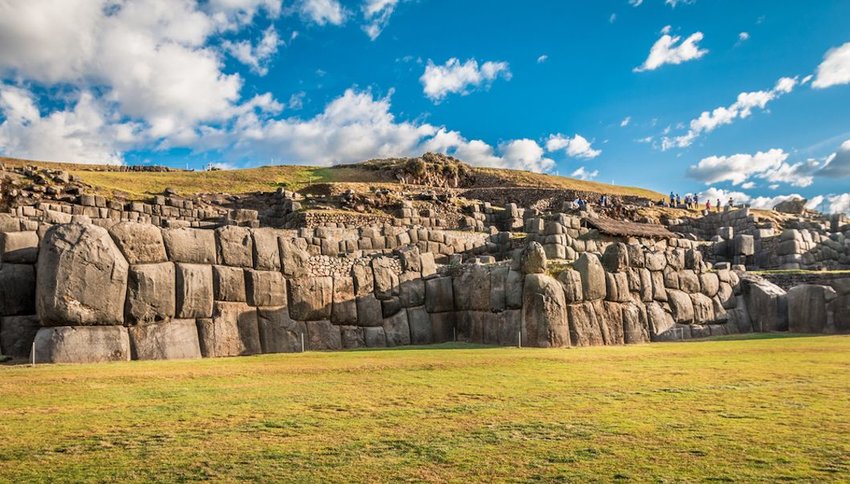 After a leisurely start to your day, stroll along to ChocoMuseo on Plaza Regocijo for a chocolate-making class. Cacao is grown in the Peruvian jungle and chocolate is very popular across the country. You'll enjoy learning about how the beans are transformed into chocolate in a two-hour group workshop. Tasting is encouraged, so you might wish to skip lunch.
In the afternoon, visit the Incan sights in the hills above the city. It's easy enough to hire a taxi for the afternoon, but you'll need a guide to get the most from your tour. Begin at Sacsayhuaman, the imposing fortress built from huge blocks of granite that form the walls of a great plaza. Move on to admire the intricate carvings at Q'enko, whose name derives from the zigzag channels you'll find at the site. Puca Pucara, nicknamed the "red fort" should be your next stop. Finally, end the tour at Tambomachay. It features a series of fountains, which are believed to bring luck if you're seeking to improve your fertility.
Return to San Blas for dinner at the renowned Pachapapa restaurant, which serves some of the best Peruvian cuisine in town. Try the roasted guinea pig if you can. Wander back downhill for a nightcap at the Museo del Pisco. There, you can enjoy a pisco tasting flight like a true connoisseur or learn how to make a pisco sour cocktail, Peru's national drink. Salud!
Accommodations and Getting Around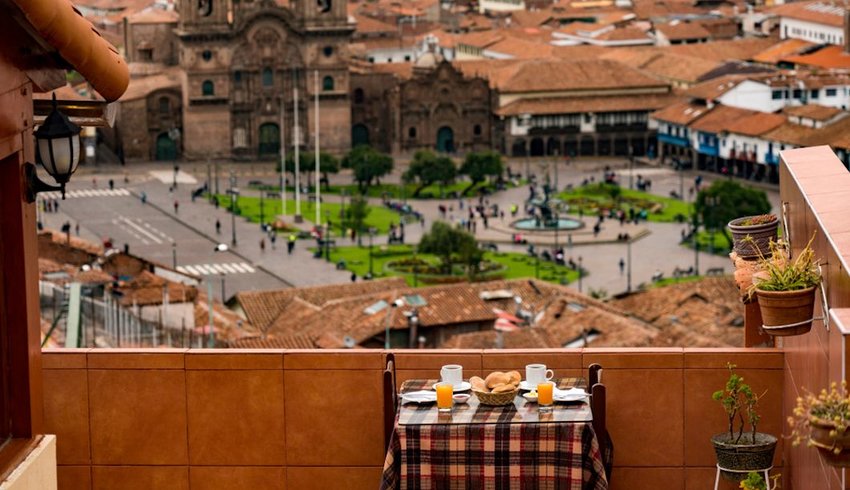 Most people try to base themselves on or near the Plaza de Armas. Choose hotels wisely and you can enjoy breakfast overlooking the square. There's a good range of hotels to suit most budgets and the convenience of being in one of the best locations in the city shouldn't be underestimated.
The Casa Andina Standard Cusco Plaza is a reliable mid-range option and offers a better location than others in the Casa Andina chain. The front door is located on Calle del Espinar, but some rooms offer views over the Plaza de Armas. With rooms centered around a traditional internal courtyard, the charming Hostal Inti Wasi Plaza de Armas is an even cheaper option. Ask for a room fronting onto Calle del Medio and you'll be able to see the cathedral from your window. For ultimate luxury, it doesn't get any better than the Belmond Hotel Monasterio. This historic hotel was once a seminary built in the 17th century on the foundations of the Palace of the Inca Amaru Qhala.
Getting around is straightforward. The airport is located less than four miles from the Plaza de Armas. There are no city buses, but colectivos (minibuses following set routes) shuttle to and from town. Although they're dirt cheap, it's not recommended to hop on one of these with lots of luggage since pickpocketing is common. It's better to either use one of the taxi companies with desks set up by the baggage carousel or arrange a private pickup from your hotel.
Many of the sights in central Cusco are located within walking distance of the Plaza de Armas. Although colectivos cross the city, most tourists prefer to hail a taxi for longer journeys. If you do, be sure to agree on a price before you hop in and carry small change to be able to proffer the exact fare. You may prefer to ask your hotel to call you a cab. Expect to pay a little more, but by using one of their regular drivers you'll have peace of mind.
In any case, prices are reasonable. If you're happy following descriptions in your guidebook or from online recommendations, you'll find it just as affordable to hire a car and driver for the day and sightsee at your own pace as you would to take a group tour.
Enjoy this article? Share it with a friend
All featured products and deals are selected independently and objectively by the author. The Discoverer may receive a share of sales via affiliate links in content.
Discover the World's Best Destinations, with your free weekly travel guide sent straight to your inbox.
Welcome to The Discoverer!
We are so excited to fill your inbox with discoveries from around the world! You can expect your first edition to arrive on Monday. Until then, feel free to check out our previous editions.