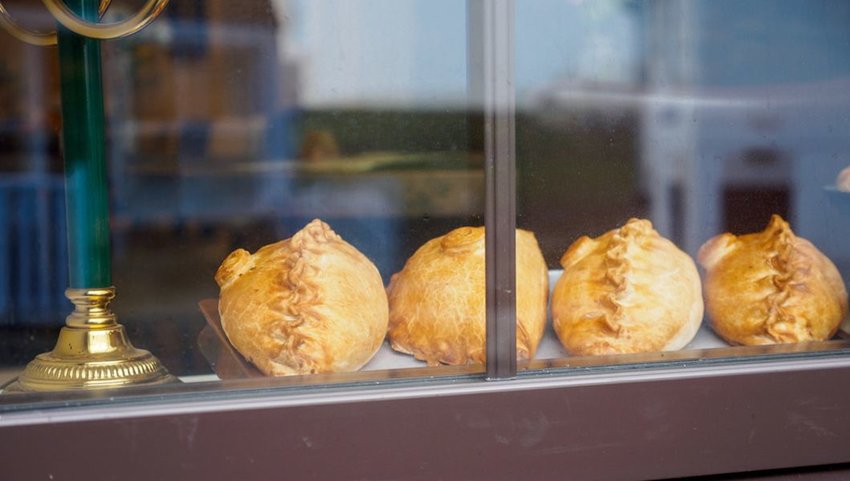 How to Eat Your Way Through the UK
While neighboring nations France and Italy are touted for their culinary offerings, the United Kingdom is home to its own great food diversity. And one of the joys of traveling through this island nation is in sampling the favorites and specialties each region has to offer. Want to know what to eat and where to order it? Here's how to eat your way through the UK.
Cornish Pasties in Cornwall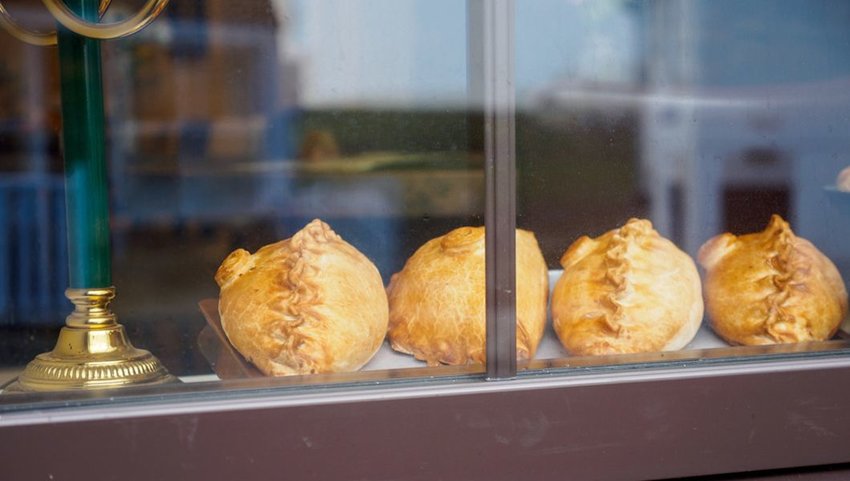 Years ago, the Cornish pasty provided the solution to an age-old problem: lunch on the go. Once the preserve of the rich, the wives of Cornish tin miners and farm workers knew they were onto a good thing – filling and portable, the humble pasty would sustain a man through his long working day. A semi-circle of thick pastry with a beef and potato filling and a thick crust for mucky hands to hold onto, the presence of carrot, now common, was once an indicator of inferiority. And so they say, a pasty was solid enough to survive being thrown down a mine shaft. Cornwall's oldest pasty maker, crimping edges since 1860, is Warrens Bakery in St Just near Land's End, but you won't want to drop anything this flavorsome.
Yorkshire Pudding in Yorkshire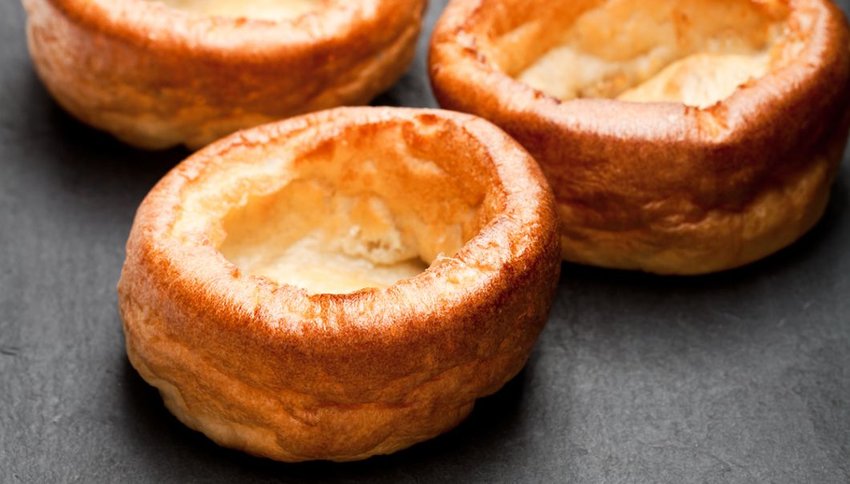 Though you can order Yorkshire pudding across the nation, there's nowhere more appropriate to try it than in the place they call God's Own County. In Yorkshire, this batter made from eggs, flour and milk puffs up to fill a dinner plate when baked, served with gravy and onions as a dish in its own right. It's not hard to find it on the menu – head to any pub serving a Sunday roast, where it's considered as important to the plate as the meat itself. One of the best pubs to try it is Whitelocks in Leeds. This historic coaching inn, tucked almost out of sight in a narrow alleyway in the city center, dates from 1715 and retains a traditional copper bar.
Fish and Chips By the Sea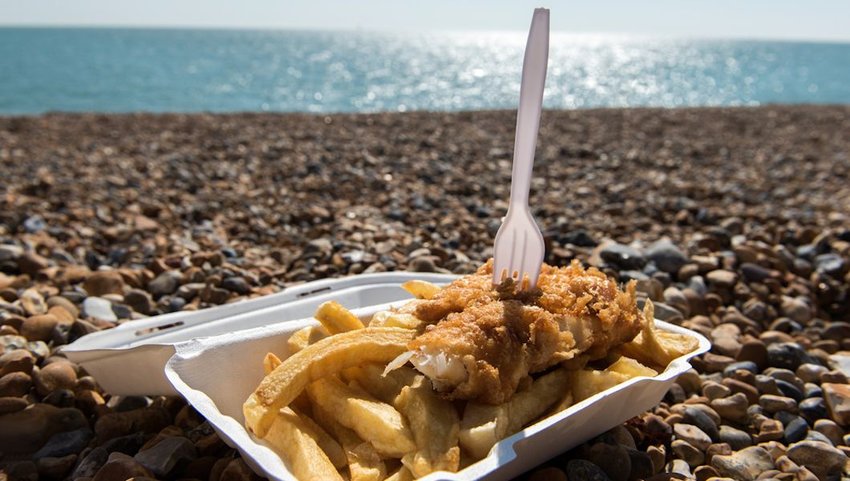 The UK's most famous dish can be found throughout the country and every region claims that theirs is the shop that serves the very best fish and chips. That said, there's nothing like eating it straight from the paper, perched on the sea wall looking out at the waves. This year's top honor in the National Fish & Chip Awards 2019 went to Krispies Fish & Chips from Exmouth, Devon. However, others that regularly come highly recommended include Captain's Fish and Chips in Hoddesdon, Hertfordshire and Millers Fish & Chips of Haxby, North Yorkshire, proving that you don't actually need to be by the sea to enjoy this quintessentially British meal.
Haggis, Neeps and Tatties in Scotland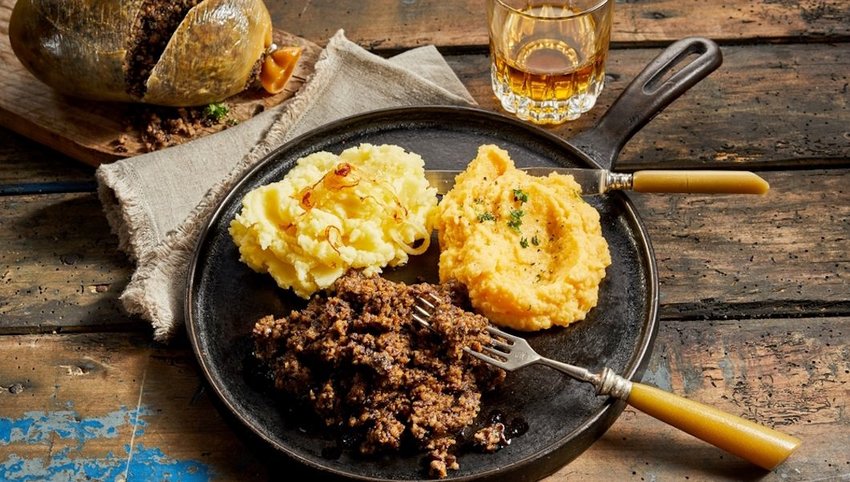 Scotland's signature dish might sound off-putting, given that it was traditionally cooked using a sheep's stomach for a casing, but this mix of meat, onion, oatmeal, suet, spices and stock is a tasty one. Neeps are mashed turnips (some use swedes) and tatties are mashed potatoes; together they form the preferred accompaniment to the dish. Try it at Café Gandolfi in Glasgow's Merchant City. They source their haggis from the renowned Cockburn's of Dingwall but to eat it at the rustic tables in their wood-paneled dining room is a real treat.
Oysters in Essex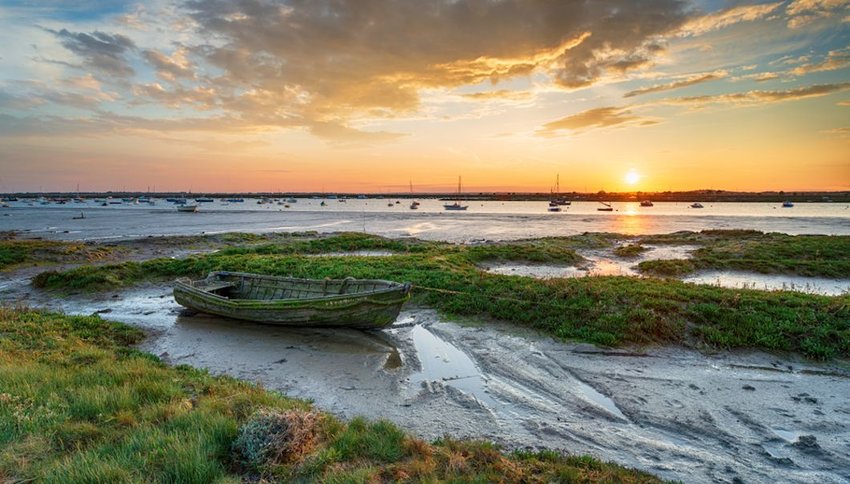 Originally, oysters were the food of the working class – cheap, filling and above all, nutritious. Mersea Island in Essex, linked to the mainland by a tidal causeway, has boasted an oyster fishery since Roman times. The salt marshes and mudflats that surround the island's coastline are responsible for the unique flavor of these oysters. There are several seafood eateries on the island but the most famous is The Company Shed in West Mersea. The Haward family has run this simple restaurant since the 1980s and its enduring popularity is a measure of its authenticity.
Welsh Rarebit in Cardiff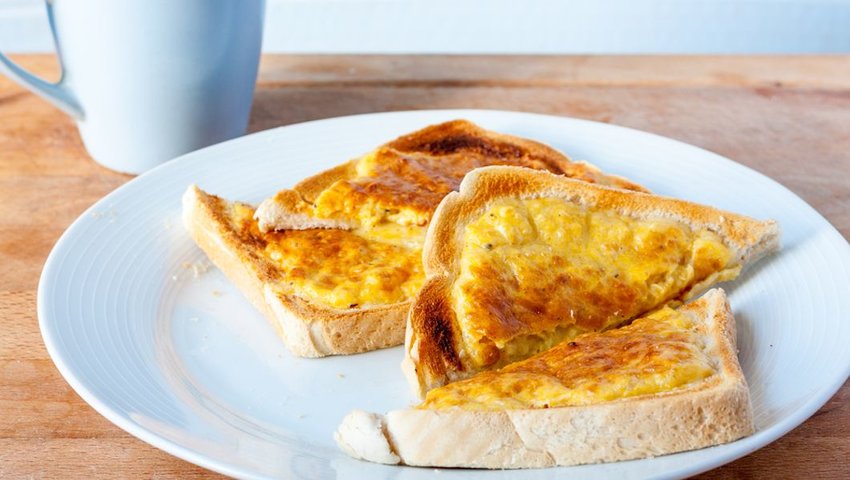 Whatever you do, don't dismiss this yummy Welsh speciality as mere cheese on toast. Welsh rarebit, or rabbit as it is more correctly termed, consists of melted cheese, usually Cheddar, mixed with ale, mustard, paprika or cayenne pepper and a dash of Worcestershire sauce. No rabbit, mind you. The resultant smooth paste is spread liberally over toasted bread and flashed under the grill until the top browns. It's delicious. Sample it yourself at Madame Fromage in Cardiff, a stone's throw from the castle, where it has pride of place on the menu.
Pork Pies in Leicestershire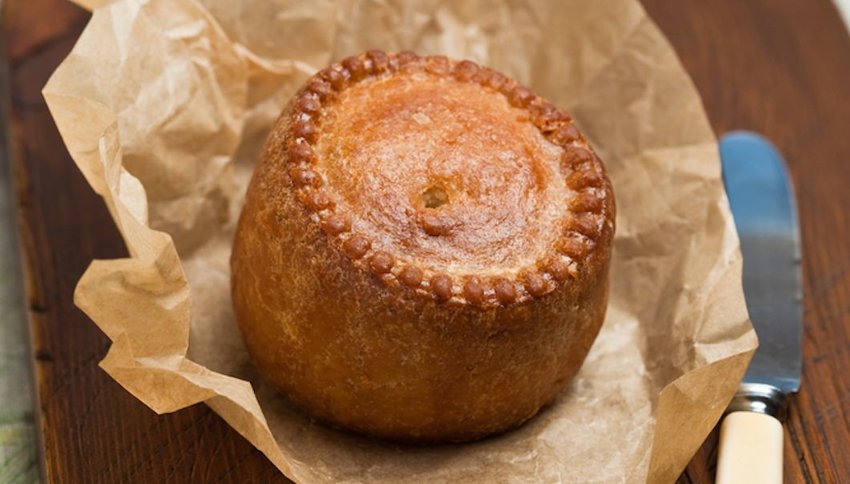 Meat and savory jelly encased in thick hot water crust pastry has been made throughout Britain since the Middle Ages, but nowhere is associated with the pork pie quite like Melton Mowbray. This Leicestershire town has been producing this popular pie, typically served cold, since the early 19th century. The meat is chopped, never minced, and the top of the pie is always formed by hand. The oldest remaining bakers in the town are Dickinson & Morris: given that they've been baking since 1851, they must be doing something right.
Gingerbread in Grasmere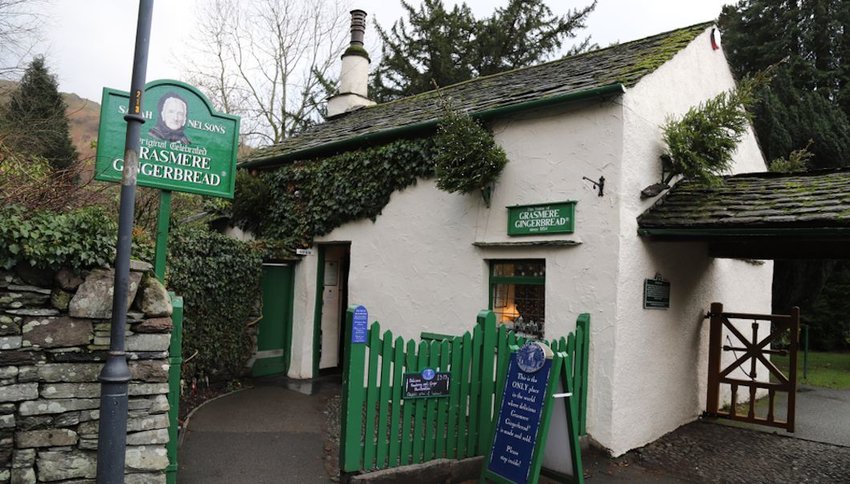 Sarah Nelson moved to the Lake District village of Grasmere in 1852 after her son died. She needed to make a living and baked gingerbread to sell, trading from a table top balanced on a tree stump in the garden. With the coming of the railway, word spread of this deliciously rich and sticky cake and business boomed. These days, all you need to do is park up and follow your nose. It's still sold wrapped in parchment, just as Sarah Nelson would have served it. If you'd like to pay your respects to this formidable woman, she's buried in St Oswald's Churchyard, the same resting place as British poet William Wordsworth.
Cheddar Cheese in Cheddar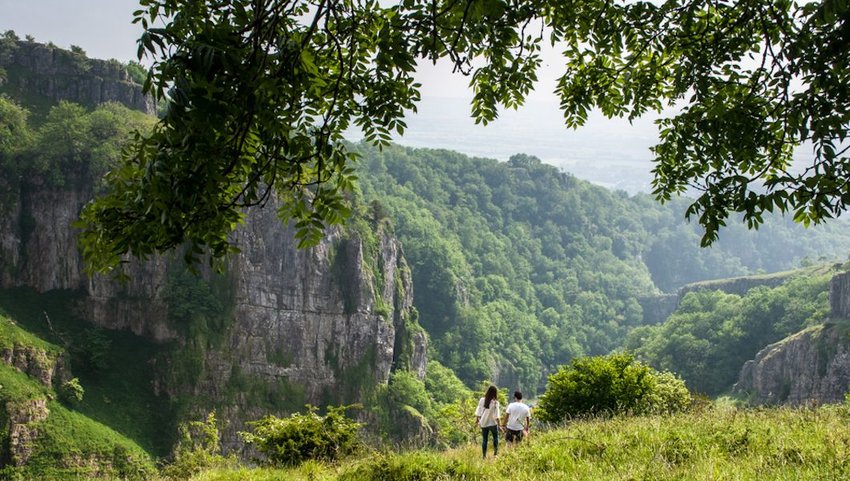 Of the many varieties of cheese found in the UK, Cheddar is the most popular. It originated in the Somerset village of Cheddar and has been made for at least 800 years. The nearby steep gorge is riddled with caves. Their cool, damp interiors enabled the cheese to mature and develop its characteristic and eventually intense flavor. To this day, cheese is big business in the village and there are numerous shops selling the authentic item. However, to taste the produce from the oldest surviving cheddar cheese manufacturer, you'll need to go to Maryland Farm, 20 miles to the south east, where the Barber family have been supplying the population since 1833.
Kendal Mint Cake in Kendal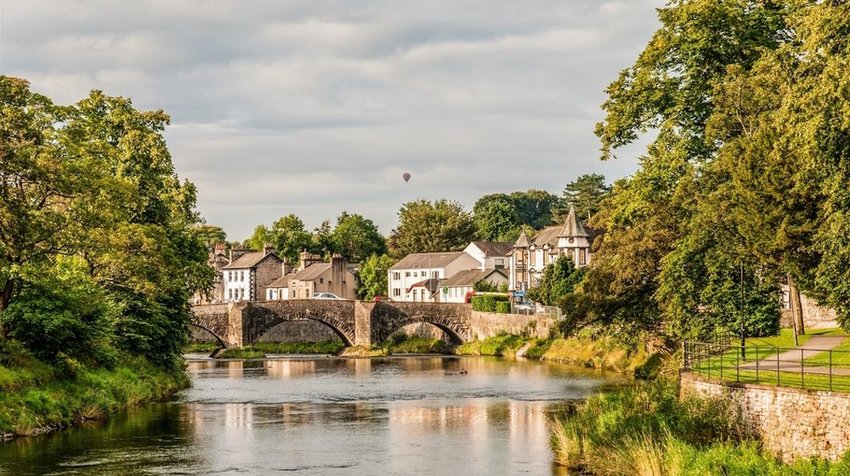 Back in the day, sugar was imported from the West Indies and carried to the town of Kendal by pack horses. One of the biggest customers was Thompsons, who were famous for making sweets such as Kendal Butter Toffee and Butter Tablet. One day, employee Joseph Wiper messed up the sugar boiling process and the liquid mix of sugar, glucose, water and peppermint oil turned out cloudy with a grainy texture. As luck would have it, Kendal Mint Cake was absolutely delicious and the company quickly put this new confection into production. Sir Ernest Shackleton took it on the Imperial Trans-Antarctic Expedition and Sir Edmund Hillary did the same when he climbed Everest half a century later. Today, you don't need to be an explorer to find it – you can buy it all over town.
Enjoy this article? Share it with a friend
All featured products and deals are selected independently and objectively by the author. The Discoverer may receive a share of sales via affiliate links in content.
Discover the World's Best Destinations, with your free weekly travel guide sent straight to your inbox.
Welcome to The Discoverer!
We are so excited to fill your inbox with discoveries from around the world! You can expect your first edition to arrive on Monday. Until then, feel free to check out our previous editions.