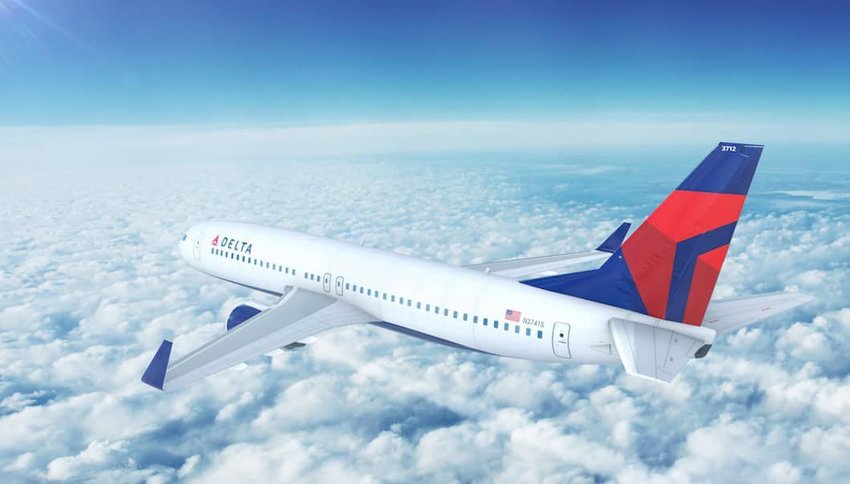 Saving the World One Flight Attendant Uniform at a Time
From carbon emissions to resource waste and the destruction of natural habitats, the travel industry can have a tremendous impact on our planet. These days, responsible travel is no longer a request but a demand — and companies are responding.
Last year, Delta Air Lines took their commitment to environmental sustainability to heart when it came time to order new uniforms for their employees. Alongside their partner Looptworks, the initiative became one of the largest, single company textile diversion programs in U.S. history.
As we partner with Delta and Looptworks for our upcoming 100th Edition Sweepstakes, we wanted to take a moment to spotlight their sustainability efforts and applaud them for their commitment to making the world a better place.
Delta's Sustainability Mission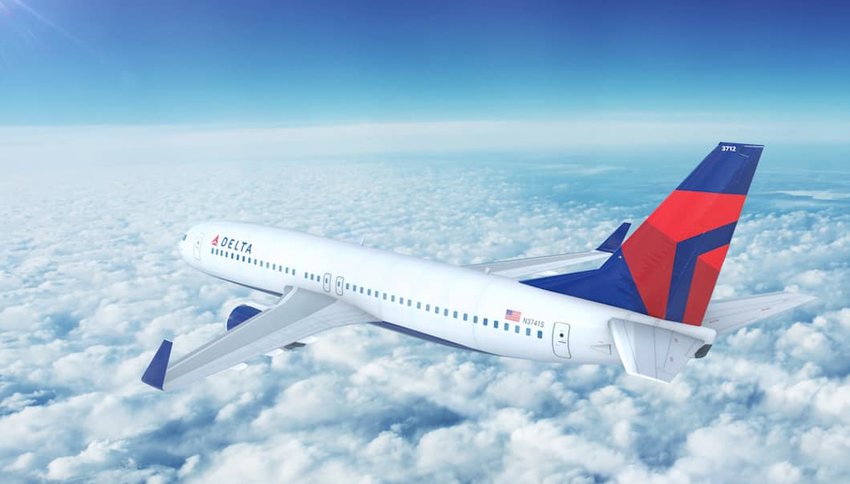 Delta has long been a pioneer of responsible travel. They were the first U.S. airline to offer carbon offsets to customers and the only airline to voluntarily cap carbon emissions at 2012 levels by purchasing carbon offsets. As one of the largest airlines in the world, this commitment was no small feat. The airline has purchased over 12 million carbon offsets since 2013, which is more than any other U.S. airline.
Delta was also the first U.S. airline to recycle aluminum cans, plastic bottles and cups, newspapers and magazines from aircraft. This simple process has led more than 3 million pounds of aluminum from onboard waste being recycled — equivalent to 22 Boeing 747s — over 10 years.
Recycle, Upcycle and Down Cycle
Last year, Delta Air Lines embarked on yet another innovative effort in sustainability. Instead of filling landfills with clothes, they donated over 1 million retired uniform pieces, around 350,000 pounds of clothing, to be upcycled and repurposed by Delta's partner, Looptworks.
Upcycling is the process of converting resources into new products. Think shoes made of water bottles or, in this case, uniforms and recycled leather from retired aircraft seats into travel accessories. The upcycled products include passport covers, backpacks and totes that are on sale now as part of a select Delta collection at www.looptworks.com/delta. The unique collection gives customers and employees the opportunity to own a piece of Delta history.
Other clothing items and went to organizations like Salvation Army, with 100 percent of all proceeds benefitting the organization's Adult Rehabilitation Centers across the country. Other pieces went to Covenant House Georgia where gently used uniform pieces have gone to homeless youth attending job interviews.
Items that were unable to be upcycled or donated have been disassembled and downcycled for use in home insulation, pillows, pet bed stuffing and more.
More on Looptworks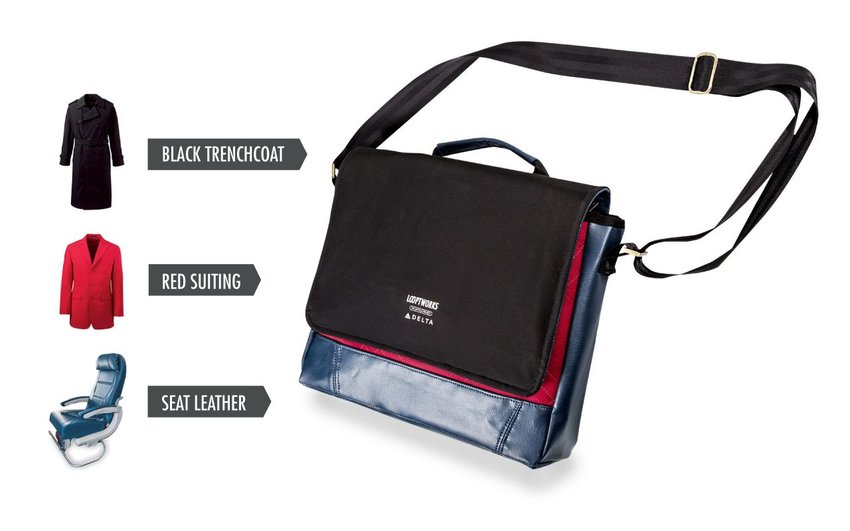 Delta's partner in this initiative is no stranger to environment protection.
Looptworks is dedicated to creating closed loop systems in order to protect our water and air. So when Delta Air Lines undertook a company-wide uniform refresh, they identified an opportunity to collaborate. As one of the largest, single-company textile diversion programs in US history to date, Looptworks and Delta were able to rescue every pound of the retired uniforms and divert them from landfills, where they would decompose and release harmful methane gas into the atmosphere. The result of our efforts was the Delta Upcycle Project, a completely upcycled line of accessories with a unique part of Delta History.
Enjoy this article? Share it with a friend
All featured products and deals are selected independently and objectively by the author. The Discoverer may receive a share of sales via affiliate links in content.
Discover the World's Best Destinations, with your free weekly travel guide sent straight to your inbox.
Welcome to The Discoverer!
We are so excited to fill your inbox with discoveries from around the world! You can expect your first edition to arrive on Monday. Until then, feel free to check out our previous editions.