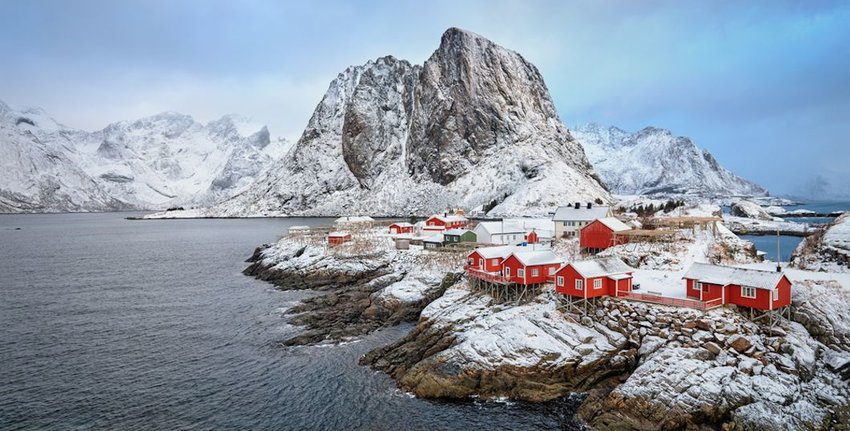 Hot or Cold? Where to Go Based on Your Ideal Weather
Climate plays a significant role in the culture of any destination. It impacts the architecture, landscape, food, activities, and careers of the local people, resulting in vastly different cultures all over the world. If you're looking for a destination based on weather, or just somewhere new to visit, you've come to the right place. Whether you enjoy snow-covered mountains or warm beach days, ensure you're comfortable wherever you go.
We rounded up some of the best, yet less traveled locations to visit based on your ideal weather and climate. Will you book a trip to a desert oasis next? Or maybe a cloudy mountain getaway in Europe. Read on to explore unique vacation destinations with desirable weather for every type of traveler.
Snowy and Cold — Lofoten Islands, Norway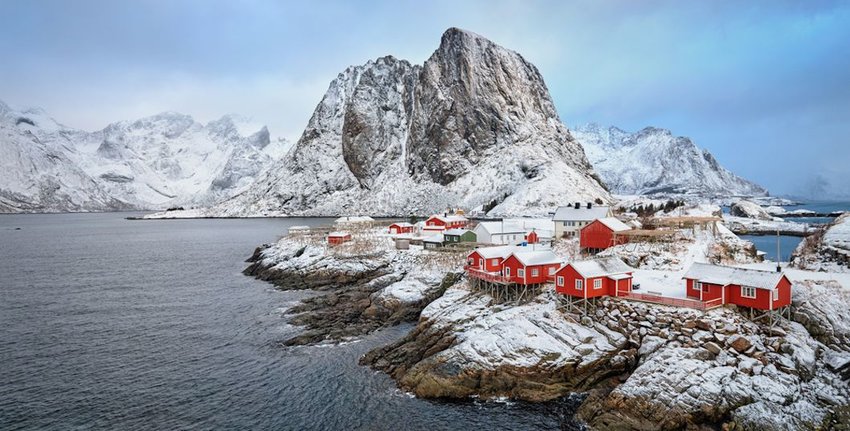 This pristine collection of scattered islands and fishing villages makes up one of the most gorgeous archipelagos in the world. The Lofoten Islands sit far north in the Norwegian Sea above the Arctic Circle, making it a perfect destination for cold-weather-loving travelers any time of the year. You'll see a little bit of everything on these islands, even surfing.
Sea safaris and boating are among favorite activities and you can view fjords, ocean life and a variety of seabirds. While the northern lights can be seen from September until April on the islands, an equally remarkable phenomenon is known as the midnight sun. This happens when the sun does not set for nearly two months from May until July. Some golf courses stay open past midnight during this time just to take advantage of the extra light.
As if there weren't enough reasons to visit, Lofoten is well on its way to becoming a certified Nordic Sustainable Destination. This means that the region is taking steps to reduce the environmental impact of local tourism.
Hot and Dry — Eilat, Israel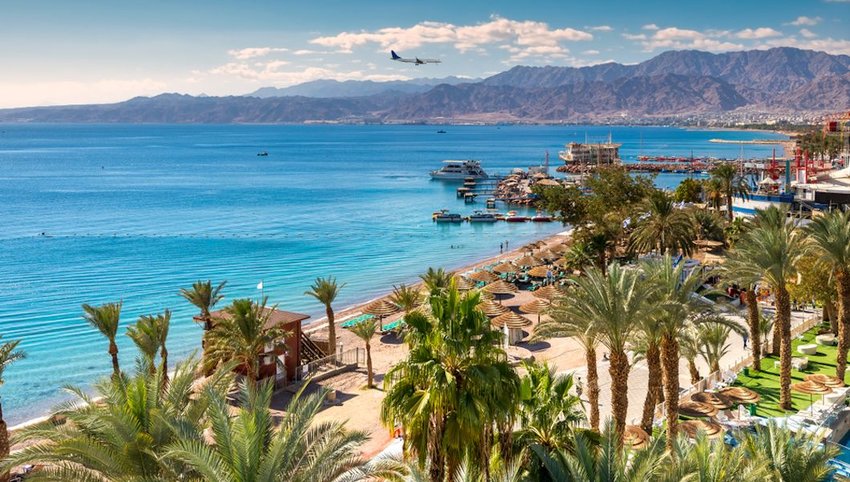 Located on the southern tip of Israel on the Gulf of Aqaba you'll find the desert oasis of Eilat. Southern Israel has an arid climate, with hot temperatures, little rainfall and sandy, desert terrain. Temperatures range from the 70s in the wintertime to over 100 degrees during the summer, so adjust your travel time to your ideal weather.
The striking blue waters of the gulf complement the rugged, red sandstone cliffs that surround this port city. Set on the water, Eliat has the best of both worlds when it comes to outdoor adventures. Snorkel and swim at the Coral Beach Nature Reserve, which is home to the ocean's most famous gentle giants — whale sharks. Are you looking for some desert action? Timna Park is a short drive north, where visitors can enjoy mountain biking, sunset tours, and camping. Don't forget to check out the famous rock formations at the park, including the Solomon rock pillars named after the famous Biblical king.
Cool and Breezy — Puerto Natales, Chile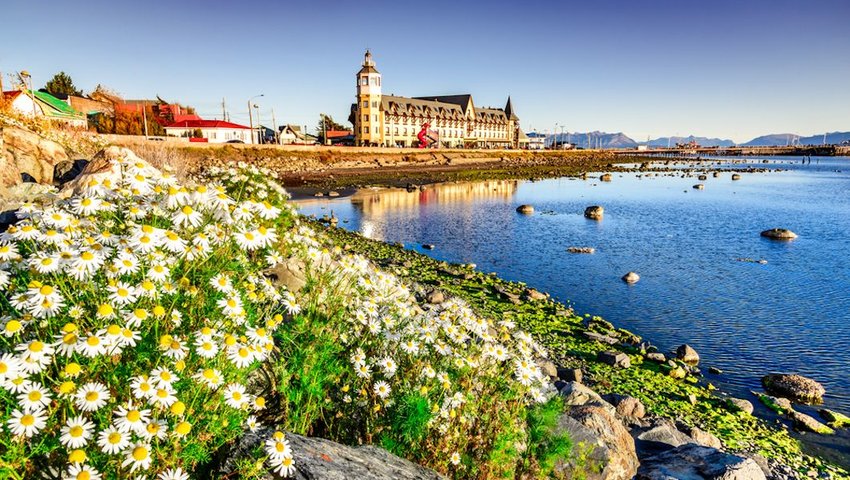 This wholly underrated city rests on the Señoret Channel in the Patagonia region of Southern Chile. Puerto Natales enjoys a temperate climate year-round, with summertime temperatures in the 50s and winter temperatures in the 30s and 40s Fahrenheit. A typical day here is partly-cloudy and breezy with little to no rain or fog, perfect for hiking, boating, and photography.
Puerto Natales is a convenient place to stay while visiting nearby national parks and is a hub for boat tours of the surrounding islands, glaciers, and fjords. Torres del Paine National Park is a one-hour drive north on a scenic highway through vast grasslands. This popular park is known for its crystal blue lagoons, crashing waterfalls, icebergs and jagged mountains. For some of the best views in town, stay at the Costaustralis Hotel, located in downtown Puerto Natales, with panoramic views of the water and Patagonian Andes.
Warm and Humid — Vang Vieng, Laos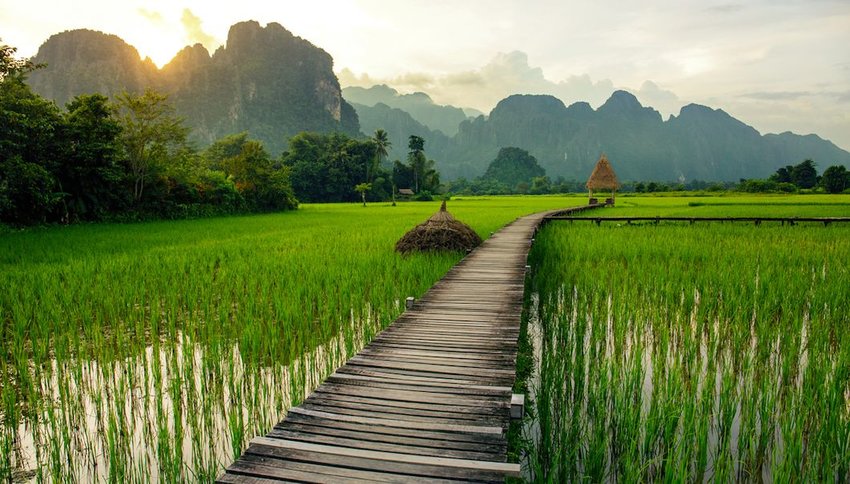 Other destinations in Southeast Asia often overshadow the beauty of Laos, but this country should be next on your list for a warm-weather getaway. Located in the northern part of Laos on the Nam Song River, the town of Vang Vieng is surrounded by limestone mountains and picturesque rice fields. The climate here is warm and humid year-round, with temperatures in the 70s and 80s Fahrenheit.
There are a surprising number of accommodations in this small town, including Vieng Tara Villa, the hotel seen in the popular rice field pictures of Vang Vieng. Outdoor adventurers will love it here — hiking trails, caves and natural springs are among some of the top activities. Don't miss the chance to visit the Kaeng Nyui Waterfall — it's less than a half-hour drive from town. Park at the trailhead and take the easy hike to the falls where you can swim, relax or take some epic photos.
Rainy and Cloudy — Vaduz, Liechtenstein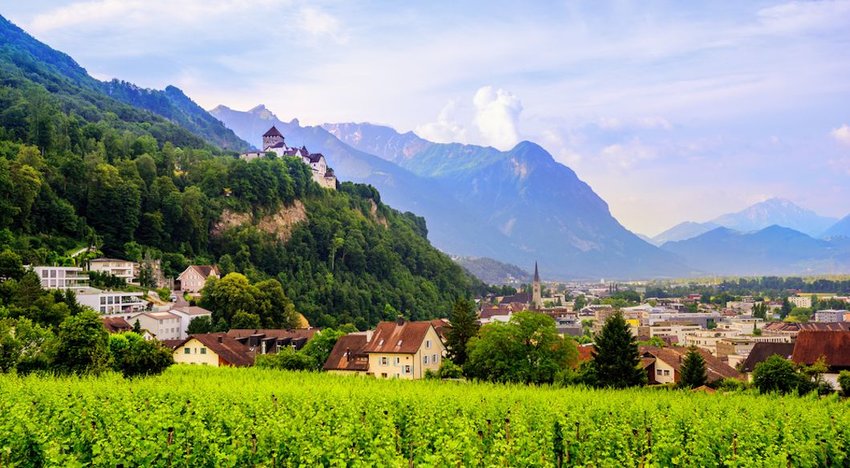 A getaway to Vaduz, the capital city of Liechtenstein, could be the perfect European getaway for those wanting the coziness that comes with light rain and fog in the mountains. Tucked between Austria and Switzerland, this small German-speaking country is known for its storybook-like alpine villages and medieval castles.
On average, it rains one out of every three days here, with mild summers and cold winters. Not all castles in Liechtenstein are open for visitors, but the Gutenberg Castle, built in the High Middle Ages, is open during most of the year. Take a quick 10-minute drive from downtown Vaduz to see this well-preserved castle and museum. For wine and history enthusiasts alike, a visit to the Cellars of the Prince of Liechtenstein is a must. Sample some wine, stroll through the vineyards, or dine with incredible mountain views.
Mild and Sunny — Pismo Beach, California, USA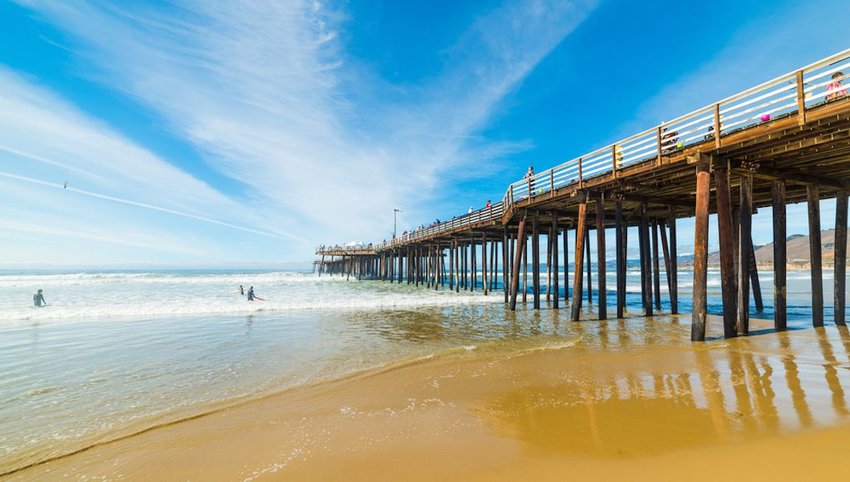 The California coast is known for mild temperatures and endless sunny days, which also makes it a top destination for tourists. But the state's many beach towns are often overrun with visitors, especially during peak seasons. To avoid the crowds and get off the beaten path, we suggest Pismo Beach, located about 20 miles northwest of Santa Maria, just off of Highway 101. This quiet cliffside community has classic a Californian beach town culture, with an abundance of surfers, boardwalk shops and beachside dining, and average temperatures in the 60s with clear, sunny skies.
A must-see in Pismo Beach is Dinosaur Caves Park, an 11-acre oceanfront park with rocky bluffs and caves, perfect for walks, sunsets, swimming and exploring. From October through February, thousands of colorful monarch butterflies call Pismo Beach home. Head over to the Monarch Butterfly Grove to see the best of this natural phenomenon every winter, with eucalyptus trees covered in fluttering wings for months at a time. Other favorite beach activities in the area include horseback tours, dune buggy rides, whale watching, and digging into delicious local seafood and wine.
Enjoy this article? Share it with a friend
All featured products and deals are selected independently and objectively by the author. The Discoverer may receive a share of sales via affiliate links in content.
Discover the World's Best Destinations, with your free weekly travel guide sent straight to your inbox.
Welcome to The Discoverer!
We are so excited to fill your inbox with discoveries from around the world! You can expect your first edition to arrive on Monday. Until then, feel free to check out our previous editions.