13 Game-Changing Festival Buys
As a writer and student, I live for research. Diving into the depths of the internet and picking brains for insider info gives me a genuine thrill. Naturally, before going to my first festival I had to know everything. So I started digging. I learned about a hidden comedy show at a Croatian festival I'll probably never go to, read countless stories on Reddit, and stalked more outfits than I care to admit. The more I read, the more interested I became, and before I knew it I was ordering my first wristband. Aww. (Read more about when I realized festivals were for me and if they could be for you.)
As low(er) maintenance as I like to think I am, I was less than thrilled when I read that "access to flushable bathrooms" is almost universally listed as a VIP feature. After some quick math, I came to the conclusion that a $400 potty-pass wasn't quite in my budget. So, while some people swear that "comfy shoes and a good attitude" are all you need to have an amazing festival, I've found out that having a few comforts allows me to chill out and have a better time.
To help out those of you in a similar situation, I've broken down my personal suggestions. They're based on what I've liked, internet faves, and things I saw/borrowed that are now on the shopping list for my next festival in June. Keep in mind that every festival has its own personality and logistics so what's great for a four-day camping festival, may not be necessary for a two-day fest where you have the luxury of an Airbnb. It's up to you to decide what you can and can't live without. As always, you can thank me later.
CamelBak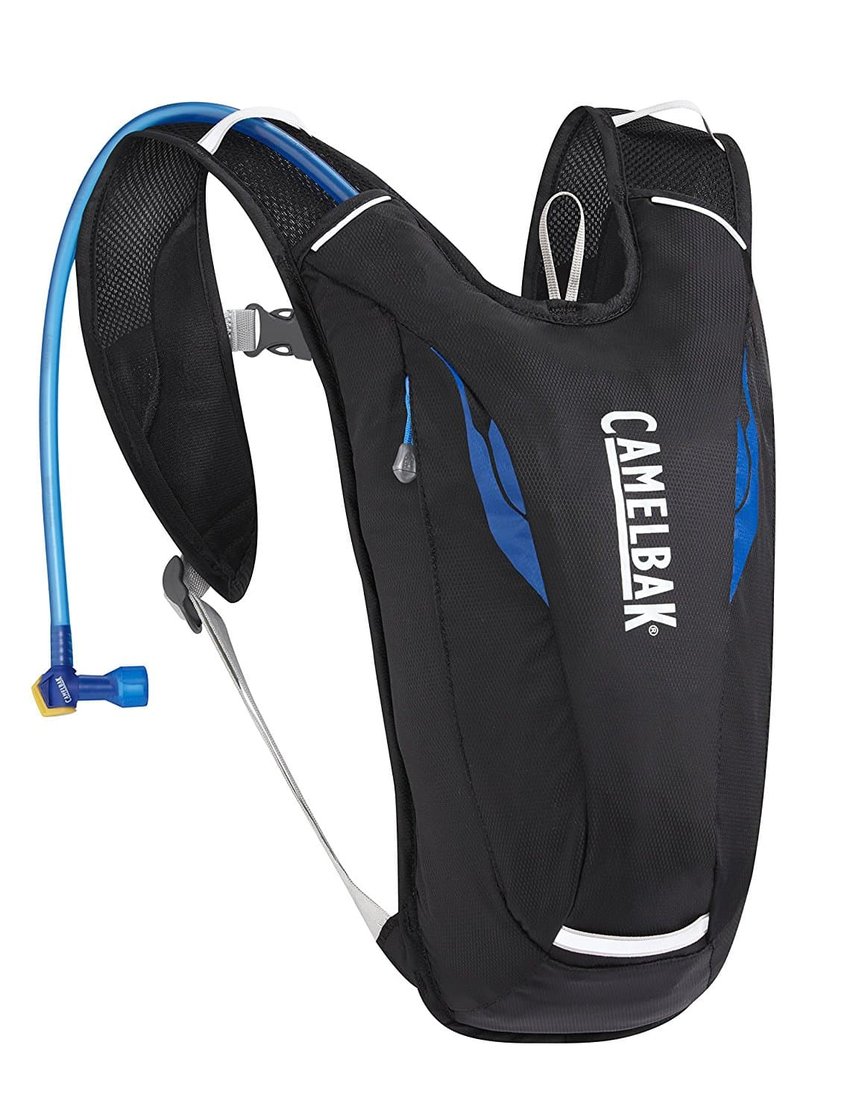 Mick Jenkins says it best, opening his hit "Jazz" with the sort-of joking line "drink more water or you might die." Staying hydrated is key when walking miles and dancing your heart out. While cheaper alternatives exist, investing in a CamelBak is worth it.
After my third off-brand hydration pack, I've decided they're way more annoying than helpful. Is paying $65 dollars worth it, you may ask? My answer is a passionate yes. You can clearly see where the cheaper ones cut cost: the tubes and bite valves (what's supposed to get you a mouthful of water) and the actual bladder (that begins to leak after a couple of uses.) "But Kylie, I've found a flawless cheap alternative you should try! It's not like the rest, I swear!" Call me jaded, but I've been burned too many times to try again. Plus my CamelBak has a lifetime warranty so I'm off the market.
Diffraction Glasses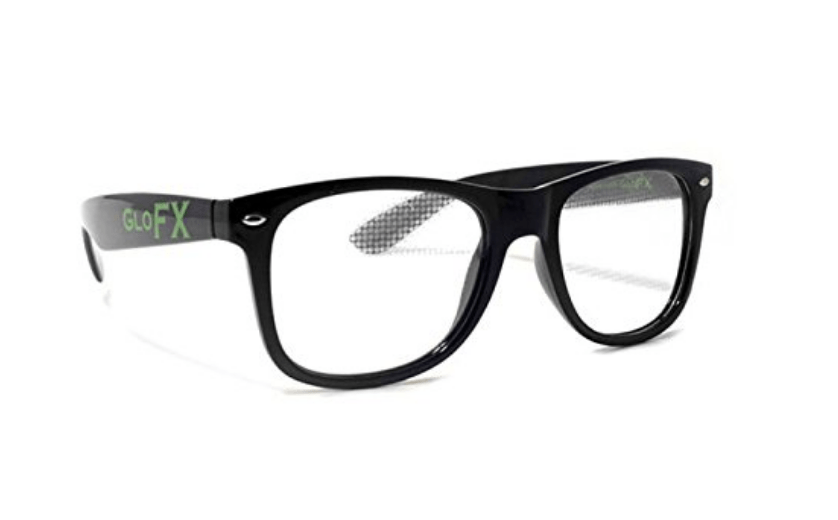 Diffraction Glasses enhance anything that lights up, from fireworks to a laser show. They make everything cooler. I've borrowed different kinds and my favorite, by far, is the hearts. Most of the kaleidoscope style ones block my vision too much to wear for more than a few minutes, but with these you can still see. They just turn light sources into hearts. You can get a pack of the paper kind so you can spread all the positive energy or get your own sturdier plastic frames!
Ear Plugs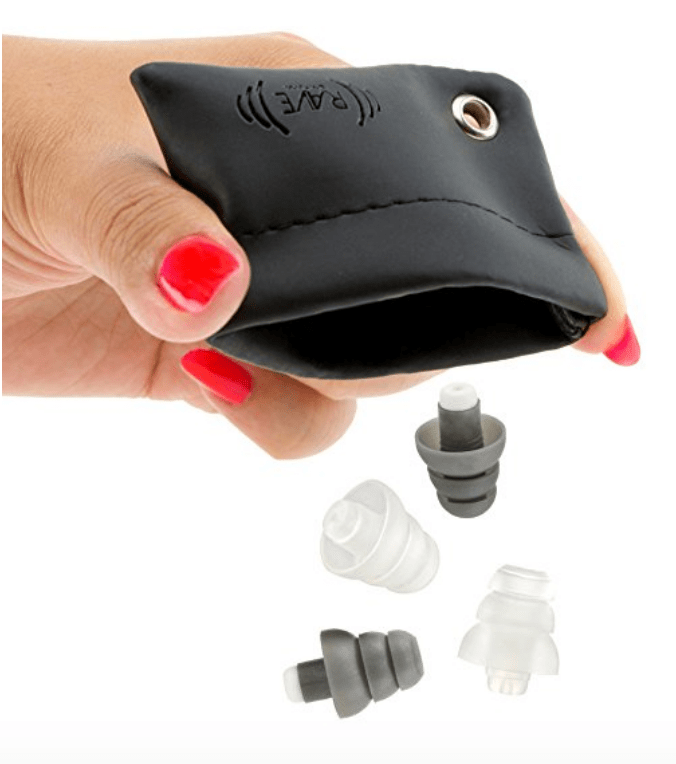 Arriving at a stage 30 minutes early pays off if you're looking to get front row spots at your favorite artist, but this prime real estate means you'll be up close and personal with the speakers designed to reach the back of the crowd. These ear plugs don't muffle the music, just protect your ear drums so the rest of the weekend isn't ruined by ringing ears. Bonus: tent walls are freaking thin. If you're camping overnight, these plugs are comfy enough to sleep in and tough enough to drown out your neighbors' late night activities.
Blanket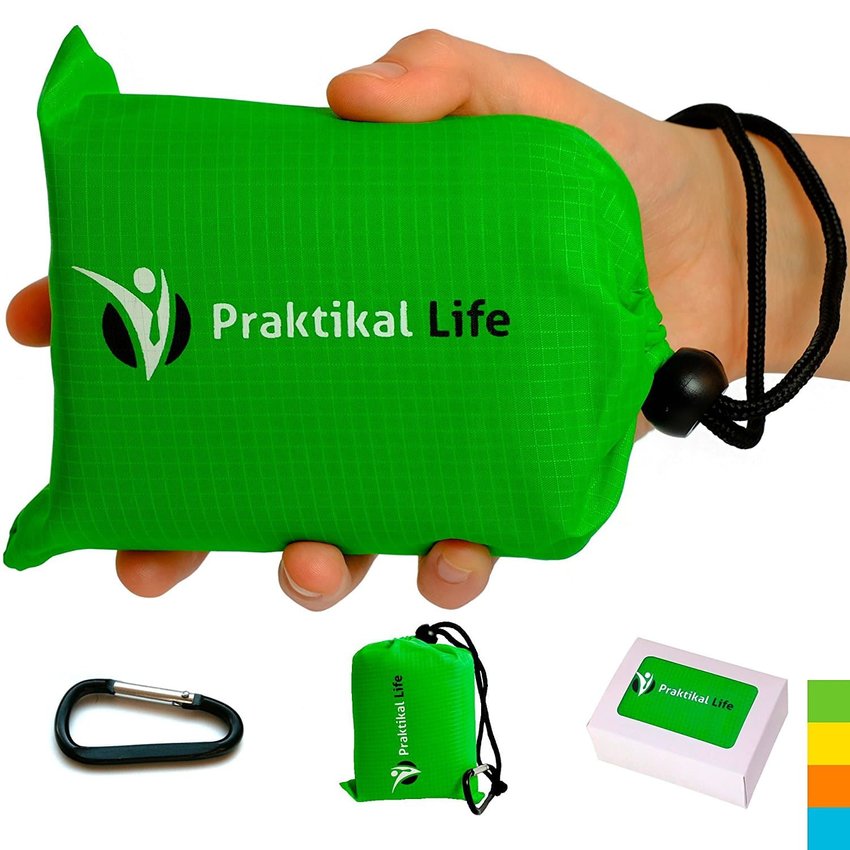 This pocket blanket strikes the perfect balance between helpful and minimalistic. At $15 it's not a huge investment but it is so handy. It comes in a bag that can fit in the palm of your hand with a carabiner that I hooked onto the back of my CamelBak. It's so light I forgot about it until we grabbed some food and had a waterproof barrier to sit on. I was worried getting it back in the tiny bag but when I decided to take the lazy route (very out of character I assure you) and started shoving it back in, I didn't have any problem. It made another cameo after the sun went down and our cute outfits proved a little impractical in the night time chill. Get a blanket that can do both.
Onesie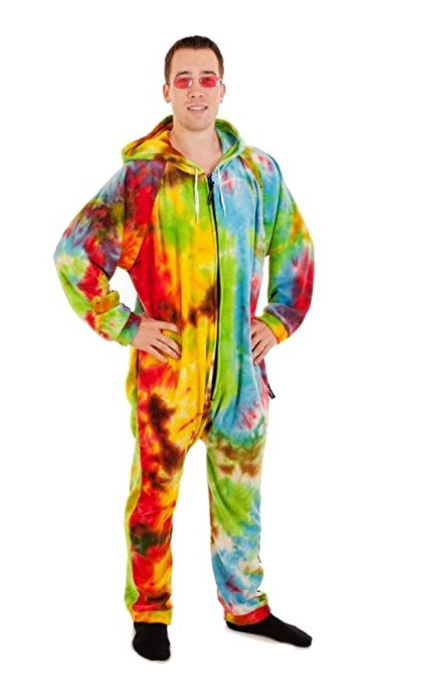 After breaking down and buying a $70 XL pullover (the blanket wasn't quite big enough for three shivering women) I vowed to spread some groundbreaking knowledge to whoever would listen: the temperature drops at night! If you're camping out you'll find a lot of people change into something warmer for the later sets. While your favorite sweats could do the trick, a fun onesie is way more festive than a groutfit. With a simple shirt or cute sports bra underneath, you can tie the arms around your waist and as the temperature drops zip it up and turn into trippy tye-dye or your ~spirit animal~.
Phone Pouch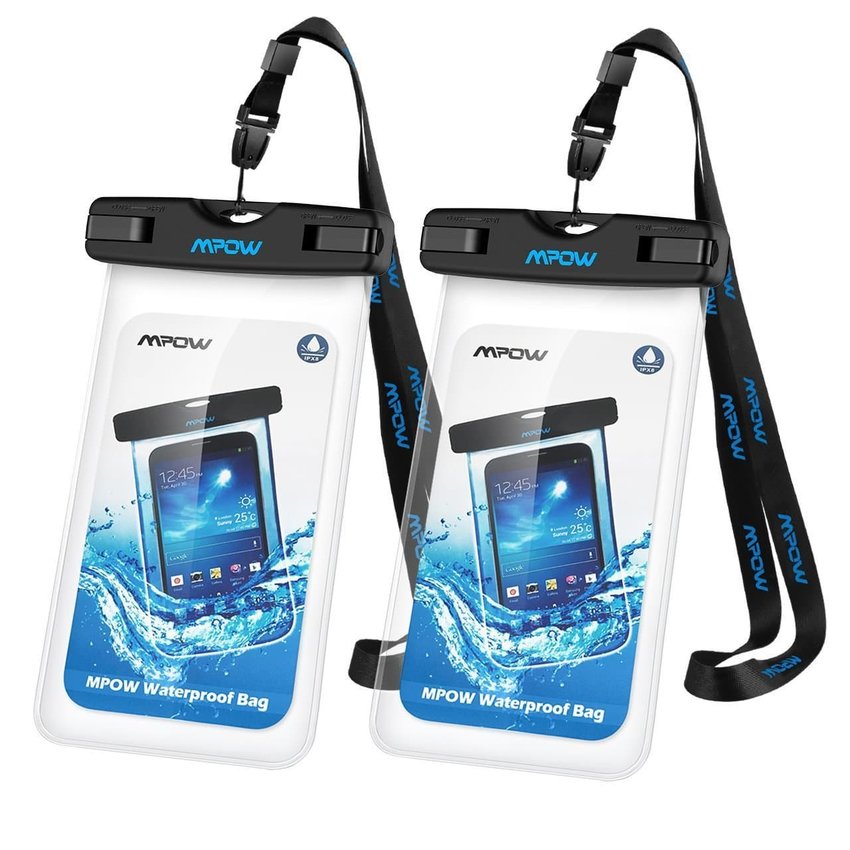 On a serious note, shoutout to our discoverer @amoc_14 for the warning about cell phones. While the overwhelming majority of festival goers don't have sticky fingers, there are people who show up just to pickpocket- and cell phones are the main targets. So, don't leave your phone in your back pocket, instead grab a waterproof phone pouch and if you don't want to wear it as a lanyard, tie it to something secure like the strap of your CamelBak or a belt loop. It's also waterproof, therefore ensuring your phone insurance company won't hear from you.
Socks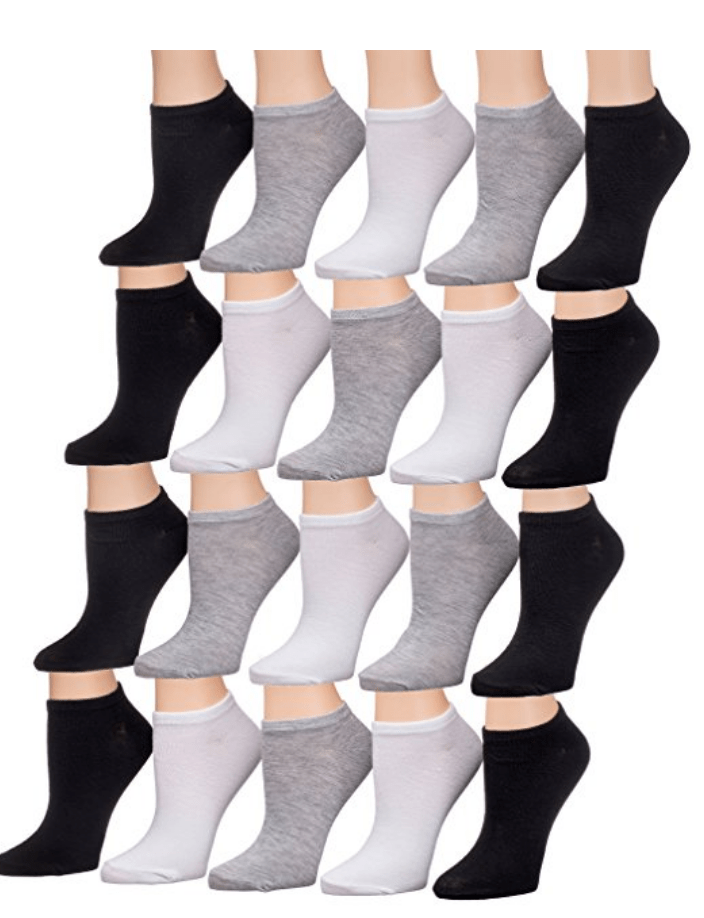 Pack more than you need then double that number. In day-to-day life clean socks are so taken for granted, but when you don't have them, I guarantee you'll miss them. Pack some cool socks to show personality, fuzzy socks to go with your onesie, and athletic socks for all the time in between. Whatever kind you decide on, changing into a pair of good clean socks will be a lavish treat.
To-Go TP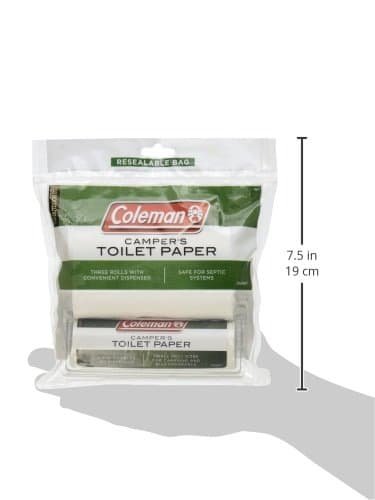 Prepare yourself for the not-so-glamorous porta-potty situation. With thousands of people trying to stay hydrated, toilet paper does not last long at festivals and refilling rolls just doesn't seem to be a priority. These compact rolls can easily fit in a fanny pack and I'm just going to leave it at that, because I shouldn't have to sell you on using toilet paper.
Shower Wipes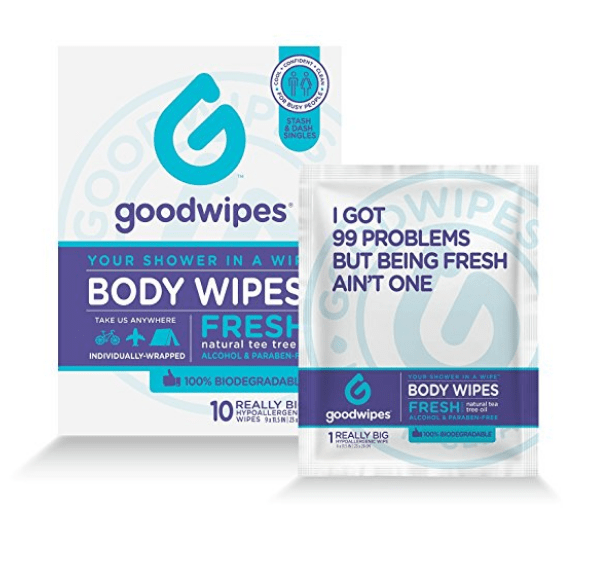 If you're staying off site you can probably skip this one. But, while on the topic of hygiene, overnight festivals have shower areas you can pay about $10 to use. Do your friends and significant others a favor by packing some shower shoes and using them. For freshening up in between, these body wipes infused with tea tree oil and mint are the next best thing.
Makeup Remover Wipes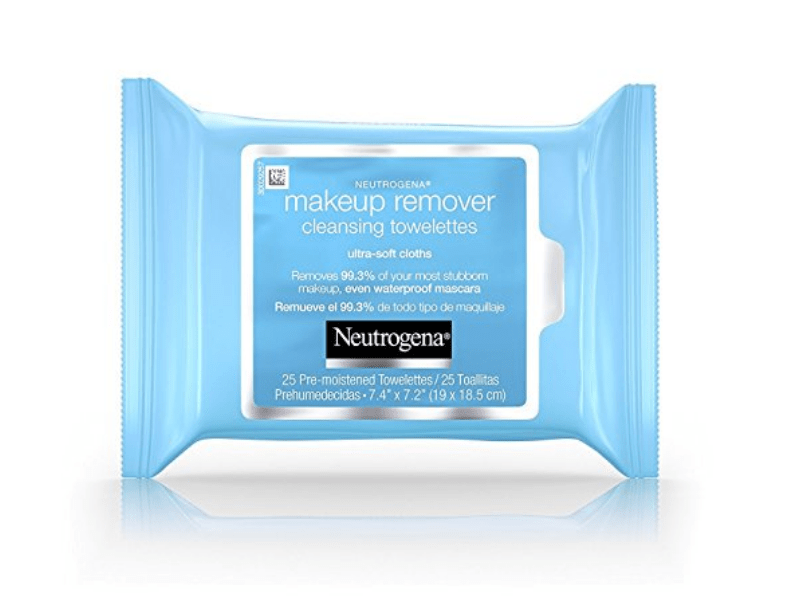 Keep your natural skin clean with these super easy makeup remover wipes. They'll help prevent breakouts and make sure you aren't wearing day 1 mascara on day 3.
Tent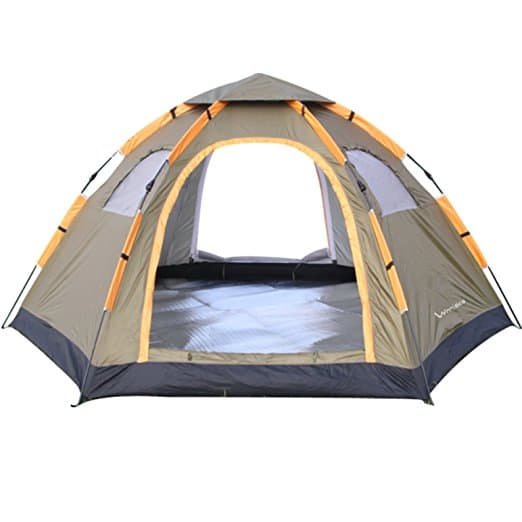 Duh. Get one with space for your bags if you aren't camping with your car! This instant tent makes setting up camp a breeze, giving you the chance to do literally anything else.
Tent Fan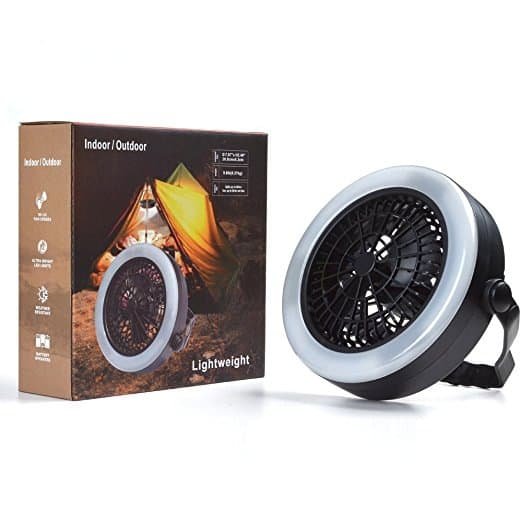 Sleeping past sunrise is difficult because of noise, heat, and sunlight. So with the help of your trusty ear plugs to take care of the early bird noise, set up this tent fan to keep the air circulating. Looks like midday power naps are back on the table.
Air mattress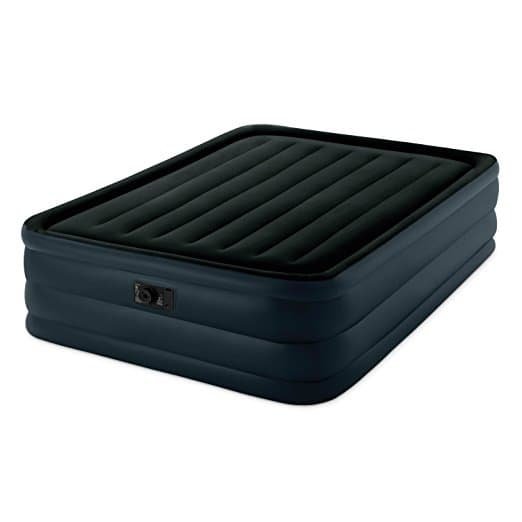 For every reason, it's worth it. An air mattress is not nearly as bulky as a mat, keeps you dry even if there's a flooding problem, and it's way comfier than the alternatives. Bring this air mattress with a built in pump, put it inside your instant tent, press a button, and prop your feet up. This is VIP without the wristband.. well close.
But wait, there's more! Here are three things that only you can bring:
Your comfiest sneakers/boots
While there are a ton of awesome looking shoes out there to tempt you, don't buy in. You'll be walking miles on potentially muddy, definitely uneven terrain. Bring a pair of good, practical shoes you don't mind getting dirty & that are well broken in. Sounds boring, but twisted ankles and blisters aren't worth it! My old Adidas have done the trick and I'm in the process of deciding how to DIY my old gameday cowboy boots.
Your road trip outfit
Put your favorite t-shirt/leggings/Netflix-binge outfit in a bag and vow not to touch it until after the fun is over. Having clean, comfy clothes for the ride home is an easily overlooked essential that you'll kick yourself for forgetting.
A good attitude
Yeah, I sound like your camp counselor, but bear with me. Everyone's gathering to enjoy the music and have a good time. Don't let forgetting things or unexpected twists ruin your fun. Leave the stress at home, make sure your out-of-office email is set up, and let yourself enjoy a few days off-the-grid and in the moment.
Enjoy this article? Share it with a friend
All featured products and deals are selected independently and objectively by the author. The Discoverer may receive a share of sales via affiliate links in content.
Discover the World's Best Destinations, with your free weekly travel guide sent straight to your inbox.
Welcome to The Discoverer!
We are so excited to fill your inbox with discoveries from around the world! You can expect your first edition to arrive on Monday. Until then, feel free to check out our previous editions.