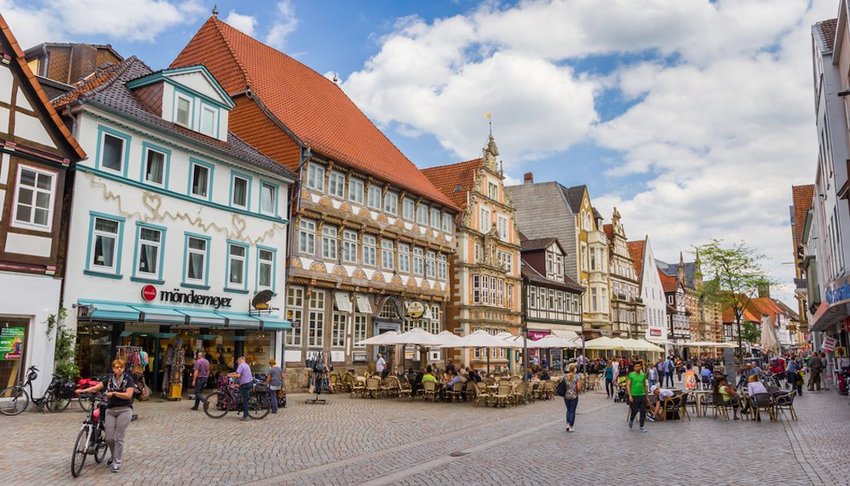 Step Into Your Favorite Fairytale in These European Destinations
You've probably heard many times that travel to Europe is the stuff of fairytales. But for once, it's not hyperbole. If you grew up on bedtime stories crammed full of magical creatures, folklore, and, of course, happy endings, then you'll be delighted to know you can relive your childhood fantasies in these European fairytale destinations.
The Town Musicians of Bremen
Bremen, Germany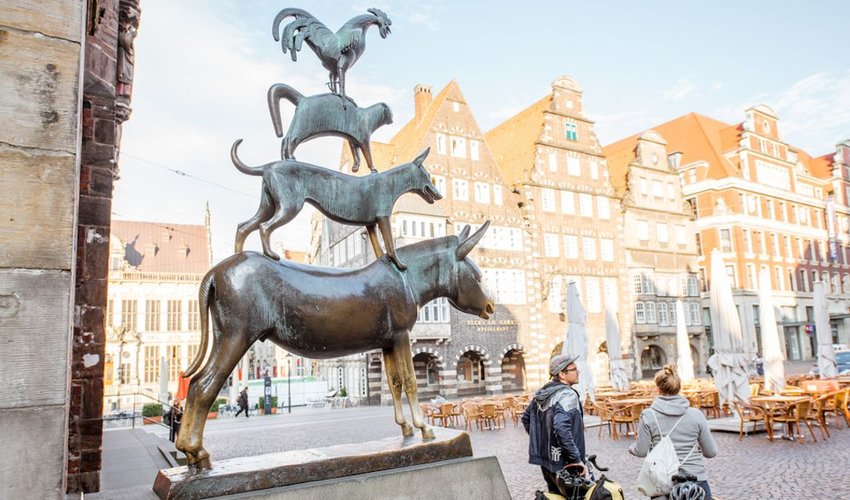 In this tale by the Brothers Grimm, Bremen is the target for four exhausted animals whose master no longer has a use for them. Mistreated and discarded like trash, the donkey, dog, cat and rooster of the story run away in the hope of finding a place where they can enjoy a retirement more fitting as a reward for a lifetime of hard work. They set off in the direction of Bremen, where they hope to earn money as busking musicians. Instead, they luck out when they scare off robbers and end up with their own cottage in the woods.
Visit this charming North German city today and you'll find the four creatures all over town. Rub donkey's front feet on the sculpture by the town hall and he'll bring you the same good luck. Then take a tour of the UNESCO-listed town hall, admire the ornate Schütting and make sure you're in Art Deco Böttcherstraße in time to hear the Glockenspiel chime the hour. Hop on a boat for a trip along the River Weser before finishing up in the historic Schnoor district, once beloved of sailors.
The Little Mermaid
Copenhagen, Denmark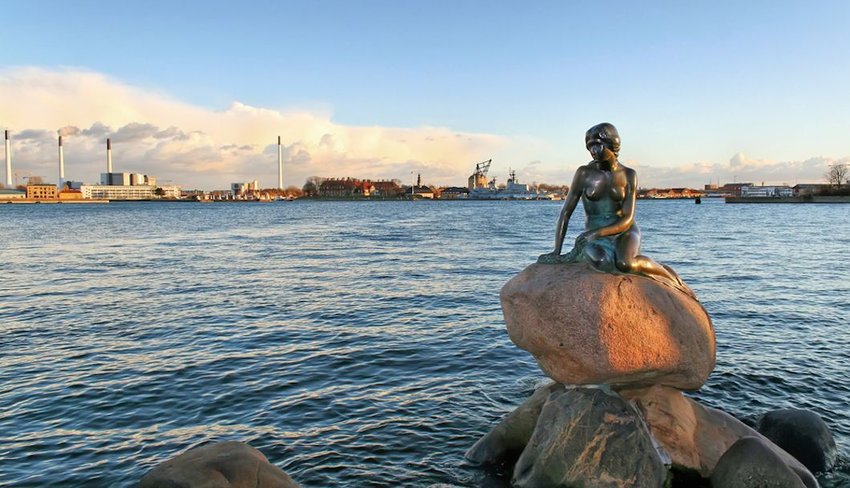 In Hans Christian Andersen's poignant tale, the titular mermaid is willing to give up the sea in exchange for a human soul after falling in love with a handsome prince. The Sea Witch sells her a potion which gives her legs but takes her enchanting voice in return. Mute, she is found by the prince who is instantly smitten. Alas, the course of true love never runs smoothly and when the prince marries someone else, the mermaid throws herself back into the water and becomes a spirit.
There's a statue of this tiny creature at Langelinje Pier in Copenhagen harbour, a gift to the city in 1913 from Carl Jacobsen, a brewer. He commissioned Edvard Eriksen to create a bronze sculpture after seeing The Little Mermaid at the ballet and falling in love with the story. You'll fall head over heels too, but with the Danish capital, as you visit Royal palaces, shop along Strøget, and dine in one of the waterfront restaurants that line Nyhavn.
The Pied Piper of Hamelin
Hamelin, Germany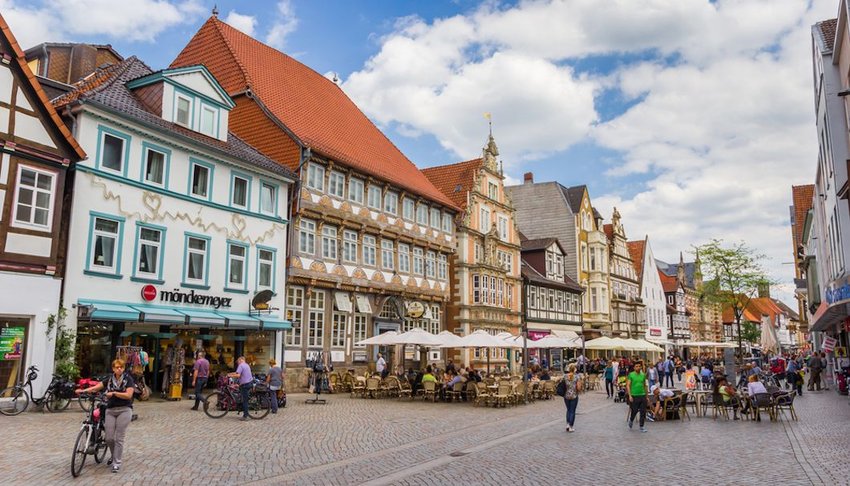 Another story by the Brothers Grimm focuses on the city of Hamelin, Germany. It's a story adapted from medieval folklore, which describes a colorfully dressed piper playing a tune to lure rats from a town. In a twist to the tale, the townsfolk refuse to pay the rat catcher for his services, so he exacts his revenge by using the same technique to entice their children to follow him instead. While the adults were in church, the piper led almost all of Hamelin's children to a hidden cave and they were never seen again.
Today – you couldn't make it up – visitors flock to Hamelin on the back of this unsuitable story of a plague of rodents and a mass child kidnapping. Following a trail of rat stones cemented into the pavement, you'll discover statues, fountains and the half-timbered Pied Piper's House which bears an inscription about the story. Then travel out of town to Schloss Hämelschenburg, a gorgeous 16th century palace built in Renaissance style.
Dick Whittington
London, England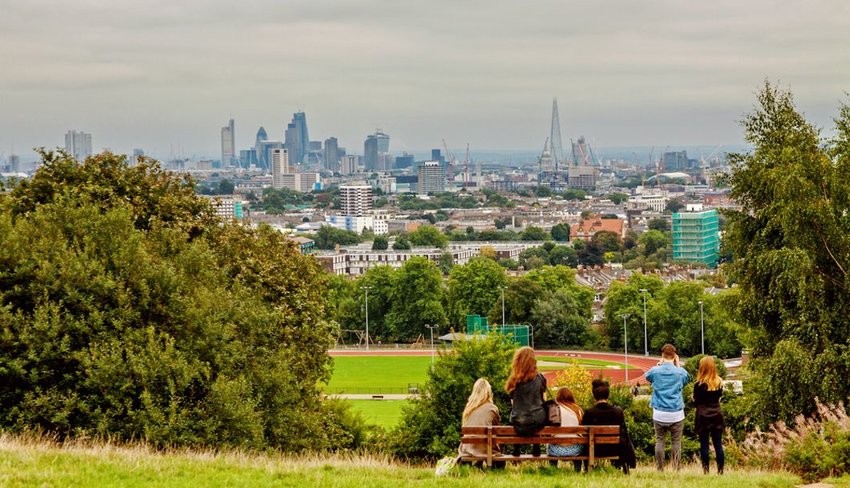 Unlike many fairytales, there's solid evidence that Richard Whittington did actually exist, though there's no proof he ever owned a cat. In the story, Dick sets out from his home to seek his fortune in London. (In actual fact, he was the son of landed gentry so not short of money at all.) Success is elusive, so he decides to go back. As he leaves London via Highgate Hill, he hears the sound of Bow Bells and believes the sound is a sign for him to stay. Many adventures follow, among them travels abroad by ship, a marriage to the well-to-do Alice Fitzwarren and becoming Lord Mayor of London three times (four, in real life).
Today, in front of Whittington Hospital, there's a statue of his legendary cat of top of what's called the Whittington Stone. Toast his excellent hearing in the Whittington Stone pub next door – the church of St Mary-le-Bow is over four miles away. Before you leave Highgate, join one of the volunteers leading tours of its famous cemetery where Karl Marx is buried.
Rapunzel
Trendelburg, Germany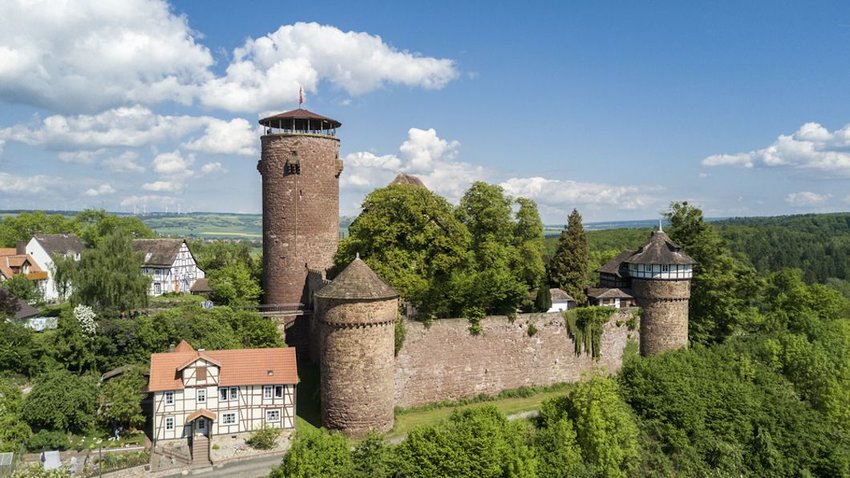 The tale of Rapunzel takes us back to Germany and once more to the writings of the prolific Brothers Grimm. This time, the setting is the town of Trendelburg. The fairytale is another love story, between a girl named Rapunzel and her prince. An evil witch tries to keep them apart, imprisoning Rapunzel in a tall tower with no stairs. She lets down her long hair so that the prince of her dreams can scale the tower; the witch flies into a jealous rage and cuts off Rapunzel's hair. The prince returns and is tricked into climbing, falls and wanders blind and lost looking for his beautiful Rapunzel. She finds him and her tears cure his blindness.
On the cobblestones of Trendelburg's medieval fortress, visitors can gaze up at the 40-meter-high tower and, if they come at the right time of day, at Rapunzel herself. Descend into the basement dungeon and then climb the tower. The views over this pretty village of half-timbered houses are delightful. Guests are welcome to stay at this castle hotel year-round but if you can, come in May to experience the medieval Märchenfest (Fairytale Festival).
Enjoy this article? Share it with a friend
All featured products and deals are selected independently and objectively by the author. The Discoverer may receive a share of sales via affiliate links in content.
Discover the World's Best Destinations, with your free weekly travel guide sent straight to your inbox.
Welcome to The Discoverer!
We are so excited to fill your inbox with discoveries from around the world! You can expect your first edition to arrive on Monday. Until then, feel free to check out our previous editions.