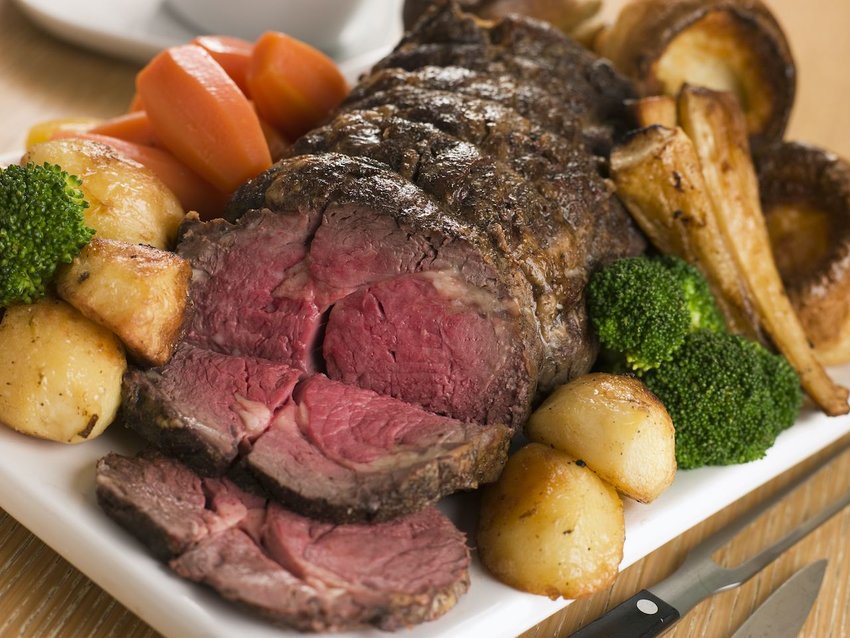 How To Cook the Perfect English Roast Dinner
In England, no Sunday would be complete without a roast dinner. Often eaten in the middle of the day rather than the evening, it's served by pubs and carveries up and down the country, and is just about the best excuse there is for getting the family together for a catch up. If you'd like to recreate it at home, here are some tips on how to cook the perfect English roast dinner.
A Long-Standing Tradition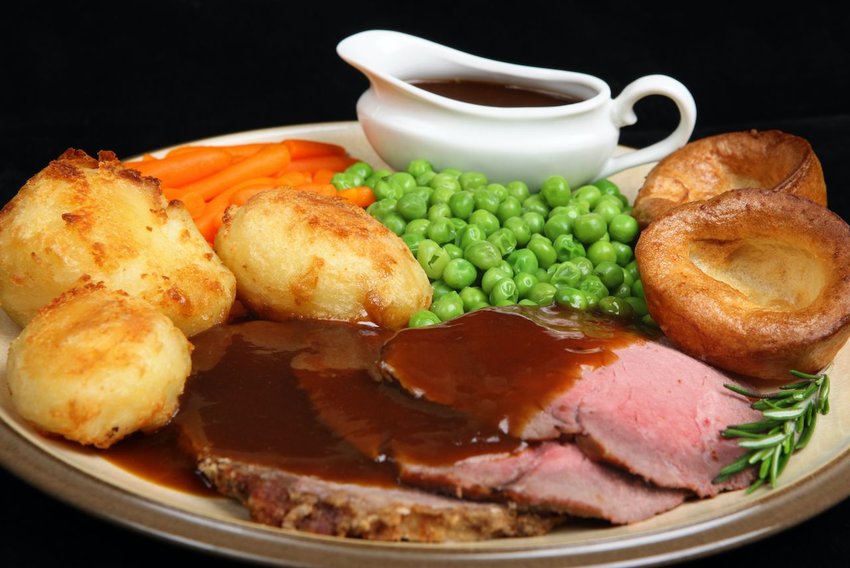 The tradition of a roast dinner on Sunday began in England, though its popularity soon spread to the rest of the UK and across the world to places as far-flung as New Zealand. The practice of eating roast beef began centuries ago. Most associate it with the Yeoman Warders who guard the Tower of London. There are two reasons for this: as Henry VII's personal guards, they were permitted to eat as much beef as they wished from the King's table and were also once paid in beef, hence the nickname Beefeaters.
That tradition was adopted elsewhere – records suggest it was most common among normal folks in Yorkshire, before rapidly becoming a national obsession. If you could afford to do so, you roasted your own meat in the fireplace (or most likely, had your cook do it for you!) Those living on more modest means would drop off a smaller cut of roast beef at the bakers. Bread wasn't baked on a Sunday, so meat would be cooked in the redundant ovens, ready for everyone to collect on the way back from church.
Which Meat Cuts to Use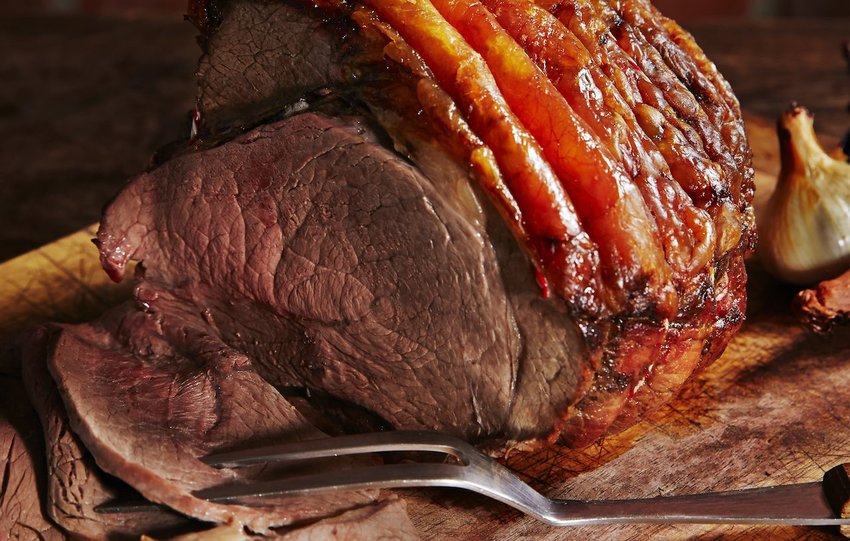 Certain cuts of meat are more suitable than others. If you're opting for roast beef, then sirloin, rib and topside all make great choices. A good butcher will be able to advise you on size, depending on the number of people you're aiming to feed and how big their appetites are. When cooked, it should be brown on the outside, with the fat well rendered, and pink on the inside.
A roast dinner no longer has to be confined to beef, however. For roast lamb, choose the shoulder or leg. Again, lamb should be pink on the inside. Pork shoulder will give you the best crackling, but you can also use pork loin. Just don't overcook it, or it will be tough and dry. Chicken is the easiest to cook. Opt for a free range or organic bird, and cook all the way through to ensure the meat isn't pink. Cooking times will vary according to size.
Prep Your Fluffy Roast Potatoes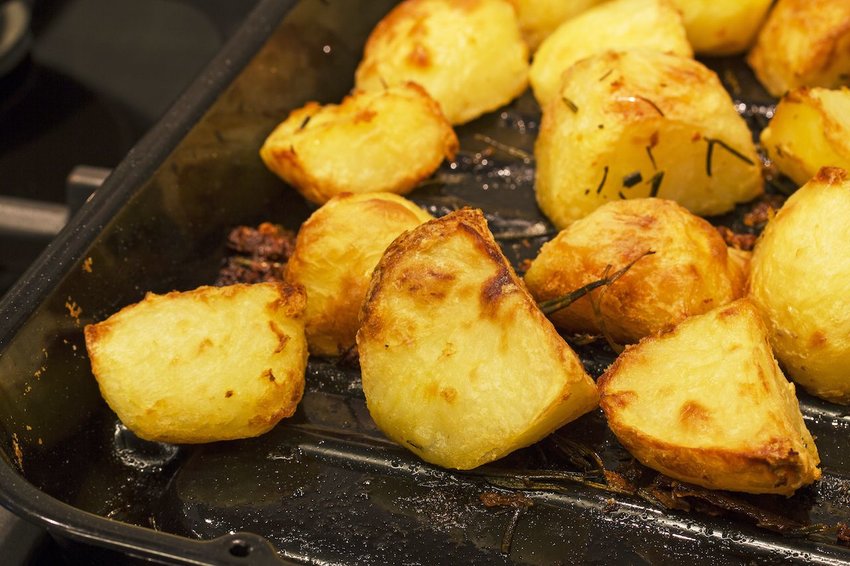 Roast potatoes are second in importance only to the meat itself. The perfect roast potato should be fluffy and soft on the inside, yet crispy and browned on the outside. The trick to achieving this is to parboil your potatoes first. Fill a saucepan with cold water and add a little salt. Peel the potatoes and cut into chunks approximately 2 to 3 inches in size. Cover and bring to the boil. Turn down the heat and simmer for around ten minutes. Drain and leave to one side.
Next, add olive oil and a generous dollop of butter to a roasting pan. The butter adds flavor, and the oil prevents it from burning. Place in a hot oven (about 425°F) and heat the fat for a few minutes until it's fully melted and bubbling. Remove from the oven and tip in your parboiled potatoes. Shake them against the edges of your tin to rough the edges up a bit and then place in the oven for 35-40 minutes or until golden brown. Serve immediately.
Yorkshire Puddings That Rise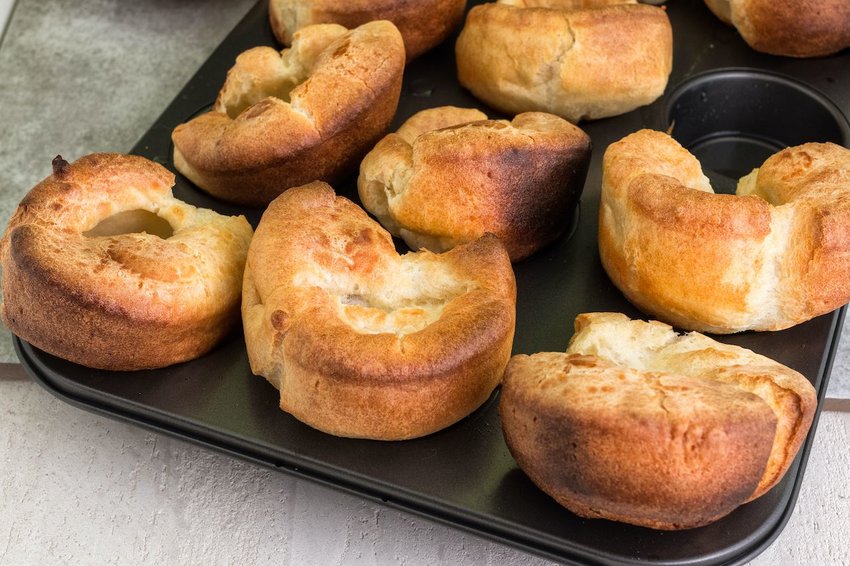 One of the trickiest elements of a Sunday roast for amateur cooks is the Yorkshire puddings. Originally these would have been larger, and eaten as a starter with gravy. Yorkshires should be light and fluffy, brown on the outside and cooked through; when you tap the outside, it should sound hollow.
To create the batter, tip some plain flour in a bowl. (If you use self raising flour, you'll make batter puddings instead, which don't rise.) Make a well, and add the eggs. Stir and gradually add cold milk, beating as you go to ensure there are no lumps. Many cooks don't measure the ingredients, but if you're looking for exact proportions, try this recipe from BBC Good Food.
But even if your batter is perfect, there's still plenty of chance for things to go wrong. First, take a shallow bun tin. The fat in the tray needs to be very hot, regardless of whether you're using butter or oil. An oven temperature of 425°F is about right. Pour the batter over the hot fat as quickly as you can, and return it to the oven.
Now the most important part of all: don't open the oven door until your puddings done. If you're making individual puddings, this will take about 15 minutes. If you don't have the oven hot enough or you open the door midway through the cooking process, they will collapse, so make sure you've taken the meat out of the oven to rest first.
Add the Right Accompaniments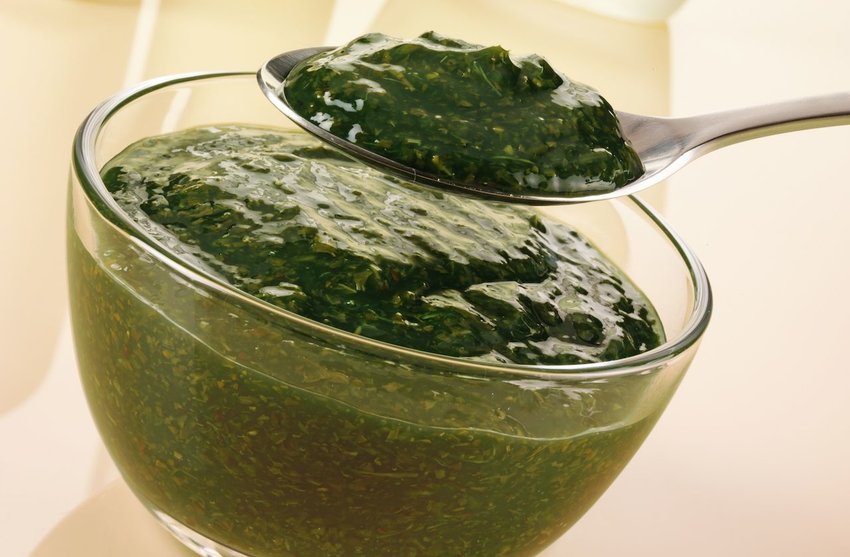 The accompaniments to a roast vary according to the meat you've chosen. Traditionally, Yorkshire puddings are served with roast beef, though many people consider them essential to any roast. It's perfectly OK to cheat with bottled sauces: horseradish (and of course English mustard like Colman's) with beef, apple with pork, mint with lamb and bread sauce with chicken. Stuffing, usually sage and onion, traditionally accompanies roast chicken, but again some people will add it to any plate. Pigs in blankets (or chipolata sausages on their own) are reserved for the turkey at Christmas – the mother of all roast dinners.
When it comes to vegetables, peas, broccoli, green beans and carrots are the most common choices, though you can substitute cabbage, Brussels sprouts, parsnips or swede. Roast, boil or steam. Cauliflower, with or without cheese sauce, is another option. Finish the plate off with plenty of gravy. While it's convenient to use granules, the tastiest uses the meat juices themselves. Mix in a couple of stock cubes, and use gravy browning or cornflour to thicken if necessary.
That's it. You're all set – enjoy your meal!
Photo: Monkey Business Images/ShutterStock
Enjoy this article? Share it with a friend
All featured products and deals are selected independently and objectively by the author. The Discoverer may receive a share of sales via affiliate links in content.
Discover the World's Best Destinations, with your free weekly travel guide sent straight to your inbox.
Welcome to The Discoverer!
We are so excited to fill your inbox with discoveries from around the world! You can expect your first edition to arrive on Monday. Until then, feel free to check out our previous editions.