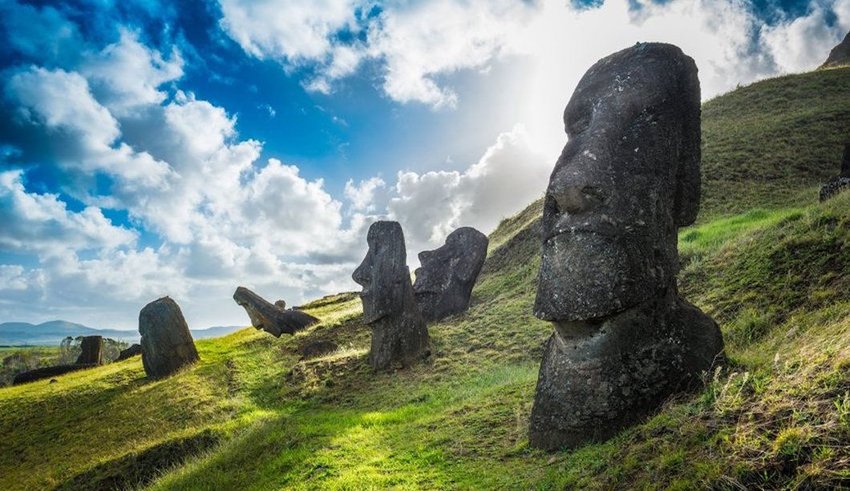 These Are the Cultural Sites Most in Need of Preservation in 2020
WE KNOW THERE'S QUESTIONS AROUND TRAVEL AMID THE CORONAVIRUS (COVID-19). READ OUR NOTE TO READERS HERE
While organizations like the National Parks Service and UNESCO work tirelessly to protect the sites that hold historic and cultural significance, unfortunately, not every cultural site is well preserved. With that in mind, the World Monuments Fund publishes a list of the places most in need of preservation. The 2020 World Monuments Watch is out, and it isn't just raising awareness for the 25 locations that made the list (out of more than 250 nominees) — it's also raising money for them.
Around $1.6 million will be divided between the likes of Easter Island and Notre-Dame, with the Ford Foundation, American Express, and the Stavros Niarchos Foundation responsible for the funding.
2020 World Monuments Watch
"When we assess the nominated sites, we look at a number of factors, including cultural significance, potential to improve the lives of communities, need for urgent action, and strength of the plan of action," Bénédicte de Montlaur, CEO of the World Monuments Fund, says. "A question we often ask is — if we don't place this site on this Watch, will it be too late in two years?"
As more and more travelers become conscious of the potentially harmful effects of visiting ancient, delicate sites, this kind of list is doing the important work of spreading awareness and encouraging better tourism practices.
Here is the full list, which is unranked: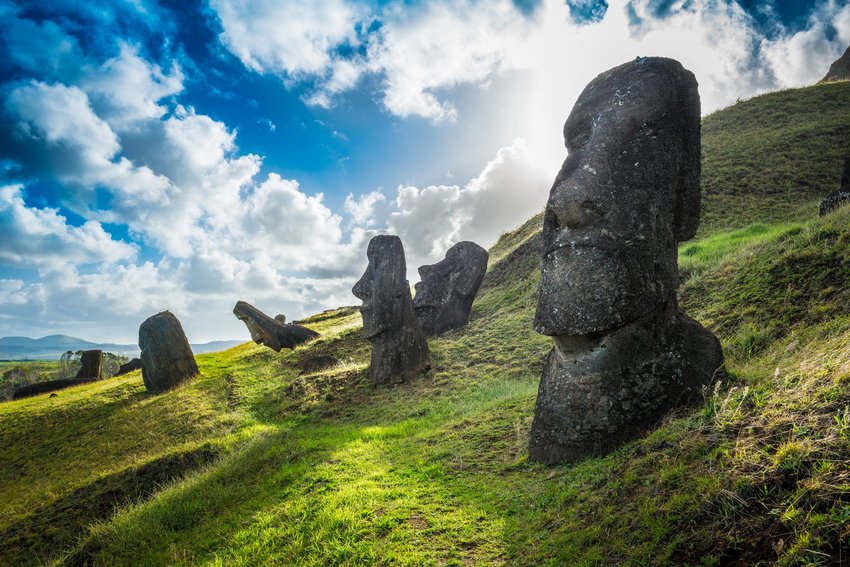 Koutammakou, Land of the Batammariba (Benin and Togo)
Inari-yu Bathhouse (Tokyo, Japan)
Ontario Place (Toronto, Ontario)
Canal Nacional (Mexico City, Mexico)
Rapa Nui National Park (Easter Island, Chile)
Alexan Palace (Asyut, Egypt)
Notre-Dame de Paris (Paris, France)
Courtyard Houses of Axerquía (Córdoba, Spain)
Bennerley Viaduct (Derbyshire and Nottinghamshire, England)
Tusheti National Park (Tusheti, Georgia)
Gingerbread Houses of Port-au-Prince (Port-au-Prince, Haiti)
Historic Water Systems of the Deccan Plateau (Karnataka and Maharashtra, India)
Sardar Vallabhbhai Patel Stadium (Ahmedabad, India)
Mam Rashan Shrine (Mount Sinjar, Iraq)
Iwamatsu District (Uwajima, Japan)
Traditional Burmese Teak Farmhouses (Myanmar)
Choijin Lama Temple (Ulaanbaatar, Mongolia)
Chivas and Chaityas of the Kathmandu Valley (Kathmandu Valley, Nepal)
Anarkali Bazaar (Lahore, Pakistan)
Sacred Valley of the Incas (Cusco Region, Peru)
Kindler Chapel, Pabianice Evangelical Cemetery (Pabianice, Poland)
Bears Ears National Monument (San Juan County, Utah)
Central Aguirre Historic District (Aguirre, Puerto Rico)
San Antonio Woolworth Building (San Antonio, Texas)
Mahalla of Bukhara (Bukhara, Uzbekistan)
Enjoy this article? Share it with a friend
All featured products and deals are selected independently and objectively by the author. The Discoverer may receive a share of sales via affiliate links in content.
Discover the World's Best Destinations, with your free weekly travel guide sent straight to your inbox.
Welcome to The Discoverer!
We are so excited to fill your inbox with discoveries from around the world! You can expect your first edition to arrive on Monday. Until then, feel free to check out our previous editions.