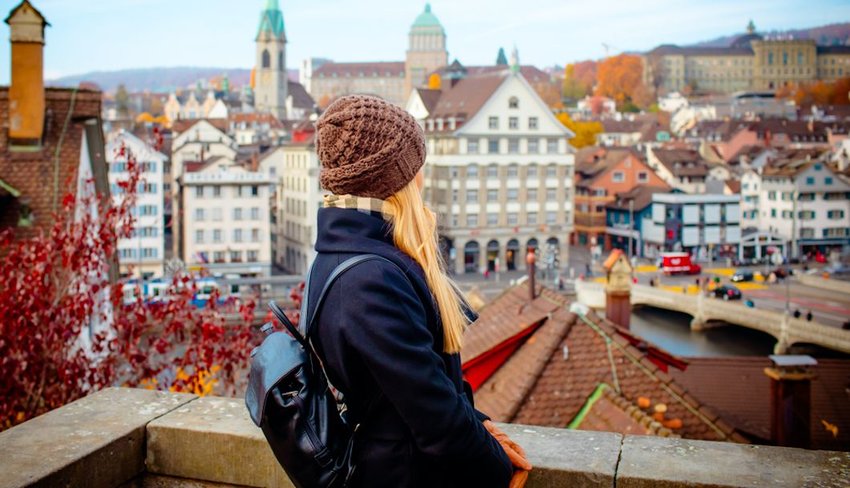 Chic Travel Accessories You Didn't Know You Needed
WE KNOW THERE ARE QUESTIONS AROUND TRAVEL AMID THE CORONAVIRUS (COVID-19). READ OUR NOTE TO READERS HERE.
For stylish jetsetters, the choice between sacrificing suitcase space and fashion is a tricky one. You want to be an efficient packer, yet still feel your best as you parade around the world.  The key is in packing some chic accessories that don't take up as much space as a full outfit but still help you feel refreshed every day of your trip. Here are our picks for some must-have accessories for the chic traveler.
Blanket Scarf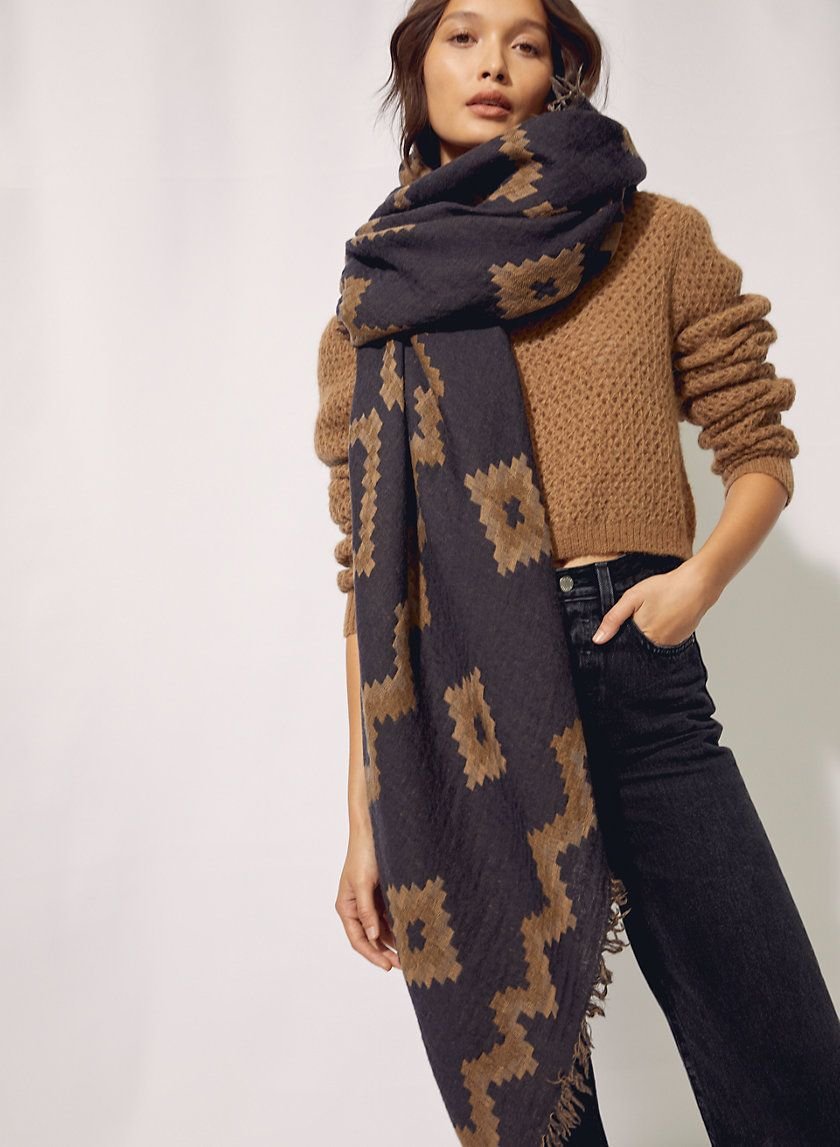 An essential item on any traveler's packing list, a blanket scarf is versatile and covers many bases. On a chilly morning, wrap it around your neck for warmth or use it as a blanket when cold air blasts through the vents on your flight. Fold it up as a pillow on your bus journey across France, lay it on the manicured lawns of New York City's Central Park for an afternoon picnic, or cover your head and shoulders with it for your visits to places of worship as a sign of respect.
Made of pure Australian wool, this Diamond Mosaic Blanket Scarf by Vancouver-based Aritzia demonstrates chic comfort. Its distinct in-house designed pattern and fringed edges has become an Aritzia signature over the years. Plus this scarf is reversible, so that it offers two stylish looks in one. Select a color scheme that coordinates with your outfits.
Leather Charger Roll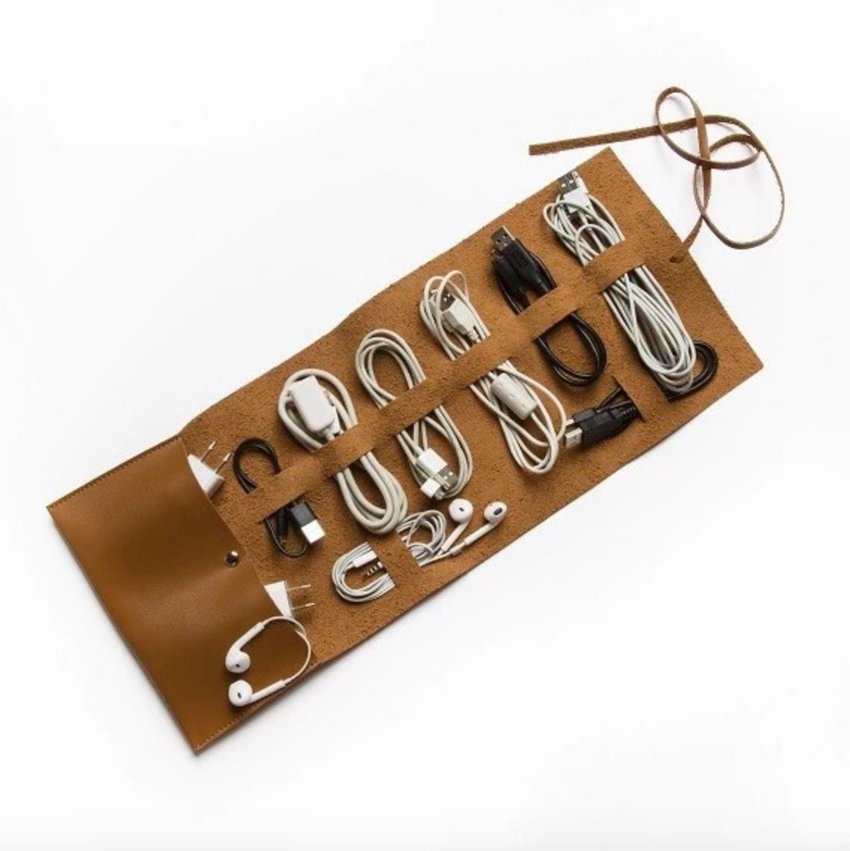 No matter how carefully you roll up your cords before placing them in your travel bag, they somehow all end up in a tangled mess by the time you reach your destination — making it seemingly impossible to separate your earbuds from your phone charger. Stay organized by securing your cords in a compact pouch and keep your tech gadgets tangle-free. This Travel Cord Roll by Brouk & Co. combines style and functionality. With pockets and straps, it holds eight cords, two plugs, and a few more gadgets like adapters and earbuds. Made from vegan leather, the Travel Cord rolls up into a stylish clutch and is tied closed with a wraparound cord. Choose from nine different colors including blue, turquoise, pink, red, cream, orange, brown, green, and black and store in your carry-on for easy access during your flight.
Beanie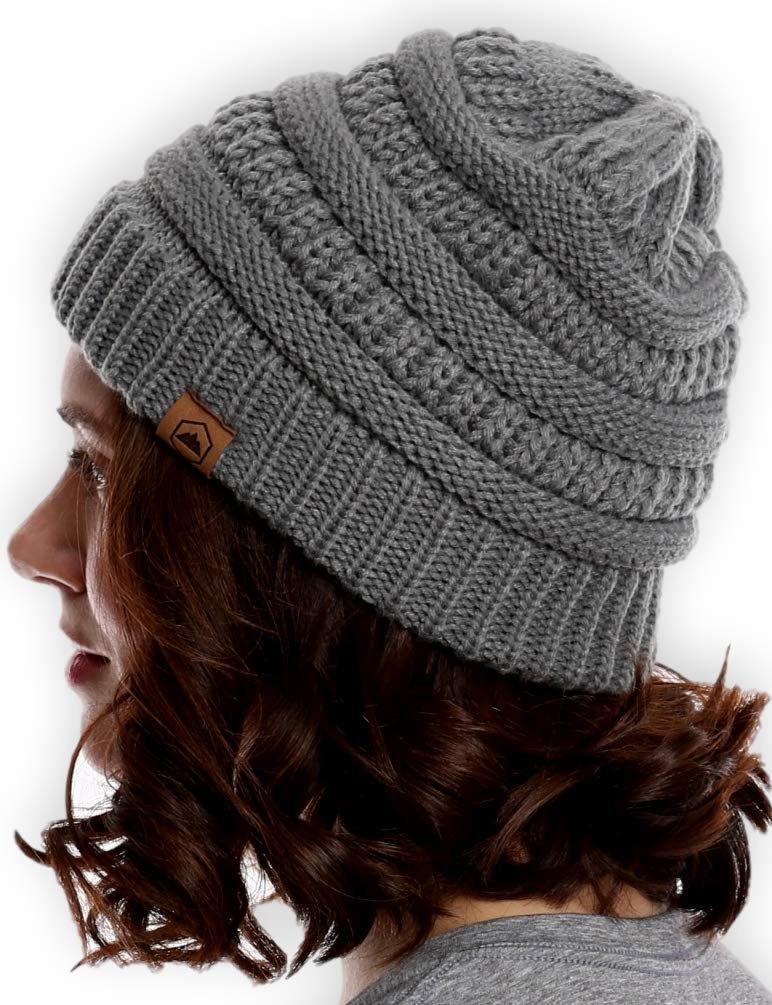 For chilly mornings and even colder nights, prepare for the weather by keeping a warm hat with you in your backpack or coat pocket. The Cable Knit Beanie by Tough Headwear is Amazon's choice for soft beanies and with thousands of reviews, this product is recognized for its affordable price point, exceptional quality, and stylish design. Meant to be worn by both men and women, this cable-knit beanie is constructed with premium acrylic yarn, which is suitable for those with sensitive skin and promises to be itch-free. Wear it on a fall morning hike across the rugged trails of Smoky Mountain National Park or style it with your winter outfit for brunch in the mountains. And if you wear it out, your cable-knit beanie is protected with a lifetime warranty.
Waterproof Backpack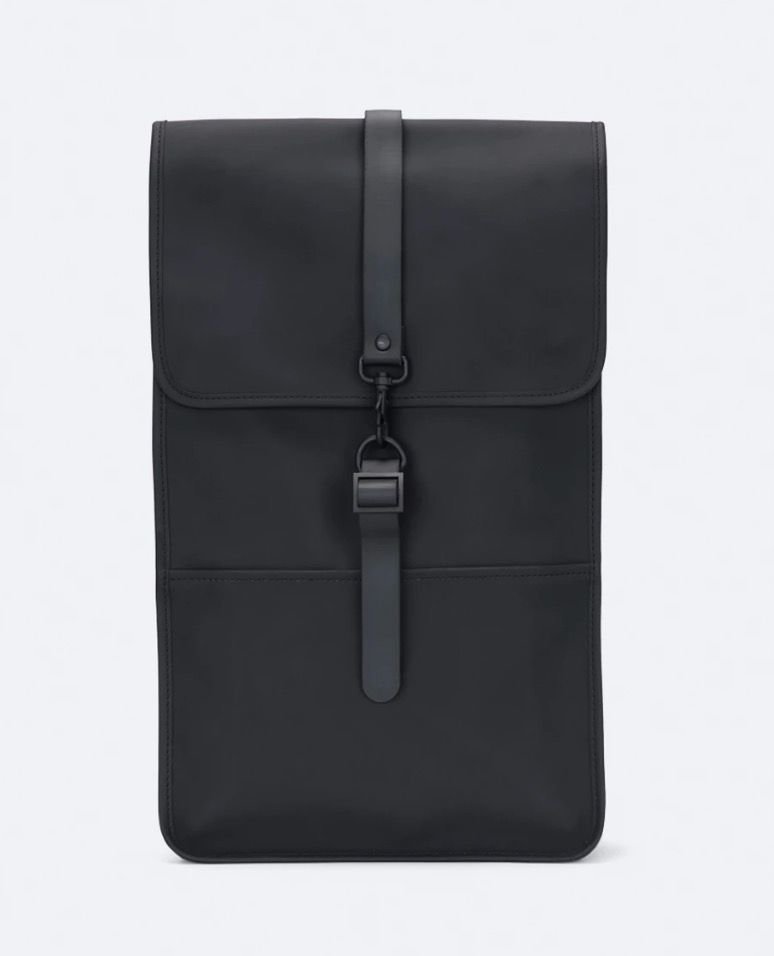 Equip yourself with a waterproof backpack to protect all of your essentials from the rain. Denmark-based Rains was founded in 2012 and began with reinventing the rubber raincoat by incorporating an element of minimalism. The brand quickly expanded to incorporate a range of rainwear and now offers waterproof caps, rain trousers, and wallets. This Backpack by Rains is equal parts functional and fashionable — embodying a sleek, ultra chic look. Boasting a durable and simple design, this classic Rains Backpack has an inside laptop pocket, a main compartment, and hidden phone pocket — all designed to withstand extreme elements. With a commitment to make even the stormiest weather more tolerable with their products, Rains guarantees your purchases with a two-year warranty.  
Stylish Packing Bags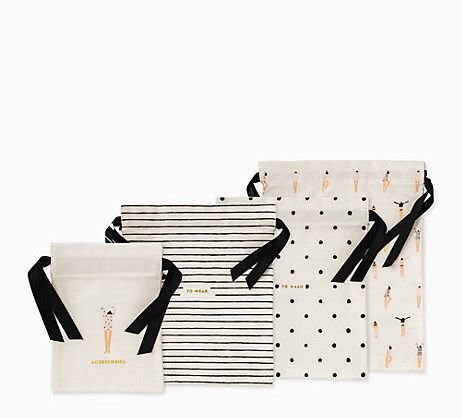 The last thing you want is dirt from your shoes ruining your silk tops and nice sweaters. These totally adorable travel bags from Kate Spade are perfect for keeping your items organized and clean in your suitcase. The four-bag set comes with bags for your shoes, jewelry, delicates, and anything else you don't want lose in your suitcase. Simple but stylish, you won't worry about opening your bag during a security check and exposing your delicates or digging out a change of shoes when in transit.
Leather Pouch Clutch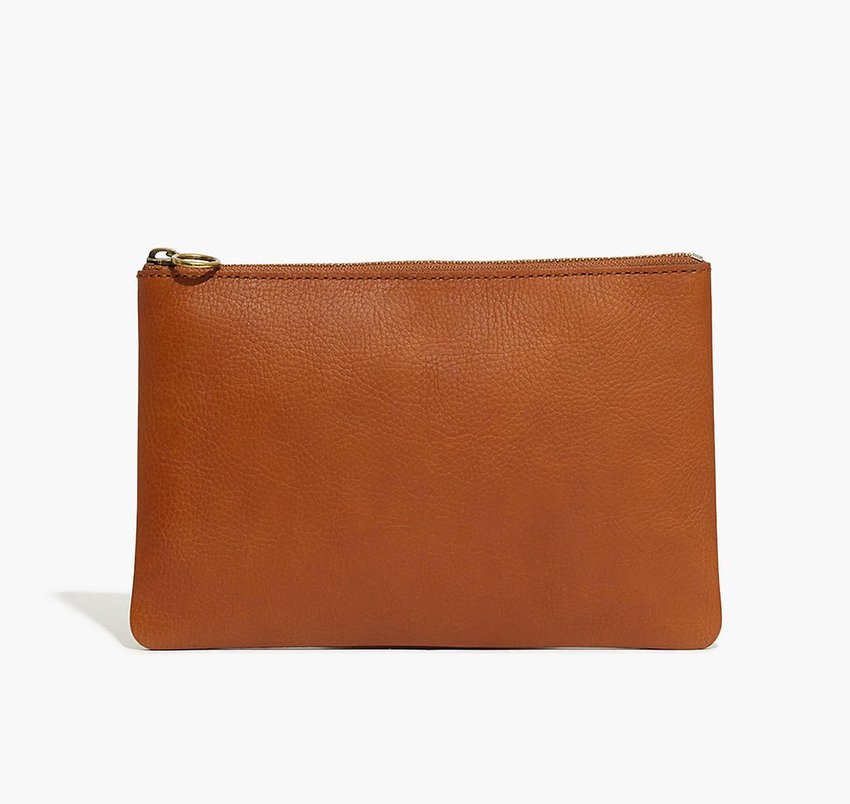 Travel wallets and money belts, while functional, aren't always the most stylish options for carrying your valuables. This faux leather pouch clutch from Madewell is a great alternative. It's wide enough to fit your passport, tickets, and phone, and comes with pockets for credit cards and cash. Tuck it into your backpack during travel, and carry it around like a clutch when you go out to dinner at night. You'll still have to keep an eye on it, and make sure you don't set it down exposed while taking photos. But it is a compact and cute option for those on the road.
Enjoy this article? Share it with a friend
All featured products and deals are selected independently and objectively by the author. The Discoverer may receive a share of sales via affiliate links in content.
Discover the World's Best Destinations, with your free weekly travel guide sent straight to your inbox.
Welcome to The Discoverer!
We are so excited to fill your inbox with discoveries from around the world! You can expect your first edition to arrive on Monday. Until then, feel free to check out our previous editions.