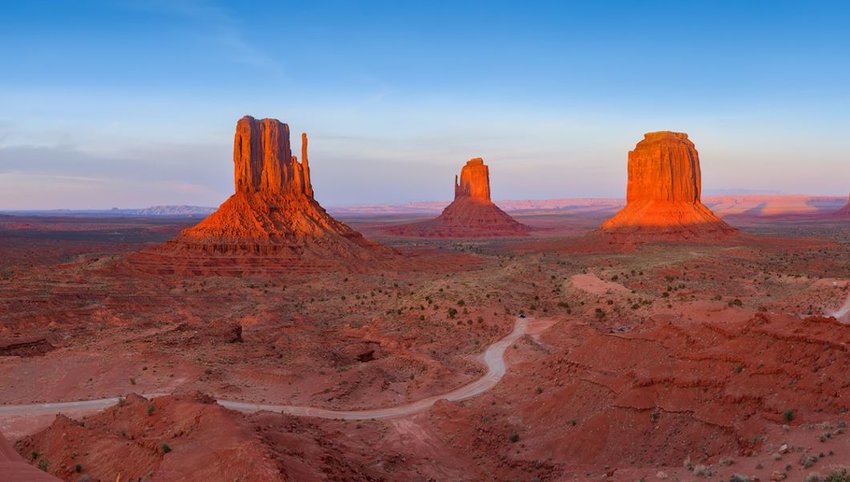 The Best Road Trip in Each State
We know there's questions around travel amid the coronavirus (COVID-19). Read our note to readers here.
Nothing beats a good road trip. Exploring by car allows you to immerse yourself in the journey rather than hurrying to get to a specific destination. Road trips in the United States are so popular that an estimated 50 million Americans embarked on one in 2019, according to a AAA Travel survey. From cityscapes to untouched wilderness, you can see it all in the country with boundless diverse landscapes. Which destination is right for you? Take a look at the best road trip in each state for some travel inspiration.
Alabama  – The Gulf Coast‌‌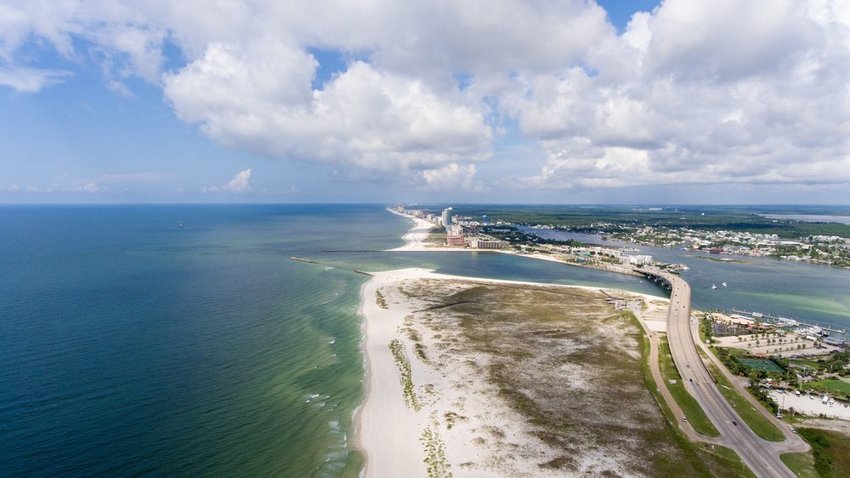 Take in Alabama's beautiful white sand beaches on a road trip along the Gulf Coast. Cruise along Alabama State Routes 180 and 182 — which link the state's borders with Mississippi and Florida. If you need a place to stop and dip your toes in the water, both Gulf Shores and Orange Beach are home to plenty of hotels and restaurants, not to mention sandy spots to lay a towel. Make sure you grab lunch at The Hangout, a beachfront seafood restaurant with live music and epic views. Extend your trip by heading north through Mobile, Alabama's port city, to Montgomery, the state capital.
Road Trip Highlights: Although the entire drive is scenic, stop at Gulf State Park for biking, paddle boarding, and kayaking. Here you'll find the Gulf State Fishing and Education Pier, the largest on the Gulf of Mexico.
Alaska – Seward Highway‌‌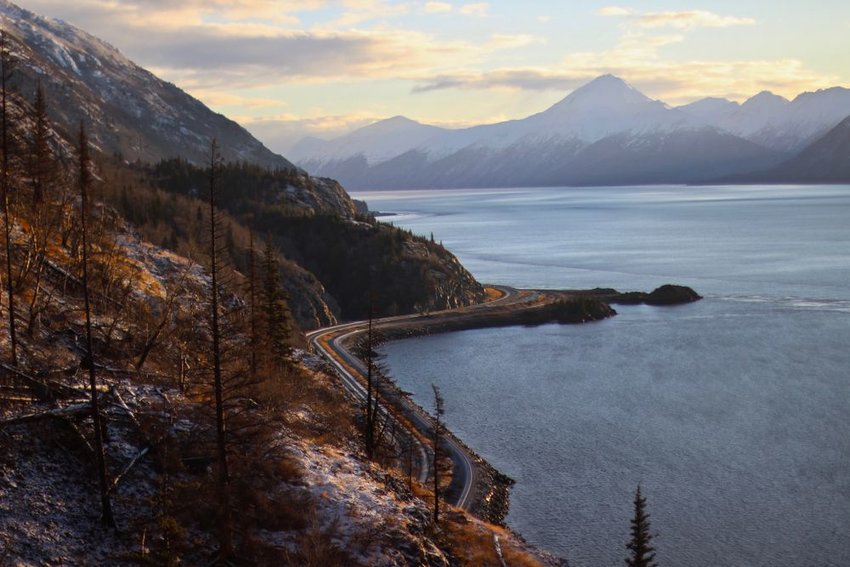 If you're looking for a road trip with breathtaking views around every curve, you've found it. The stunning Seward Highway starts in Anchorage, which lies just south of the coastal town of Seward, and is an adventurous journey you can't miss. Pass the dramatic shores of Turnagain Arm, a waterway in the northwestern Gulf of Alaska, before reaching the dramatic Chugach Mountains. Once in Seward, you'll have the chance to admire Resurrection Bay, a favorite among photographers, and the Kenai Mountains.
Road Trip Highlights: Stop at the Kenai Peninsula, home to Kenai Fjords National Park. The Exit Glacier in Kenai can be reached by road and offers hiking trails with gorgeous overlooks.
Arizona – Monument Valley Scenic Road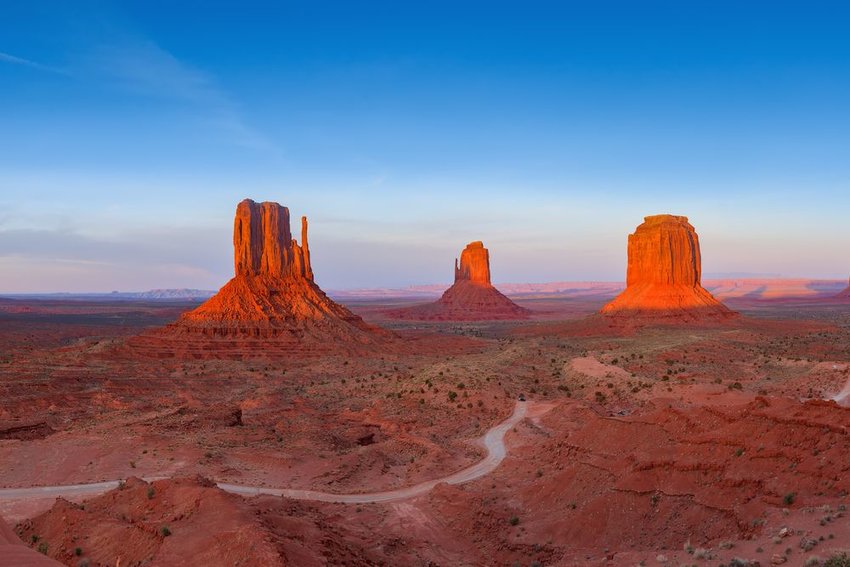 No trip to Arizona is complete without witnessing the iconic red rock formations of the American West. Monument Valley Scenic Road is the nickname for Highway 163 that runs for 27.7 miles through the tall, staggering sandstone structures of northern Arizona. The alien terrain is eerily empty, and this scenic drive is sure to take you on a journey unlike any other.
Road Trip Highlights: Add an additional 17 miles to your trip when you stop at Monument Valley Navajo Tribal Park to learn about the Navajo people and discover famous red clay buttes. The loop drive features two hiking trails and 11 lookout points. Also be sure to visit Alhambra, a volcanic core on the side of the road and the village of Mexican Hat to see the sombrero-shaped rock formation. Both make for perfect photos.
Arkansas – Hot Springs National Park to the Ozark National Forest‌‌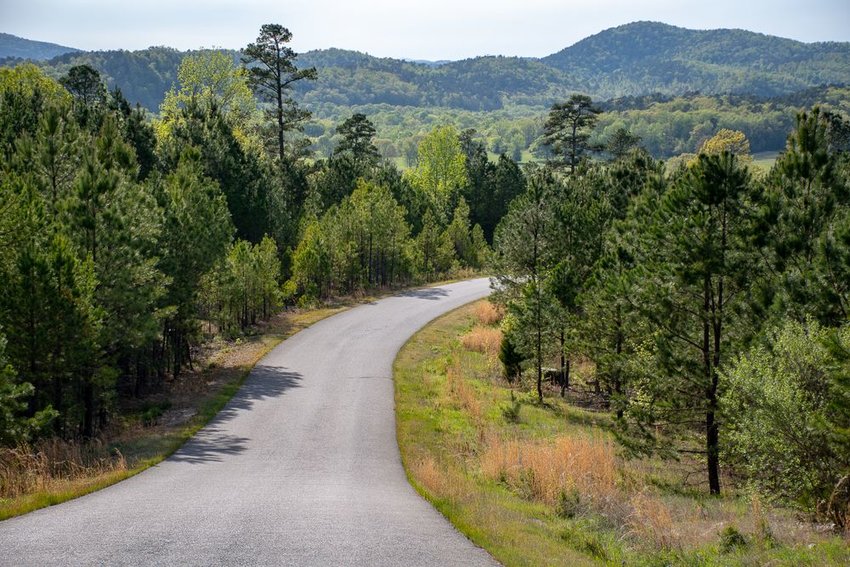 Start your road trip in the Ouachita Mountains in Hot Springs, Arkansas. Stroll around the historic downtown area and wander through Hot Springs National Park. When you're done soaking in the natural springs, dry off and hop back in the car to head northwest. There are two different routes you can take. Outdoor enthusiasts should head towards the mountains of Ouachita National Forest to take a hike or even camp for the night. City lovers, on the other hand, should take the route through Little Rock, the state capital that sits on the Arkansas River. Continue north before ending your trip in the Ozark National Forest — an area that spans 1.2 million acres.
Road Trip Highlights: Stop at Mount Magazine to see the best of natural Arkansas. Take the scenic drive to the peak, where a charming stone overlook will greet you.
California – Pacific Coast Highway‌‌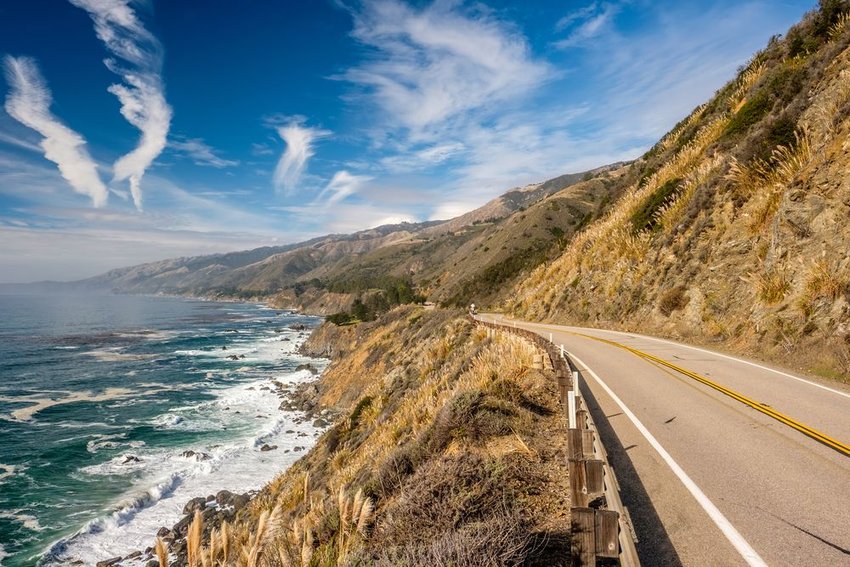 Take the ultimate California road trip and travel the entirety of State Highway 1 — more famously known as the Pacific Coast Highway. Start at the northern border of California near Oregon in Crescent City. Travel south until you reach Redwood National Park where you should stop to take in the unique scenery. Multiple beach towns, national and state parks litter this route, and you could spend weeks or months exploring every coastal corner. Keep going and you'll pass through such cities as Santa Cruz, Monterey, Santa Barbara, Malibu, Los Angeles, and San Diego — to name a few.
Road Trip Highlights: While there are many iconic stops along this route, be sure to stop in Monterey, a quintessential Californian beach community located about 100 miles south of San Fransisco. Here you will find under-the-radar attractions such as Cyprus Point Lookout, Pebble Beach, and the charming town of Carmel-by-the-Sea.
Colorado – Million Dollar Highway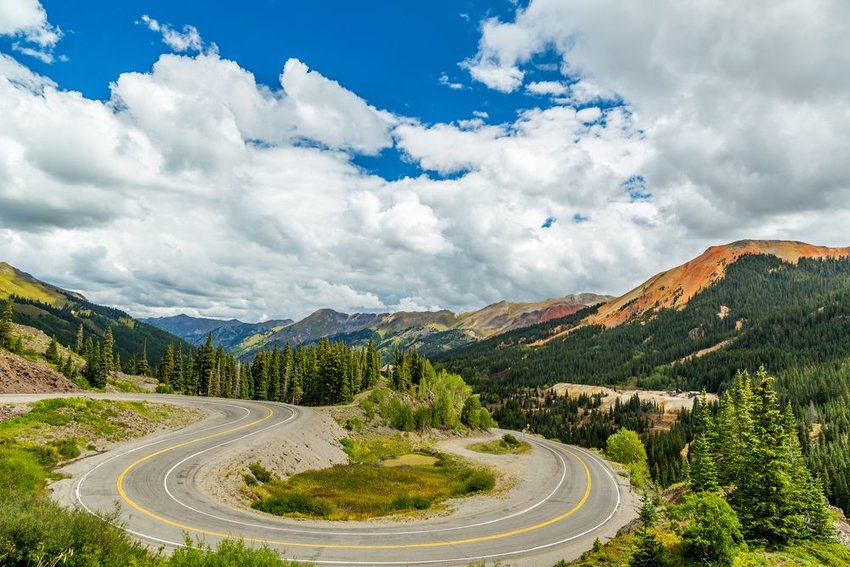 Winding through the Rocky Mountains of Colorado, the Million Dollar Highway is a journey through time and nature. Drive through mountain passes and old mining towns as you journey from Ouray to Silverton. The terrain is challenging, but the views are worth a million bucks — hence the road's name. Many people drive the Million Dollar Highway to earn bragging rights, but exploring the mountain towns of Ouray and Silverton are worth the trip alone too. Located in a box canyon, Ouray is a charming town with a historic street and nearby ice-climbing park. Meanwhile, Silverton is a little sleepier with charming restaurants and antique shops. If heights and altitude don't phase you, make sure this road trip is on your books.
Road Trip Highlights: Rest your weary body in geothermal heated mineral pools at Ouray Hot Springs outside of Ouray.
Connecticut – Historic Coastal Drive via U.S. Route 1‌‌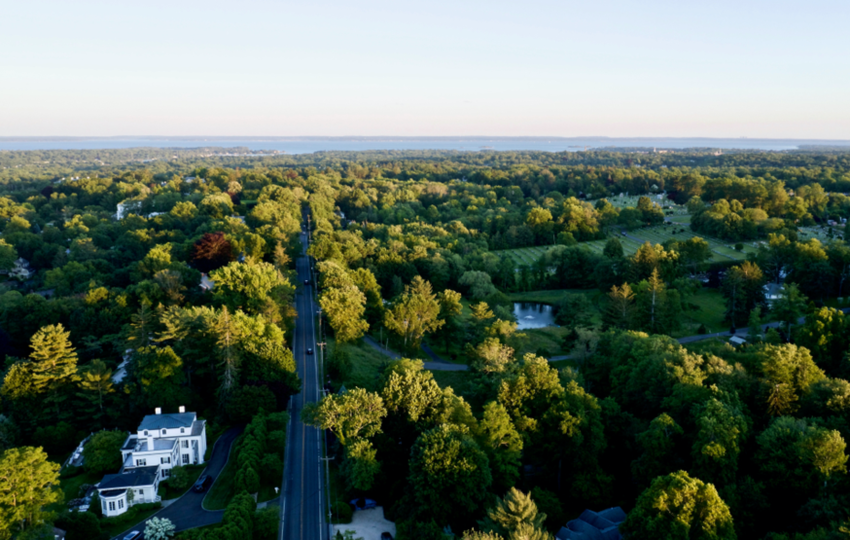 First established in the 1630s by the Dutch, this coastal region of Connecticut features plenty of unique historic sites for travelers. Take U.S. Route 1 starting in Greenwich, a classic New England town by the sea. Pass sailboats bobbing in the ocean and lighthouses dotting the coast, until you reach New Haven. There, tour the historic grounds of Yale University, visit a museum, or picnic in one of the many expansive parks. Head up the coast until you reach the Rhode Island border, stopping at the small coastal communities along the way.
Road Trip Highlights: Don't miss your chance to tour the hallowed grounds of Yale, the third-oldest college in the country and one of only nine colonial colleges that were chartered before the American Revolution.
Delaware – Brandywine Valley Backroads‌‌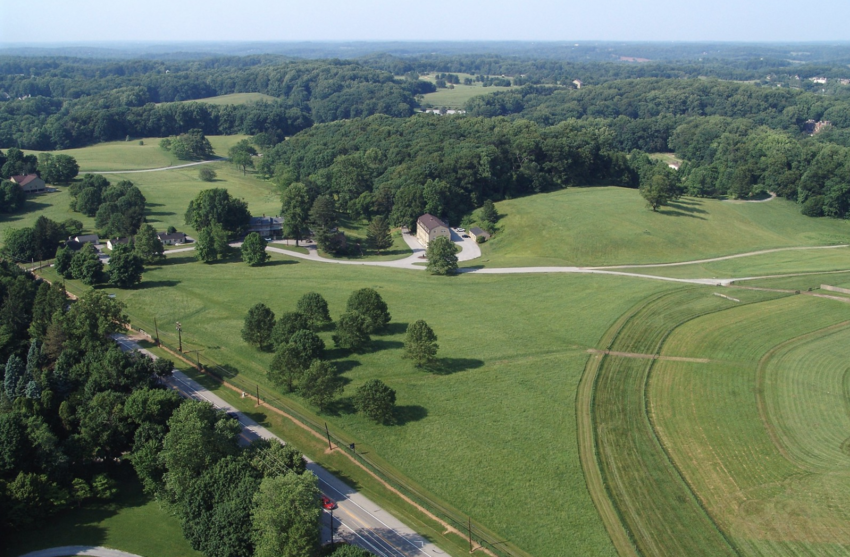 Discover the charming countryside of the Brandywine Valley in northern Delaware on the border of southeastern Pennsylvania. Boasting sprawling estates and beautiful gardens, this area was once home to some of the wealthiest families in America. It earned the nickname "Chateau Country" due to heavy European architectural influences. The easiest way to explore Brandywine is by taking Routes 100 and 52, which loop through the quiet countryside. Enjoy a slice of American history as you pass through the wildflower-lined roads and proud estates.
Road Trip Highlights: Visit Nemours Mansion and Gardens, a 300-acre classical French estate that will transport you to Europe in an instant.
Florida – Emerald Coast Drive via 30A‌‌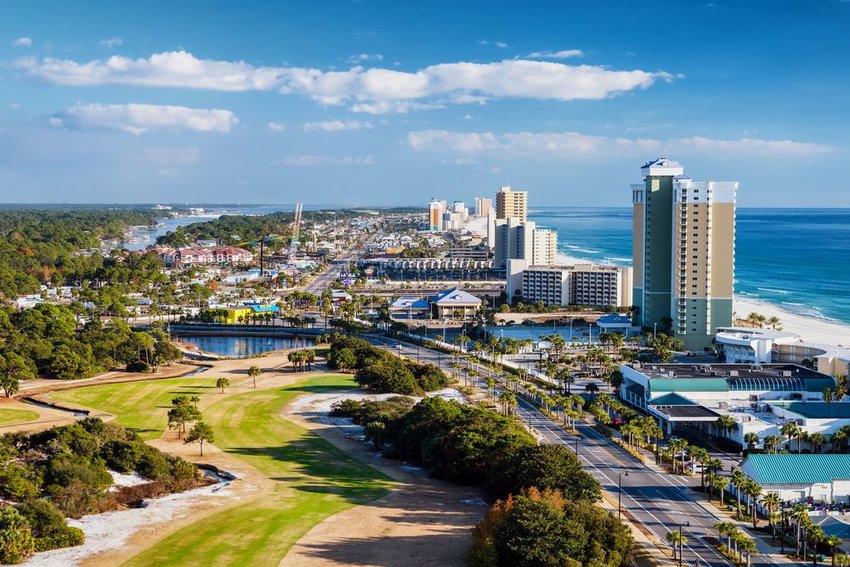 Although Florida has seemingly unlimited road trip opportunities, get off the beaten path and head to the panhandle of the Gulf Coast for a relaxing tour of the Emerald Coast. Named for its shimmering turquoise waters, this coastal region is dotted with small beach towns that will tempt you to pull over again and again. Start at Fort Walton Beach and drive across Okaloosa Island on State Road 30A. Observe parasailers, kayakers, and boaters enjoying the sun as you drive over this narrow strip of sand — or maybe park the car and join them on a watery adventure.
Road Trip Highlights: Stop at Alys Beach and Rosemary Beach — exclusive resort towns with delicious restaurants and beautiful homes. Once there, leave the car parked and rent a bike to explore instead.
Georgia – Atlanta to Helen via I-85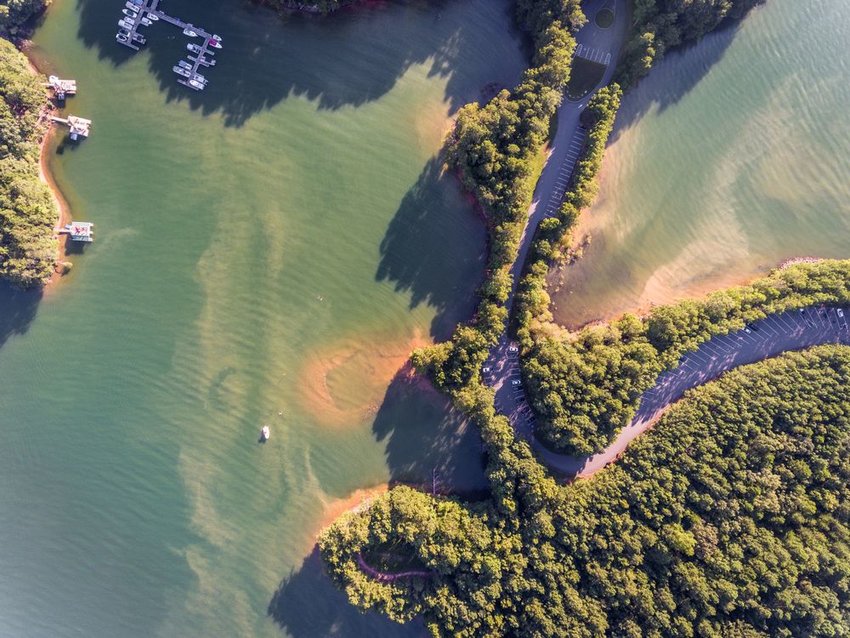 If Georgia is on your mind, head down this rural road trip through the mountains to explore the state's completely underrated interior landscape. Start in Atlanta and head northeast up I-85 towards the small town of Helen. Along the way, pull over at Lake Lanier, one of the best-kept secrets in northern Georgia which features resorts, live music, bars, and boating. Continue north through the mountains and visit quaint mountain towns before stopping to rent a cabin for the night. Enjoy your morning coffee with views of fog rolling over the rugged landscape. You'll never want to leave.
Road Trip Highlights: Stop in Helen, Georgia for a night or two. Known for its Bavarian-style buildings, river tubing, and epic hiking trails through the Chattahoochee National Forest, this town has something for everyone.
Hawaii – Road to Hana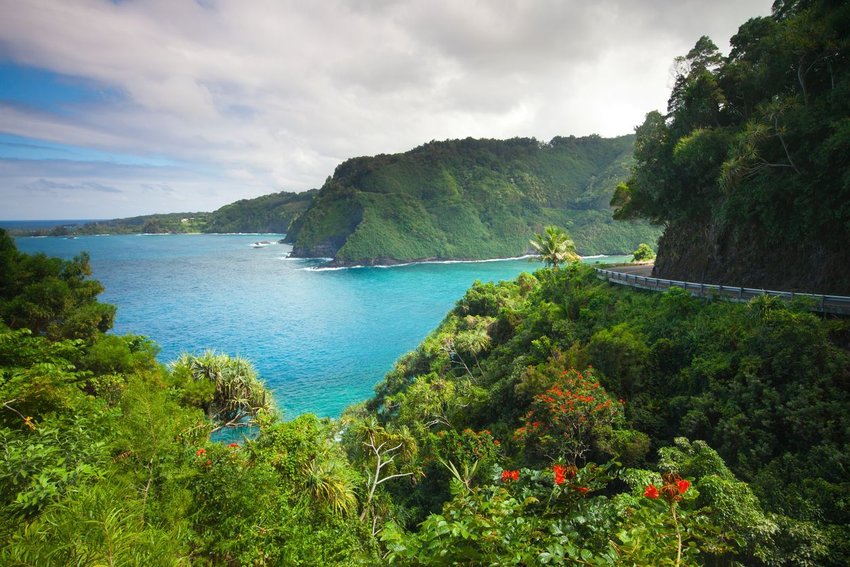 Looking for adventure in Hawaii? You'll love a drive on the famous Hana Highway around the island of Maui. Start in the town of Kahului and continue east through Pā'ia, stopping at Ho'okipa Beach to catch a glimpse of native sea turtles. Carefully continue along winding roads that hug cliffs and dangle over the sea. This trip isn't for the faint of heart due to sharp turns and one-way bridges, so make sure you stay alert. Protected forests and state parks will greet you towards the end of your drive. Wai'ānapanapa State Park is a great place to wrap up your trip. With black lava sand and tidal caves to explore, this quintessential Hawaiian beach doesn't disappoint.
Road Trip Highlights: Make roadside stops for waterfalls like Twin Falls, an easily accessible, secluded area about 20 minutes from Pā'ia.
Idaho – Boise to Idaho Falls‌‌ via I-84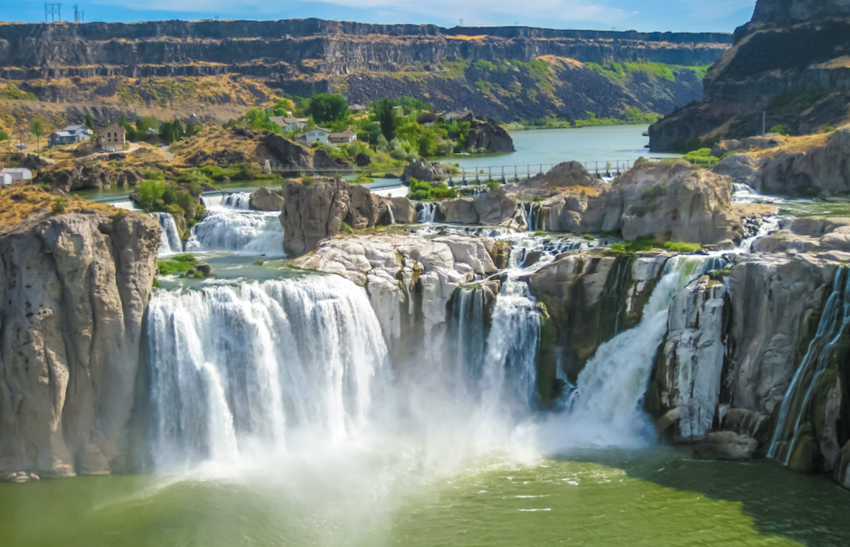 See the diverse landscape of Idaho with this road trip through the southern end of the state. Start in the capital, Boise, continuing east on I-84. Leave the jagged mountains and downtown skyline behind you as you head towards the famous Shoshone Falls Park near Twin Falls. Known as the "Niagara of the West," these falls are breathtaking and measure 45 feet higher than Niagara Falls. Wrap up your trip in Idaho Falls, which is located on the Snake River.
Road Trip Highlights: Take a short detour north to visit Craters of the Moon National Park. This unique park is known for its vast, dormant lava fields and exciting hiking trails through caves.
Illinois – Historic Route 66‌‌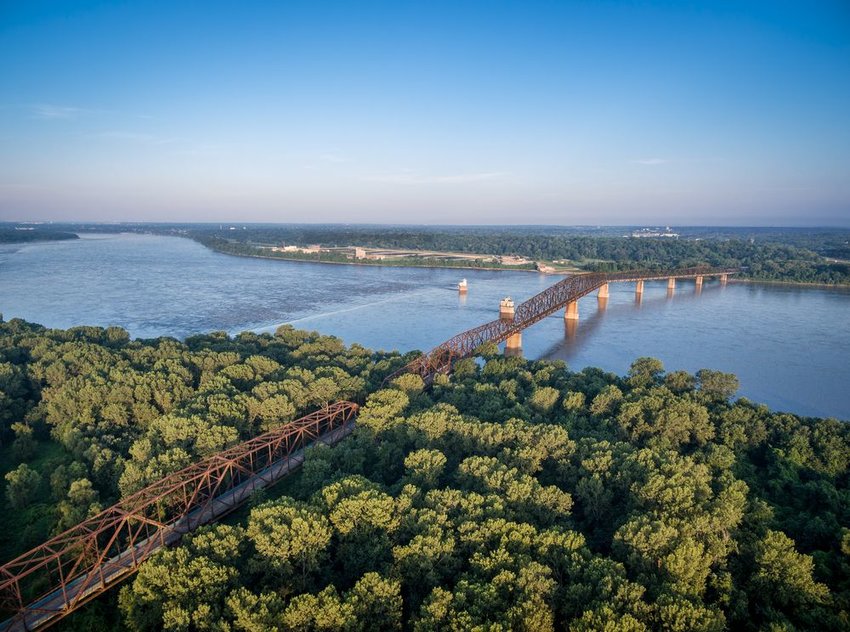 See the very best of historic small town U.S.A. on this relaxed road trip through the Midwest. The famous Route 66, also known as the "Main Street of America," begins in Chicago and ends at the Santa Monica Pier in California. The first chunk of the route stays in Illinois, passing charming small towns with antique shops, landmarks, and historic diners. Begin in the "Windy City" of Chicago on Lake Michigan and work your way south through Springfield, the hometown of former U.S. President Abraham Lincoln.
Road Trip Highlights: Stop in Litchfield to visit the last operating drive-in theater on the Illinois stretch of Route 66. Step back in time and enjoy a movie at Sky View Drive-In Theater for just $5 per person.
Indiana – Fort Wayne to Evansville via I-69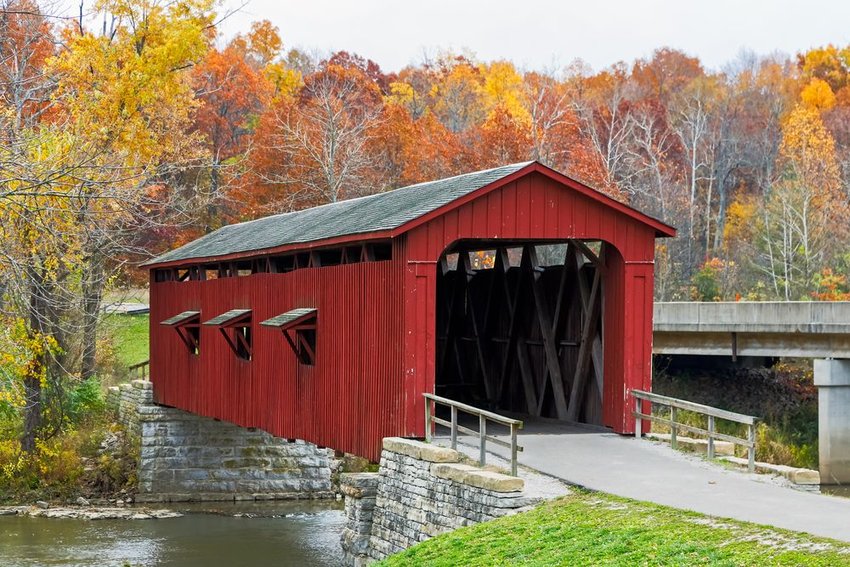 Enjoy traditional midwestern towns as you travel through Indiana from Fort Wayne to Evansville via I-69. Break up charming countryside views with Indianapolis, the largest city in the state. Check out a museum or tour the striking state capitol building. When you hit the road again, take a detour west towards Parke County and Cloverdale, which is known for its scenic covered bridges and historic farms. Continue down the interstate and end in Bloomington, a charming town in southwestern Indiana and home to Indiana University.
Road Trip Highlights: Take this drive during the fall to enjoy colorful foliage and festivals at local farms. The covered bridges and rustic barns in Parke County set the perfect backdrop for an autumn day.
Iowa – Great River Road‌‌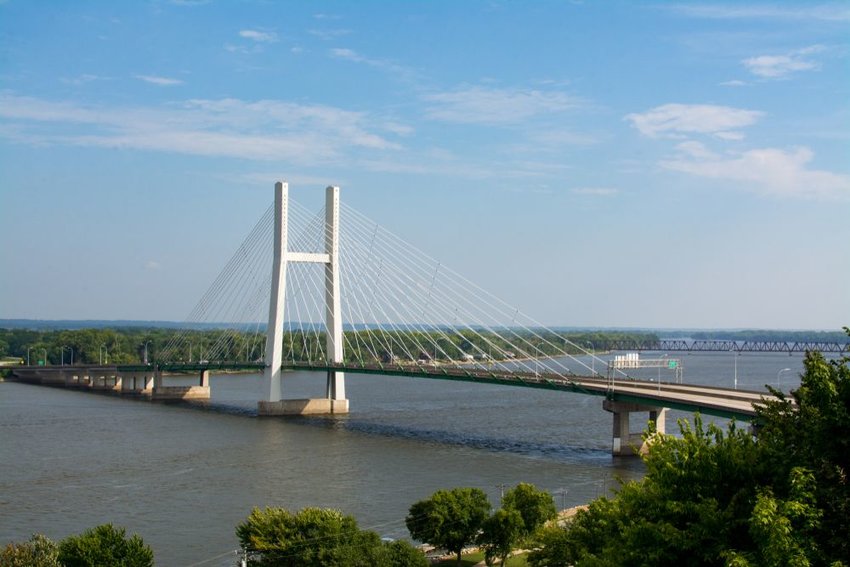 Take a scenic drive on the Great River Road along the eastern border of Iowa to see the countryside from north to south. Enjoy panoramic views of the Mississippi River along your route, pulling over at protected parks and marshes along the way. For accommodations, be sure to stay in one of the many quaint bed and breakfasts. Along the Great River Road, be sure to stop at the Effigy Mounds National Monument in Harpers Ferry, the National Mississippi River Museum and Aquarium in Dubuque, and the George M. Verity Riverboat Museum in Keokuk.
Road Trip Highlights: Stretch your legs at Pine Creek Grist Mill in Wildcat Den State Park. Take a relaxing stroll past waterfalls through the forest or try a hiking trail along the canyons and cliffs.
Kansas – Prairie Trail Scenic Byway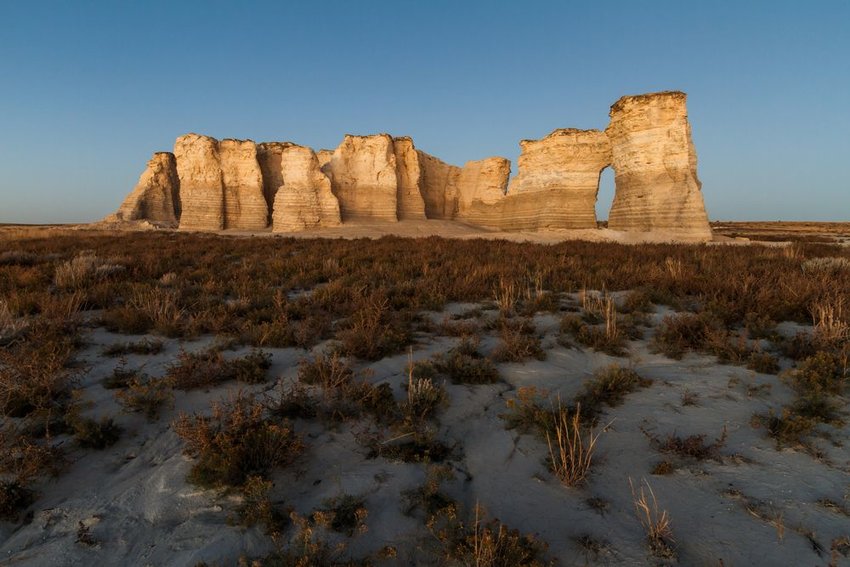 Travel along I-70, the main stretch of highway that cuts directly through Kansas from west to east, which is also known as the Prairie Trail Scenic Byway. This trip will dispel any notions of Kansas being flat and boring, and introduce you to all the spectacular scenery the state has to offer. One of the first stops through this boundless landscape is Monument Rocks National Natural Landmark. Here you'll find unique chalk formations where 80-million-year-old fossils have been uncovered. Further east along I-70 is Mushroom Rock State Park, which is aptly named for its oddly-shaped sandstone formations.
Road Trip Highlights: Stop in Canton to take a tour of the 2,800-acre Maxwell Wildlife Refuge to view local elk, bison, birds, and native plants. The tram ride through the prairie gives guests a true taste of wild Kansas.
Kentucky – Bourbon Trail‌‌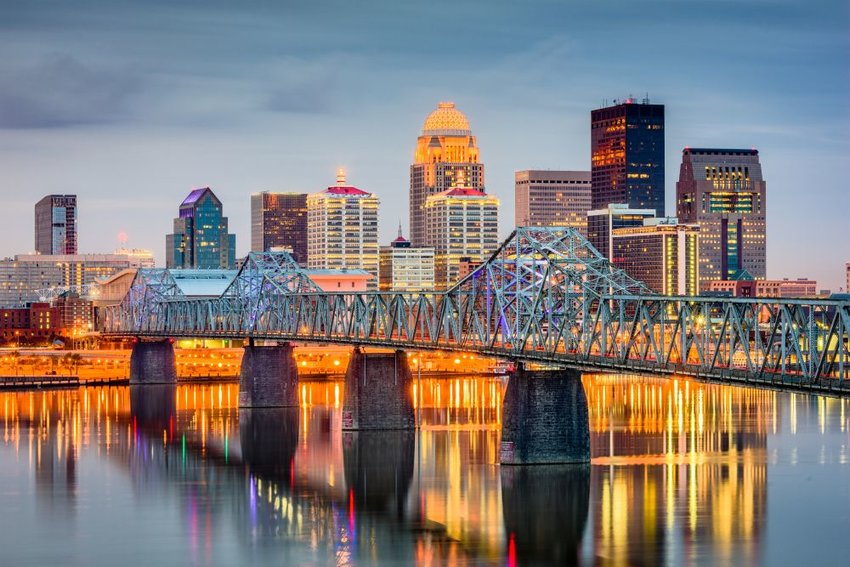 Take the ultimate Kentucky Bourbon Trail road trip to see the most notable distilleries in the bluegrass region. Even if you aren't a whiskey drinker, this route also features some of the best attractions of Kentucky. Start in Louisville, Kentucky's largest city, and home of the Kentucky Derby. Visit favorite distilleries like Angel's Envy and Rabbit Hole, while sampling and learning the history of the trade. Continue southwest to Owensboro, a small city on the Indiana state border. Just remember, if you plan on sampling the alcohol, designate a sober driver or plan on staying the night in a nearby inn or hotel.
Road Trip Highlights: Take a tour through one of the best-selling bourbon brands in the world at Jim Beam American Stillhouse in Clermont. With a recipe dating back to the 1800s, you'll learn the history of this successful company and sample some of their best products.
Louisiana – New Orleans to Lake Charles via I-10‌‌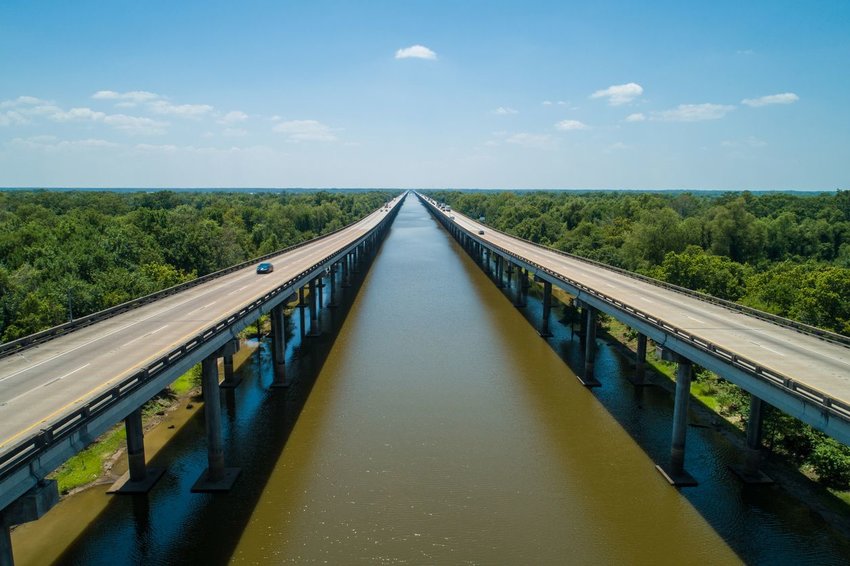 Louisiana is a melting pot of French, African, and American influences due to its creole and cajun cuisine and culture. See this in action with a scenic drive along I-10 from New Orleans to Lake Charles. Spend some time in New Orleans to start your trip. Although Bourbon Street is fun, there are plenty of other things to do and see around town such as Audubon Park and Magazine Street. Continue to Lafeyette, the heart of cajun country, for some unforgettable homestyle cuisine. At your final destination, you'll find Lake Charles to be a lively city home to festivals, casinos, and rhythm and blues music.
Road Trip Highlights: Although each Louisiana city is enchanting, the landscapes are just as scenic. Be sure to stop along the Atchafalaya Basin, the largest marsh and bayou system in the country.
Maine – Bold Coast Scenic Byway‌‌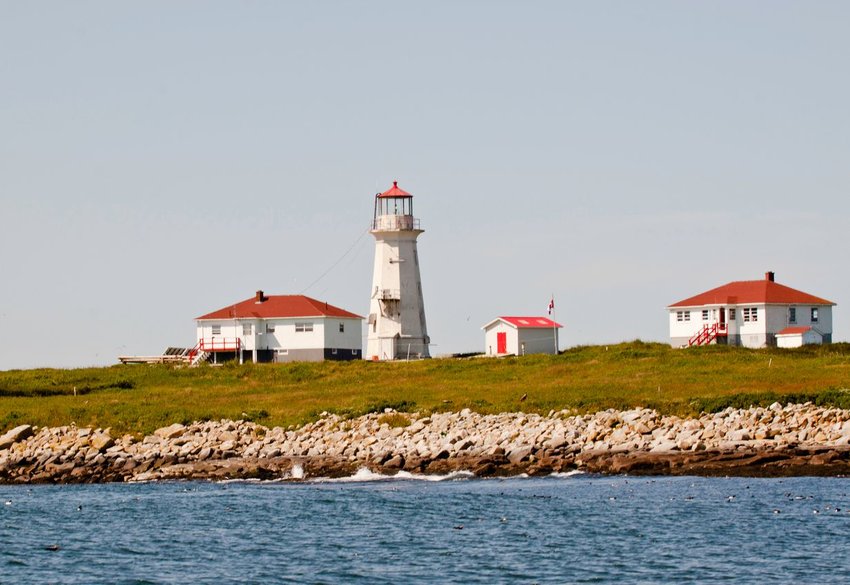 Take the road less traveled and experience the untouched Maine wilderness. Traverse the Bold Coast Scenic Byway, a 125-mile route near the border of New Brunswick, Canada. From Milbridge, watch the rugged coastal cliffs pass by as you visit active fishing harbors and historic towns. Parts of the highway stretch inland, where you'll experience farmland, blueberry fields, marshes, and lakes. Continue northeast until you reach Lubec, the easternmost point in the United States.
Road Trip Highlights: Stop in the charming town of Machias for delicious blueberries and a history lesson. Not only is this town known for its Wild Blueberry Festival every August, but it was also the location of the first naval battle of the American Revolution.
Maryland – Blue Crab Scenic Byway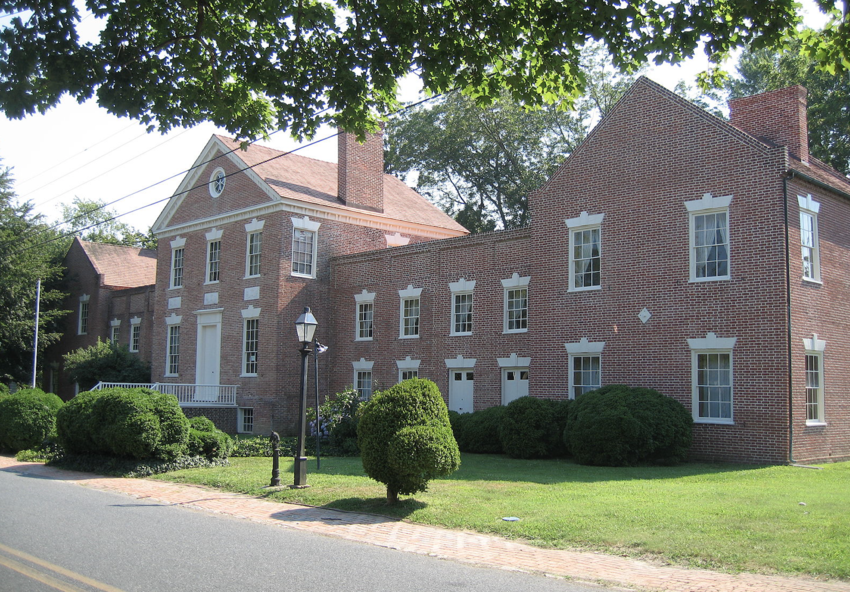 In an area known as "Tidewater Maryland," you'll find a remarkable amount of rivers, wetlands, marshes, coves, and beaches and the best way to discover them is by taking the Blue Crab Scenic Byway. Located between the Atlantic Ocean and Chesapeake Bay, this 210-mile journey links quaint, coastal villages such as Salisbury and Princess Anne for an imperfect loop. Don't forget to try fresh-caught crab along the way.
Road Trip Highlights: See the 200-year-old neoclassical Teackle Mansion in Princess Anne and be sure to stop in Crisfield, a town famous for the Crab Derby.
Massachusetts – Essex Coastal Scenic Byway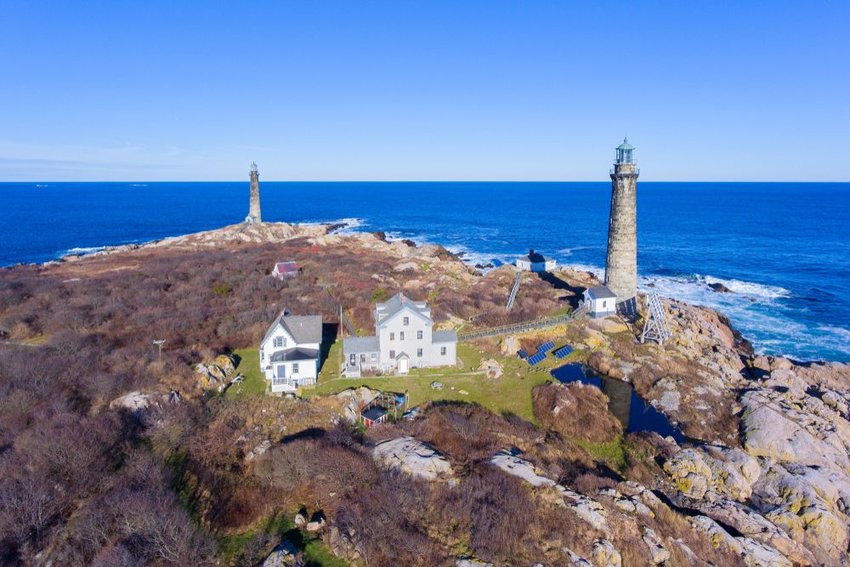 Drive along the rocky New England coastline to explore Cape Ann and the charming fishing villages along the Essex Coastal Scenic Byway. Travel from Newburyport to Rockport, where you can explore art galleries, amazing seafood restaurants, and charming shops near the harbor in Rockport Cultural District. Then head south to Salem, taking in the seaside views and lighthouses dotted along the coast. It's the perfect refreshing road trip for when you need to relax and clear your head.
Road Trip Highlights: Stop in Gloucester, Massachusetts for a whale-watching tour to catch sight of humpback and and blue whales.
Michigan – Lake Michigan via State Route 31‌‌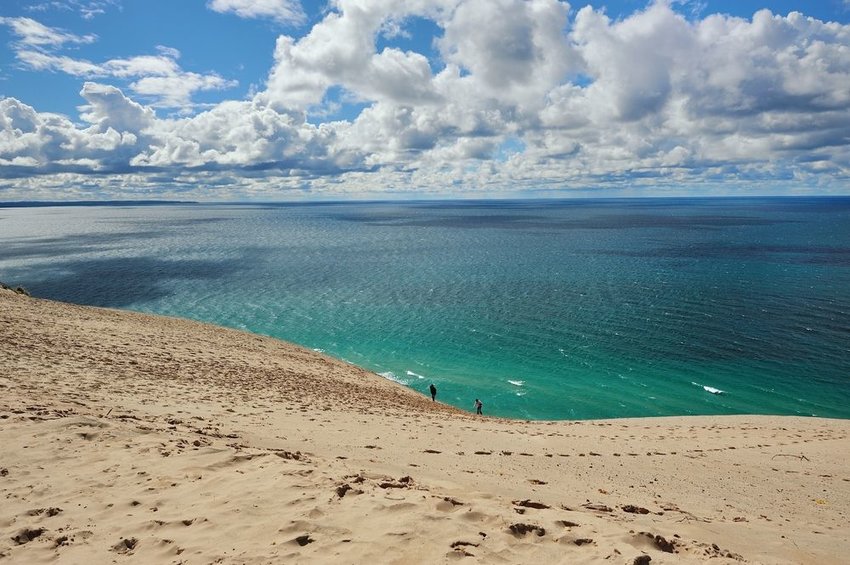 Appreciate the wonder of Lake Michigan, the third largest of the five Great Lakes, from the coast of the Lower Peninsula of Michigan. Starting in Grand Rapids, take Route 31 for 175 miles towards Sleeping Bear Dunes National Lakeshore, where you can see massive sand dunes tower 450 feet above the waters of Lake Michigan. Expansive lake views dominate this trip as you travel north to the Straits of Mackinac — the scenic waterway between the Upper and Lower Peninsulas. On the other side of the famed Mackinac bridge are protected parks with abundant hiking, camping, and fishing.
Road Trip Highlights:  If you have time, take the ferry to Mackinac Island to experience a picturesque island town completely free of cars and chain businesses.
Minnesota – Minneapolis to the Canadian Border‌‌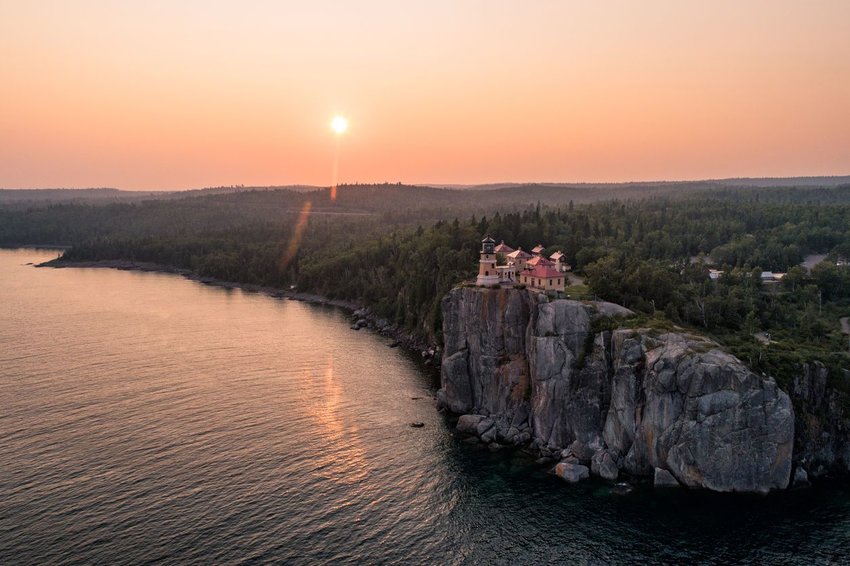 After enjoying the cultural landmarks of Minneapolis, hop in the car and head north towards Duluth. The latter half of this journey hugs the coast of Lake Superior, the largest of the Great Lakes. Littered with state forests and parks, mountains, and lodges, this quiet drive up holds something new around every turn. Grand Portage is the last U.S. city you will reach before the Canadian border.
Road Trip Highlights: Visit Split Rock Lighthouse, precariously perched on a rocky cliff. Take a tour of the historic landmark, dating back to the 1920s, or stay overnight in a cabin overlooking the lake at Split Rock Lighthouse State Park.
Mississippi – Jackson to Gulf Coast‌‌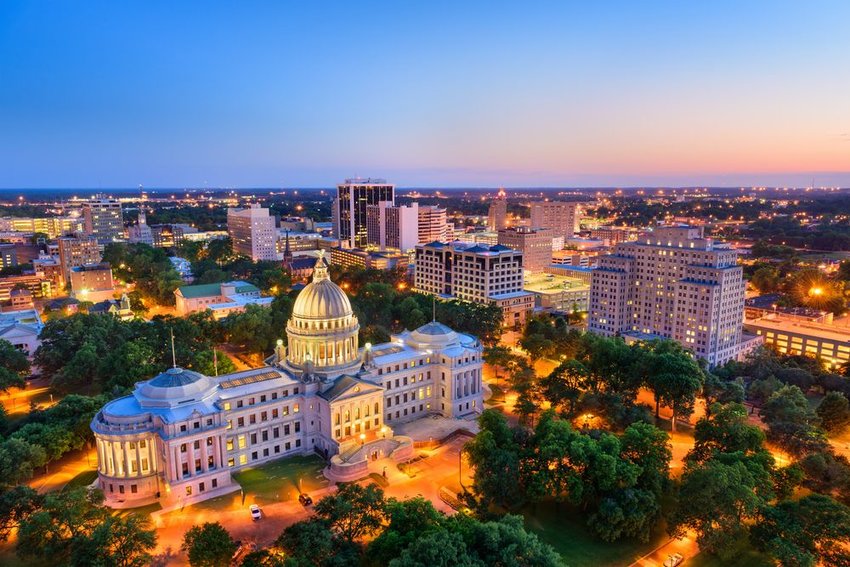 Spend some time in the Deep South as you traverse from capital city Jackson all the way to Mississippi's Gulf Coast beaches. Highlights of Jackson include the Mississippi Freedom Trail, the Mississippi Museum of Natural Science, and LeFleur's Bluff State Park. Head south through the rural countryside and marshes, stopping along at small towns to learn more about the Civil Rights Movement and to try some delicious Southern dishes. Cruise Route 49 until Gulfport, then head over to the resort city of Biloxi on the Mississippi Sound for a little post-road-trip R&R.
Road Trip Highlights: Sometimes called the "Las Vegas of the Gulf Coast," Biloxi is worth a visit. There, you'll find nine casinos, ample dining, and nightlife. Besides nightlife, Biloxi features pristine white sand beaches.
Missouri – Big City Tour‌‌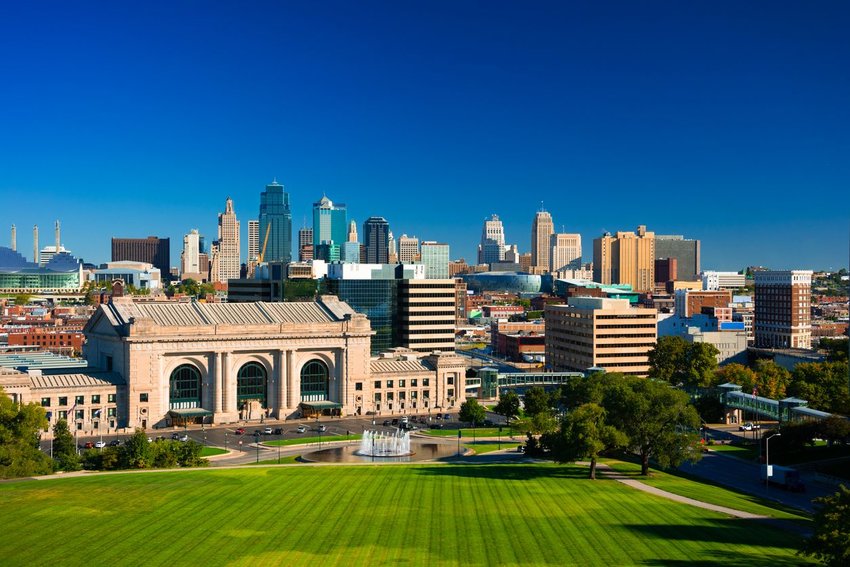 See what makes Missouri great by visiting its three largest cities — Kansas City, Springfield, and St. Louis — all in one trip. Start in Kansas City in western Missouri, which is known for its barbecue, jazz, and beautiful downtown fountains. Springfield, Missouri's third-largest city, is less than 200 miles south of Kansas City and is a great place to visit museums and city parks. Continue northeast for 200 miles to St. Louis, home to the iconic Gateway Arch on the Mississippi River. Breweries, art museums, blues music, delicious food, and botanical gardens are just a few things to enjoy during your stay.
Road Trip Highlights: Many know of the iconic Gateway Arch in St. Louis, but few know of its detailed history. After taking pictures at the arch, stop at the Gateway Arch National Park Museum to gain a better understanding of what this arch means to St. Louis.
Montana – The Road to Big Sky Country‌‌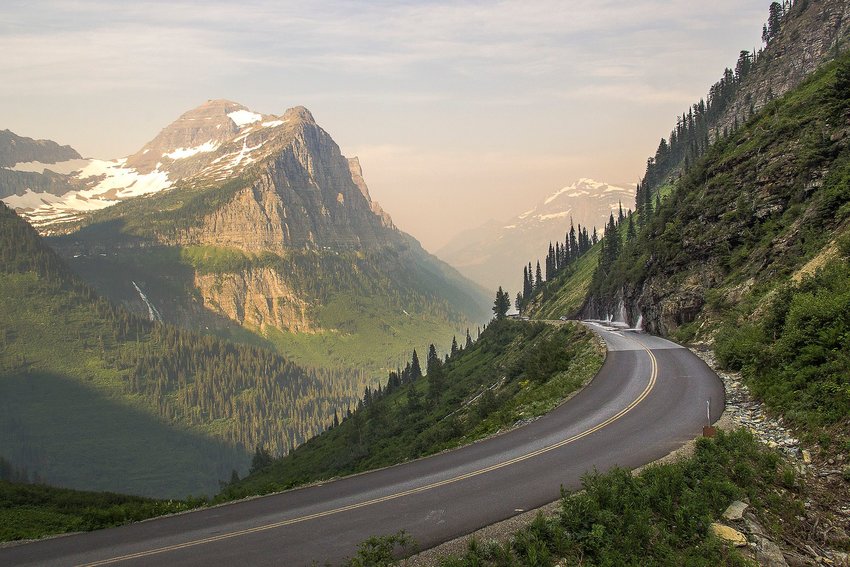 Enjoy the wide-open spaces of Montana and learn why the state is known as "Big Sky Country." Start in Billings, a town full of western heritage on the Yellowstone River. Travel west on I-90, through winding roads as you transition from the Great Plains to the foothills of the Rocky Mountains. Once you reach Missoula, take the scenic road and travel north up Route 93 — passing through the Flathead Indian Reservation. Continuing on, you'll find Kootenai National Forest to your west and Glacier National Park to your east. Both feature fantastic trails, campsites, and sweeping views.
Road Trip Highlights: Glacier National Park is must-see terrain on the Canadian border in Montana. Enjoy historic chalets and untouched wilderness, then travel along the famous Going-to-the-Sun Road for even more photo opportunities.
Nebraska – Oregon Trail Route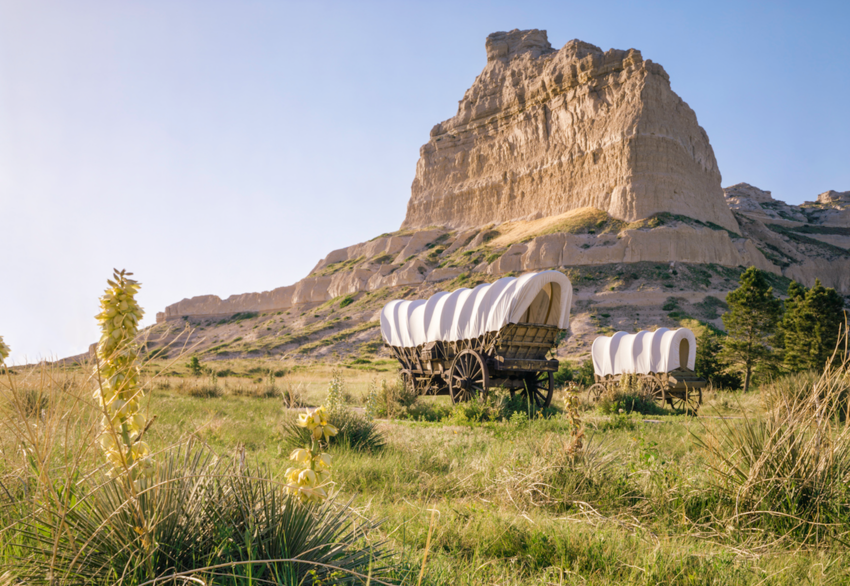 You'll feel as if you've stepped back in time when exploring the Oregon National Historic Trail. Though the route passes through six states, its Nebraska leg is one of the most iconic and features several protected historic locations including California Hill and Fort Kearny State Historical Park. Explore landmarks that travelers used as they crossed the country like the Courthouse and Jail Rocks — massive clay and sandstone rock formations that jut out from the countryside. Enjoy a sunset over these unique sandstone rock formations as you make your way through the state.
Road Trip Highlights: Scotts Bluff National Monument is a must-see landmark on this road trip. This 3,000-acre park is home to remnants of the historic trail and picturesque rock formations.
Nevada – Las Vegas to Lake Tahoe‌‌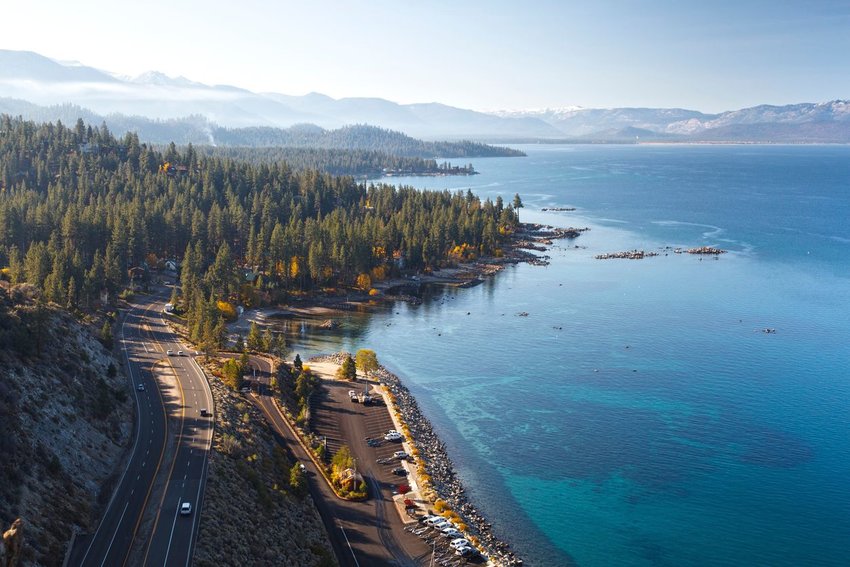 Kick off your Nevadan road trip in Las Vegas with all the classics: shows, casinos, world-class resorts, and so much more. Then, leave Sin City behind to travel northwest along Route 95 for about 430 miles through vast desert landscapes. Pull over to stretch your legs and enjoy roadside attractions like the International Car Forest in the tiny ghost town of Goldfield. You'll eventually reach Carson City, the gateway city to the Nevadan side of Lake Tahoe. Here you'll end your journey in style, relaxing along the beach and or taking to the ski resorts in style.
Road Trip Highlights: Consider stopping at Incline Village and Crystal Bay at the northern end of Lake Tahoe on the Nevada side. Visitors love this spot because of its never-ending list of activities including water and snow sports, shopping, casinos, and restaurants.
New Hampshire – From Canada to the Atlantic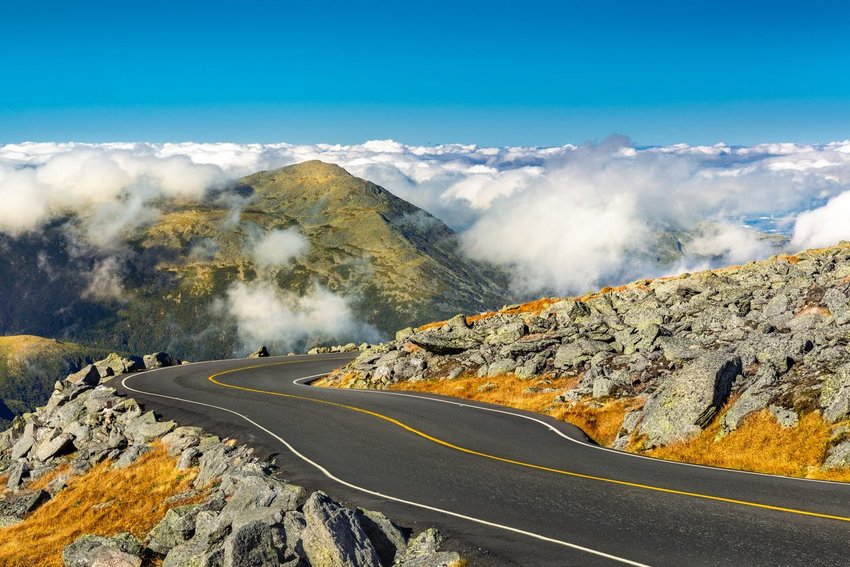 You can travel the entirety of New Hampshire from north to south in as little as three hours making this a quick yet enjoyable road trip. Start in Pittsburg near the Canadian border and travel south to the shores of Hampton Beach. On your way down Route 3, stop at state parks to get some fresh air and enjoy the state's forested peaks. You'll also pass through Concord, the state capital, and quaint mountain towns on your way to the rocky shores of the Atlantic Ocean.
Road Trip Highlights: Visit White Mountain National Forest and drive along the Kancamagus Scenic Highway, a 35-mile stretch featuring classic New England views. Fall is especially beautiful when foliage decorates the landscape in fiery hues.
New Jersey – Atlantic City to Cape May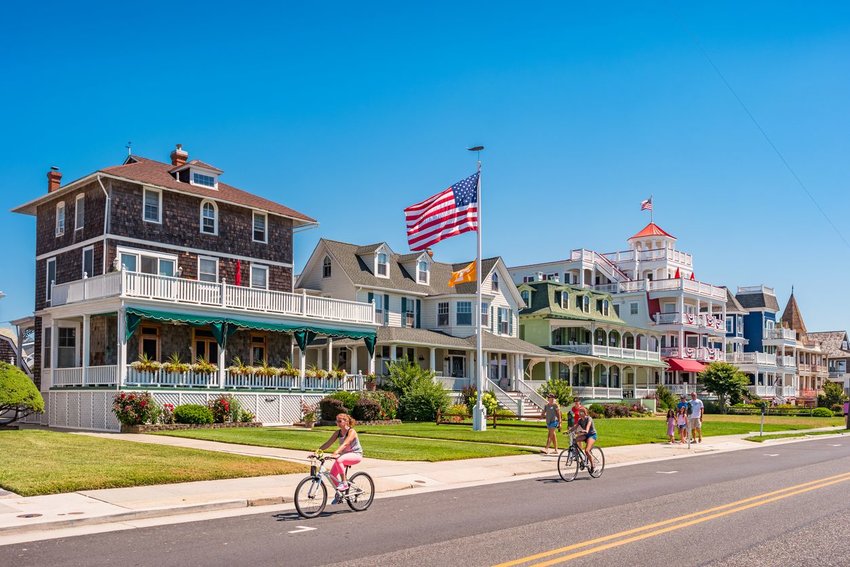 A traditional Jersey Shore road trip can be just the ticket for some summertime fun. Delight in the Jersey Shore communities, from nightlife in Atlantic City to the coastal charm of Cape May. Start in resort-filled Atlantic City for gambling and nightlife before traveling south to iconic Ocean City, the location that most locals call the true Jersey Shore. Further south you'll find Sea Isle City and Cape May — both are idyllic seaside retreats. Dip your toes in the water, grab some ice cream, and soak up a little sunshine.  
Road Trip Highlights: Stop at the Ocean City Boardwalk for some family-friendly fun. Go for a ferris wheel ride at Gillian's Wonderland Pier or walk to Playland's Castaway Cove for more amusement rides.
New Mexico – Santa Fe to White Sands National Monument‌‌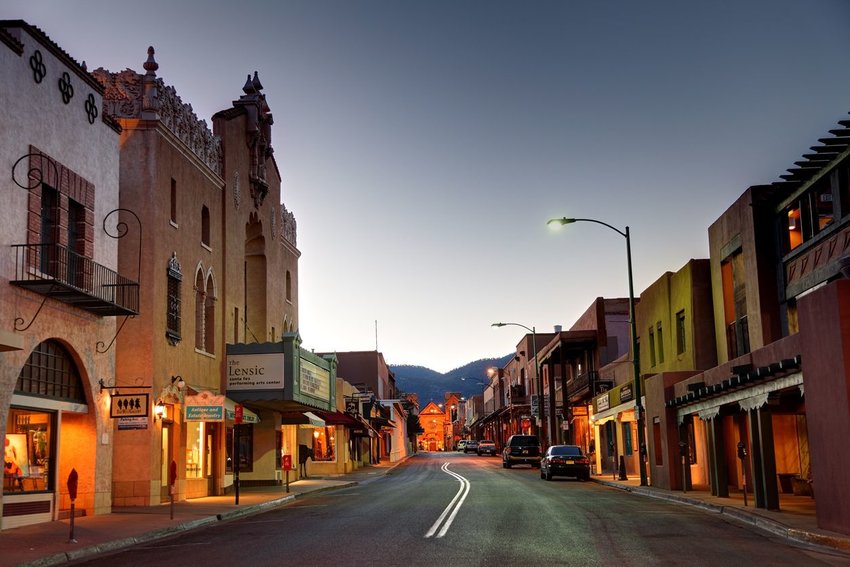 Plenty of adventures are to be had in this southwestern state. Travel along I-25 from Santa Fe in the north to White Sands National Monument in the south to hit all of the essential New Mexican stops. Along the way, admire outstanding Pueblo-style architecture, indulge in spicy Mexican food, and marvel at the state's stunning natural landscapes. Spend some time in Old Town Albuquerque, which was founded back in 1706 as a Spanish colony. Continue south through Sevilleta National Wildlife Refuge or Gila National Forest to see New Mexico's diverse natural terrain, ranging from deserts and prairies to forested mountains and waterfalls.
Road Trip Highlights: White Sands National Monument in the Chihuahuan Desert offers unparalleled beauty in southern New Mexico. The dramatic views of the expansive white gypsum dunes are unforgettable.
New York – Finger Lakes Tour‌‌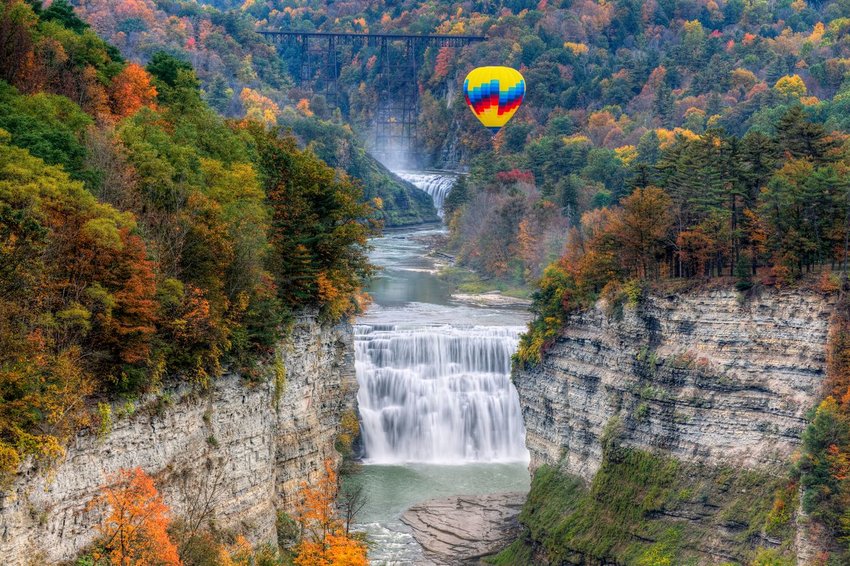 The Finger Lakes Region of Upstate New York boasts some of the finest lake views in the northeastern United States. This family-friendly region has something for everyone, from amusement parks to winery tours. Cruise along the winding roads from Rochester to Syracuse, bypassing the 11 lakes that make up the area. Each lake has its own unique set of attractions such as the Cayuga Lake Wine Trail or the Canandaigua Lake Boat Cruise.
Road Trip Highlights: Visit Letchworth State Park, which was voted USA Today's "Best Attraction in New York State" in 2017 for its whitewater rafting and hot air balloon rides.
North Carolina – Blue Ridge Parkway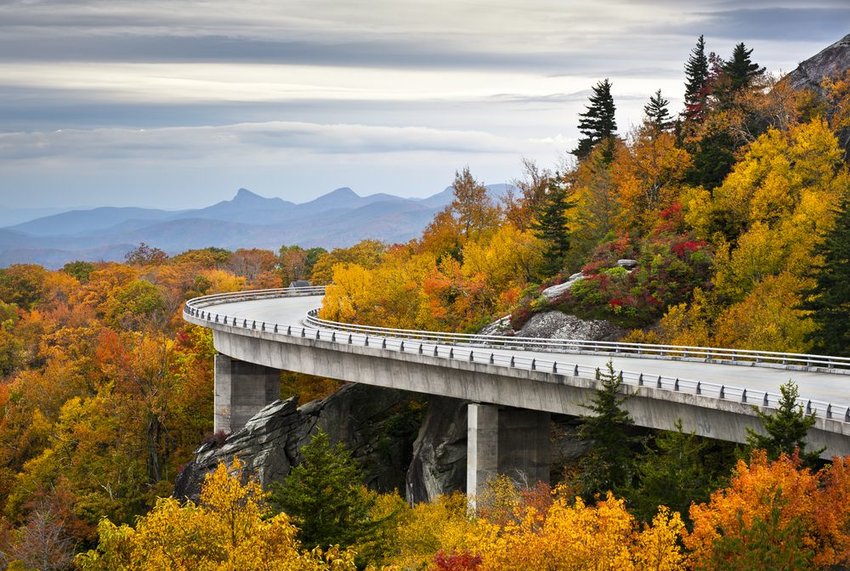 Immerse yourself in Appalachian beauty as you wind through North Carolina along the Blue Ridge Parkway. Although the entire journey is 469 miles and stretches through neighboring states in the region, the North Carolina leg is especially stunning. This leisurely mountain road is dotted with endless vistas and overlooks that make it one of the best ways to experience what some call "America's Favorite Drive."
Road Trip Highlights: Along the parkway, you'll get to discover some of the world's oldest mountains including Mount Mitchell, the highest peak in the eastern United States. The Linville Gorge is also located along the Blue Ridge Parkway and is the deepest gorge east of the Grand Canyon.
North Dakota – Fargo to Theodore Roosevelt National Park‌‌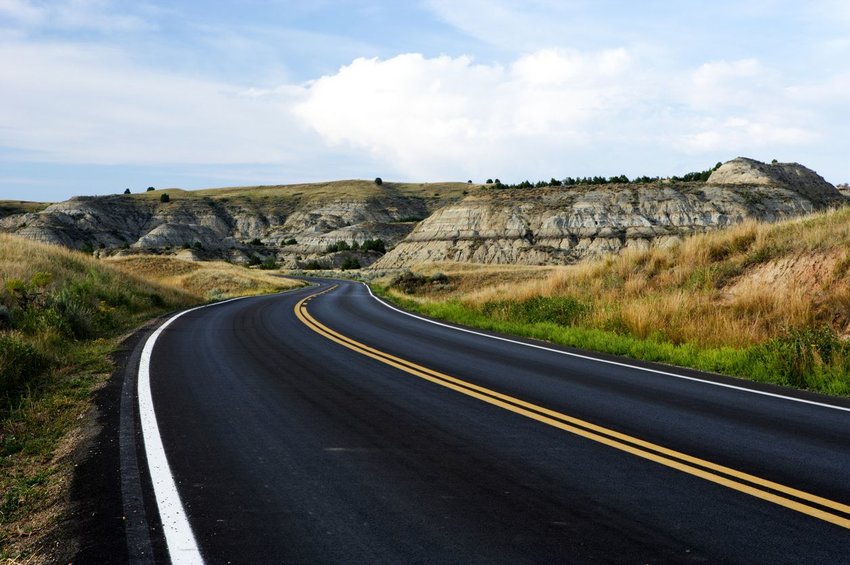 Take an authentic American road trip through North Dakota — a western state that boasts eclectic roadside attractions and a serene national park at the edge of the Badlands. Start in Fargo and take I-94 directly through the center of North Dakota, before stopping in the capital city of Bismarck. Continue until you reach Theodore Roosevelt National Park on the western border of the state. Throughout your journey, you'll find quirky roadside attractions such as the National Buffalo Museum and the Frontier Village.
Road Trip Highlights: Visit the charming town of Medora, just off of I-94, before entering Theodore Roosevelt National Park. Home to a variety of wildlife to encounter, take the Scenic Loop Drive for easy access to overlooks and trails.
Ohio – Ohio Waterfalls Route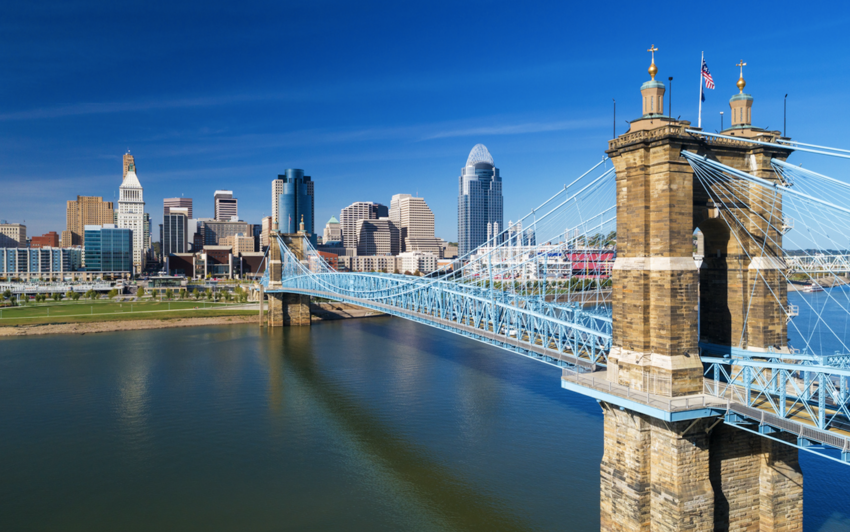 Ohio is full of stunning waterfalls just waiting to be discovered by road trippers. Embark on a journey to chase waterfalls across the state, from Columbus to Cuyahoga Valley National Park. Spot urban waterfalls that are an easy walk and stunning natural springs that require a more extensive hike. Map out your own journey to check waterfalls off you list, or follow this pre-mapped route which takes around 10 hours.
Road Trip Highlights: The 65-foot Brandywine Falls are perhaps the most famous of Ohio's waterfalls, and can be found in Cuyahoga Valley National Park, Ohio's only national park.
Oklahoma – Talimena National Scenic Byway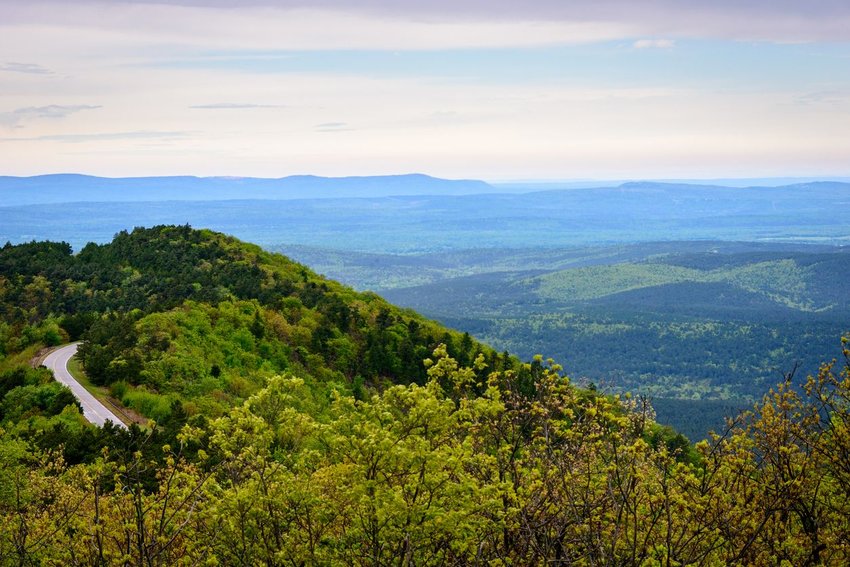 While most visitors are drawn to Oklahoma City, tourists rarely venture outside city limits. But they're missing out! Winding 54 miles along Rich Mountain and Winding Stair Mountain in Ouachita National Forest, the Talimena National Scenic Byway is home to stunning valleys and historic towns worthy of your time and attention. Though Oklahoma is considered a relatively flat state, you'll find rolling hills and scenic overlooks along this route.
Road Trip Highlights: Stop in Broken Bow, Oklahoma and visit nearby Beavers Bend State Park for canoeing, bird-watching, camping, horseback riding, and other outdoor activities. With 180 miles of shoreline, you'll never get bored.
Oregon – Historic Columbia River Highway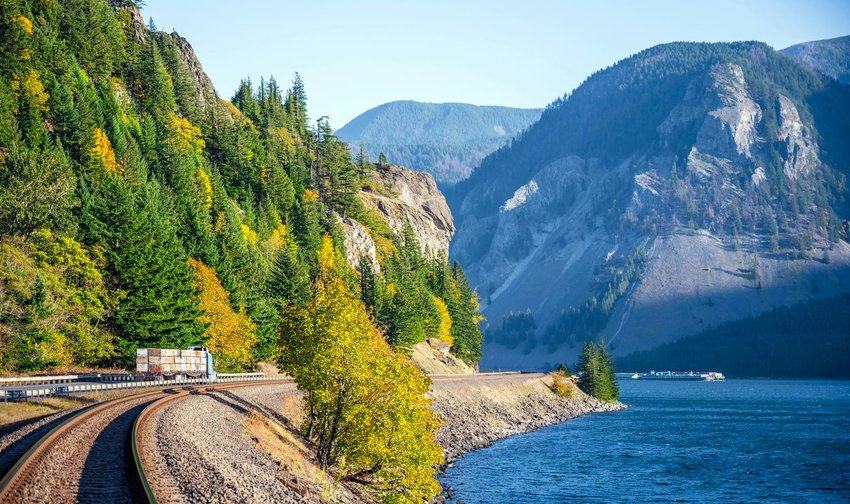 Adventurous travelers in search of the towering trees that make the Pacific Northwest famous should make their way to Oregon. Start 13 miles east of Portland on I-84 for the road trip of a lifetime along the Historic Columbia River Highway. This 70-mile highway runs through the Columbia River Gorge, home to the famous Multnomah Falls. The lush, green fir trees and ferns are enough to write home about, and you while you can see everything from inside the car you'll want to pull over to breath in that tranquil air for yourself.    
Road Trip Highlights: Wahkeena Falls, located just 30 miles east of Portland, is well worth the stop. This 242-foot waterfall is surrounded by hiking trails that extend from the overlook parking lot to Lemmons Viewpoint for a 1.4-mile hike.
Pennsylvania – The Big 4‌‌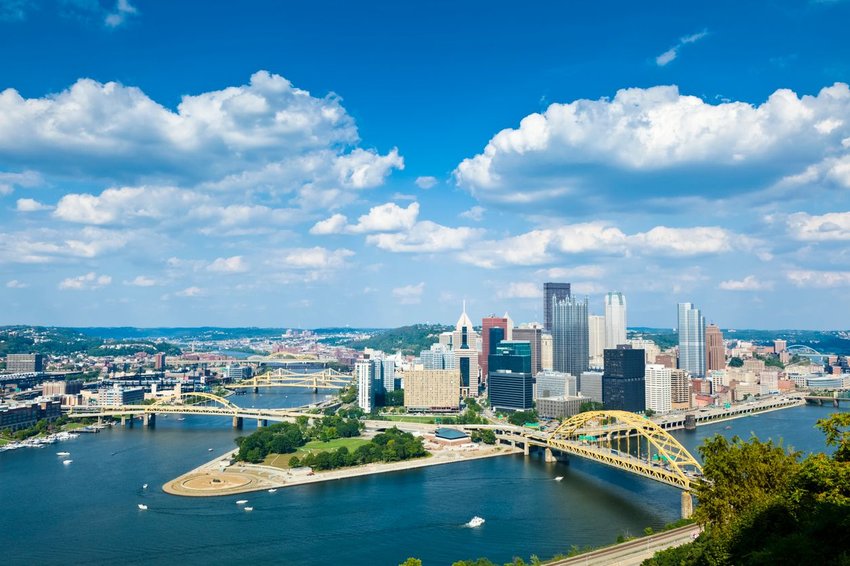 While Pennsylvania is often overlooked, it's home to some fantastic major cities. Visit the four largest cities in the state — starting in the southeastern corner in Philadelphia. Home to rich American history, Philadelphia is home to the Liberty Bell and Philadelphia City Hall and The Philadelphia Museum of Art, which includes the famous "Rocky Steps." The state capital of Harrisburg is 100 miles west. Stop at the National Civil War Museum, or for chocolate lovers, Hershey Park. Head further west until you reach Pittsburgh, the city of bridges. Boasting nearly 450 bridges, this city is home to lively arts, culture, and food scenes. End your trip by heading north of Pittsburgh to Erie, the fourth largest city in the state. Here, you can enjoy the best sunset you've ever seen on the shores of Lake Erie.
Road Trip Highlights: Visit Presque Isle State Park in Erie for coastal fun at Pennsylvania's only "seashore." This 3,200-acre protected peninsula is home to a high concentration of the state's endangered, threatened, and rare species — making it a perfect spot for nature lovers.
Rhode Island – Providence to Newport Mansions Loop‌‌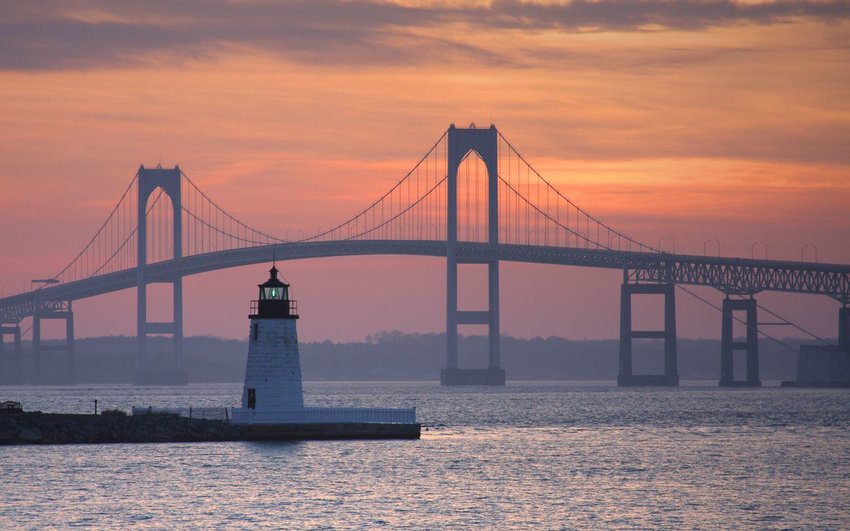 Known for its colonial-era towns and Atlantic beaches, Rhode Island is the perfect place for a seaside road trip. From Providence, the historic capital city, take a drive south and stop in coastal communities along the way. Enjoy a peaceful lunch along the beach as sailboats dot the shimmering waters. Soon you'll reach Newport, which is home to impressive mansions from the Gilded Age. Your journey south will end at Narragansett Bay by the Castle Hill Lighthouse — a granite lighthouse built in the late 1800s.
Road Trip Highlights: Spend some time in Newport exploring stunning mansions from the Gilded Age. As a summer home for the Vanderbilt family, this estate is worth stopping for a tour. Cruise along Bellevue Avenue to see the rest of the mansions in all their glory.
South Carolina – Charleston to Hilton Head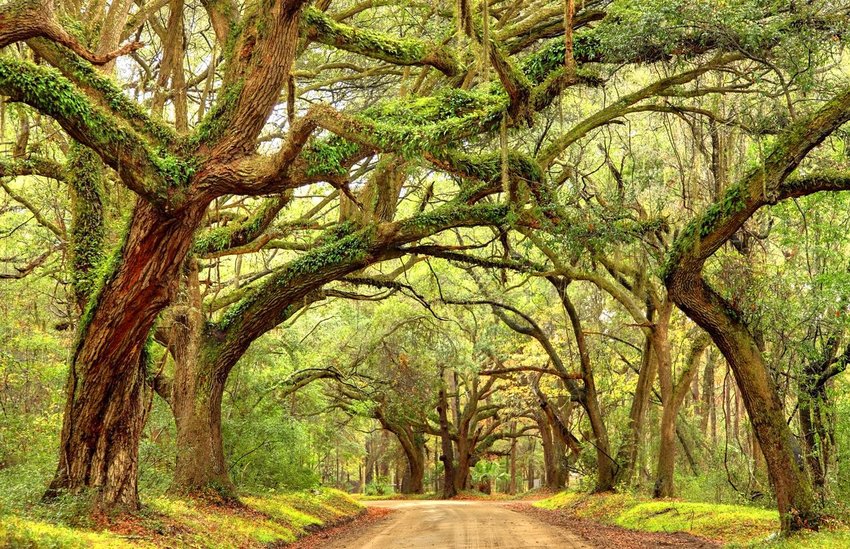 Slow down to take in the sights with a Lowcountry drive along the South Carolinian coast. The region, known for its strong cultural and historical roots, boasts Spanish moss-laden oak trees, exceptional cuisine, and Southern charm to boot. Significant stops on this route include Charleston, the port city with cobblestone streets, and Beaufort, known for its antebellum missions and historic district. Hilton Head Island is often considered the southern cut-off point in the Lowcountry region, so make sure you head in that direction to get the full experience. Enjoy some time at the quiet, expansive beaches in the area, while taking in the cool breeze and sweet smell of seagrass.
Road Trip Highlights: Take a detour 30 minutes north of downtown Charleston to see Magnolia Plantation and Gardens, the most visited plantation in the state.
South Dakota – Highlights of I-90‌‌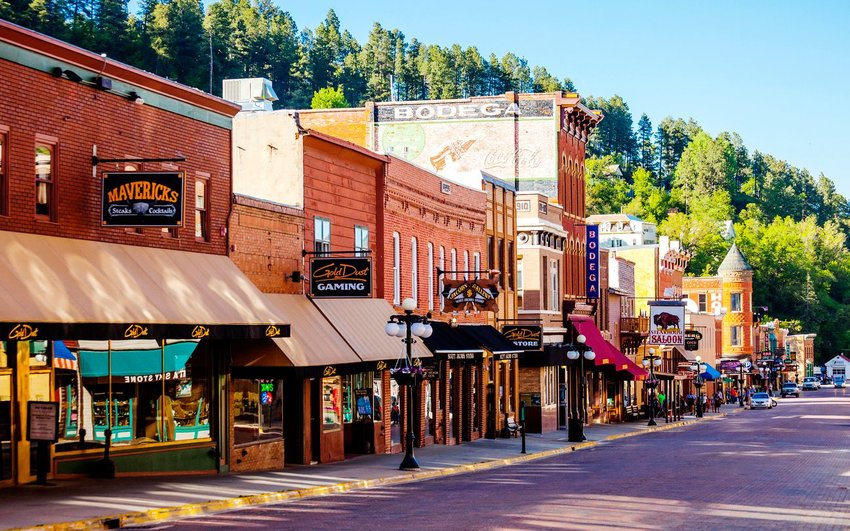 Take the nearly 400-mile stretch of I-90 through the entirety of southern South Dakota to enjoy the diversity of this underrated state's landscape. Begin in Deadwood, a classic Wild West city with Gold Rush roots. Rapid City is only a short drive east and is known as the gateway to Mount Rushmore, which lies just 20 miles south. Drive straight through Badlands National Park, admiring more than 244,000 acres of craggy terrain and prairies. Sioux Falls will greet you in the east, where you can end the trip observing the Big Sioux River tumble over the rocks in Falls Park.
Road Trip Highlights: Go back in time and experience the Wild West of the 1800s in the historic town of Deadwood. Located in the Black Hills of South Dakota, this quirky stop boasts gold mine tours, a dinner theater, a casino, and traditional old west saloons. See where the infamous "Buffalo Bill" used to stop for a drink.
Tennessee – Nashville to Gatlinburg‌‌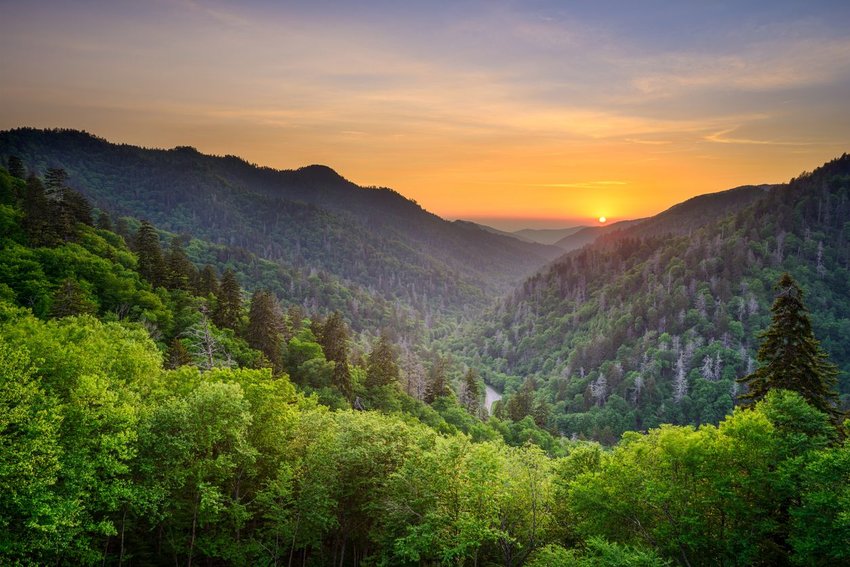 The bright lights and music of Nashville will send you off on your Tennessee journey in style. After the nightlife and excitement of the big city, slow down with a relaxing retreat to the mountains. From Nashville, head east on I-40 towards Gatlinburg near Great Smoky Mountain National Park. We recommend renting a cabin in Gatlinburg or Pigeon Forge, the home of Dollywood.
Road Trip Highlights: Before leaving Nashville, stop at The Gulch, an up-and-coming neighborhood between historic Music Row and downtown Nashville. You'll feel like a local here. Visit Two Old Hippies for shopping and live music, then head to the rooftop bar at L.A. Jackson for stunning city skyline views.
Texas – Willow City Loop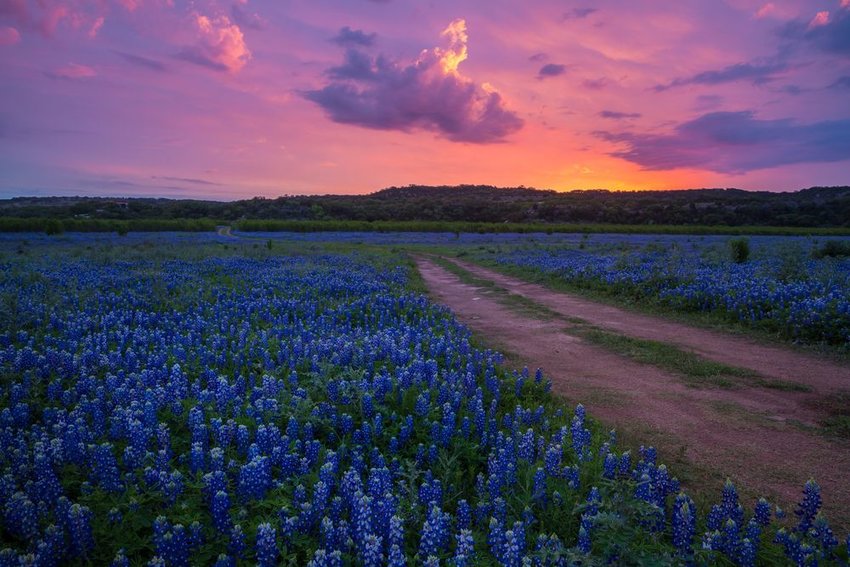 The Hill Country of Texas is an absolute dream. Although it's short, this historic, 13-mile scenic drive through the rolling countryside is the best place to spot Texan wildflowers such as bluebonnets, yellow and white daisies, Mexican poppies, sunflowers, and Indian paintbrush. The narrow road is only two lanes and runs from just outside Fredericksburg toward Llano, Texas. The Willow City Loop may not be on an out-of-towner's radar, so be sure to not miss it.
Road Trip Highlights: Stopping to smell the flowers is worth taking the drive, but the charming German town of Fredericksburg, Texas is also a great place to pass the time. Despite its proximity to big cities Austin and San Antonio, Fredericksburg has small town charm. Home to more than 40 wineries and tasting rooms, antique stores, and mom-and-pop restaurants, this quaint Texan town is a must-see highlight.
Utah – Moab to Kanab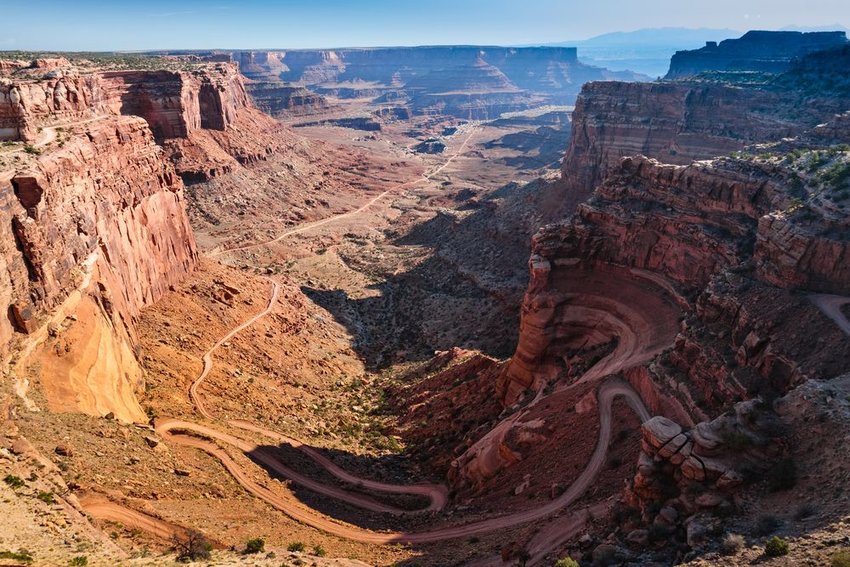 Want to see as many national parks as possible on one giant road trip? Utah might seem a little intimidating if you're unfamiliar with the desert terrain, but the trip from Moab in the east to Kanab in the south will make sure you don't miss out on those spectacular landscapes you've yet to explore. Red-rock formations galore and riveting red sunsets make this road trip one to remember for the rest of your life. Along the way, make plans to stop in Arches National Park, Zion National Park, Bryce Canyon National Park, Grand Staircase–Escalante National Monument, and the North Rim of the Grand Canyon.
Road Trip Highlights: If you find yourself a little dry driving through the arid Utah desert, stop off in Lake Powell. This reservoir on the Colorado River straddles the border between Utah and Arizona, and features plenty of opportunities for boating and jetskiing.
Vermont – Burlington Loop‌‌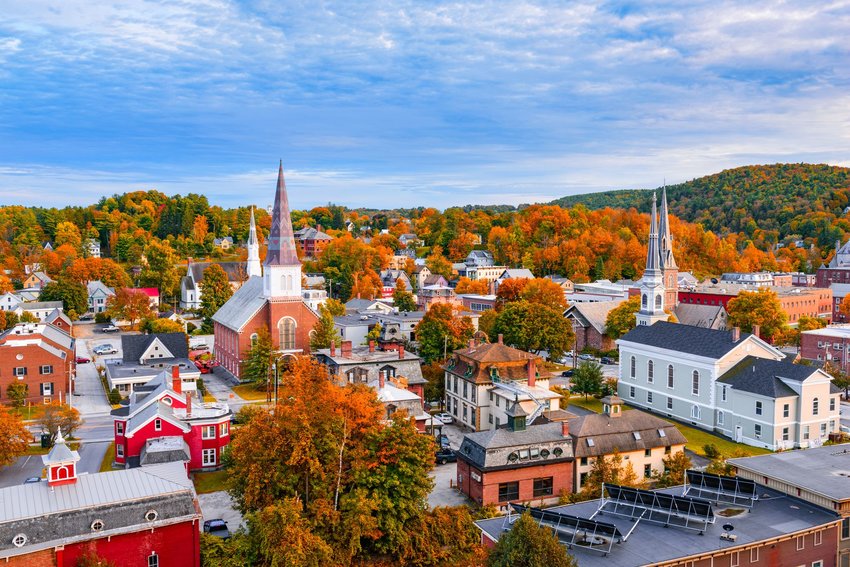 Vermont is home to some of the best road trip views in the country. Take a loop through northern Vermont to stop at two of the most populated cities in the state, Burlington and Montpelier. Start in Burlington, a vibrant city on the shores of Lake Champlain, known for its Church Street Marketplace and freshwater beaches. The small town of Vergennes is a short drive south, where you'll find Button Bay State Park. Heading east towards Montpelier on Route 17, enjoy a 50-mile stretch of charming countryside. The city of Montpelier is the smallest state capital in the country and it's home to just under 8,000 people. Take back roads on your return trip to Burlington and stop at Camel's Hump State Park, the third tallest mountain peak in the state.
Road Trip Highlights: Stop in the town of Waterbury for a tour of the Ben & Jerry's ice cream factory. Then, take a detour 10 minutes north to visit Cold Hollow Cider Mill, a charming spot with a bakery known for cider donuts.
Virginia – Shenandoah Valley Wine Trail‌‌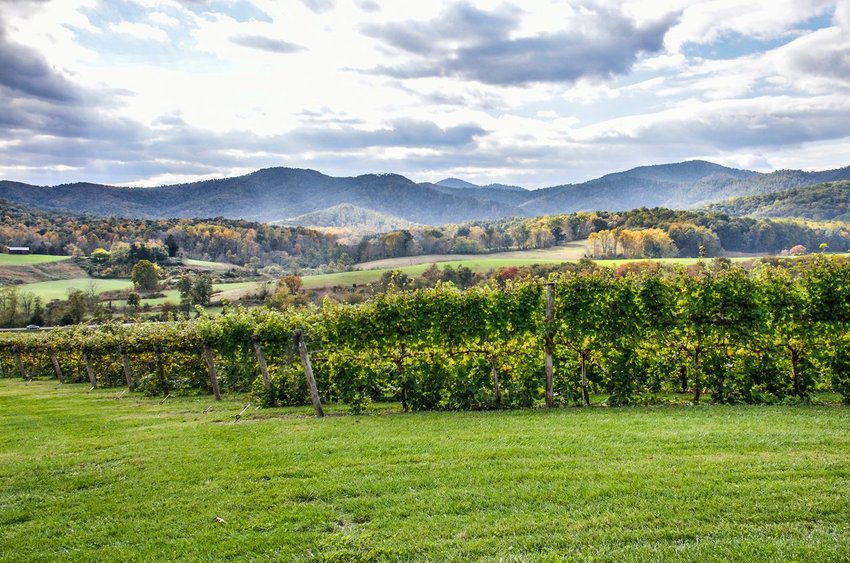 Did you know that Virginia comes in at number five on the list of the states with the most wineries? Couple this with the scenic Shenandoah Valley on the western side of the state, and you're in for a picturesque Wine Trail road trip. Enjoy the art of winemaking — a craft that has been around since the colonial era in Virginia. Barboursville Vineyards and Linden Vineyards are two premiere wineries to add to your list of stops. Some wineries are modern while some are more rustic, and many even have lodging, so that you don't need to worry about finding a safe ride home. Enjoy sunsets over the rolling hills and vineyards as you make your way through the countryside. Find the full list of wineries in the region here. Besides the wineries, the gorgeous views in the Shenandoah Valley are for everyone.
Road Trip Highlights: Veritas Vineyard and Winery should be at the top of your list for must-see stops during this tour. They take pride in their "European heritage meets Southern charm" atmosphere, while offering casual and fine dining options as well as charming accommodations at The Farmhouse.
Washington – Puget Sound on I-5‌‌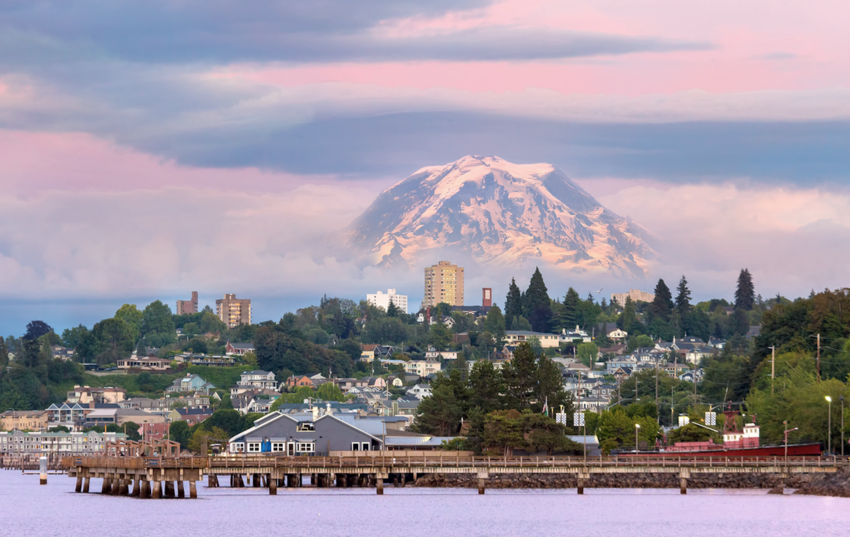 Chock-full of must-see locations, this route should be your first choice if you've never been on a road trip through Washington state. Take a journey along the shores of the Puget Sound on I-5 from Washington's southern border near Portland, Oregon all the way north to Bellingham, near Vancouver, Canada. Along the way, you'll stop in must-see cities such as Olympia, Tacoma, and Seattle. Take a detour further west to Whidbey Island, a rugged island on the Sound. For outdoor enthusiasts, Olympic National Park is also right next door.
Road Trip Highlights: Make a stop at Whidbey and Fidalgo Islands — both accessible by car via bridge or ferry. Travel across the iconic Deception Pass Bridge that connects the islands while enjoying the misty canyon views.
West Virginia – Wild, Wonderful Loop‌‌ From Morgantown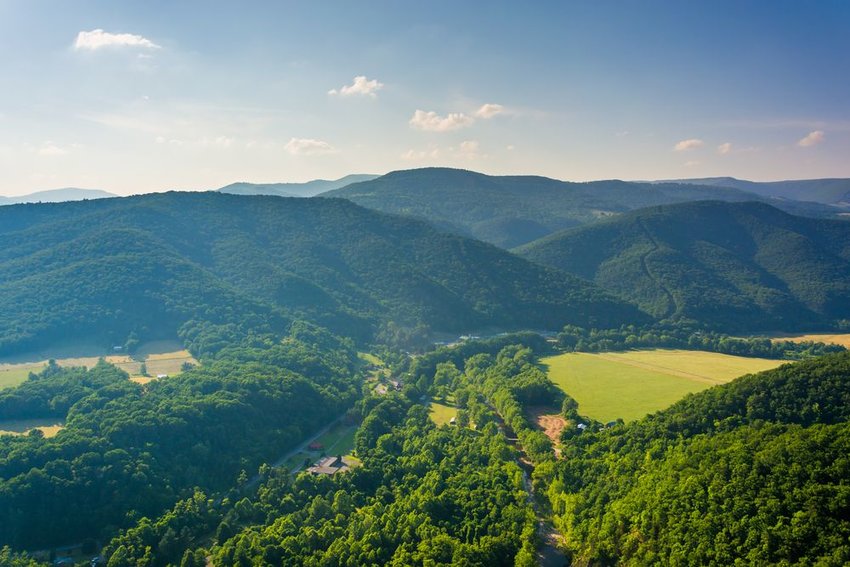 West Virginia is often underestimated. Home to exciting caverns, picturesque mountains, and rolling valleys, this scenic loop drive will show you the very best this state has to offer. Trek through the Appalachian Mountains on your drive through West Virginia starting in Morgantown — home of West Virginia University. Continue southeast towards the Monongahela National Forest, a 900,000-acre forested region known for its camping and skiing. Continue your journey west towards Charleston, the capital city of West Virginia with its stunning, gold-domed capitol building. Head northeast up I-79 to complete your loop to Morgantown.
Road Trip Highlights: In Lewisburg, take a detour to the Lost World Caverns, where you can descend 120 feet into the caves. No wonder the state's slogan is "Wild, Wonderful, West Virginia."
Wisconsin – Milwaukee to Madison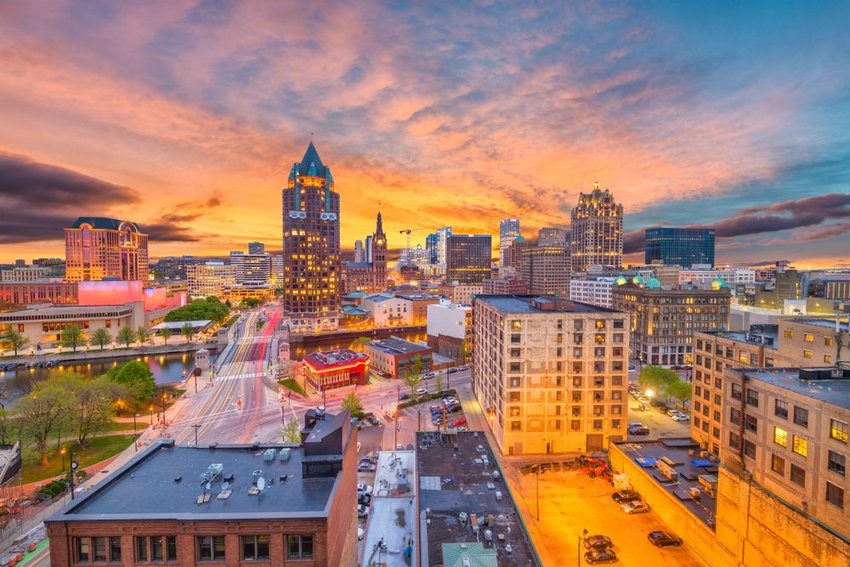 A fall foliage road trip through southern Wisconsin might not be an obvious choice — New England usually gets all the attention — but you'll be amazed at the beauty of the backroads in this midwestern state. Take a relaxed drive between the two largest cities in Wisconsin, with small-town stops along the way. Start in Milwaukee on the western shore of Lake Michigan, known for its breweries and Milwaukee Riverwalk District. Head southwest on rural back roads to Lake Geneva before heading northwest towards the capital city of Madison. Stretch your legs on the scenic Capital City State Trail along Lake Monona.
Road Trip Highlights: Stop at Lake Geneva where you'll find Big Foot Beach State Park, Yerkes Observatory, Black Pointe Estate and Gardens, and Fontana-on-Geneva-Lake, a charming lakeside village.
Wyoming – Beartooth Highway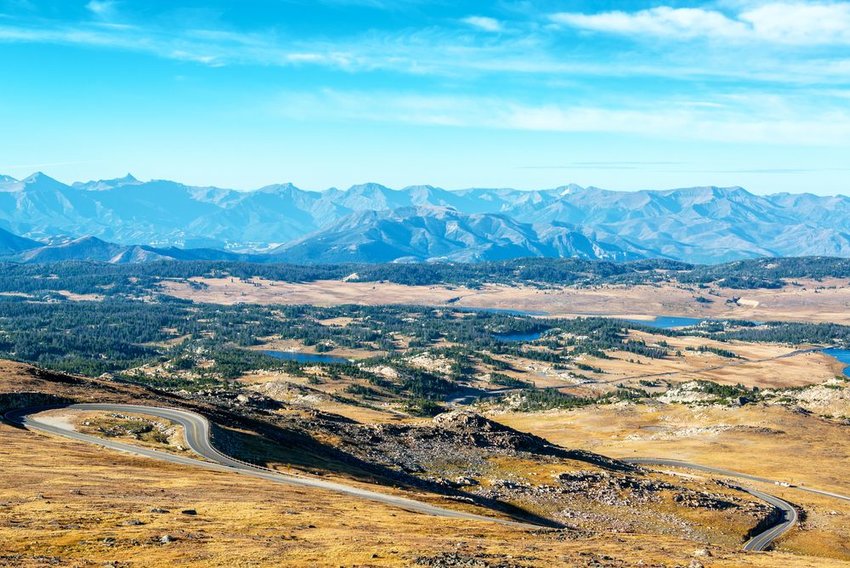 Wyoming is home to some of the most beautiful wild terrain in the country. Witness this stunning state in all its natural glory by driving Beartooth Highway. This 68-mile journey begins in southwest Montana, but travels through northwest Wyoming to the Northeast Entrance at Yellowstone National Park. Top attractions at this famous park include Mammoth Hot Springs, Steamboat Geyser, Old Faithful, and the Grand Canyon of the Yellowstone River. You've never seen rugged wilderness quite like this before.
Road Trip Highlights: This road trip is the perfect opportunity to enjoy swimming in natural hot springs in the region. Yellowstone National Park has a few areas where you can soak in the springs including Boiling River, Firehole River, Madison River, and the West Thumb Area. The John D. Rockefeller Parkway Hot Springs are also located just two miles south of Yellowstone.
Enjoy this article? Share it with a friend
All featured products and deals are selected independently and objectively by the author. The Discoverer may receive a share of sales via affiliate links in content.
Discover the World's Best Destinations, with your free weekly travel guide sent straight to your inbox.
Welcome to The Discoverer!
We are so excited to fill your inbox with discoveries from around the world! You can expect your first edition to arrive on Monday. Until then, feel free to check out our previous editions.