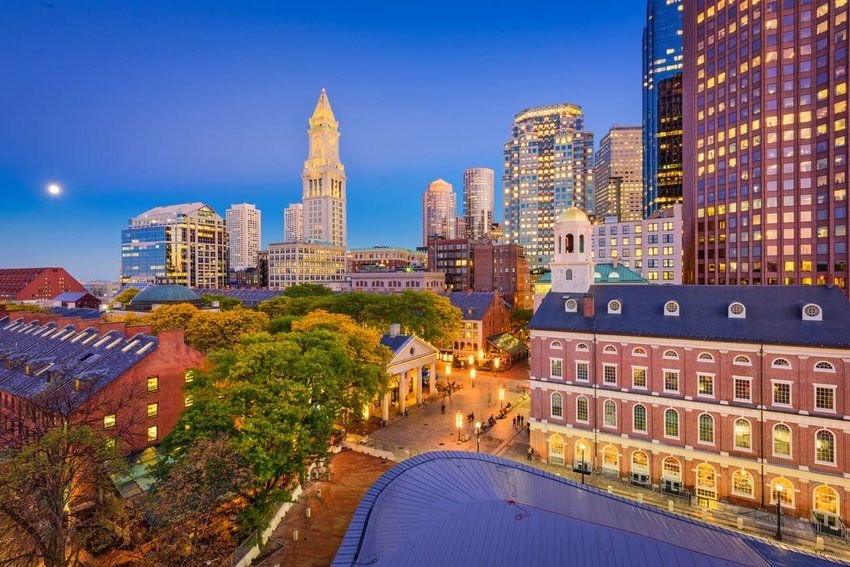 Best Boston Restaurants from Local Discoverers
As the birthplace of the American Revolution, it's easy to imagine that some of the greatest American cuisine can be found in Boston. Lobster rolls, New England clam chowder and steakhouses still reign supreme in this historic city, but don't let that fool you, Boston's culinary scene has reached new heights. Today, the city has moved beyond traditional New England classics to encompass everything from high-brow French to Asian street food and everything in between. And no one has their finger on the pulse of this shifting food scene better than Boston locals. Check out our list of Boston's best restaurant submitted by local discoverers.
O Ya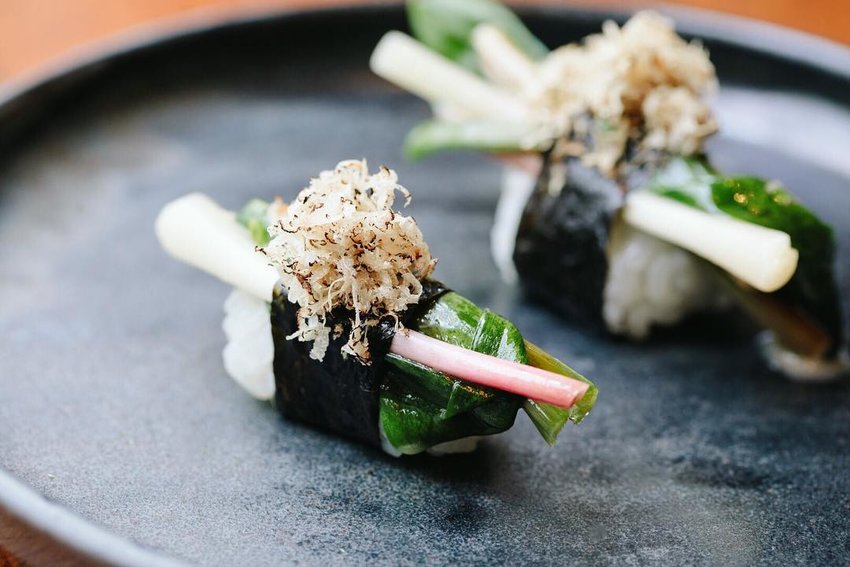 Photo by @o_ya
Kicking off our list of Boston's best is world-renowned sushi den, O Ya. With locations in Boston and NYC, O Ya has made its reputation as one of New England's greatest sushi restaurants through its consistent delivery of wildly creative and delicious Japanese cuisine. Conceived by Tim Cushman's culinary expertise, the menu here is a sushi lover's dream come true. But if you're the frugal type, this restaurant could be your worst nightmare as it's one of Boston's most pricey izakayas. But if you can afford it, O Ya is worth every cent. Bonus: It's The Discoverer Founder Nicholas's favorite local stop.
Quincy Market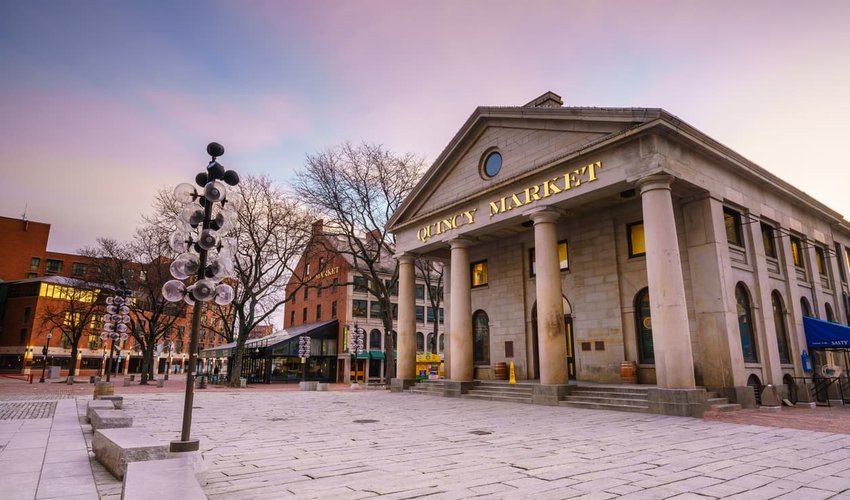 A Boston staple, Quincy Market cannot be missed while visiting Massachusetts' capital. Built in 1800 to accommodate the new residents of this flourishing city in their desires to get their shop on, Quincy Market quickly became the hot spot for local produce and meats. Quincy Market today stands as one of Boston's most popular tourist destinations - and for good reason. It's home to 17 restaurants including a few upscale establishments and pubs. Browse over 100 stores while satisfying your taste buds and when you're finished with that, head outside for a slew of street performances.
"I love grabbing Boston's famous clam chowder in the Quincy Market! There are a TON of food options in the Quincy Market to choose from so it's a great place for groups that differ in what they like to eat." - Discoverer Megan
by CHLOE.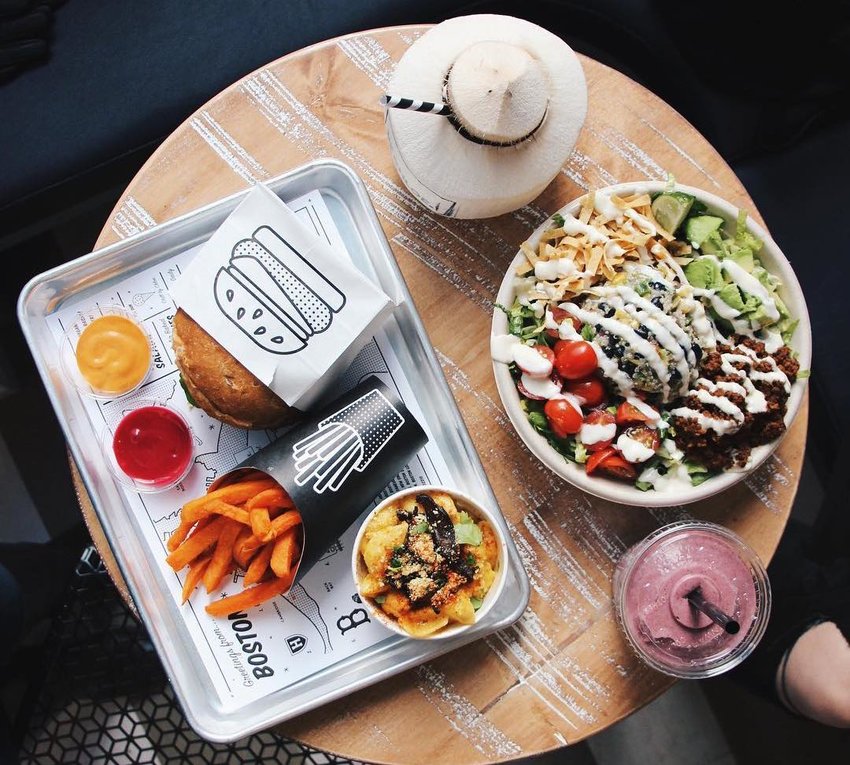 Photo by @bostonfoodies
This chic eatery has been the restaurant on the tip of everyone's tongues in Bean Town since its opening in 2016. Modeled after its New York siblings and brought to you by 'Cupcake Wars' winner Chloe Coscarelli, by CHOLE. serves up an entirely vegan menu with some of the most creative dishes you can find in Boston. Enjoy anything from burgers and sandwiches to dairy-free ice cream to even Boston-specific dishes like clam chowder, lobster rolls and Boston cream whoopie pies. Not enough? They even offer up vegan dog treats. Be sure to check by CHLOE. out on Instagram as they have one of the coolest feeds you will see created by any restaurant that we've seen thus far.
Thelonious Monkfish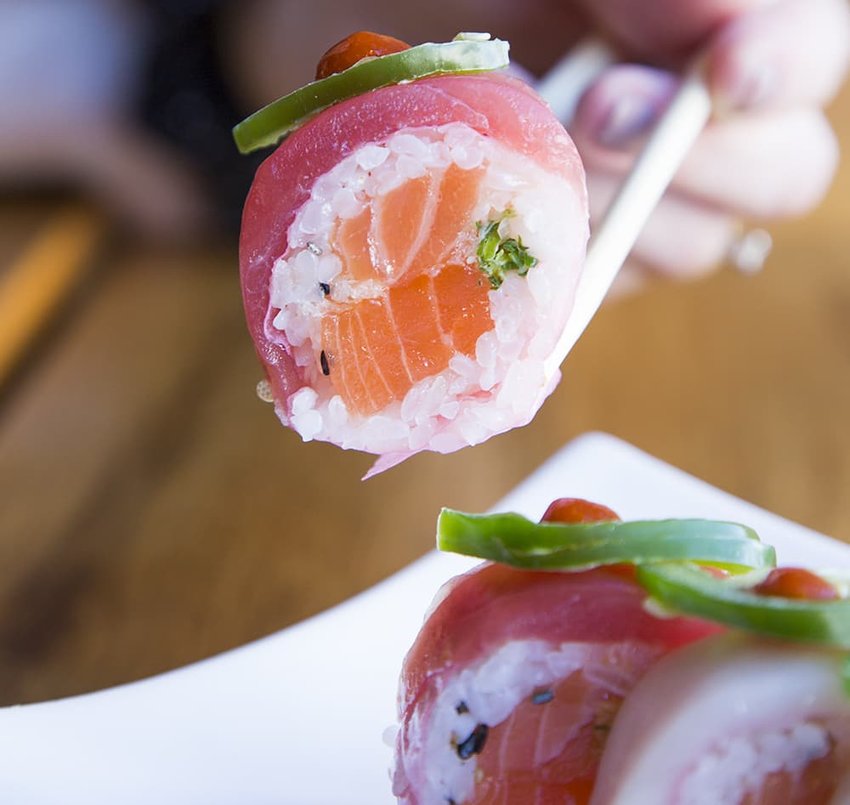 Photo by @themadmonkfish
Since its grand opening in 2011, Thelonious Monkfish has managed to keep its seats full with happy customers with equally full bellies. This jazz-themed restaurant features musically-inspired names for each of its menu items and takes on a new perspective when it comes to the dining experience. "We love to jam on Asian culinary themes. Our menu reflects both our respect for gustatory tradition and our sense of play and innovation." What's more? There's even live jazz every Sunday during brunch.
Area Four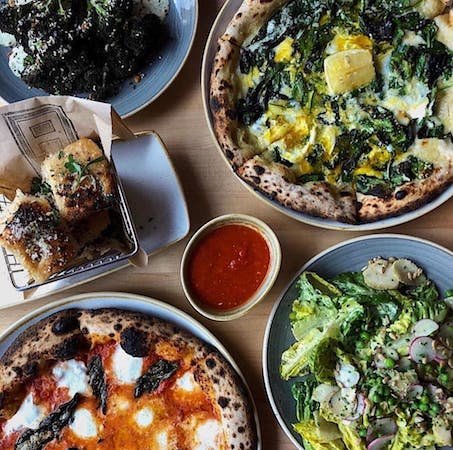 Photo by @twotastebuddiez
It's a pizza-lover's Garden of Eden. Area Four provides the 90s nostalgia of a classic pizza joint combined with mouthwatering wood-fired pies so good that even President Obama had to stop by for a slice. A favorite of the MIT student body, Area Four doesn't just offer up world-class pizza but also has an arcade to satisfy your inner-kid and cinnamon bun sized garlic knots. Have you ever seen a garlic knot that big? We think knot.
"Recommended dish: The Hot Mess. A perfect hangover cure that isn't too oily/greasy." - Discoverer Elaine
milkweed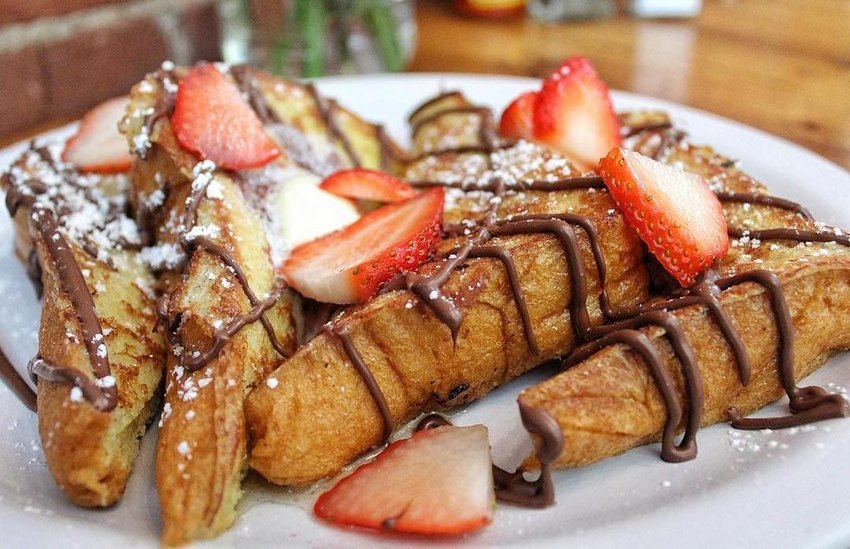 Photo by @bostonfoodgram
Can't get enough brunch? Neither can we. That's where milkweed comes in. Moderately priced, genre-jumping, and people pleasing, milkweed is home to a menu for all walks of life. Breakfast is served late into the afternoon at this Mission Hill café and the rustic and homey decor creates an atmosphere that has Boston locals coming back every week.
Penang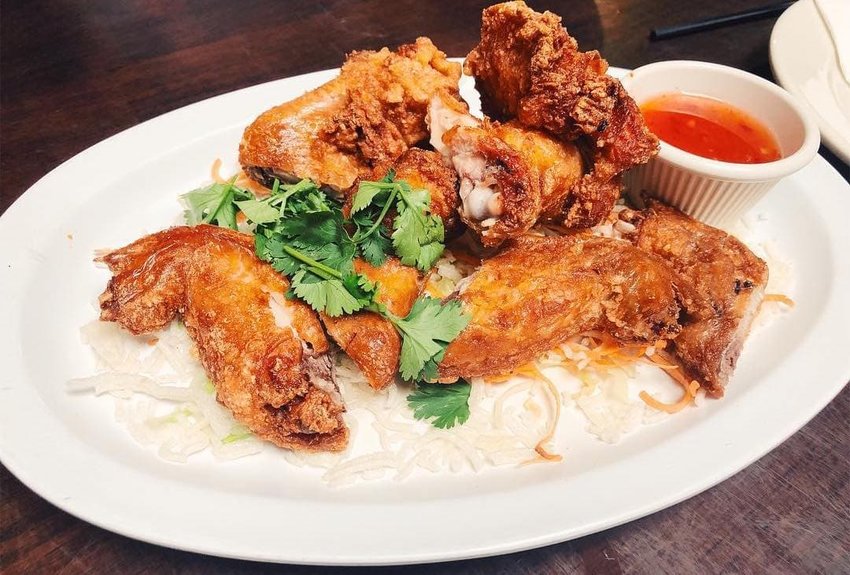 Photo by @eatlikemak
Panang delivers a fresh take on Malaysian food. Comprised of Thai, Chinese and Indian influences, Malaysian cuisine has a cultural schizophrenia that sets your taste buds on fire - not in a spicy way, unless you're into that. The red exposed brick combined with blond bamboo decor offers an atmosphere unlike anywhere else in Chinatown. Start with the Penang Poh Piah (steamed spring roll) or Crispy Pork Intestines. And to top it all off, Penang is open late so you can grab a bite on your way home from the bars. What else could you ask for?
Tupelo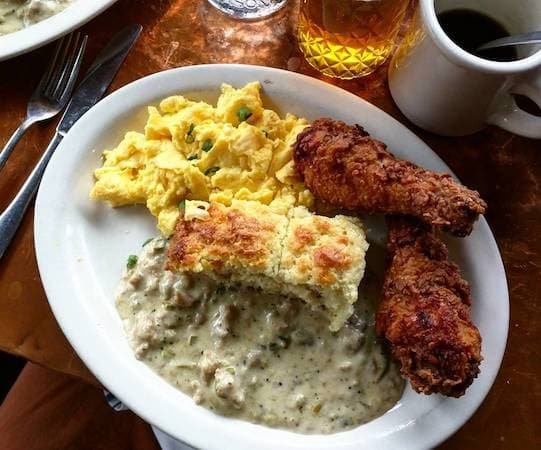 Photo by @tfimb
Boston is riddled with kitschy pan-southern spots to capitalize on the city's thirst for whiskey and the idea that everything benefits from a dip in the fryer. Yet Tupelo remains the most reliable hideaway for Cajun comfort cuisine. The soundtrack of Dixieland and faded records decorating the walls help, but the pleasantly mouth-numbing blackened catfish, fried alligator on a heavenly bed of cheddar grits is what has locals returning with dilated pupils and drool falling out of their agape mouths.
Mother Anna's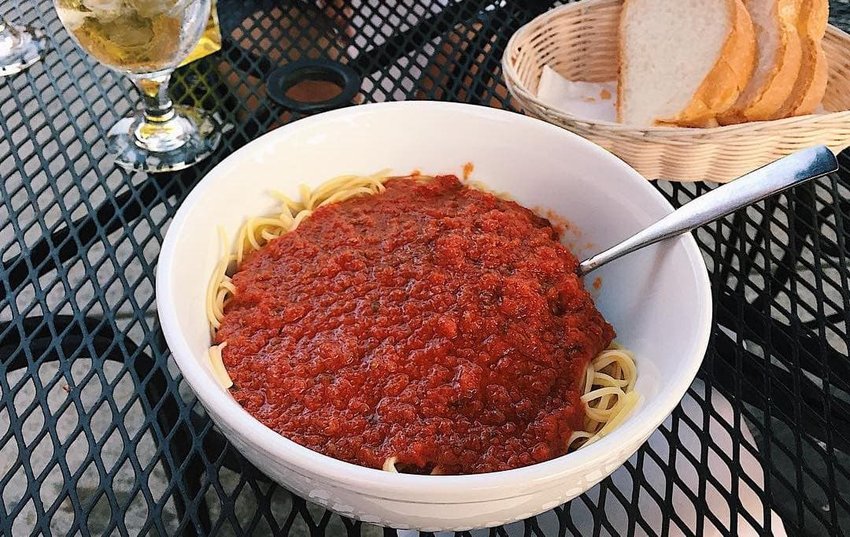 Photo by @allmyteetharesweet
The final restaurant on our list is perfect for those of you who are hungry for, nay, famished for some good old classic Italian food. Forget about carefully composed, lighter plates with artful streaks of sauce and local foraging. Mother Anna's chef-owner, Alan Caparella, is cooking his great-grandmother's dishes - just as she made them when she opened Mother Anna's in Boston's North End in 1932. Mother Anna's serves an Italian-American style many might remember from childhood. Dig into enormous portions of lasagna or ravioli, or mounds of spaghetti and meatballs. Italian you what, Mother Anna's is worth a visit.
"For eating, I love Mother Anna's in the North End. I recommend it often. Almost anywhere in the North End is good. Though I favor the small restaurants" -Discoverer Jean
Bonus: Italian Dessert
"Lastly if you're looking for dessert, head back to the North End where you have your pick of dozens of small Italian Pastry shops. Two of the most popular are Modern Pastry and Mike's Pastry. Both are world famous and both are always at the center of the heated debate on who has the better Cannoli. You're either a Mike's or a Modern person -- I won't say which I am." - Discoverer Shawn
Enjoy this article? Share it with a friend
All featured products and deals are selected independently and objectively by the author. The Discoverer may receive a share of sales via affiliate links in content.
Discover the World's Best Destinations, with your free weekly travel guide sent straight to your inbox.
Welcome to The Discoverer!
We are so excited to fill your inbox with discoveries from around the world! You can expect your first edition to arrive on Monday. Until then, feel free to check out our previous editions.